Another post for young age guys, the guys whose age is between 16 to 20. If you are at this age then you are on an amazing post today, that post has something exciting related to teenage male fashion.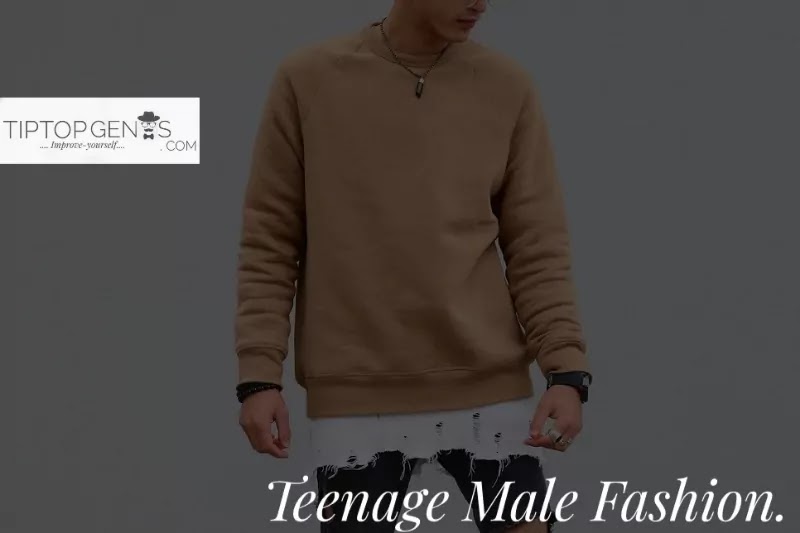 Guys, teenage is that age in which we wanted to dress stylishly, we wanted to be cool and we wanted to be swanky, but we do not know exactly how to do it.
Because in teenage we don't know much about fashion and styling but we all wanted to be a fashionable teenage guy.
There are some basic rules that you should know if you wanted to be a swanky guy in your current age.
I've written an article on-
How to be a fashionable teenage guy
In this article, I've talked about those basic rules that a young age guy should know if they wanted to look stylish and cool.
Further, after knowing those basic rules of being a stylish teenage guy here comes a new challenge for us, which is clothing stuff
You can't wear that 25 age outfit in your young age in 16-20. When the age is not similar then how can your outfit be?
So, What type of clothes we should wear in our teenage? And how?
That is what this post is all about, in this post I'm going to share some cool clothing stuff that a teenage guy can style and also I'll give you guide how you can make various outfits from those cool clothing items.
Hoodie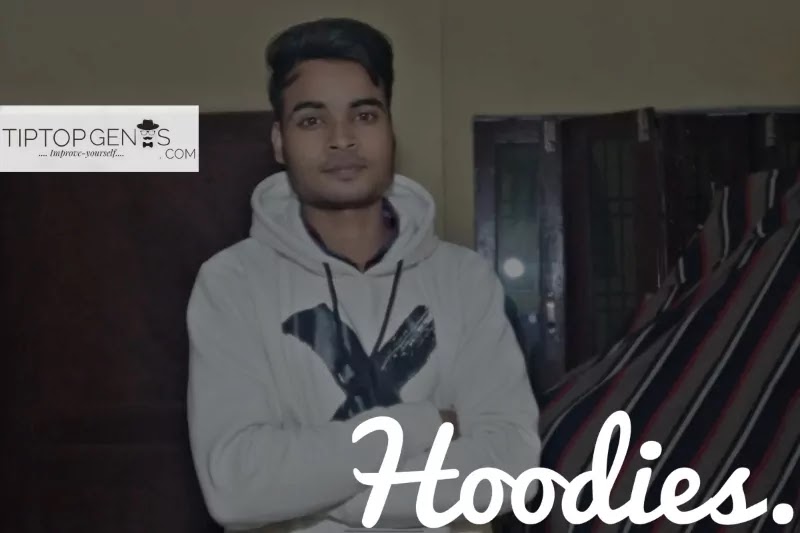 The first cool clothing stuff that every teen should have in their wardrobe is a hoodie.
There's a very cool trend which is gaining popularity between teenagers is hoodie and jeans combo outfit, especially oversized type hoodie and jeans.
So, if you wanted to be a swanky teenager then have a hoodie you can go for either an oversize type hoodie or a normal hoodie.
High-neck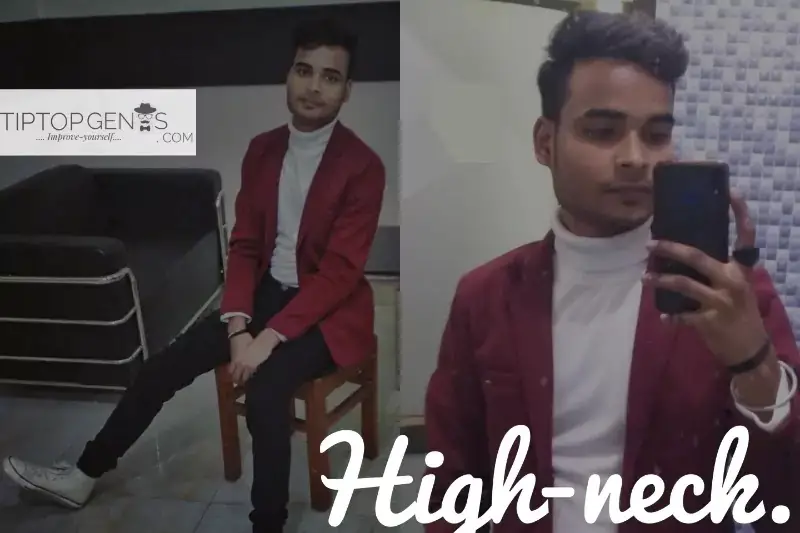 Second cool clothing stuff that is in craze between teenage guys is a high-neck. Teenagers are styling plain solid colour high neck with jeans and they are wearing it under a jacket too.
So, this is that second cool outfit stuff that you should go for, go for a solid plain colour high – neck.
Oversize high-neck could be your other alternative option.
Denim Jacket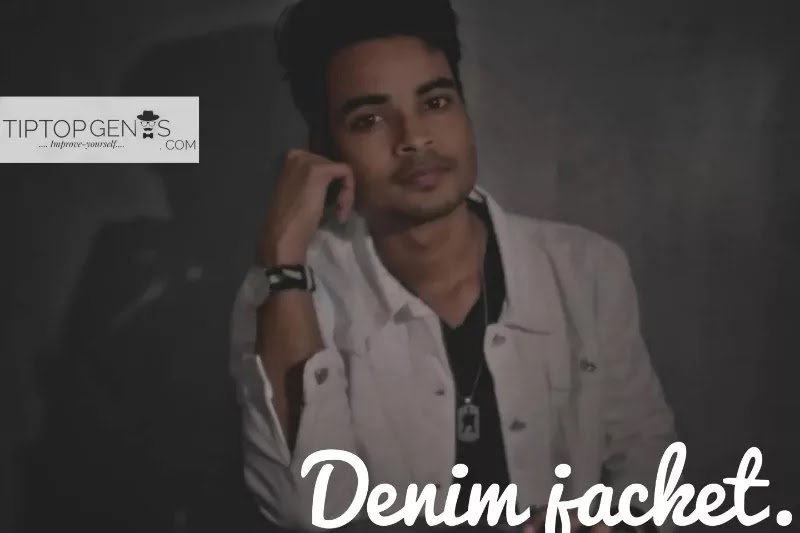 The third one is over wear or you can say a type of jacket, it is a denim jacket.
See guys denim are something which gives you a cool and stylish look whether you opt for denim jeans or denim jackets.
That's why it is popular and gives an elegant to guys who wear them perfectly.
Just make sure you buy a leather jacket which perfectly on you. This denim jacket has long sleeves and it's length shoulder be a bit small than normal jackets.
Leather Jacket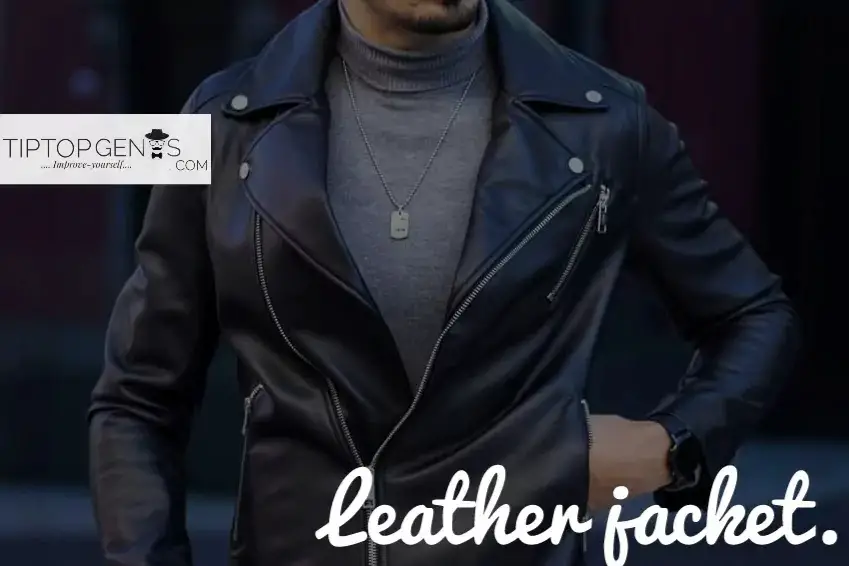 Next stuff similar to that above one another type of jacket, which essential stuff for teenage to have it in their wardrobe, a leather jacket.
There are different designs and different solid colour leather jackets which teenage guy can wear in fall or winter season. You can get a design or colour which you find is cool.
Black jeans
Next clothing stuff which is related to lower wear a plain solid black colour denim jeans. Black colour jeans are the most versatile outfit stuff that a teenage guy can have because you can carry it with almost any type and colour of upper wear.
If you wear that same black colour jeans repeatedly even though nobody is going to notice it that is the very best thing about having this outfit stuff being a teenager.
Go for a black colour plain (no distressed, not damage) just plain dark black colour jeans and then you would hardly need to think about lower wear to match up with your upper wear.
Sweatshirt
Next stuff that is something which is just for teenage guys another upper wear a sweatshirt.
A crew neck sweatshirt is that next essential and cool outfit stuff that every teenager should go for.
An oversize type crew-neck sweatshirts are a fashion trend which every teenage celebrity are loving.
You should also go for this oversize sweatshirt trend.
Crew-neck T-shirts
Next stuff like that above one, we have talked about sweatshirt above which is for fall season that next stuff is similar to that bit it is for summer season, crew-neck t-shirts.
Half sleeves or full sleeves crew neck t-shirtsyou can go for any of them. I'll suggest if you are a skinny guy then go for full sleeves and if you ate fit or fatty then can go for anyone.
These t-shirts with a jeans is perfect outfit for teenage guys to wear in summer season. So have it off you wanted to rock your street in summer season.
Shoes
These were clothing stuff, now let's talk about shoes. Which shoes are best to wear for teenage guys?
My suggestion would that go for a sneaker if you wanted a cool look and start with a white seaker the most versatile shoes. You can pair up your white sneakers with any type and colour of outfit.
Have a high-ankle slim sneakers if you are a skinny guy and if you are fatty or fit then go for a normal white sneaker.
You can try chelsea boots too, because it can pair uo with your casual as well as formal dresses too.
I've written an article on this topic –
You can read it out for more clearance.
Accessories
At last let us talk about some essential and cool accessories that every teenage guy should have.
Have at least one dressy watch and ine casual watch.
If you like you can go for rings.
Go for suspenders it gives you a unique style appearance.
Have normal cap for summers and beanie cap for winters.
Have a shade which will suit on your face.
There are lots of accessories like these I can't describe all of them, I'll write a separate article in which I would tell about cool and essential accessories for teenage guys.
Outfit ideas for teenage guys
Outfit that you can make with these clothing stuff which described above.
Crew-neck tshirts and jeans
Leather jacket, tshirts and jeans
Sweatshirt and jeans
Hoodie, leather jacket and jeans
Hoodie and jeans
Beanie, jacket, crew neck t-shirt and jeans
Hoodie and chinos
Turtle-neck and jeans
Conclusion
I know there are couple of essential outfit stuff that is not in the list here because The clothing stuff that are listed above is cool clothing stuff that a teenage guy can style.