Almost every guy in the college will love to get the tag of The smartest/intelligent/handsome guy of the college. Are you one of them?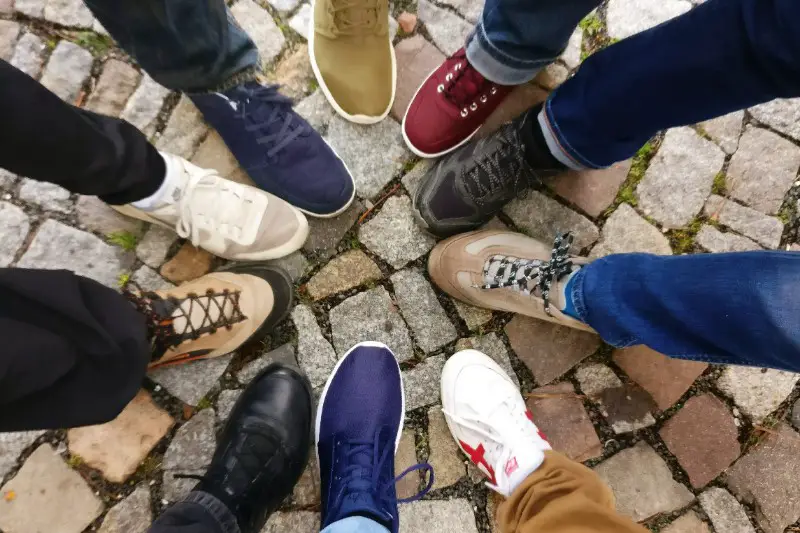 In every circumstance, your confidence is that first thing which will give you that role in your college what you wanted.
For boosting your confidence first thing that is needed is a good look, you feel confident if you have dressed well and looked good.
Are you of those college students who love to be well dressed? Then never forget your shoes. A good shoe can boost your confidence and a bad shoe can ruin your whole outfit.
Like Christian Louboutin says:
Shoes transform your body language and attitude. They lift you physically and emotionally.
The shoe is the second or sometimes first thing which people notice.
After dressing well you check yourself from below that you're looking good or not.
Other people, specifically college girls first make eye to eye contact and then eye to shoe, or sometimes they saw your shoe before seeing you.
And guess what? A dirty shoe or a shoe which is not matching with your outfit or a shoe which is uncomfortable for that place where you are.
These all will be going to down your confidence and also ruined your impression in another person's eyes.
Let all this not happen to you, here is the guide which will help you to do so. Here are the best and essential shoes for college guys and guidance on how to style them.
So, let's get started –
Sports shoes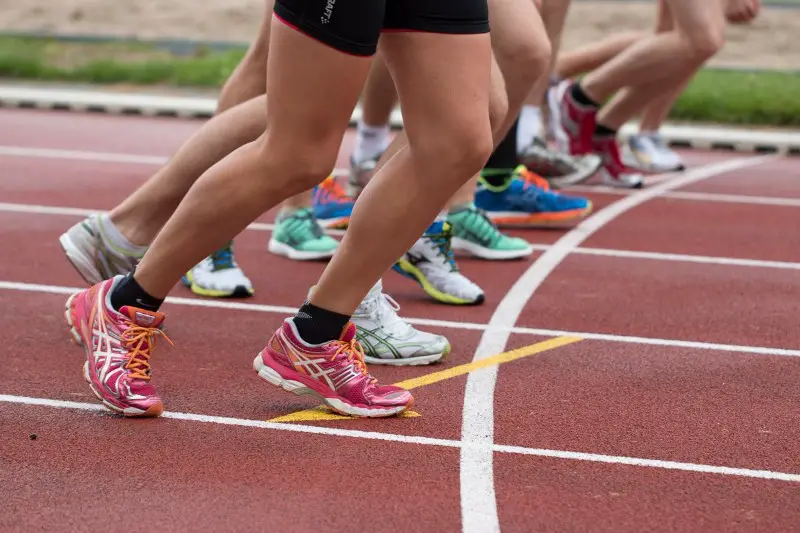 Sports shoes
As a college student, we all desire to be a hero in the sports game of your college. There are different types of sports events organized by our college and being the best performer in them is our first priority.
It makes us popular in our college and we do it especially for impressing the girls. For doing all these a small thing plays a big role, it is your shoes.
An oxford or sneaker is never gonna provide that comfort and speed that you wanted in your sport's game.
That's why I'm mentioning it here. A sports shoe is essential for a college guy who loves sports.
So, it is a must-have pair you should buy one pair of sports shoes according to your comfort.
Loafer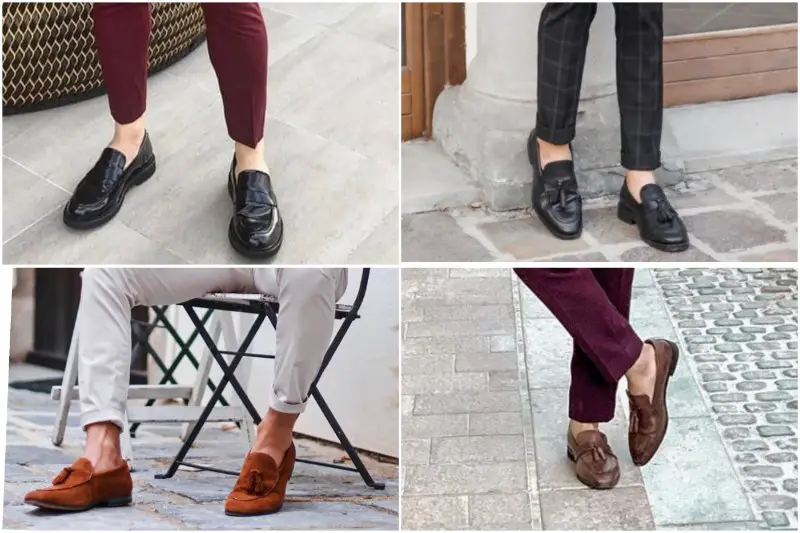 Loafers shoes, men's.
Dressy Loafer shoes and tassel loafers for men are shoes that gives you comfort and it is 'easy to carry' type shoe.
That's what a college guy wanted because they do not want to spend much time to waste on taking care of their outfit and especially their shoes.
If you are someone formal and semi-formal lover but a little bit lazy for giving your shoe some time, then loafer is a pair of shoes which should in your shoe's wardrobe.
Oxford shoe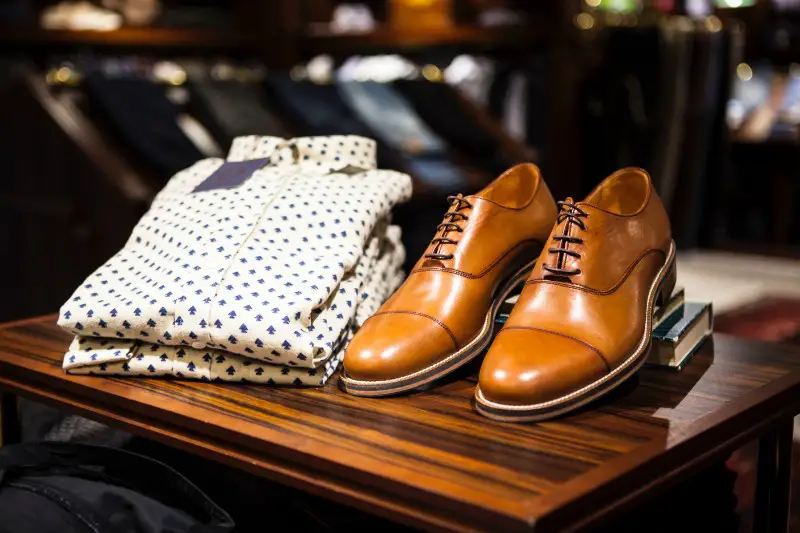 Brown color men's oxford shoes
It is a shoe for a formal lover guy. A guy who loves to be more dressy. Oxford is a dress shoe that is the first priority of formal wear outfit.
If you are someone who loves to be dressy in college then you can rock your formal outfit with oxford shoes.
Elsewhere, you should wear an oxford shoe on rare occasions in your college like; in fresher's party, farewell party and annual function, etc. If you are dressing in a formal look then an oxford will make your deck out.
Oxford is not much essential for college guys but if your college has a uniform based dress or you are dressy then add it in your shoe collection.
Chelsea boots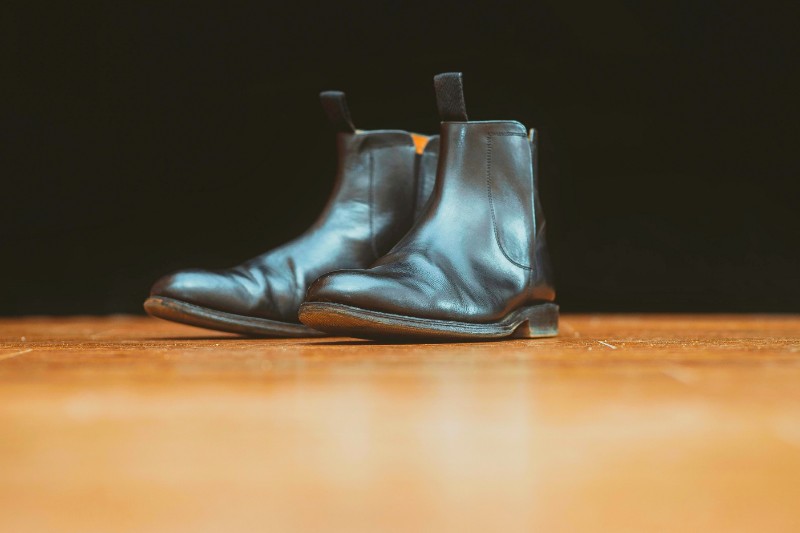 Black color chelsea boots, men's.
The next and very glamorous type of shoe. Now teenagers are loving Chelsea boots for styling their casual and somewhat formal outfit.
That's the reason which forced me to put it on the list. If you wanted to spend less and get the very best and versatile shoes as your college shoe then you should go for Chelsea boots.
Chelsea is best to go with business casual and a bit casual and formal not for more casual but great for a college casual and formal outfit.
Chelsea boots are something that will show that you have a sense of dressing to your college mates. You can wear it as your daily college-going shoes if you are a bit dressy and wanted to stand out.
Sneakers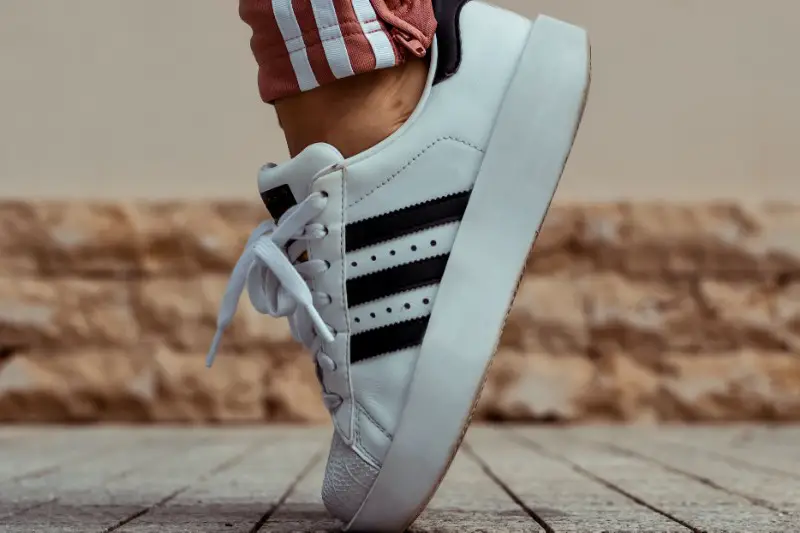 White sneakers.
The last and most versatile pair of shoes, sneakers. A guy who loves wearing a casual outfit and do not want to spend more rupees on the different shoe then sneakers are for you.
Good to go with casual, business casual, and sometimes with the semi-formal outfit and college students rarely go out of these outfit's range.
If you can take care of your shoe then I will recommend must buy a pair of white sneakers shoes. It is a signature of every stylish college students. It will give you a remarkable style.
A sneaker suits on any college outfit. But if your college has any uniform dress then you can't explore your sneaker style.
Tips for choosing from them when spending less money. (Minimizing the list)
Here is the guide on how many and which type of shoe you should buy according to your style, while spending less money. Read it and decide what's your style.
Casual lover guy
If you are a casual wear lover guy then go for those shoes tick in upper image under casual lover guy's section.
A pair of sneakers and a pair of loafers would be best and perfect for you as a casual lover college guy.
If you are someone who loves sports or active in sports game then you should also add a sports shoe.
Formal lover guy
If you are someone who love formal dressing even in a college then the second section of shoes is for you a chelsea boot good for everyday styling and an oxford for special function in your college.
Or you can wear your oxford if you wear uniform dress in your college.
Same again a sport shoe is essential if you are a sport loving guy otherwise you can skip it.
Casual/formal type guy.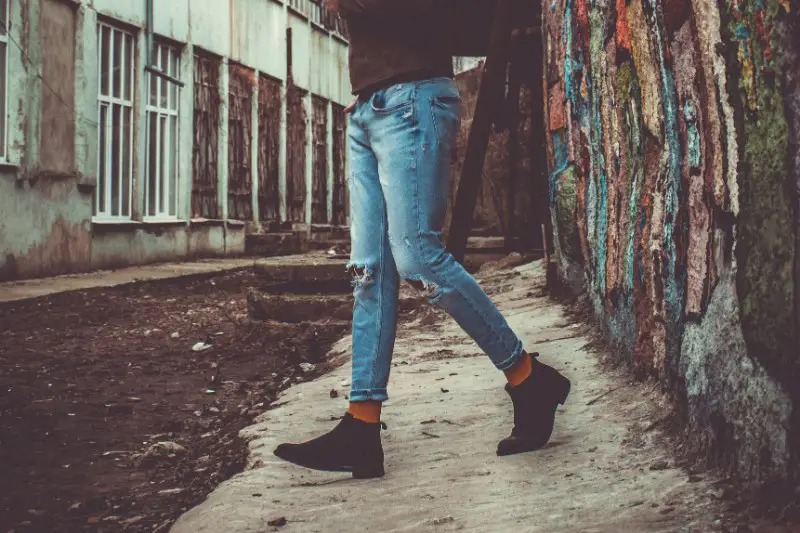 A man wearing Chelsea boots.
If you are someone who doesn't know what dressing type(casual or formal) do you really like. Or you are someone who love to explore every type of outfits then third section of shoes is for you. (upper image)
In this section a sneaker is must buy shoe which you should must buy and the second shoe depends on your choice.
You can choose between Chelsea and Loafers which you will use to wear with your formal and semi formal outfit.
And a sports shoe is essential for your sports events.
Can't spend that much, even now
I know as a college student we have shortage of money, If you are someone who can't spent even on two shoes then the 4th section is for you.
Just buy a sneakers( white color recommended) and rock it everywhere except on sports just you need to clean it after some days.
Otherwise you can buy just a Chelsea boots it is also a good shoe that can go with almost every outfit, only a Chelsea boot would be a great buy for you as a formal lover college guy.
Conclusion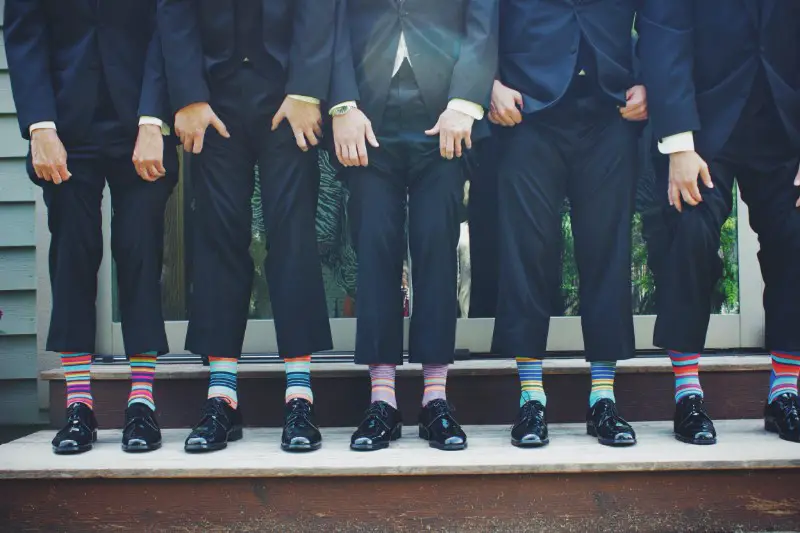 Your age as a college student is the age that decides your future. How you act? How you feel? in your college will going to be your whole life habit.
That's why some guy wants to be in the spotlight in the crowd of students in his college, maybe you are one of them.
Or if you are a cinema lover then you would love to become that one guy like shown almost in every movie and all of us wanted to become that one charming guy in our college days.
I know the shoe is not standing anywhere there but it is that small and tricky thing which could improve your confidence and help you to achieve that role you wanted in your college.