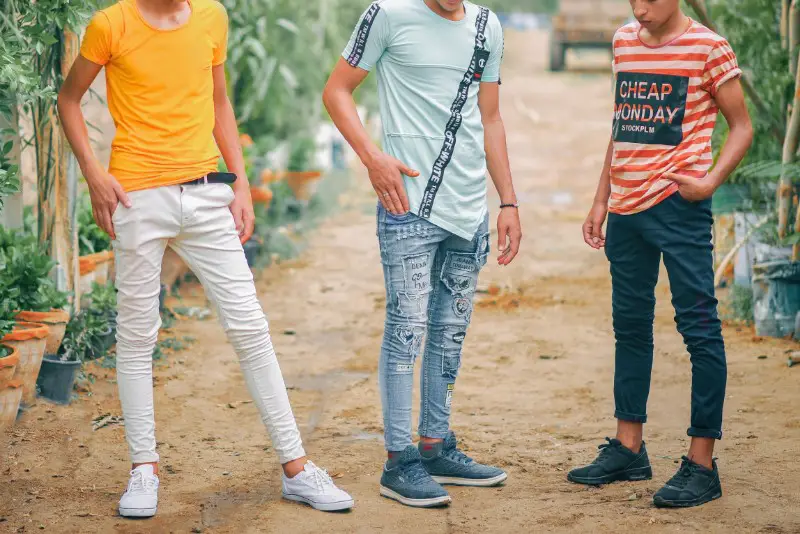 When we surpass our childhood then there are new things and challenges take place in our life.
One of the most important act/challenge that begins in our teenage is the race of being stylish and good looking, which we were nonchalant about until our childhood.
If you are a teenage guy and feels this way then nothing wrong in it, looking good in our teenage is an important part for our whole life because when you know that you are looking good then it boosts your confidence and being a confident guy in teenage is crucial.
I know most of us wanted to be a fashionable guy in their teenage. But it is the age where our mind is a bit childish and some of us don't have any right guidance that will guide us to be a fashionable teenage guy.
That lack of guidance and childish mind sometimes leads us to look terrible in different outfits which we style in our teenage.
This happens with almost every teenager and it is a common thing, you learn styling your outfit slowly later, but the faster and quicker you learn it will better for you.
That's why I'm writing this article which will guide teenage guy's, how to style different outfit perfectly? This article will make you a matured fashionable guy in your teenage. And when you will turn younger you will not regret seeing your teenage pics because you were cool on that time also.
So, without wasting more 'O' clocks lets dive into it –
Be mature with your choice.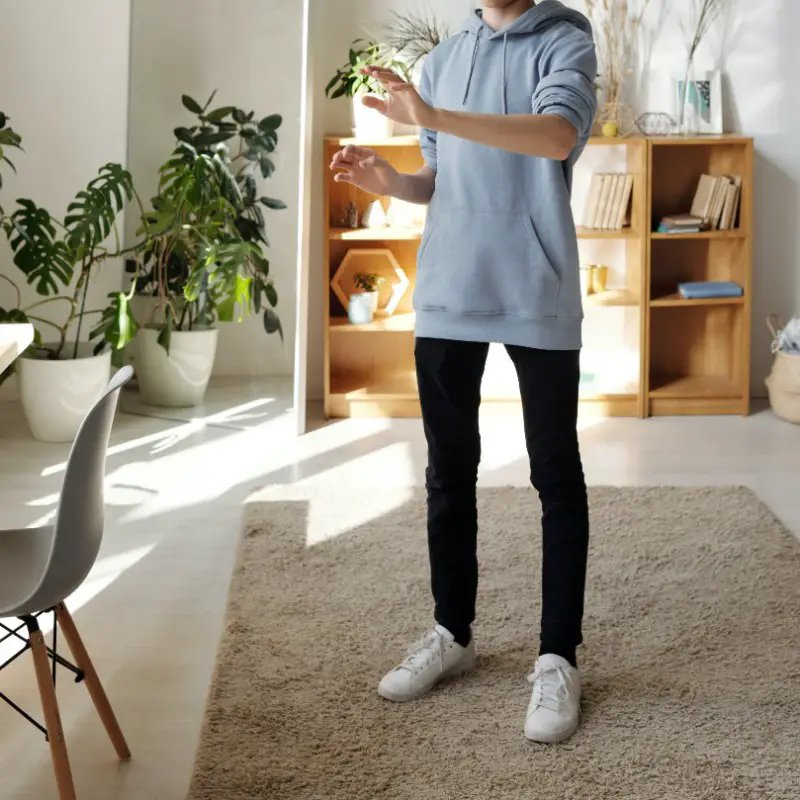 First and foremost thing is making your choice mature. You have to understand that you are not more kid you have grown up, along with your age your choice should also be change.
Throw that colourful, cartoon pattern outfit stuff from your wardrobe.
It is time to buy some mature guy's outfit stuff.
When you are buying any outfit try to go for plain colour as much possible.
Do not buy any Outfit stuff which has more than 2 colours (except some).
Be mature in colours also, give priorities to those colour which is best for men. Like; black, grey, white, maroon.
You can play with another colour also but don't make it more colourful.
Keep it Sober
You see those people who have experienced in any field they get to know that there is nothing better than simplicity and it applied everyplace.
Simplicity is the best sophistication
I know in modern men's fashion era has the next level of complexity, but when you really get deep into it, you get to know that people are still loving simplicity in modern fashion.
You have to ignore those fashion trends which have over complexity, it is only for them but being a true gent and stylish teenage you don't have to try much.
Do not try those complex fast fashion, learn to be simple.
Complex style is not for everyone it depends on the individual character if your character is as a hip-hop guy, dancer, rockstar singer then you can go for it.
Wear every individual outfit in the correct way, don't do anything extra with it otherwise, it will ruin your whole outfit.
Learn Outfit's Colour Matching-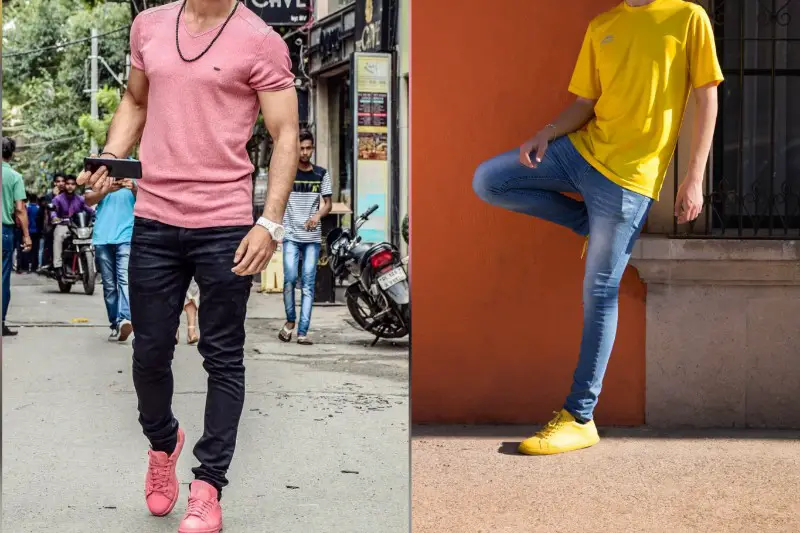 This is the other essential skill you should have to learn when you turn teenager.
Matching colour of every outfit is essential odd colour and odd colour matching can ruin your whole outfit's look. That's why it is an essential thing to learn, here are some basic rule of colour matching-
Must add outfit stuff with colour like; black, white and grey. It can pair up with almost every colour.
Try to match your accessories colour.
Match accessories colour with your outfit. Like; a shoe with a t-shirt.
Match your one accessory colour with your other accessory. Like; belt & shoes.
Accessories – Accessories or Accessories – outfit. It will give your outfit a distinct look and it will show that you have a sense of dressing.
Prefer wearing the dark colour outfit in the night and light colour outfit in the day.
Pattern matching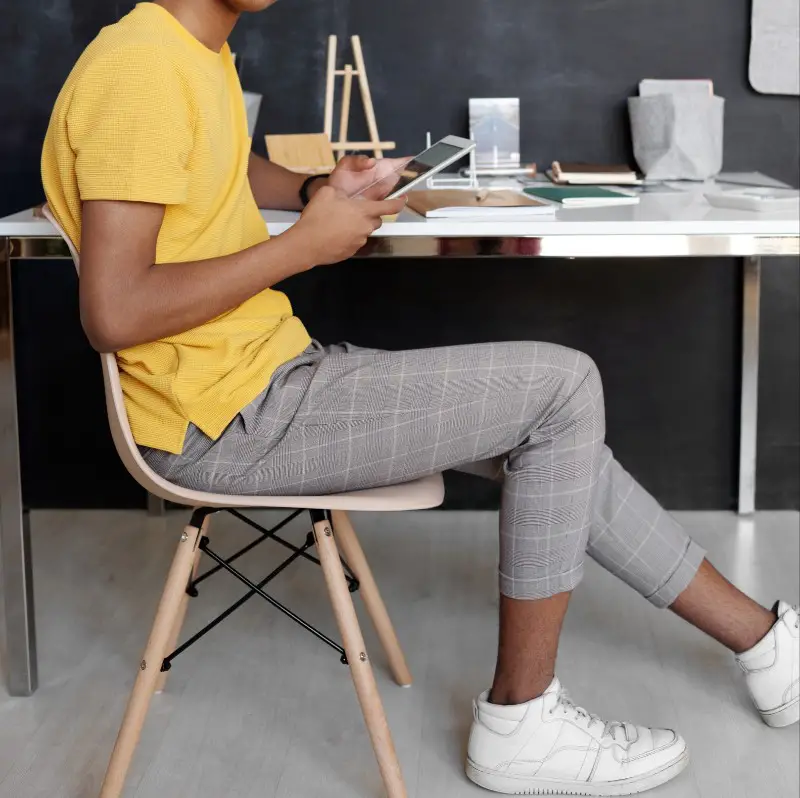 Pattern matching is the second skill that you should learn on your teenage. Matching patterns in your outfit is as important as matching colours.
The odd pattern in your outfit and odd pattern in the layering of your outfit can tarnish your outfit.
Here is some basic point to learn for a matching pattern.
If your upper wear (like; shirt, tees) has the pattern, then try to go for plain for your lower wear (like; trousers, jeans)
Vice-Versa if your lower wear has pattern then go for plain upper wear.
Except for some outfit items like; when you are wearing the whole set of an outfit (like; suit)
If you are layering then always keep in mind if your innerwear(eg. t-shirts) have patterns then try to keep your over wear(eg. Jacket) plain and same goes vice-versa.
If your overwear has patterns then try to keep your innerwear plain colour.
Start caring about Fit.
Now as you grew up as a teenager you have to make a new friend for being a fashionable guy, do you know who is he? He is a tailor. Yes, make your tailor, your friend who knows your size and fitting.
Here is some small guide on how you should check your fitting-
Trouser should end on your ankle.
Shirt sleeve's length should end on your wrist.
When you close all buttons of your shirt, make sure 2 fingers can get in between the gap of the neck and your shirt collar, it is a perfect fit.
Your shirt and pant should not be too loose and nor be too tight just keep it in between.
In current fashion there are trends of the oversizing outfit is on the go. Every stylish teenager ate going for those trends.
Like; oversized hoodie, t-shirts and all.
If you are styling those outfit then you can a bit free of the fitting, but it also have limitations.
Start taking care of your clothes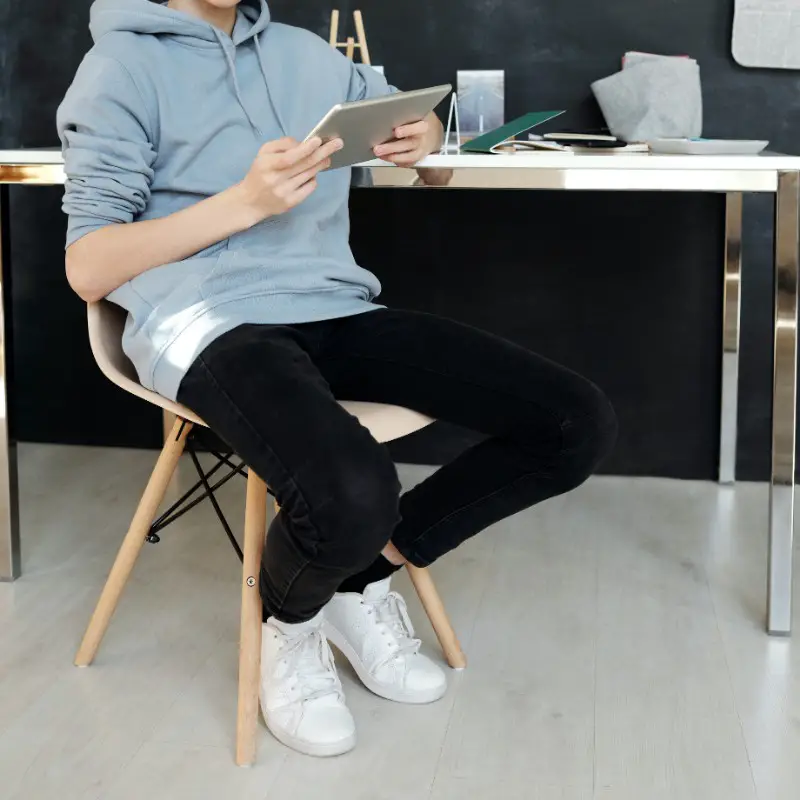 As I say above that when we grow up as a teenager there are new challenges and responsibilities comes in our life and you have to take them seriously.
In styling your outfit your responsibility is to start taking care of your outfit by yourself. See, you are not more kid who depends another you are now a teenager guy, be a responsible teenager get out of your mobile phone and give some time to your attire.
Start taking care of your outfit-
Make sure that what you are going to wear should be clean.
You should iron your clothes because cloth with wrinkles never looks good. Learn ironing your clothes or remember that member to iron your clothes on whom you are depended.
Make your separate wardrobe and put every outfit stuff very carefully in it.
Learn to set and check your whole outfit which you are going to wear before and make them ready.
Meant to say if you have to go in college next morning then set and check every single stuff of your outfit a night before, which you are going to wear the next morning.
Conclusion
There are lots of things to learn if you wanted to to be a perfect teenage guy. Here We all see what is essential to learn for being a fashionable teenage guy.
I know their are lots of things which I've missed in this article you can suggest those things in the comment box below.
But I've tried my best to cover all those essential facts that you should learn and prepare when you turn teen guy for styling your outfit, flawlessly.