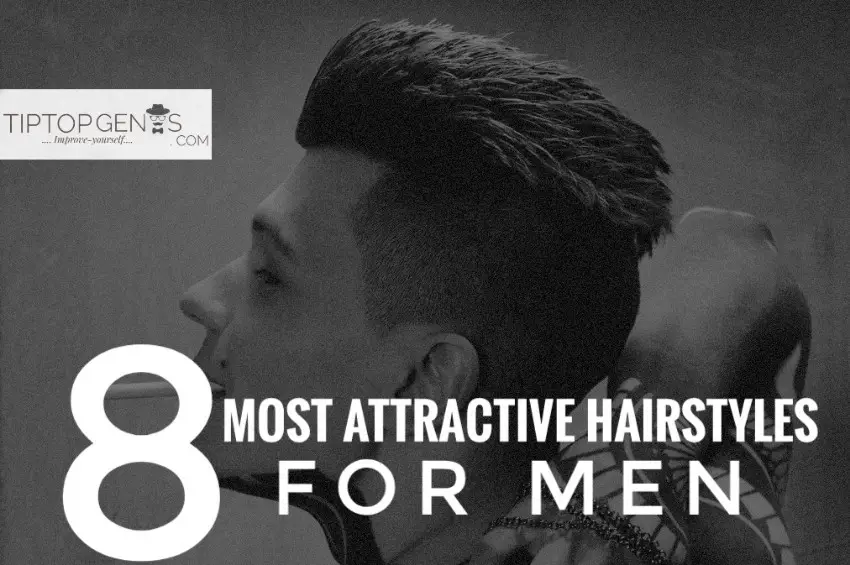 Hey gents!! I was remembering my childhood things. The thing which happens with everyone, like in childhood you got ready just on your mamma's demand, your Mamma was your dressing stylist, grooming stylist and so on.
In these sequences the one more thing that in your mamma's hand was your hairstyle, she was your hairstylist or hairdresser.
But now, when you are not more child, you want people's attention in your young age and you are not more your mumma's puppet. You grew up!! But you always will your mamma's dear.
Anyway!! If you grew up and wanted to dress and groom yourself well for attractiveness then why would you leave your hairstyle behind?
That's why here I have brought 8 hairstyles that will look attractive on a man and is trending in the current year. You can choose one of them for you when you turned up into your own hairstylist and can get the attention of people.
The special thing is that article I've tried to cover the top and most attractive hairstyles in every length range in these 8 different hairstyles. Whether you want a short hairstyle, medium hairstyle, or long hairstyle. In these 8 hairstyles, you can get one best for you.
Flat top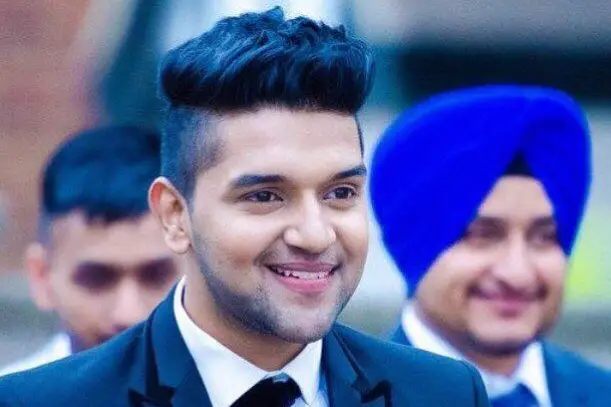 Short length, flat top haircut.
First, let's talk about the most fascinating hairstyle if you know well how to manage it. The flat top, the hairstyle has short hair on the side and back. Many people go for side and back, tapered into short hair and some will just keep it short and similar length.
The top is as same as the name describe, flat. The top's hair cut into a similar length that gives a flat look when it is set into a verticle standing position.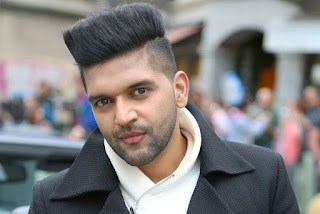 Medium length flat top hairstyle.
The most essential and special thing of this hairstyle is its top hair's length. If that length is short then this hairstyle is going to get a place in short hair, hairstyle. Similarly, if its length is medium then we all are gonna call it a medium hair's hairstyle.
The disadvantage of this hairstyle that, You can't go for more long length with this hairstyle because it will hard to manage and style into a proper look, long hair will gonna fall down.
Crew cut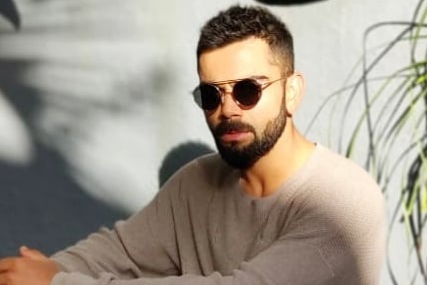 Crew cut
It is a short hair length, hairstyle. If you are of those who wanted to give you a cool and attractive hairstyle in a short length, then the crew cut is for you.
This hairstyle has a side and back very short and tapered. The top is also short but equal to or more than the side's and back's length from where the taper starts.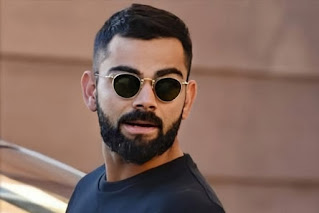 Virat's crew cut.
This is the hairstyle that looks cool on those who have a medium-length beard. This hairstyle also favorites of college students and athletes.
The crew haircut takes low maintenance for styling. You do not need to comb it or set it in a proper way after getting a crew cut for your hair. Because you can't run a comb over it.. lol!! It doesn't need a comb, your hand is enough for maintaining your hair.
Pampadour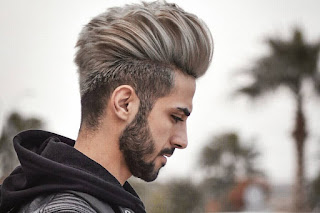 Medium length pompadour hairstyle
One of the trending men's hairstyle of the year, the pampadour. The name sounds weird?? But not a hairstyle. It is basically a medium hair length hairstyle.
Any hairstyle that has a raised and brushed back front and the top is tapered, from top's front to top's back, and rest all the three sides of the head have short hairs then we give them a name of pompadour hairstyle.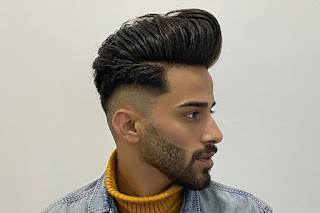 Men's Pampadour hairstyle.
The pampadour requires a bit of maintenance. You can't sit back just after getting a pampadour cut from your salon. After the first wash, it will need again your time and effort for getting your perfect pampadour style back.
As I say it is a medium hair length, hairstyle. You can't style your hair in pampadour style with other hair length, whether it is too short or too long. It's front raised and curled hair volume have some important factors.
The more volume of the front raised and curled hair has the more it will represent a fashionable look. But if you are just wanted to wear this hairstyle in a business and job place then a low-volume front raised curl will look better.
Business cut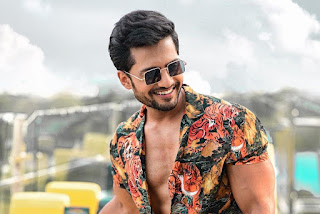 Top medium, side short (similar length) business cut.
The simple and traditional hairstyle. The hairstyle which everyone has to get in their childhood when our hairstyling comb was in our mamma's hand. The better version of that hairstyle we follow in our youth.
The business cut is a broad term but simply it means a cut that has long hair in top which lays flat on one side. Hair is parted in one side. The rest three side's hair in the same length.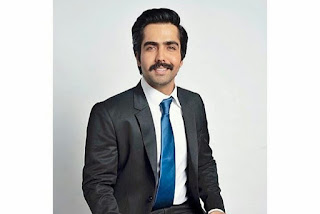 Hardy sandhu's business look.
The business cut hairstyle is best for an official person, who has a job or business. It looks smile and elegant. Many fashion models have this hairstyle too.
The business cut is an Attractive hairstyle for men. It gives a simple and manly look. It will look perfect on a man with a trimmed beard and medium length beard.
Brush cut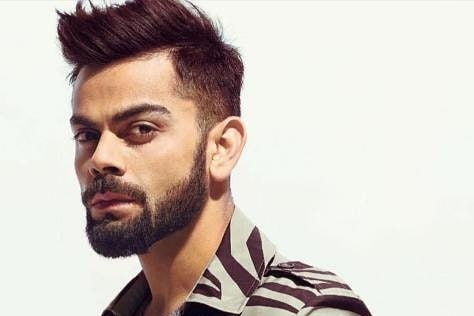 Virat kohli's Brush cut.
The funky hairstyle or haircut. It is the same type of hairstyle as its name describes, a brush type hairstyle.
This hairstyle has a medium-short length top hair, which sets the same as bristles of the brush. It does not lay down properly on any side, It stand straight up or bit sideways. The sides are tapered or faded out down the ears and the same with backsides hair.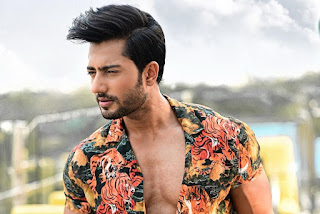 Top medium, sides short(similar length)
This hairstyle has craze in young college boys and in young artists because it gives a cool funky look. It gives a person a cool and attractive look.
Doesn't need much maintenance for styling after getting a brush cut, because hair is too short that can manage easily.
Slick back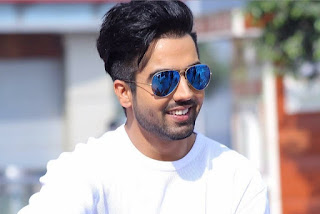 Hardy sandhu in horn blow song, with a slick back hairstyle.
The charm skyrocket hairstyle. It will gonna
increase your look
if you have this hairstyle perfectly. Like Hardy Sandhu is looking so charming in the above image with the slick back hairstyle.
The top has a medium or medium-long length, which comb from front to back direction. Slick back hairstyle has top hair comb backward completely in straightway. Sides are shortly faded or tapered.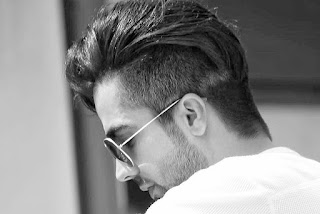 A side look of slick back hairstyle.
It is a hairstyle which is for those who have straight hairs, a hair with curl or curly hair can't go through with this hairstyle. Because it comb back straight in a linear way and curly hair never follows that linear way's rules.
It will gonna look best for almost every type of person under 35 age, whether you are a college student, businessman, or a fashionable guy. Just you need some maintenance for making this hairstyle look good on you.
Wave cut (curl cut)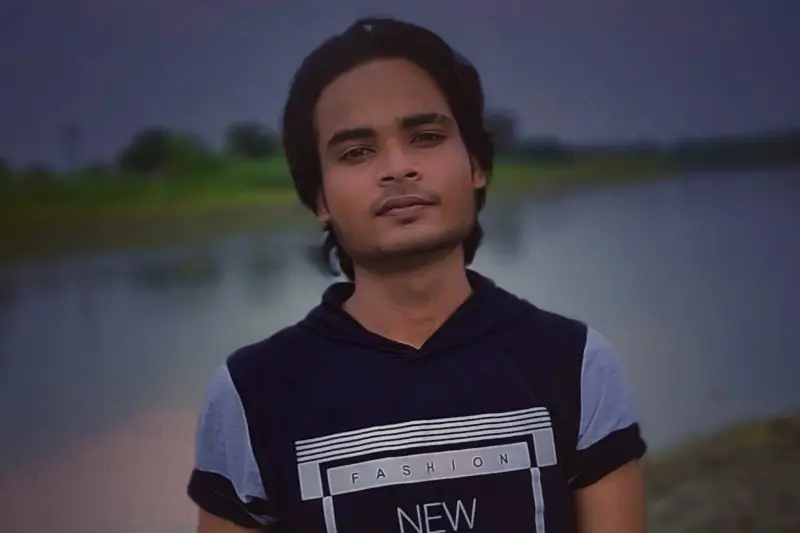 After describing medium and short length hairstyle now it's time to move on to some long hair's hairstyle.
So, the first hairstyle that will save you from not looking terrible while you are growing your hair long is, the wavy or curly hairstyle or haircut. The hairstyle people used to wear when they are growing their hair long then this hairstyle save their look's on that growing period.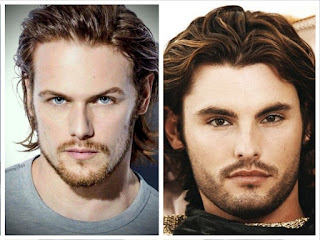 Wave cut.
A long length hair almost every side of the head and they all are comb backside. No cut needed just let grow your hair on every sides.
Its name describes that it is a hairstyle which is for the person who have long curly hair, the person with straight hair when go for this style then this hairstyle name change to 'straight and long hairstyle'.
Ponytail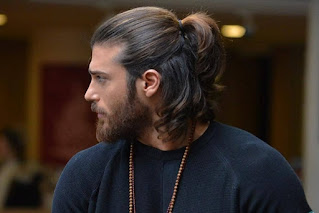 Every side Long length, ponytail hairstyle.
Here is the last and the coolest hairstyle. This hairstyle is a fantasy of those men who are fond of long hairs, the ponytail hairstyle.
The ponytail hairstyle requires too long hairs either on the whole head or on the top. Ponytails can place in different places. If your hair is long on the whole head then you can get a ponytail like that guy has, in the upper image.
If you have long hair just on too and sides are shirt then you can get a ponytail style like shown in below image.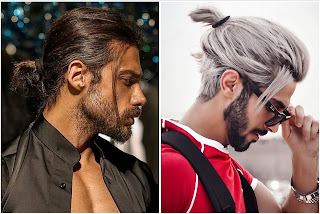 Only top long length, ponytail hairstyle.
The long hair ponytail hairstyle gonna look elegant on you if you have a good physique and muscular body. If you have it, then you should just go for a ponytail hairstyle. If you have a skinny body then thought one more time about this hairstyle.
It is a type of hairstyle that requires maintenance Because it is too hard to handle long hairs. If you want this hairstyle then you need to be patient and let your hair grow, in the meantime, you can
work on your physique
if you have a skinny body.
CONCLUSION
These were the most attractive hairstyle for men, which is also trending in the current year. You can get one for yourself.
The names that are described here of the hairstyle are the main of the cut there are various hairstyles on that each particular hairstyle or haircut name.
So for making it easy for you guys and for better understanding I have used the main and well-known name of the hairstyles. Hope you guys will love the article, you can take any action(comment or follow) for letting me know, you are here it will be an appreciation for me.