Clicking Photos and capturing moments are now part of our life, almost every person like to click the pic and share it on social media.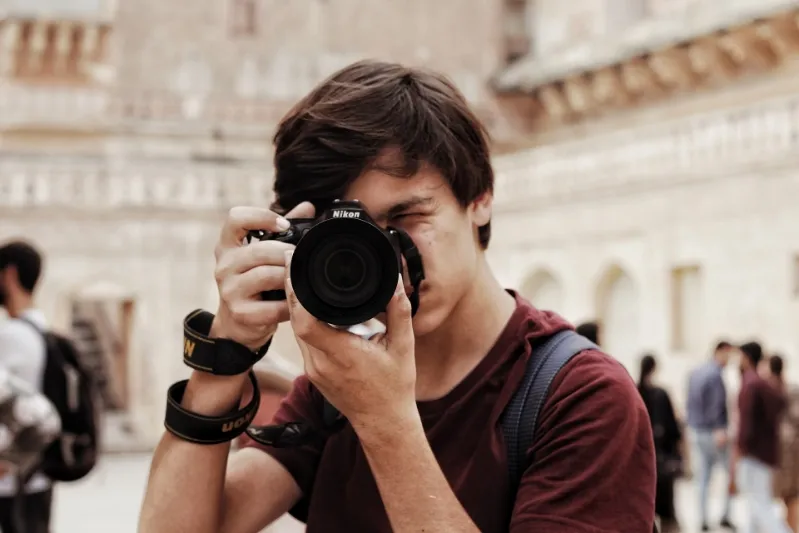 We all wanted to share our good photos on social media and wanted positive feedback from people who saw them.

In today's time, one photo can make you famous overnight, there are short video apps and apps like Instagram which changed many people's life by making them go viral overnight.

You know that one photo of yours has the power to change your life that's why you want to get your best photo each time you go for a photo shoot.

Various factors play a role in getting good photos, stylish photo poses for men is one of those factors. And I know how important pose is for getting excellent and stylish photos.
That's why you're searching for the most stylish photo poses for men That'll help you to stand out on your social media and make your photos go viral.
Well, let me tell you, your searching will stop here because this article will cover all those you're looking and searching for related to poses for men.
If you're looking for some stylish photo poses for men and ideas for a photoshoot with better descriptions then just read this article thoroughly, let's begin then
Closeup Image Pose Ideas for Men
Hand on Hair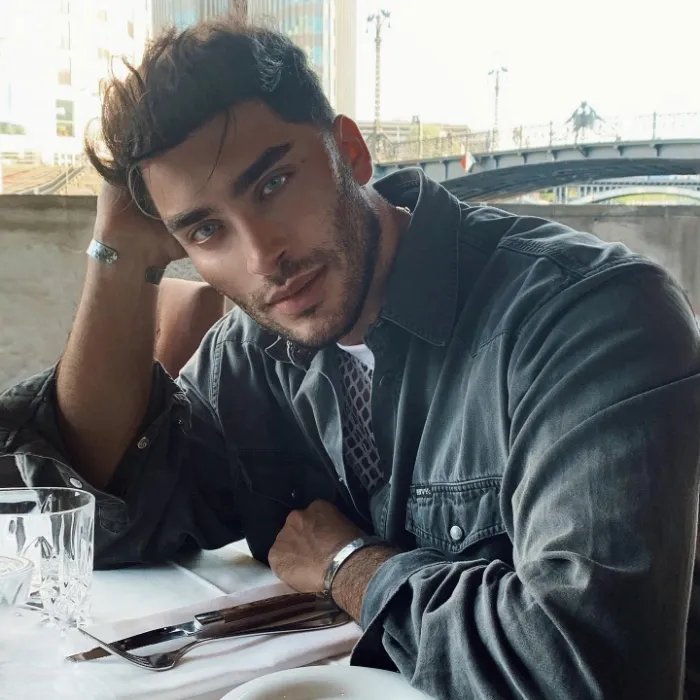 The first pose for closeup poses is one hand on hair, it is one of the best photo poses for men for closeup DP pictures.
Just look at the camera and touch your hair in a candid way.
Ask your photographer to get a close shot with this pose and that's it, you've got an amazing closeup shot.
Hand on Face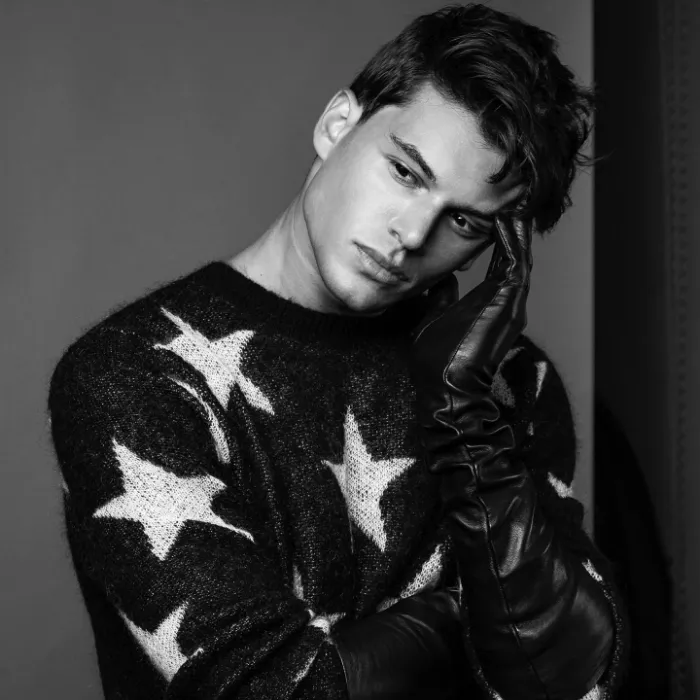 The second pose is also for close shots of men, it is similar to the first one.
In this second pose, you have to look into the camera like in the first one.
But this time your one hand would be on your face instead of your hair.
If you've a sharp jawline then you can highlight it with this pose, like in the last pic.
Hold Spects/Shades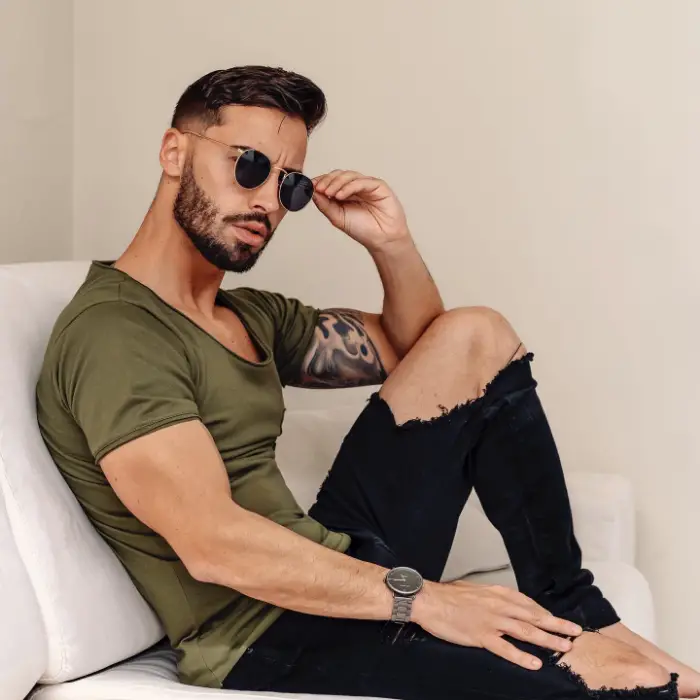 The next closeup pose is a simple yet stylish pose, quite famous too. Most of us have tried this pose before but not in the right way.
In this pose, you've to hold your spects or shades whatever you've carried with you on a photoshoot.
Just holding it is not enough it should look natural.
One trick of performing that pose perfectly is first wearing your shades and now posing and thinking like you're removing it.
Ask your photographer to get a shot, that's it.
Look into Camera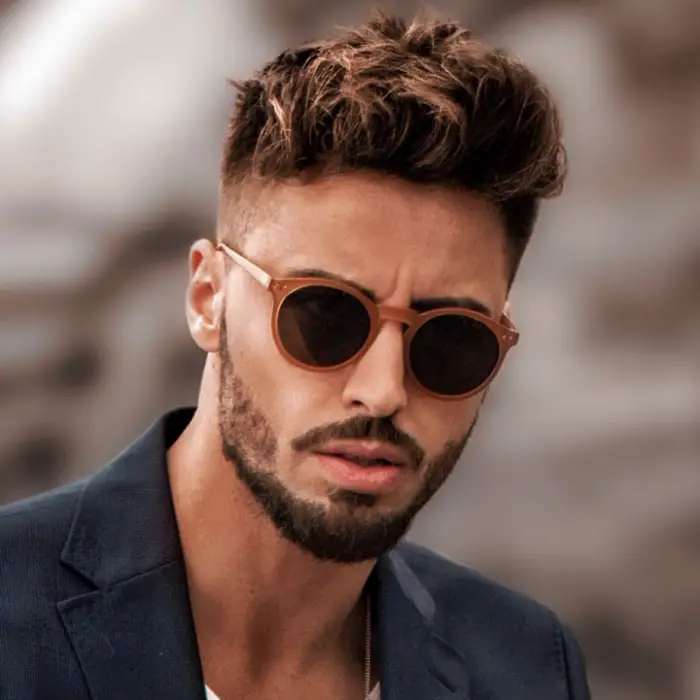 The next closeup pose 'look at the camera' sounds simple but requires a bit of effort for getting perfect shit in this pose.
I'll tell you how you get the right shot, if you're a photogenic guy then this pose should be an easy one for you.
Just either look straight to the camera or for a variation look from the right or left angle to the camera.
Now, here is the main part you should know your best face angle; which angle of your face's photo looks good.
If you know your face angle just use that one.
Look Beyond Camera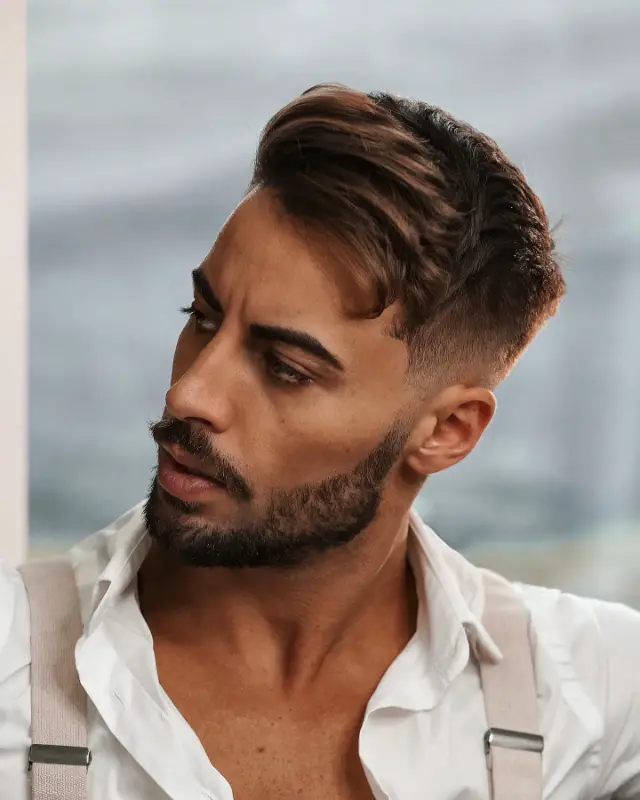 The next and last closeup pose of the list is looking beyond the camera.
If you're camera shy and not so photogenic then this could be your best photo pose because in this pose you don't have to look on camera.
Just look beyond the camera either the right side or left side depending on your best face angle.
Full-Size Stylish Photo Poses For Men
It is time to explore some full-body-size photo poses, here are the coolest and classiest full-size photo pose ideas for men.
One Hand in Pocket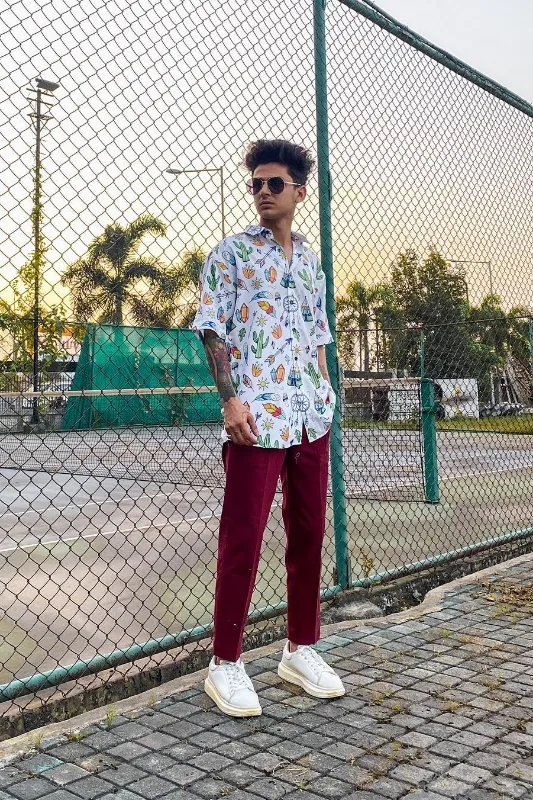 The first full-body photo pose is just simply standing and putting one hand in the pocket.
You can perform this pose in three ways, look at the camera, look straight or look side as seen in the above pictures.
Cross Legs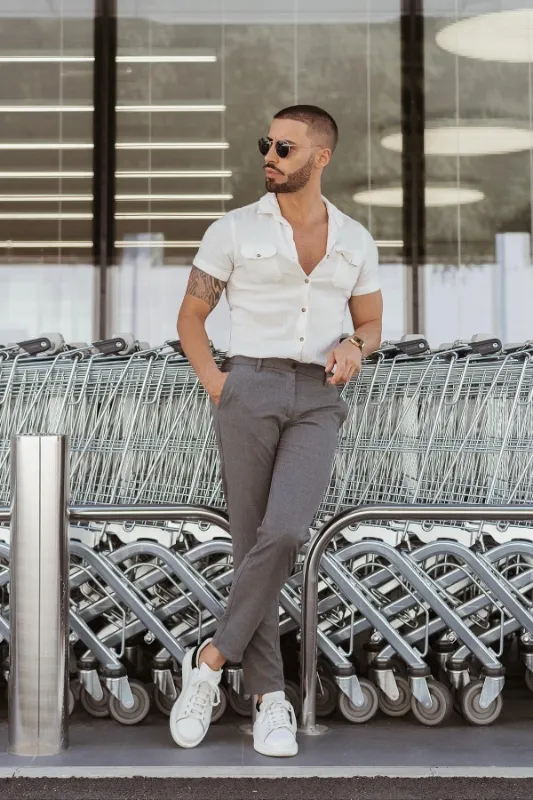 The next pose is the cross-leg pose. Very trendy and stylish pose for men. If you are wearing a traditional or formal outfit then you should have one shot in this pose.
Always remember when planning for this pose, there should wall or something for support.
Don't stand and perform this pose without any support otherwise, it'll look awkward.
Closing Button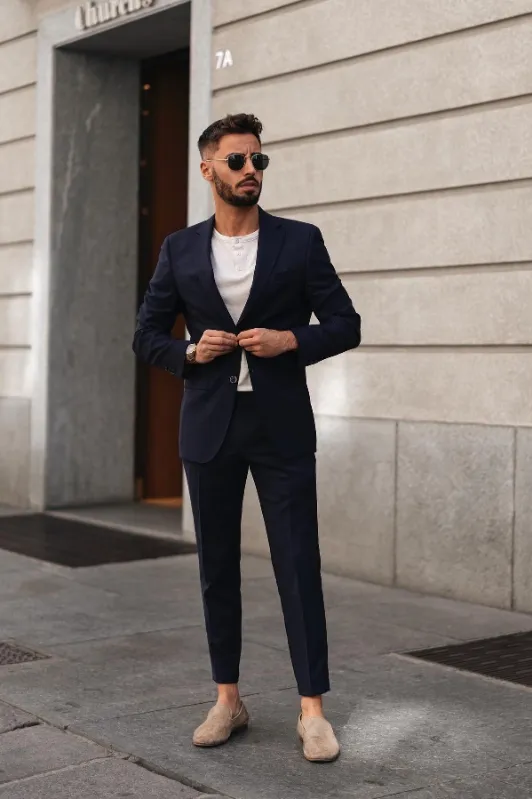 Next, Simply stand and act like you're closing the button of your coat/shirt.
One Leg on Wall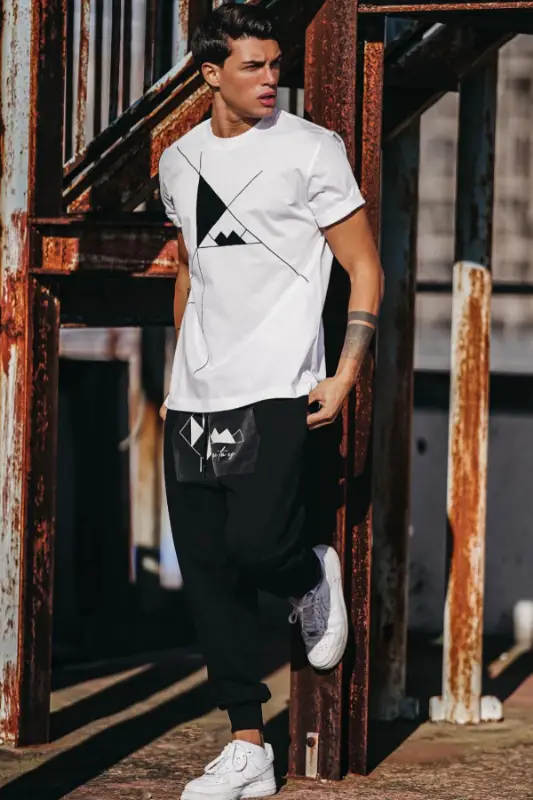 Next, Go near the wall and stand with support by putting one leg on the wall, like in the above image.
Front Walk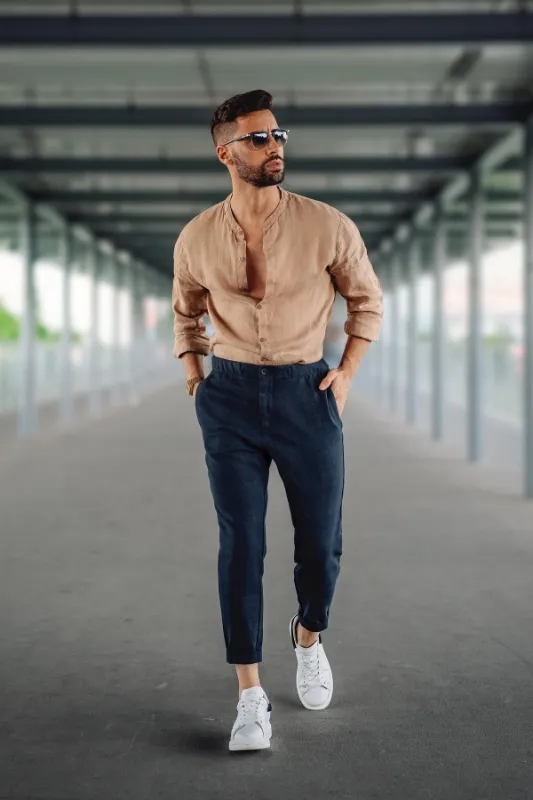 Next walk straight towards the camera, a common but stylish pose.
You can get this pose perfectly in burst mode, just walk normally towards the camera and ask your cameraman to click photos in burst mode.
Side Walk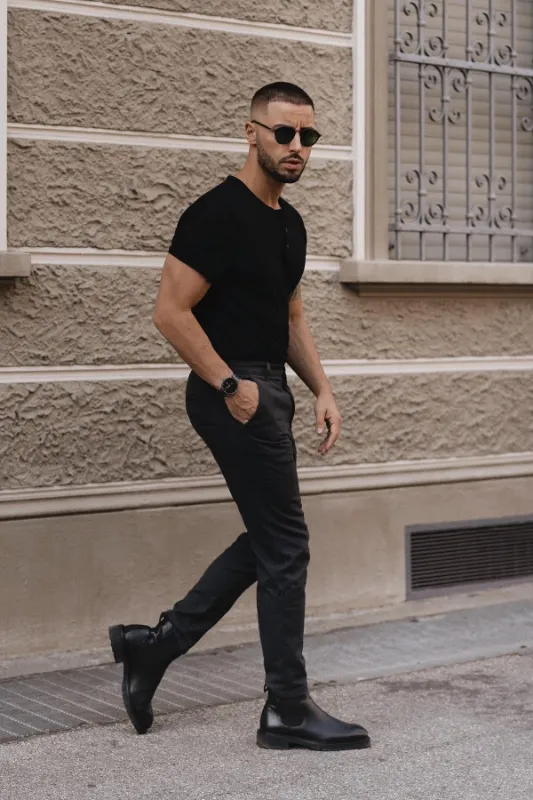 Next, a more stylish but tougher version of the above one, is the sidewalk.
Mix & Match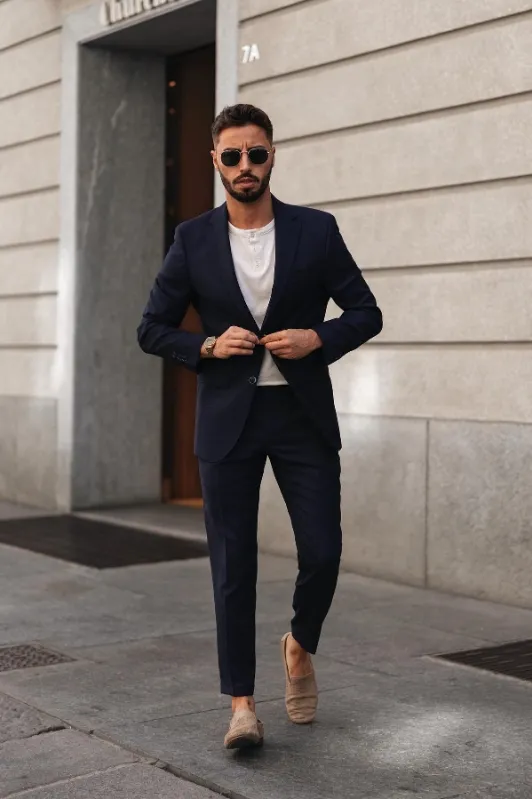 You can mix and match various poses described above and make new poses. Like; Close the button while walking straight and Hold your shades while standing with one hand in your pocket.
Like the above images, you can make the unlimited number of poses just mix two or more poses and perform it correctly.
Go Shirtless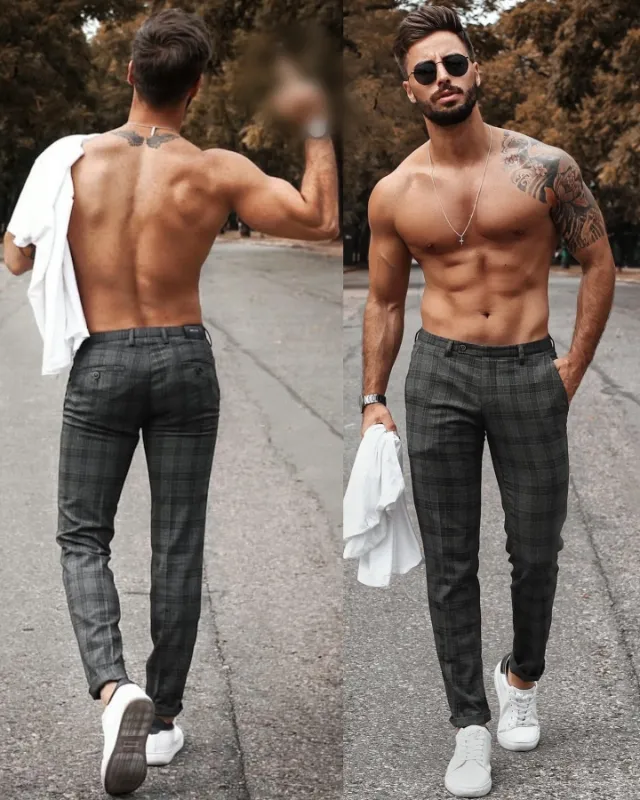 If you've beach body then don't forget to flaunt it.
Go shirtless and perform various poses.
Other Stylish Photo Poses For Men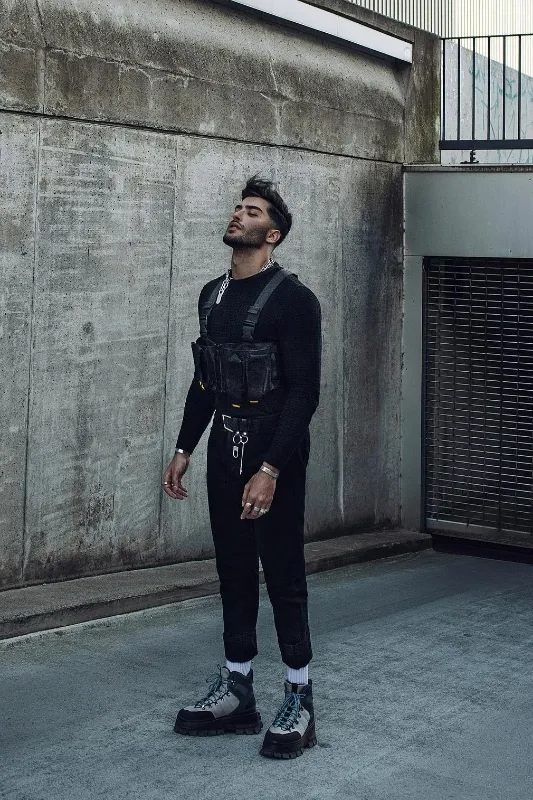 Read more: Sitting Style Pose Ideas for Men.
Conclusion
That's all, these 15 poses are all the poses that you needed for getting your photos viral.
Just don't feel shy while posing, be natural with poses, and don't try to do anything extraordinary.
If you're camera shy then try not to look at the camera while posing.
BTW, Thanks for giving your precious time to this article.