Welcome to another article on the outfit's colour matching series, where I'm writing articles for making you a pro of outfit colour matching as a man.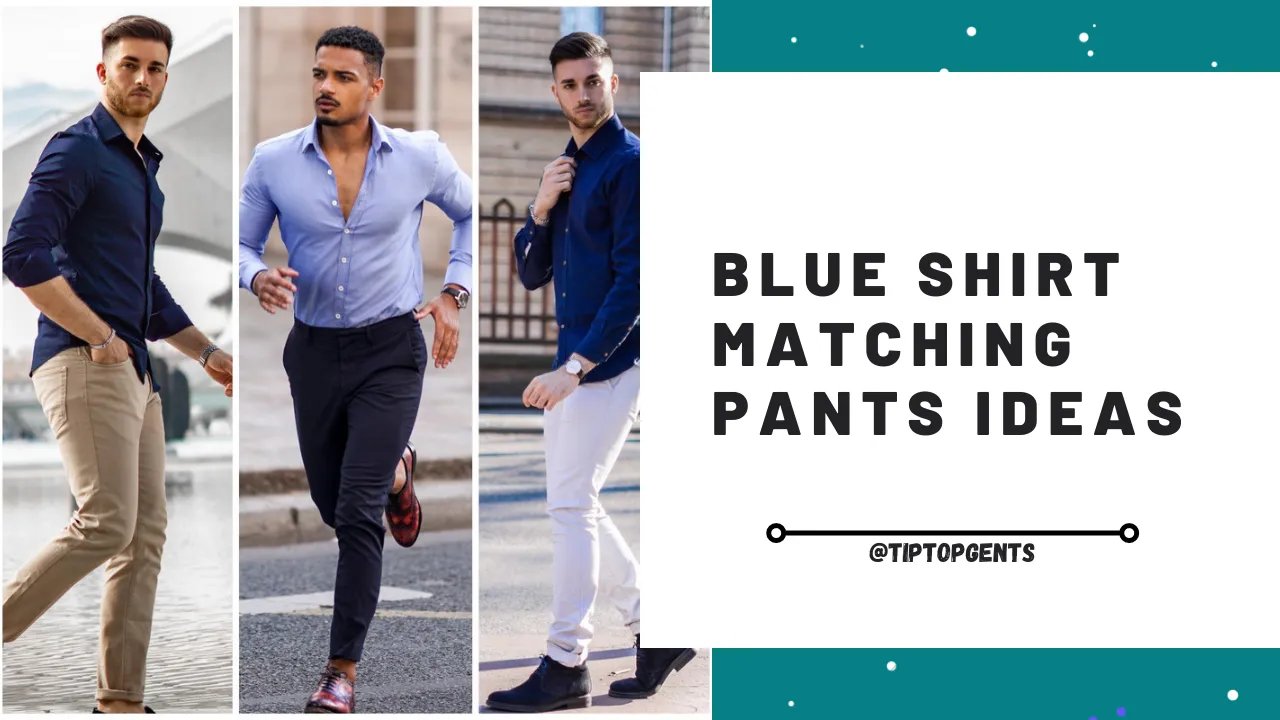 And, here is another article on the colour matching series, today I'll talk about blue shirts.
If you've a blue shirt in your wardrobe, or you're planning to get one for yourself then sit tight this article is only for you read so read it thoroughly.
Blue colour is the second most favourite colour of men after black, I'm sure you're also a big fan of wearing blue that's why you're here.
Now coming to the second thing shirts, again shirt-pants is the most common outfit of men that's the reason I've chosen shirt to give you ideas of blue colour matching.
If you're looking for blue colour matching ideas and on other outfit items of blue color like; jacket, sweaters, t-shirts, sweatshirts etc. then this article is still for you.
I'll show you here blue shirt matching pants ideas but this article will help you to make combinations with other outfit items too rather than shirts.
So, let's see some best blue shirt matching combination pants;
Light Blue Shirt Combination Pants
Light Blue Shirt With White Pants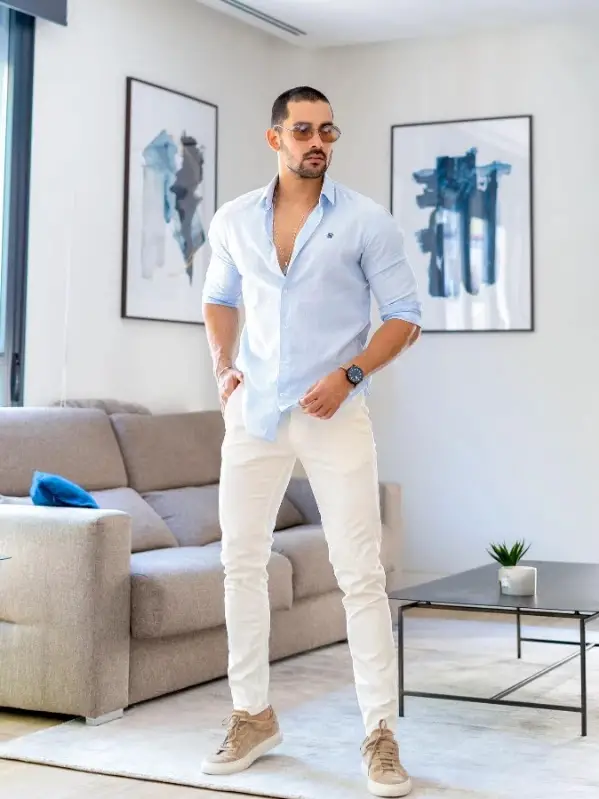 Light Blue Shirt With Grey Pants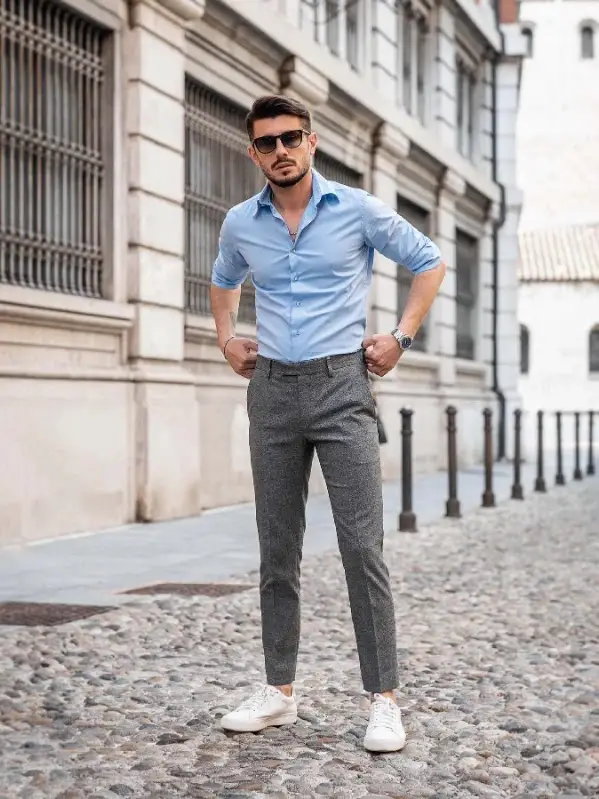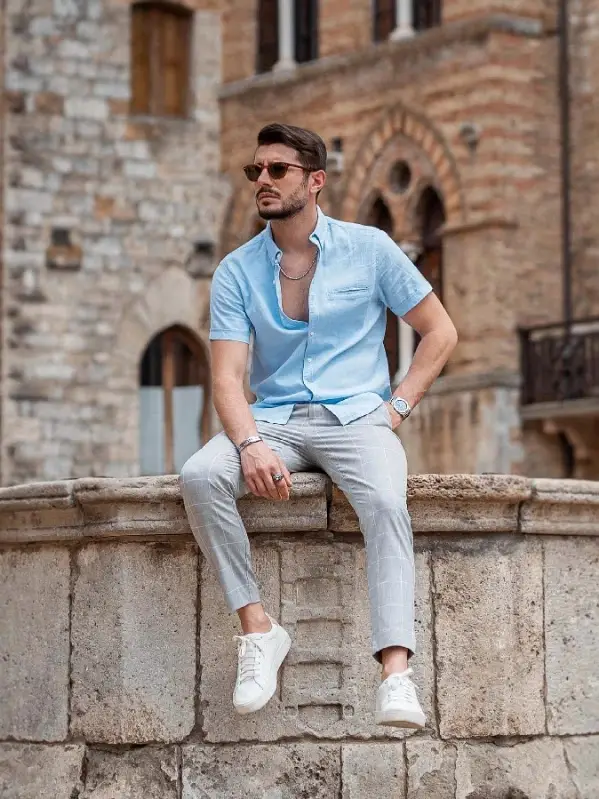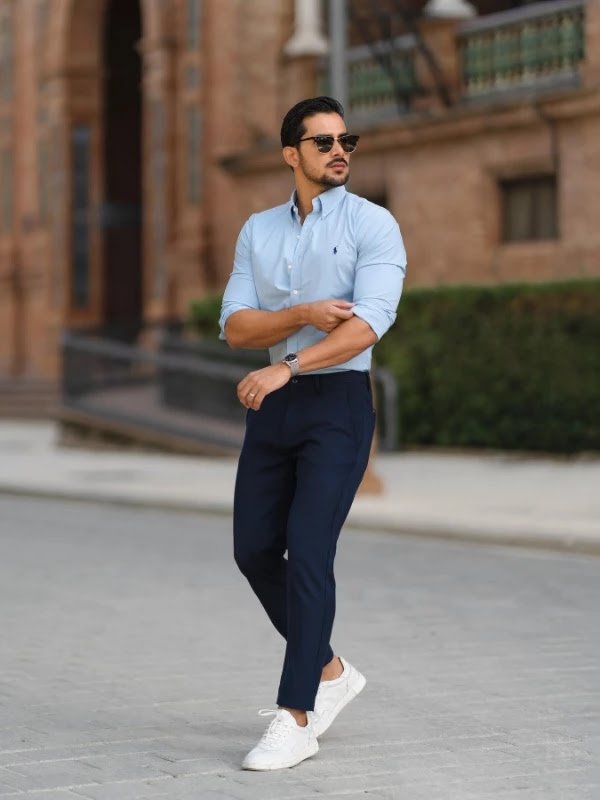 Light Blue Shirt With Beige Pants
Light Blue Shirt With Olive Green Chinos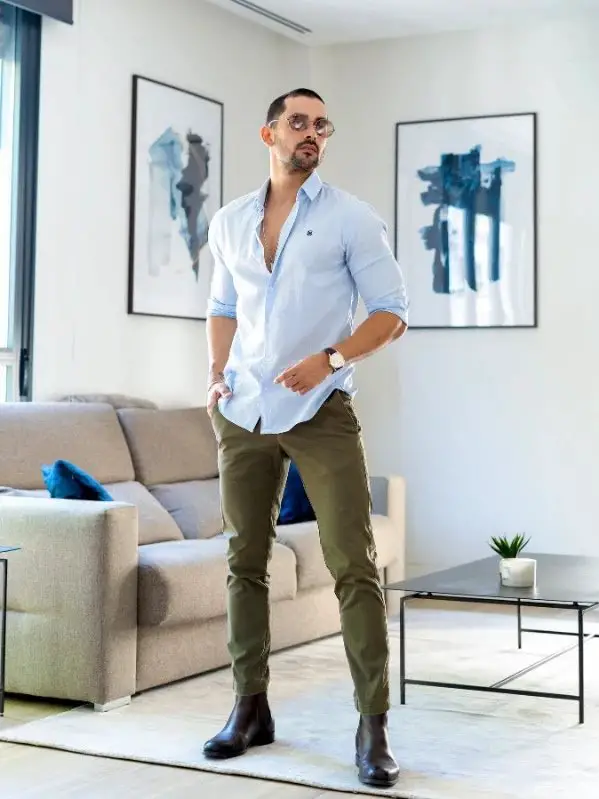 Light Blue Shirt With Black Trousers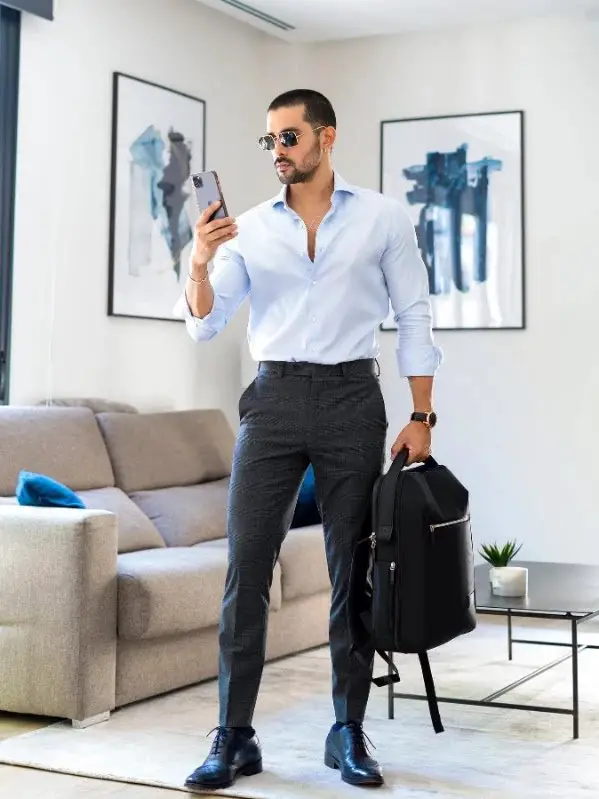 Light Blue Shirt With Blue Jeans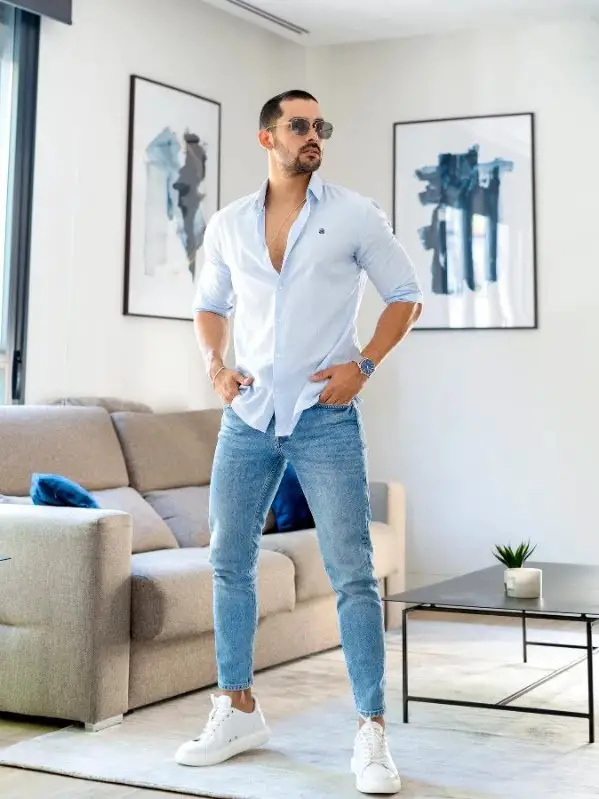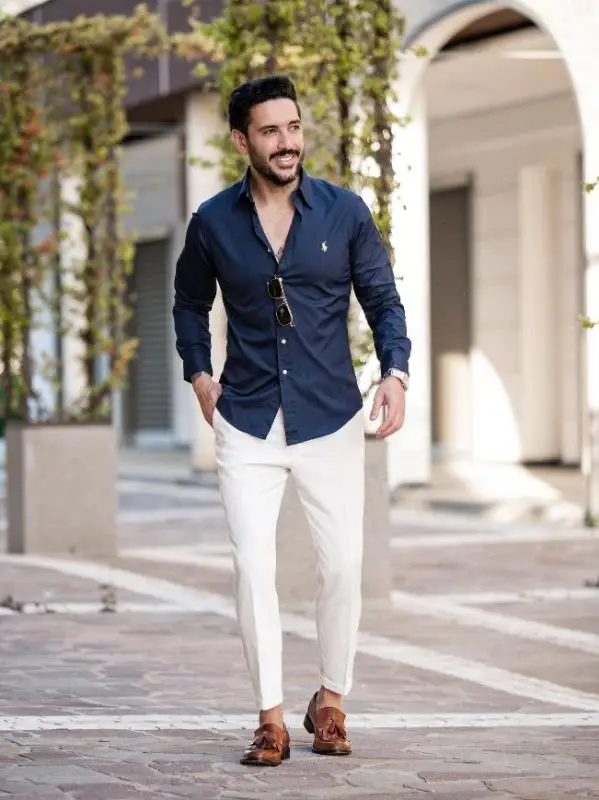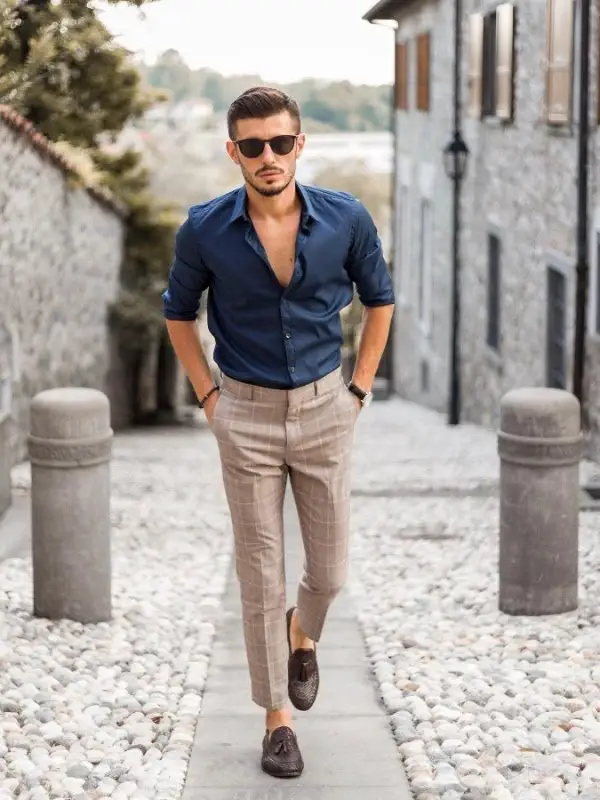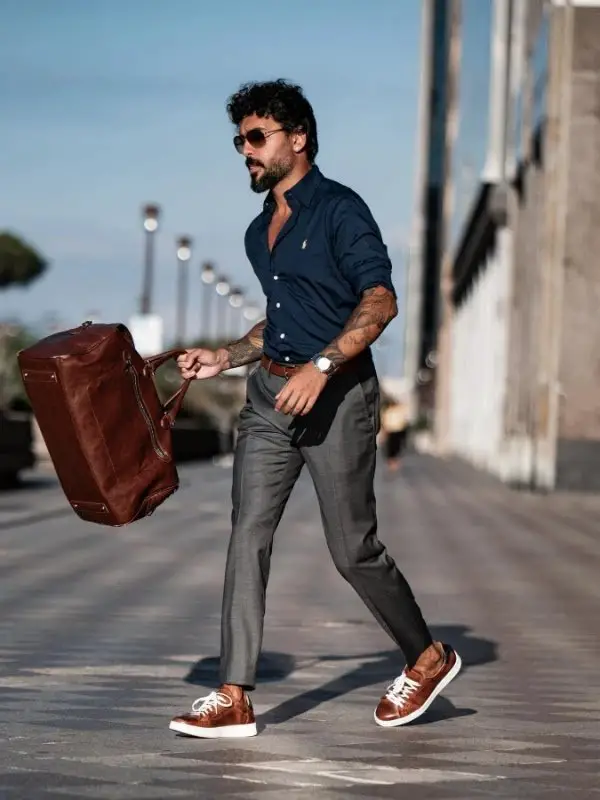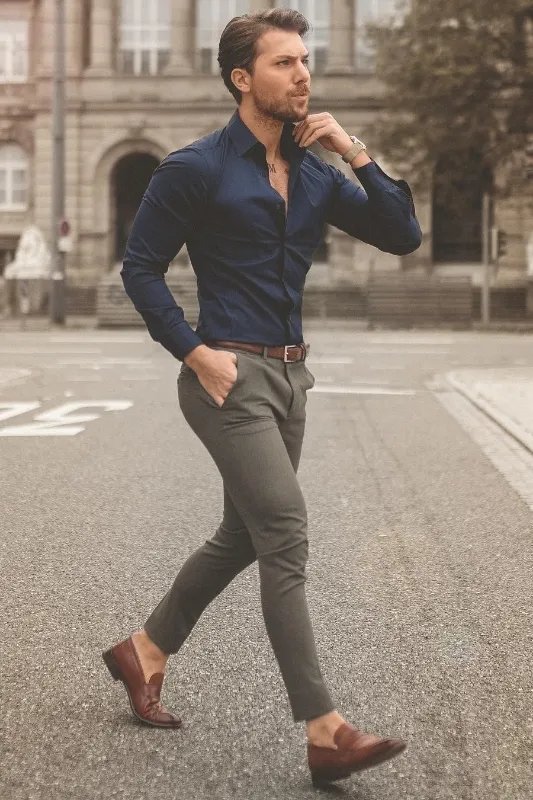 Denim Blue Shirt Combination Pants
Denim Blue Shirt With White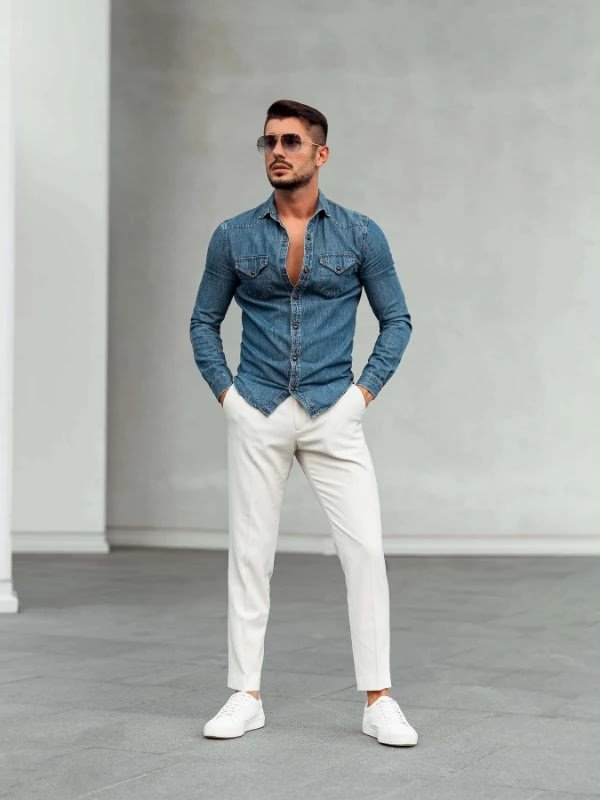 Denim Blue Shirt With Grey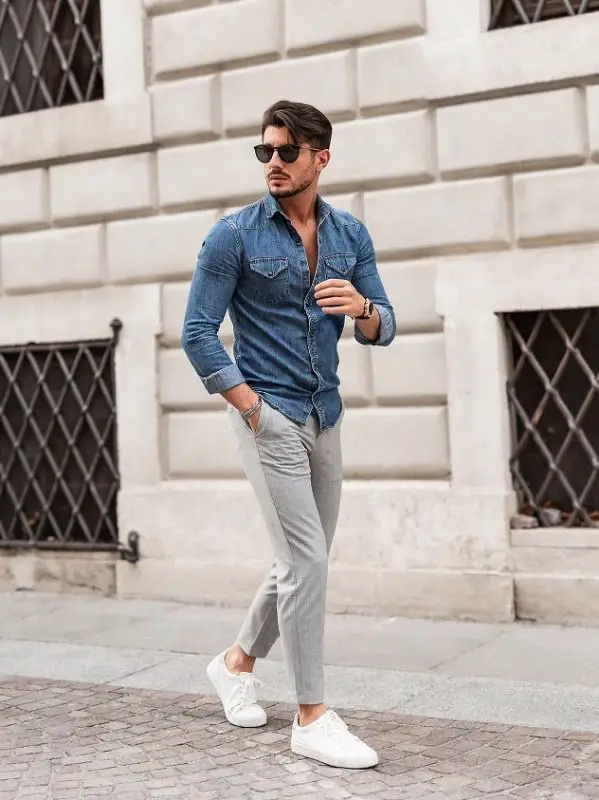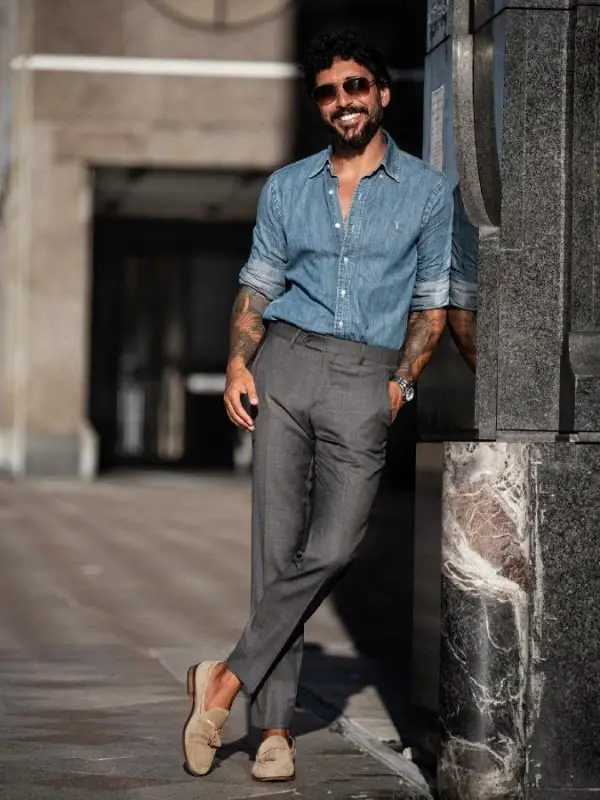 Denim Blue Shirt With Beige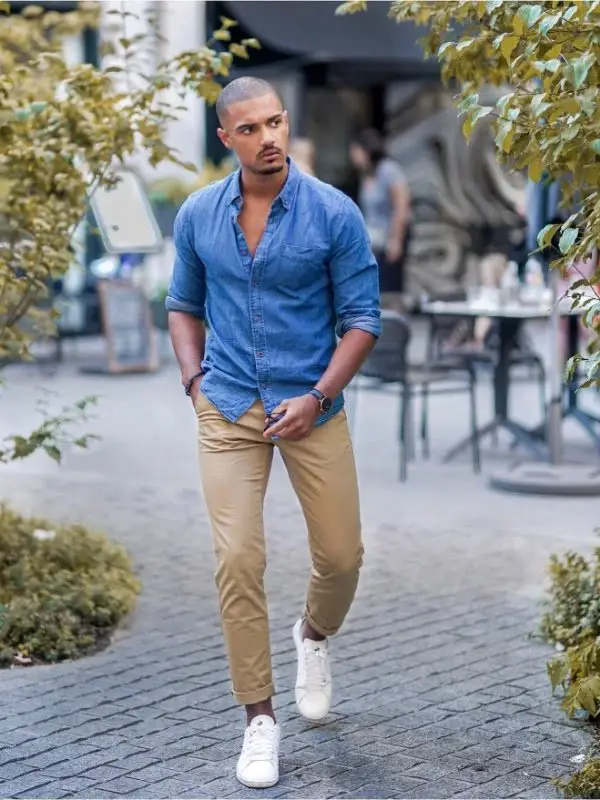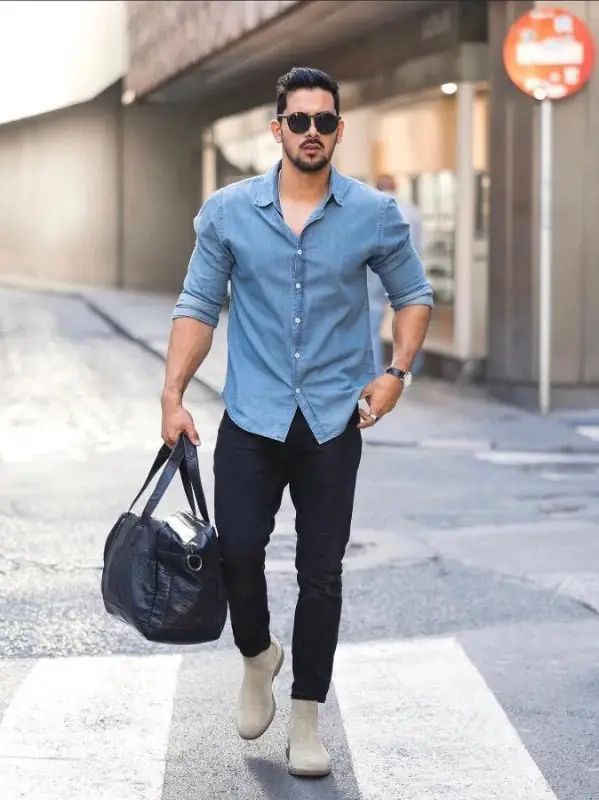 Denim Blue Shirt With Black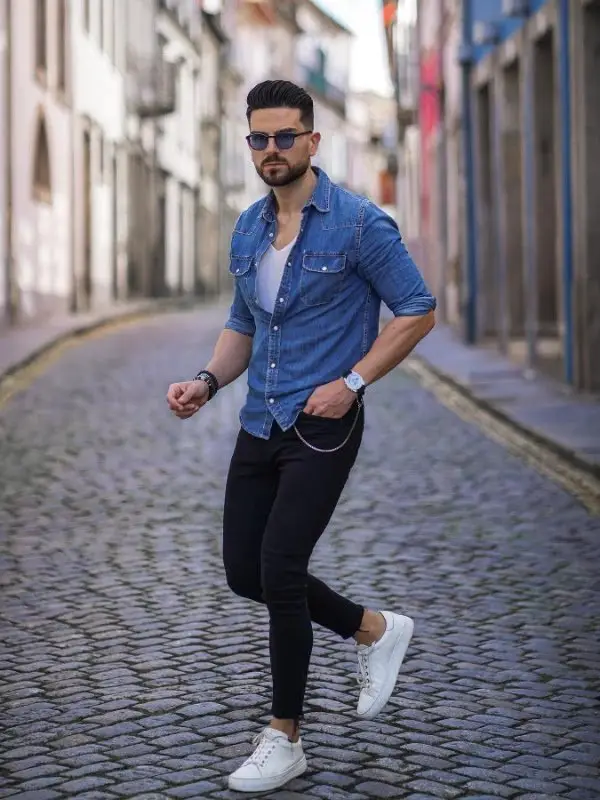 Denim Blue Shirt With Denim pants