Red color looks equally attractive on a man like black, so if you know that you're fond of wearing red then this article is for you.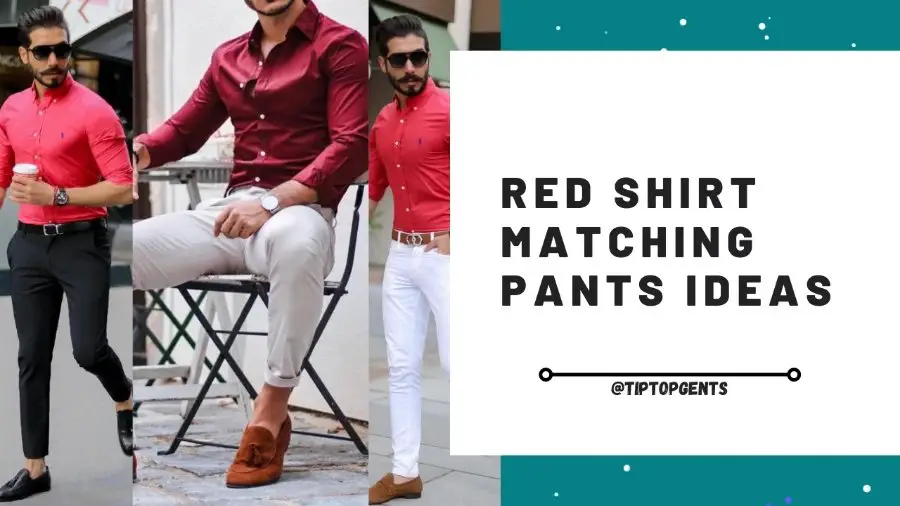 We all wanted to wear a red color shirt in our pant-shirt combination outfits but sometimes we get stuck when it comes to matching it with pants.
We get stuck because red is not of those colors that we men feel easy to wear and pair like; black or navy blue.
When it comes to a red color shirt we get confused sometimes like; will these pants can go with my red shirt or not? something like that.
I know you face the same problem that's why you're on this article, well you don't have to worry anymore because you've got the right article, Fortunately.
This article will solve all the problems you face while pairing a red color shirt with your pants.
Here is another article on men's outfit color combinations topic and today we'll talk about red colour shirts.
I'll show you here the best red shirt matching pants that you can wear with a red shirt and if you don't have any red shirt in your wardrobe and you're planning to buy a new one.
Then, by this article, you'll get an idea of which shade of red colour shirt you should buy, and the most attractive red colour shirt shades for men.
so, let's get started…
Red shirt matching pants
Red Shirt with Black Pants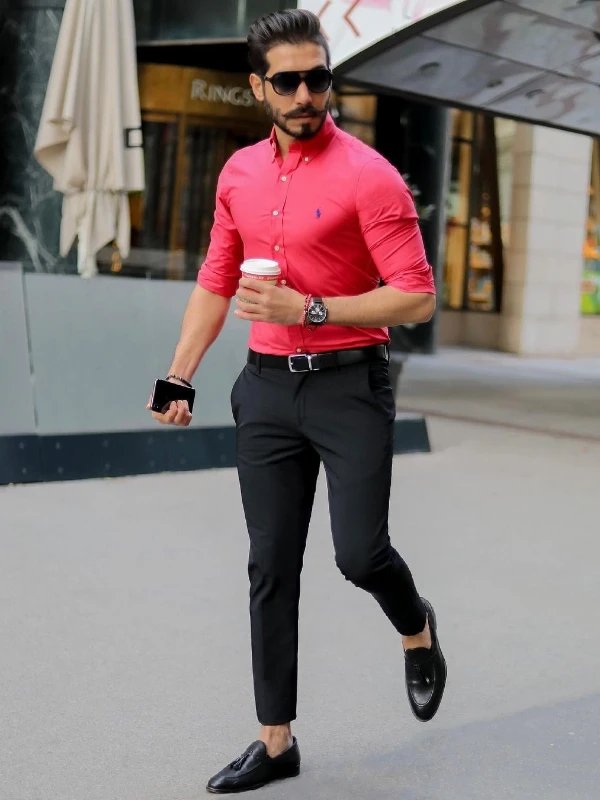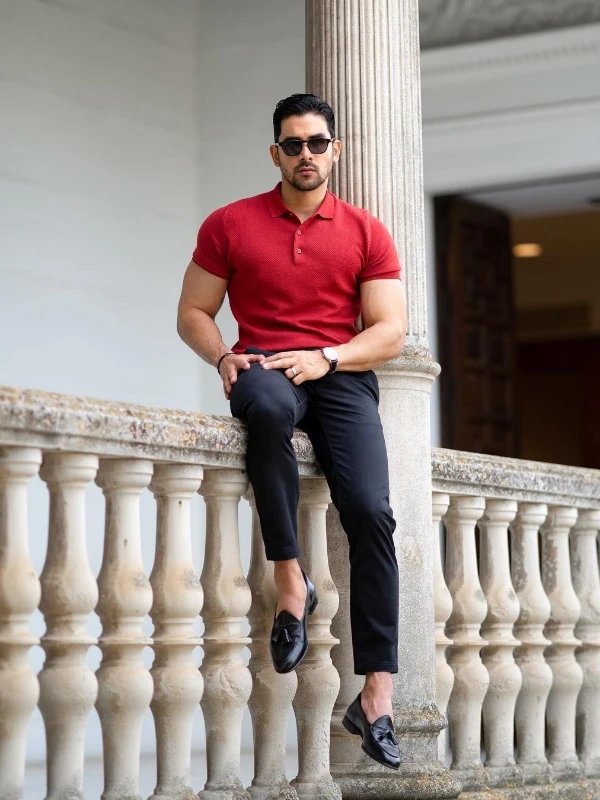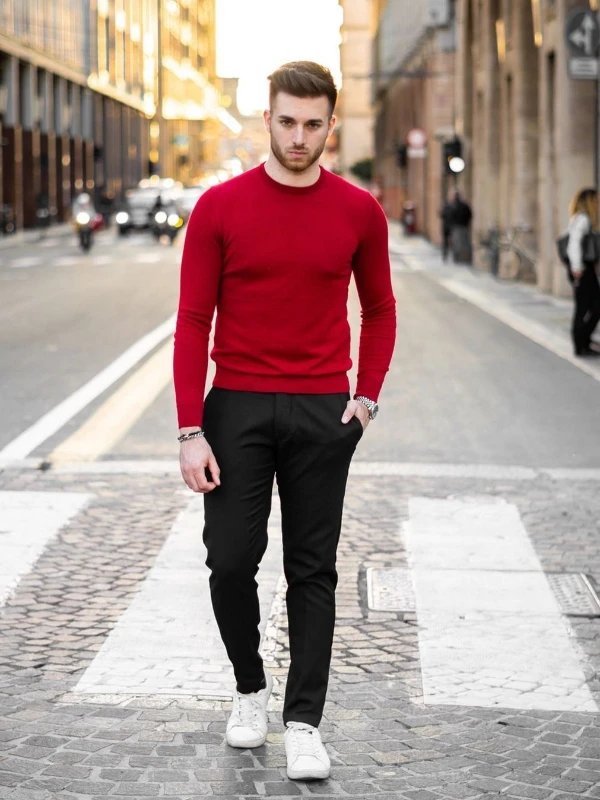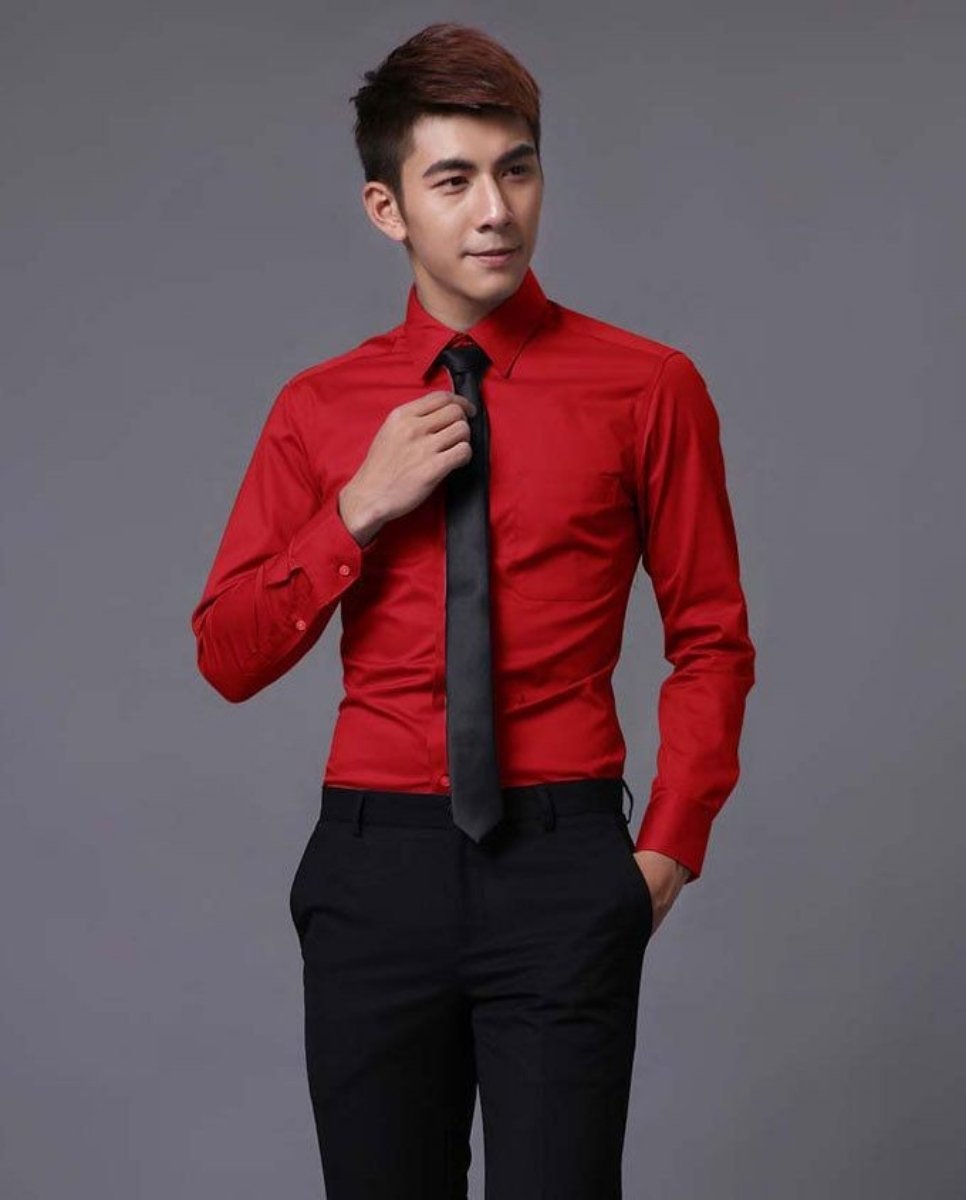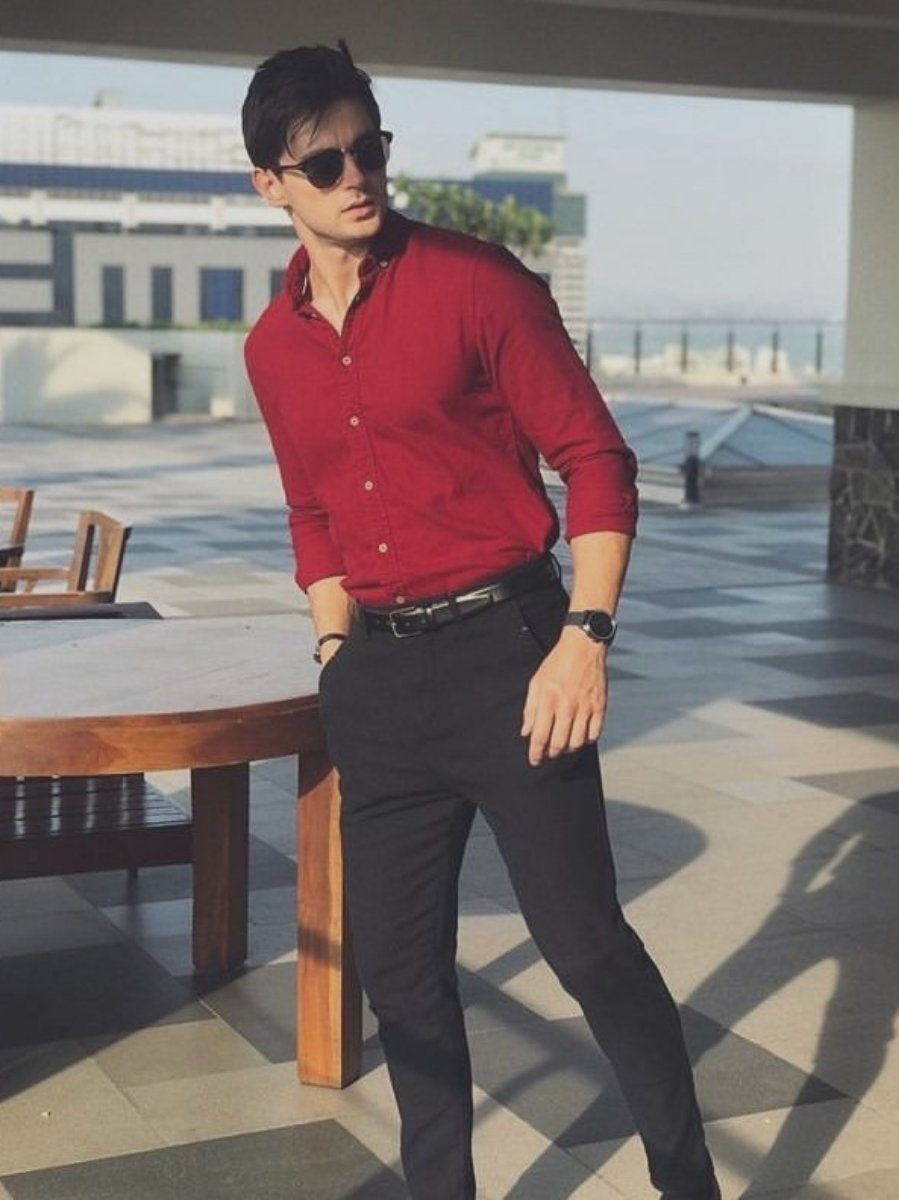 Red shirt with white pants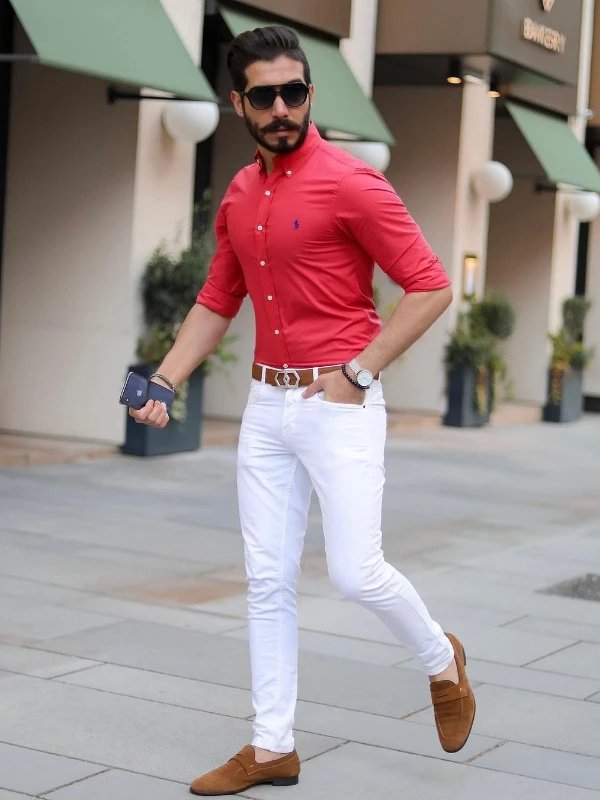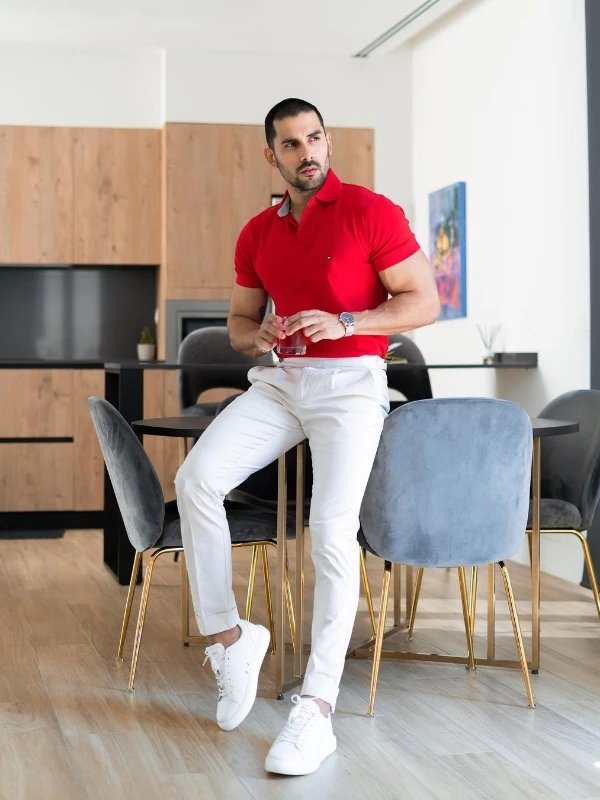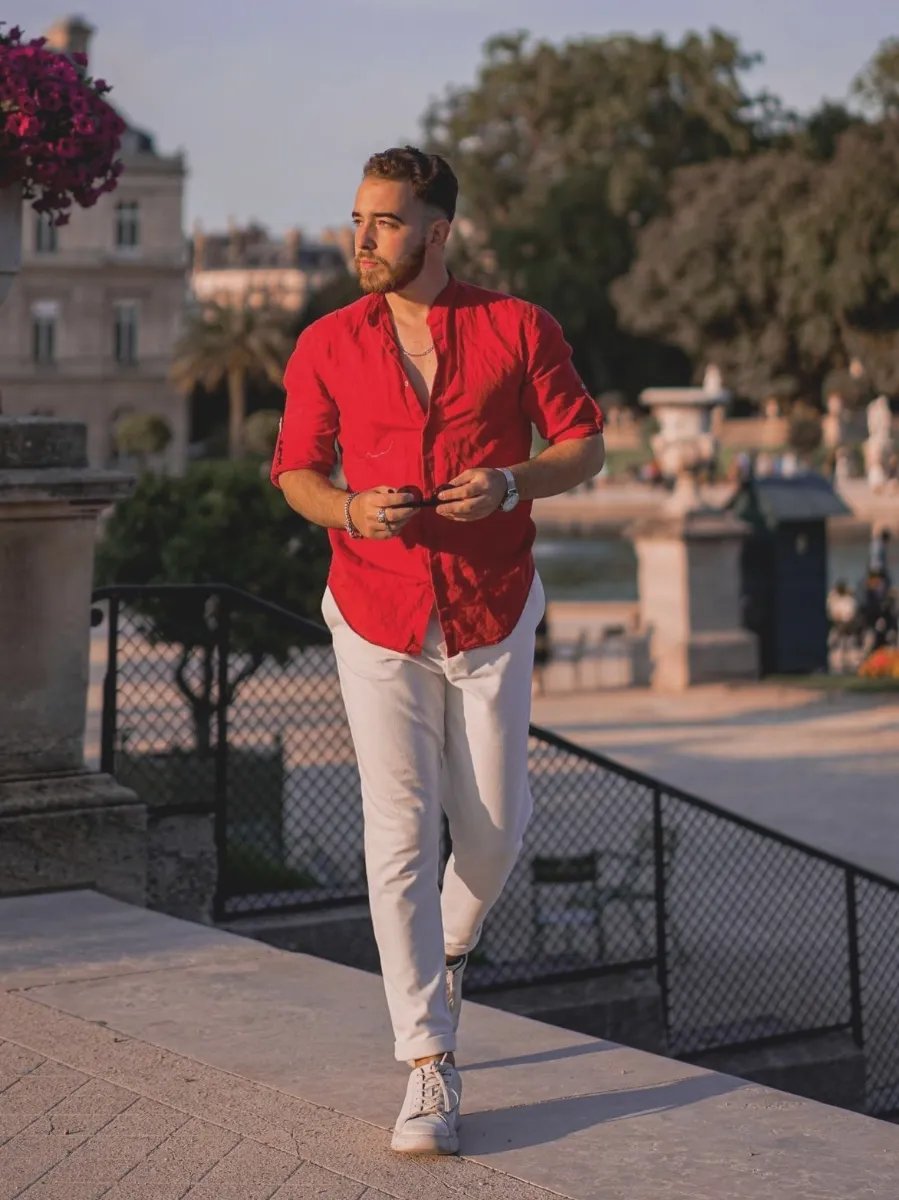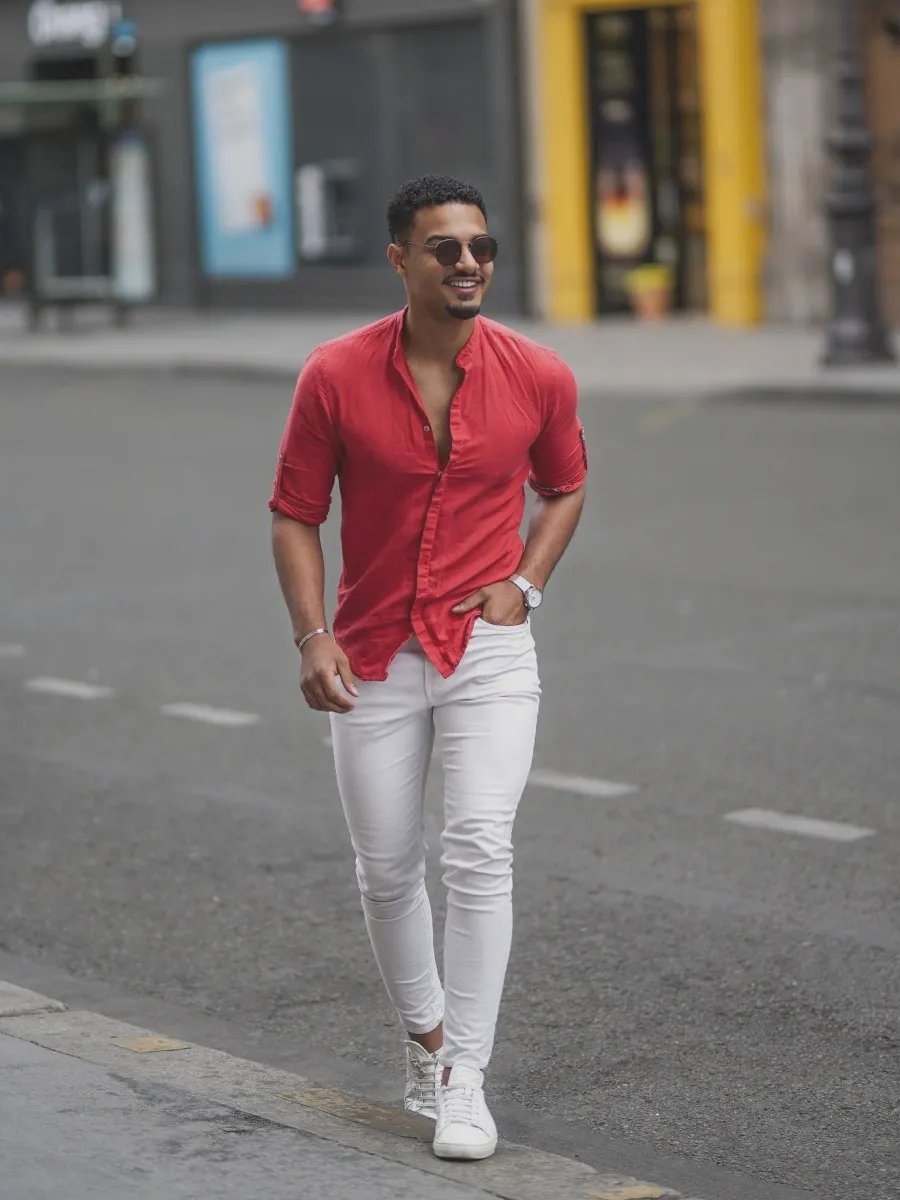 Red shirt with grey Pants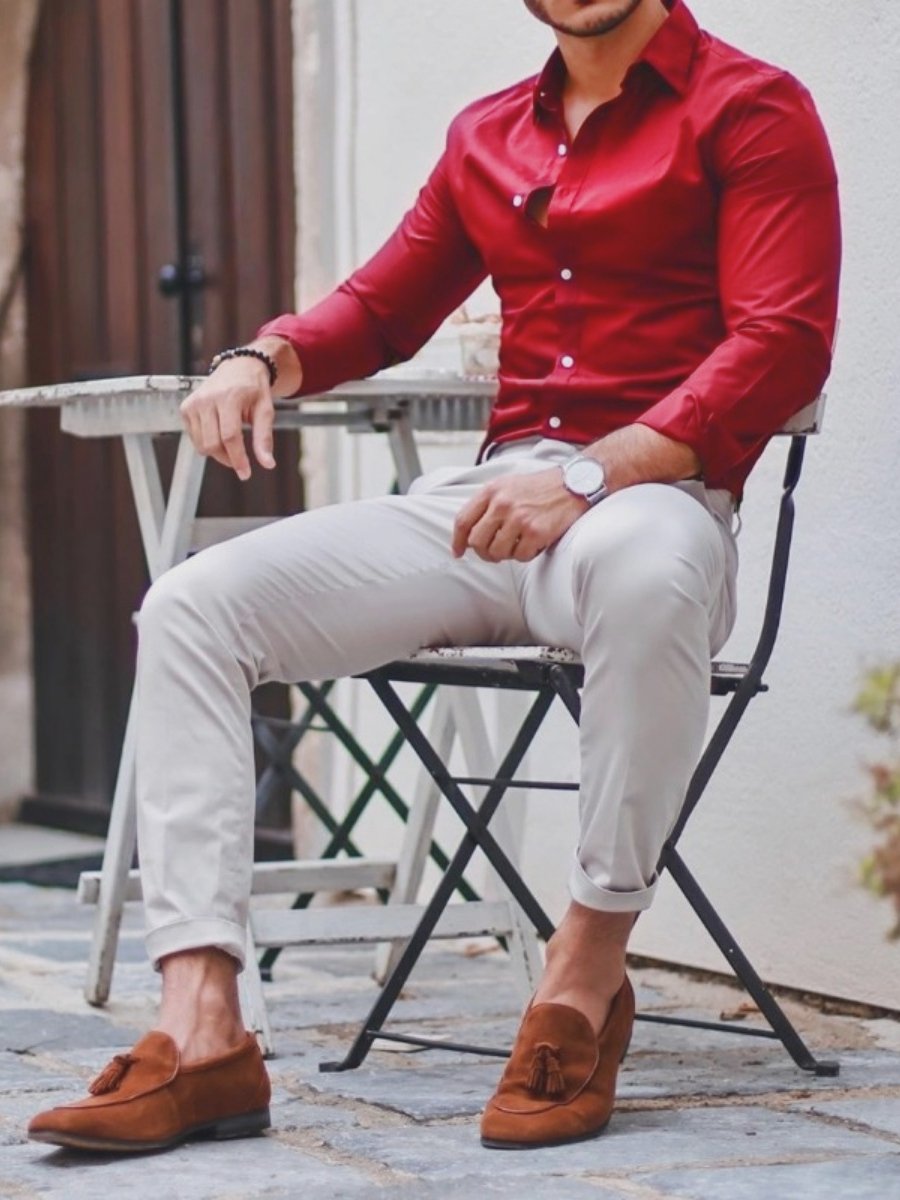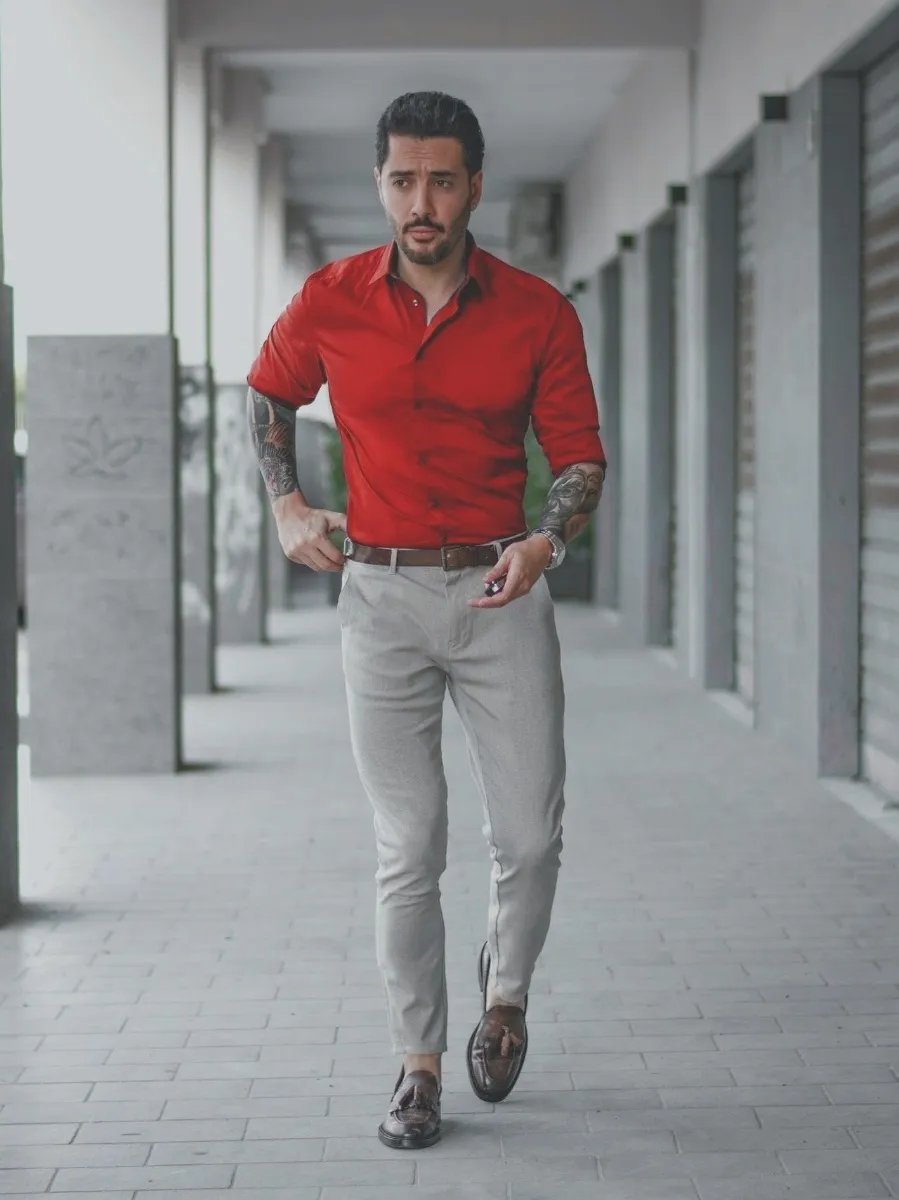 Red Shirt with Blue Jeans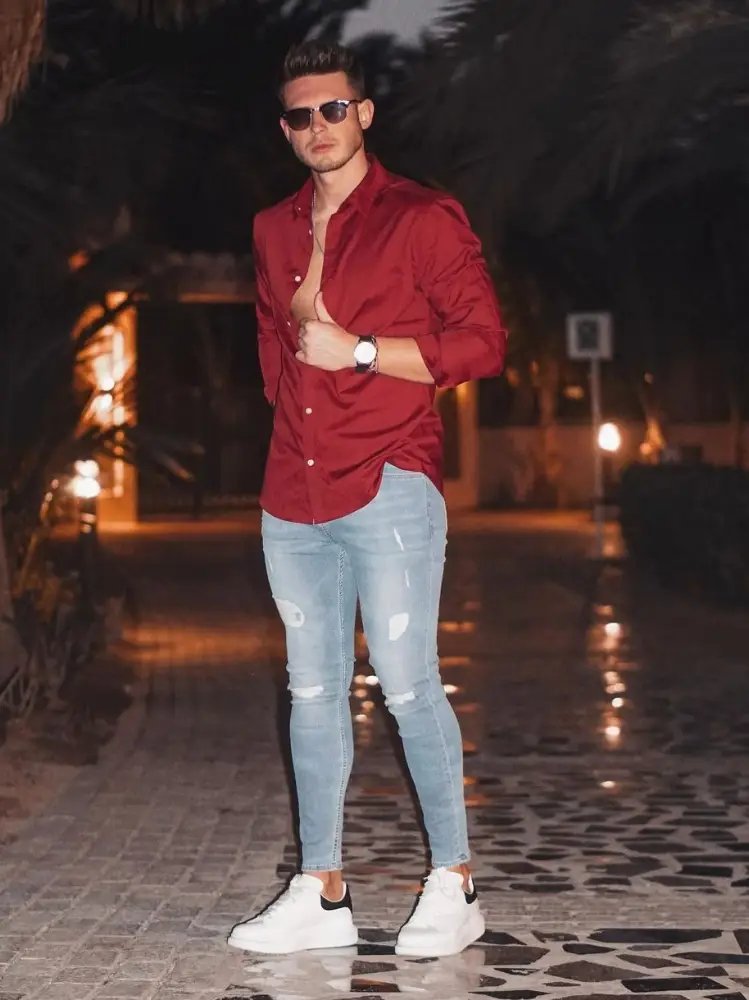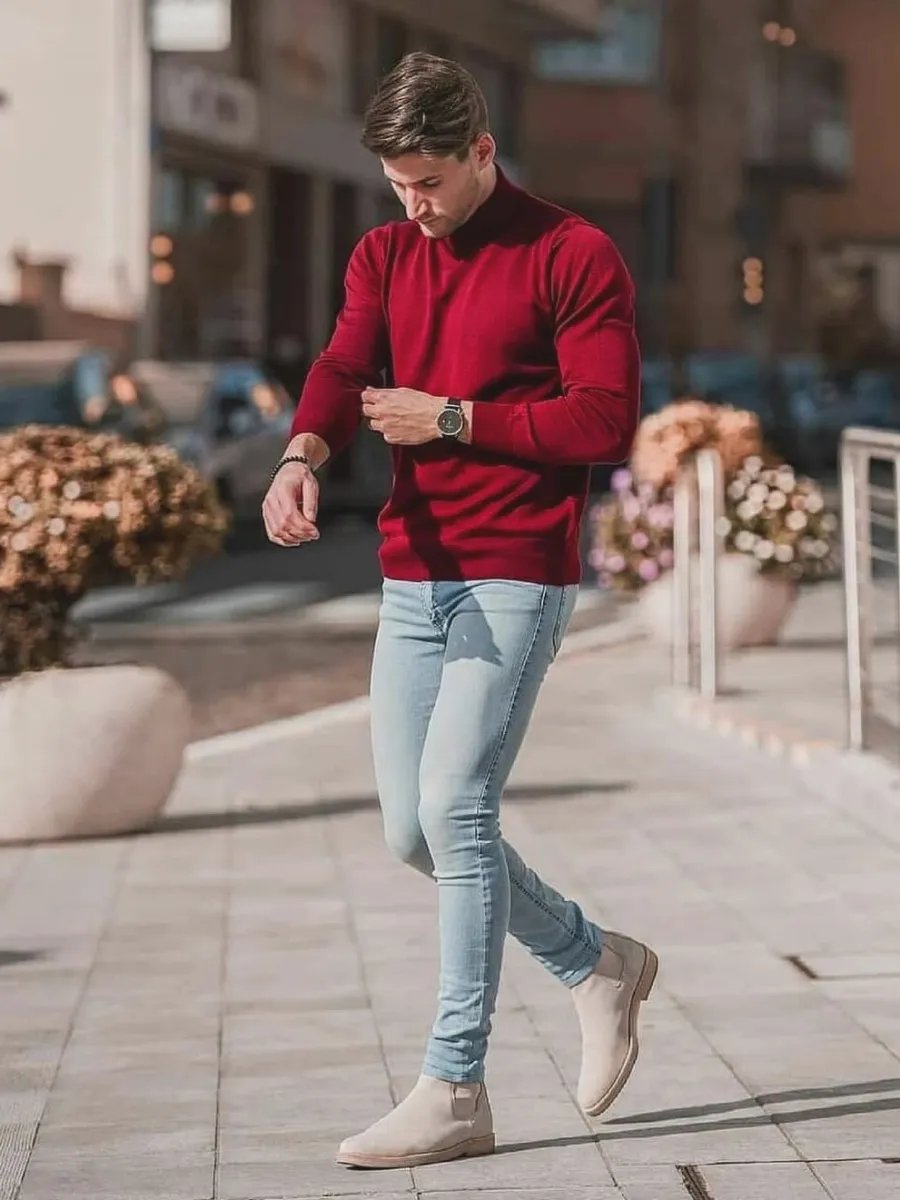 Red Shirt with Grey Jeans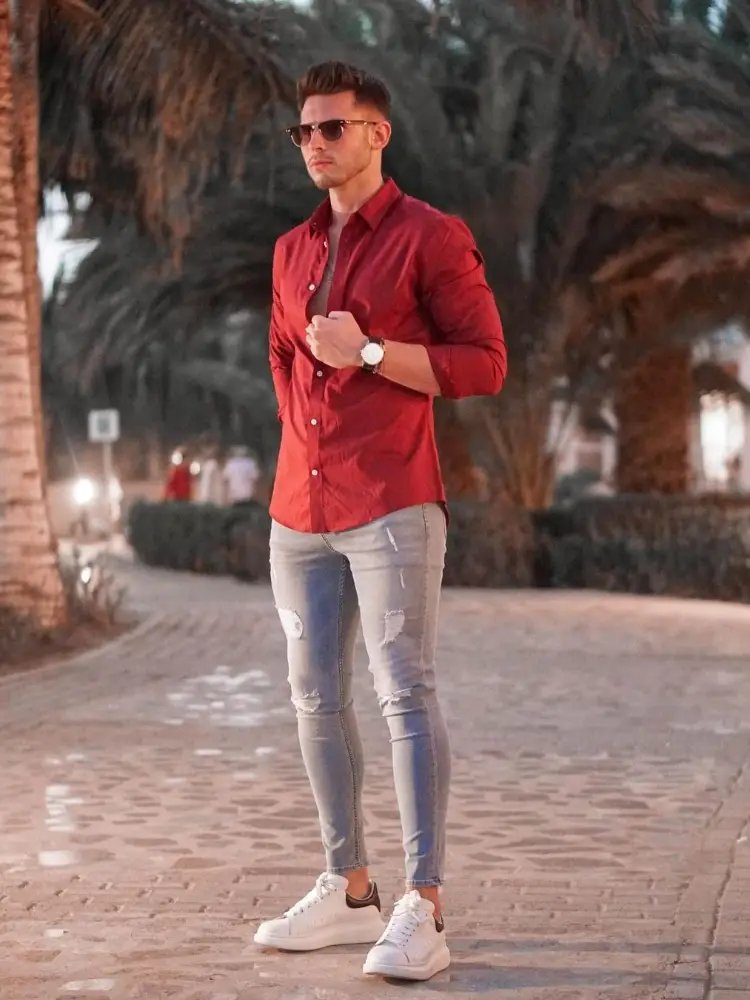 Red shirt matching pants
Red shirt with beige pants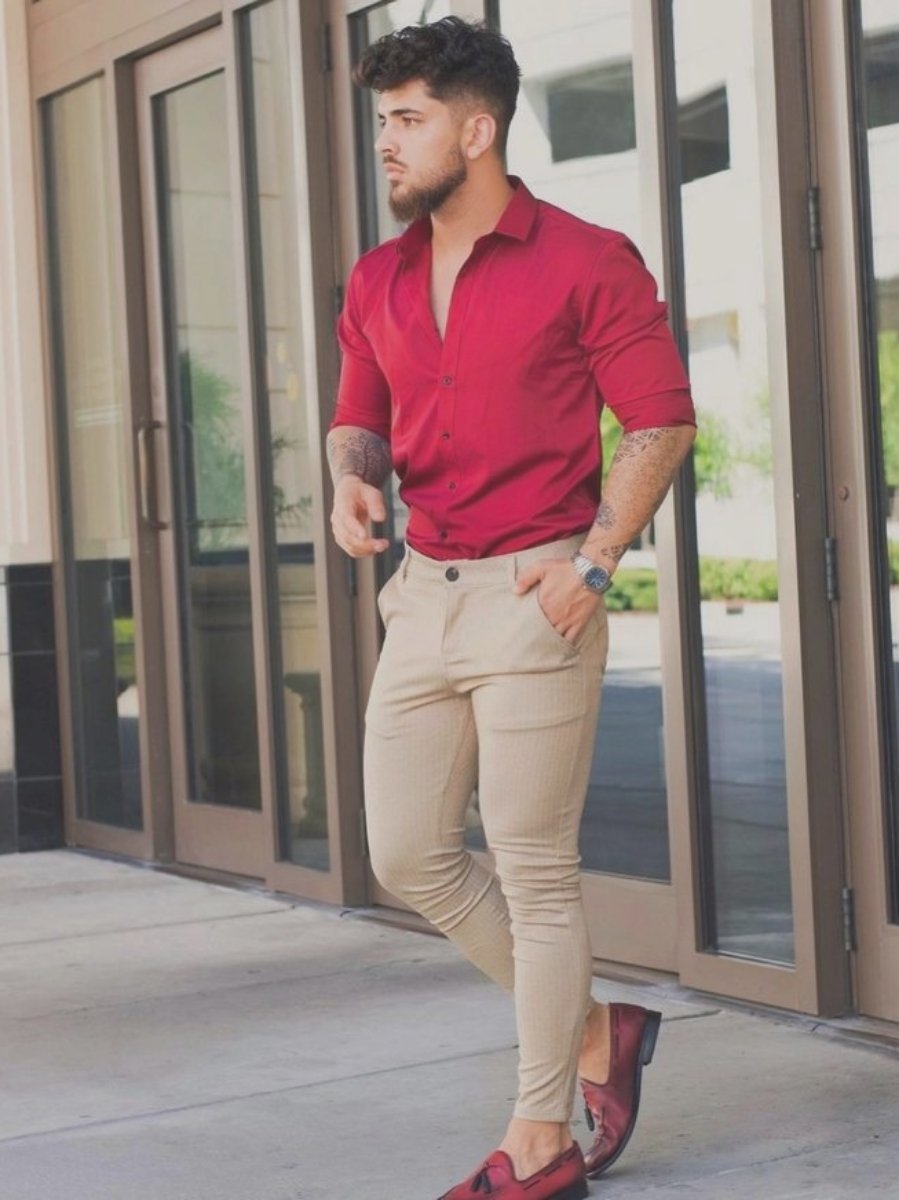 Red shirt with grey trousers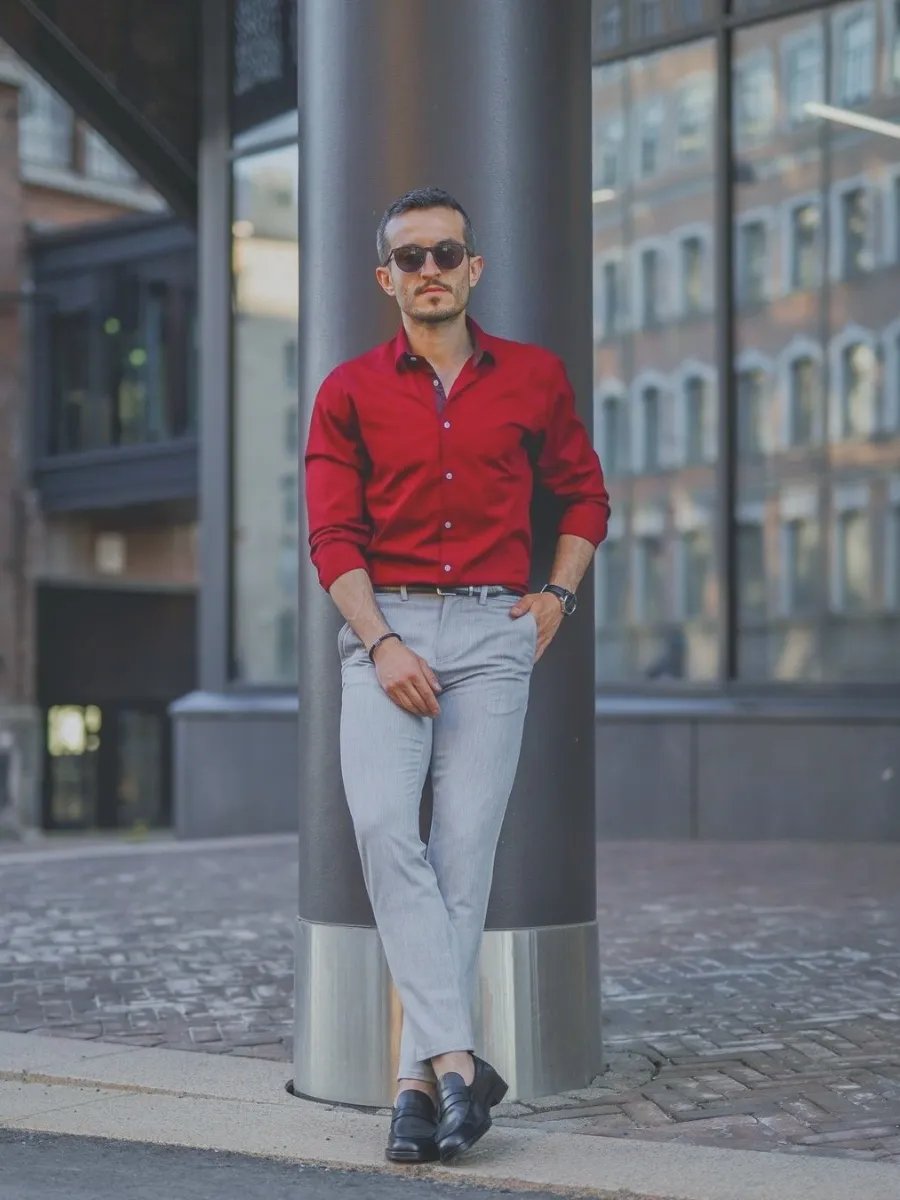 Red shirt with black jeans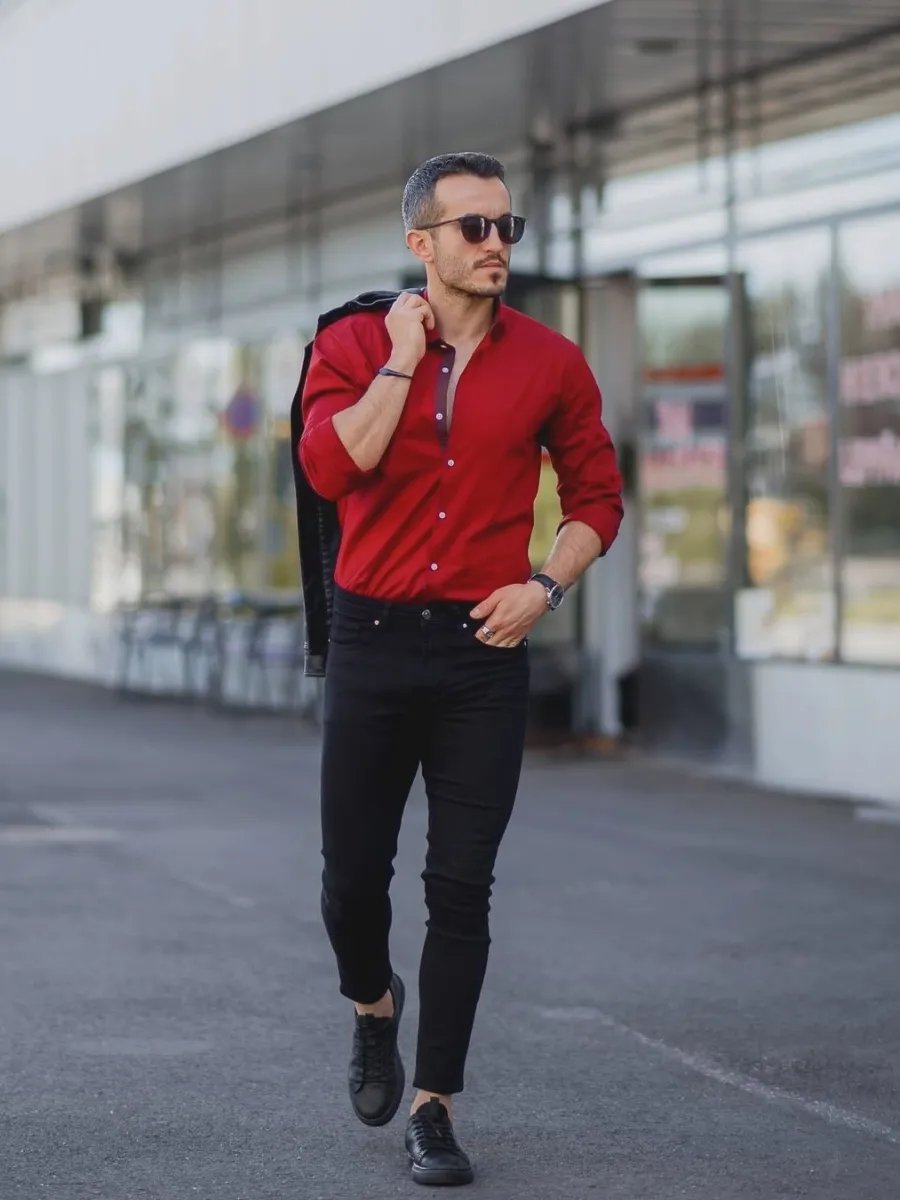 Also Read; Dark Red Color Combination and Outfit Ideas
Red Check shirt with matching jeans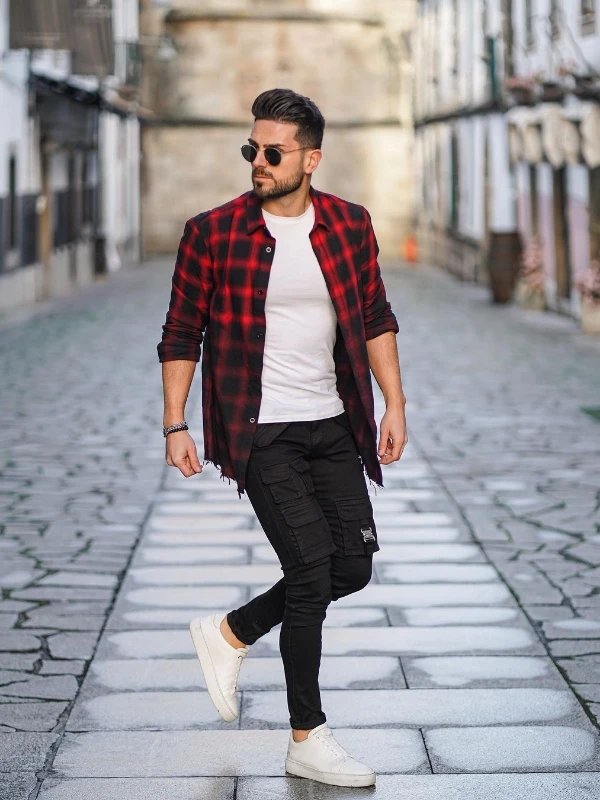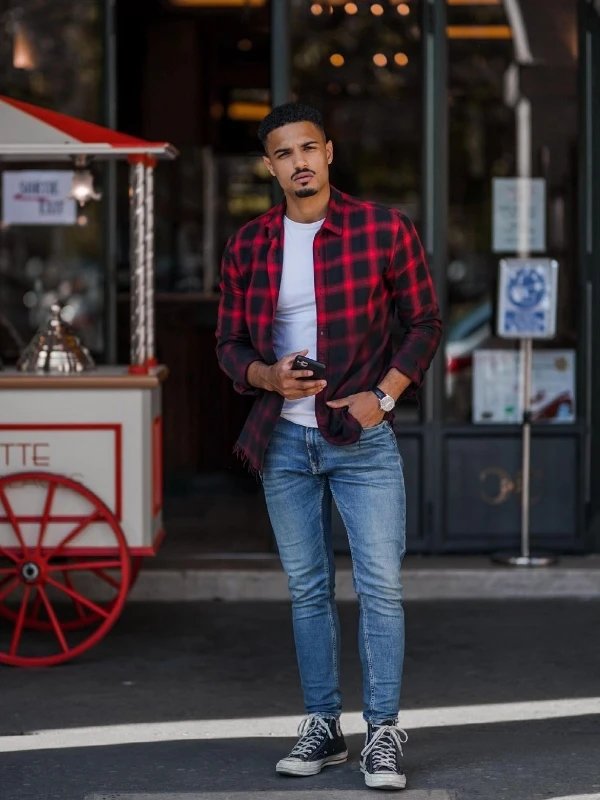 Conclusion
So that's it guys, these are some pants colour ideas that you can wear with a red shirt, I hope now you've got an idea of what type of pants you can pair up with your red shirt.
And, the shades of red color shown in the upper images are best to try as a shirt for men, so by seeing these images you can get an idea of which type and shade of red shirt you should buy.
Related Web Story