There are various types of skin tone in human, today I'm going to talk about one of them. I'm talking about darks, brown, dusky or tanned skin tone.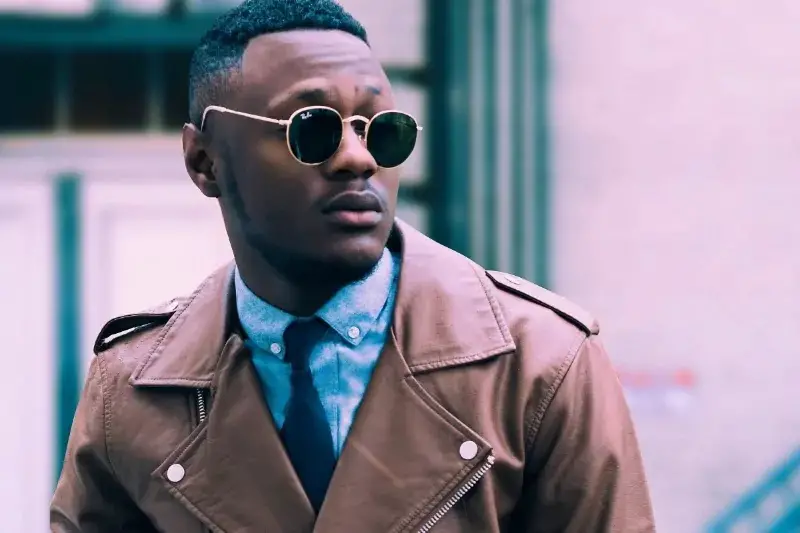 If you have one of these skin tones then this post has got Something exciting for you today. I think You guessed, what I'm talking about by reading the title.
Guy, who have dark skin are just blessed, a man who has a dark or brown skin tone they have the next level of charm.
But I tell you what that most people think that they can't look good if they have a dark skin tone especially in a country like; India.
You have to understand that there is nothing like that if you are a guy who has a dark skin tone then takes it as a blessing you can look as stylish and classy as other guys.
Just you should know how to do it? And that's why I'm here, I'll tell you what you should wear and how for looking your best, what colour can go with your skin tone type and some tips that will enhance your charm.
And you will find that having a dark skin tone is the more classy and stylish thing,
So let's get started –
Be Simple
The first and most important thing that you should learn as a dark skin guy that is, to be Simple.
Don't run after dud trends like; unnecessarily colouring hair, pulling jeans towards your knee, useless big accessories these all are not going to make you look stylish, these trend will just make you look dumb and ugly.
Rather, try to be simple and natural like; go for simple accessories if you want to, Go for simple outfit stuff and simple colour.
Avoid Colourful Outfit stuff
One thing I would also like to add that do not wear colourful outfit stuff, I have seen many guys wear multi-colour jackets, hoodie, pants and all these.
They adopt all these by seeing some song and they think these are trendy and stylish, never!! they all just look good only in songs and on those actors you should not go for it especially because you have a dark skin tone.
Colourful outfit stuff does not look good for a guy with a tanned or dusky skin tone.
Just follow a simple rule, it is-
Try to keep a maximum of 3 colours in your whole outfit. It is the best rule for being simple and classy.
I'm not restricting, if you wanted to explore your style game then you can try but being simple will be the best option that I will suggest.
Go for Fit-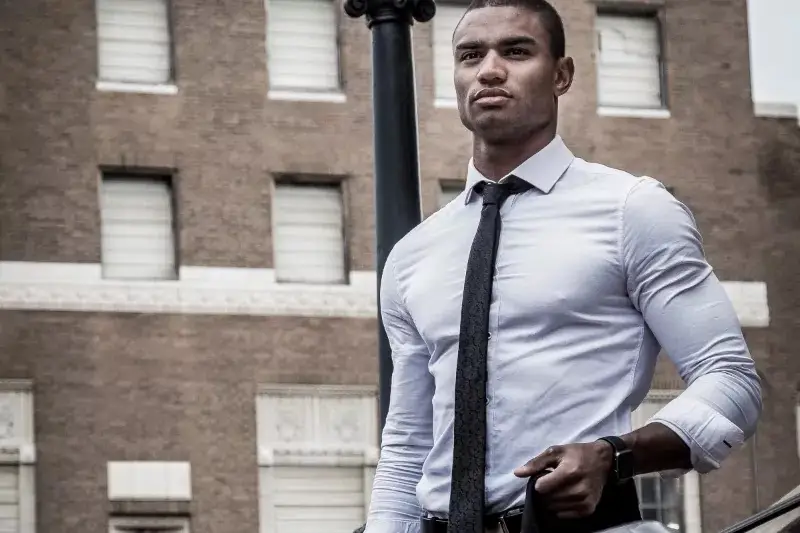 The second fashion tip that a dark skin tone guys should always recall is to Go for perfect fit outfit stuff.
Another thing that almost every skin tone guys do is that they wear their normal outfit stuff as an oversized type outfit stuff by seeing some trend.
And it looks ridiculous on dark skin tone men, You guys should understand that you can't wear normal outfit stuff like oversized outfit stuff.
Oversize type outfit stuff like; oversized hoodie and shirts are made for this style but if you wear your normal one in oversize style then it will look dumb on you.
At last, I would suggest that go for a perfect fit outfit don't drag yourself to this oversized trend because it is hard to handle especially if you have a dark skin tone.
Outfit colour tips for dark skin tone guys-
The tips above were basic tips for a dark skin tone guys, now we are moving to our crucial part of this article, the attire colour that matters a lot.
If you are a dark skin man then you should know which colour suits your skin tone and which colour not.
I'm going to give you some colours name here that you should go for and some colours that you shouldn't.
Colour to avoid
Dark colour like;
Brown, Light Bright colours like; Bright yellow, orange etc.
Colour to go-for
Some best colour for dark skin guys to go for are-
Maroon, beige, blue, white, olive green, pink etc.
Again I wanted to clear out that you can explore, you can go for other different colours too and try which suits well on you.
Colour combinations
The colour I described above choose your colours from them and try to make a ln outfit combo with these colour.
Just keep in your mind if your upper wear in dark colour then wear light colour pant and vice-versa of your pant is in dark colour then wear light colour upper wear like; shirt.
While layering, if your overwear is in dark colour then go for light colour innerwear and vice-versa if your overwear is in light colour then wear dark colour innerwear.
I would suggest you should take a look on these two articles, perfect outfit combinations for dark skin tone guys –
Beige colour outfit combo ideas. 
Maroon colour outfit combo ideas. 
Pattern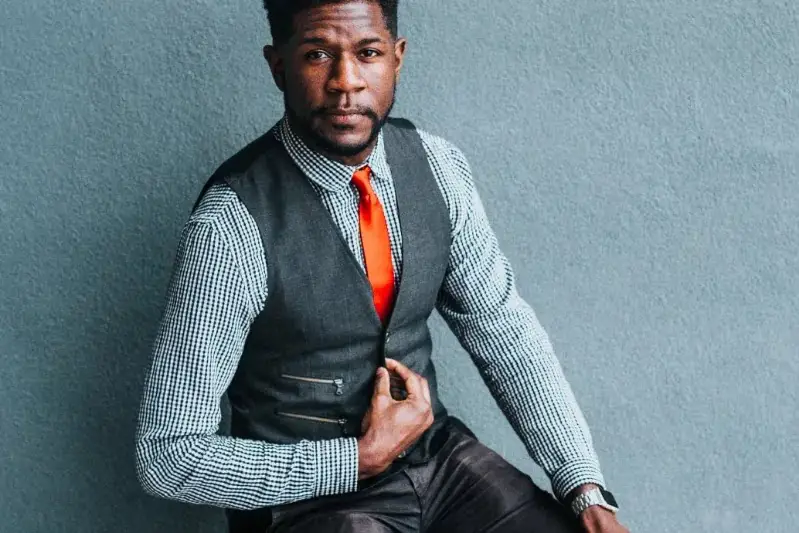 Prefer to wear plain (no pattern outfit stuff) but you can also go for check, stripe and floral pattern too.
Just keep in your mind if your upper wear has patterns then wear plain (no pattern) pant and vice-versa.
While layering, if your over wear has a pattern then go for plain innerwear and vice-versa.
Conclusion-
These were some tips that can help a dark skin tone guy to enhance his appearance and can look good.
The tips I provided here are the best for dark skin guys but it doesn't mean that you can not try other things which are not in this article you are free to explore your style and you should.
Just make sure you don't overdo it.