Here are Outfit suggestions for the guys of college, what they should wear in their college's freshers party for looking most stylish between other boys.
Foreword (You can skip it by scrolling down) –
Your college freshers party date is just announced!! And now when you know that fresher's party is going to be held in your college or university and everyone is preparing for giving their best in that party, you will be feeling exciting, too for it.
You wanted to showcase your style game and wanted to leave an unforgettable impression on your classmates, juniors and/or seniors (if you are new in your college).
For leaving a superior and unforgettable impression at your college's freshers party the first and most important thing that you should never ignore is your attire.
Your outfit is the very first thing that shows your character, class and style level. So try to keep your outfit on top in this upcoming freshers party of your college.
For doing so just stop more scrolling for what to wear in a fresher's party or outfit ideas for freshers party you are just on the right article.
Watch video on similar topic;
Info (important) –
I'm not going to show those outfits that you can't afford or carry perfectly and leave you dissatisfied, nope!! Here your search is going to end.
Because I'm going to show you some stylish, realistic, your type of outfits that you can carry flawlessly in the upcoming freshers' party at your college.
I have distributed this post in three different outfit-types groups, formal, traditional and casual. So that it will easy for you to find your suitable style outfit, you can choose one perfect outfit for your fresher's party According to your style, class and character.
And yes, I'll give you some tips for every outfit to style them perfectly, too.
So let's just begin-
All image source – instagram
Formals
Suits with sneakers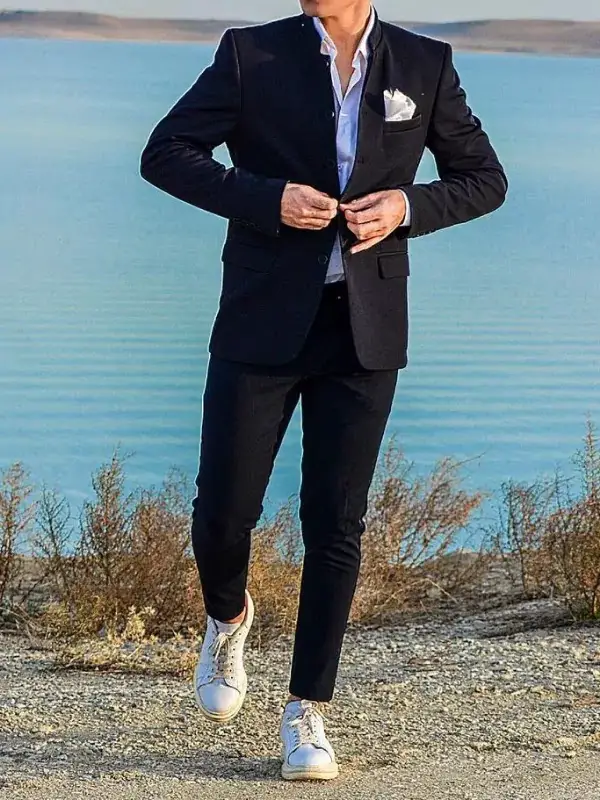 I have added this outfit in the formal outfit section but it is a casually formal or semi-formal outfit.
It is a perfect outfit that you can carry, if you have a suit in your wardrobe then you can pair it with your sneakers and can make a stylish looking outfit for your fresher's party.
Just make sure your, your suit should fit your body properly.
You can go for t-shirts, shirts or turtleneck as innerwear.
Your sneaker should be clean and that's it you are ready to go.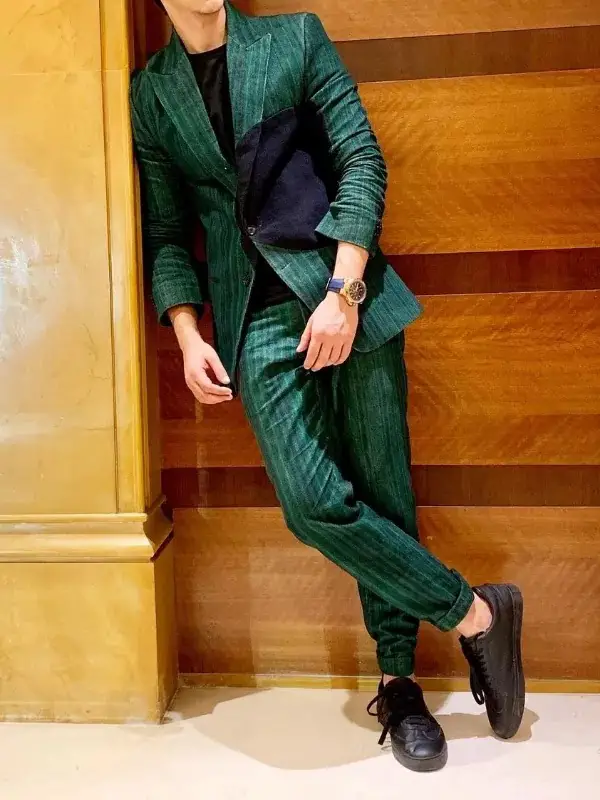 Suits with tie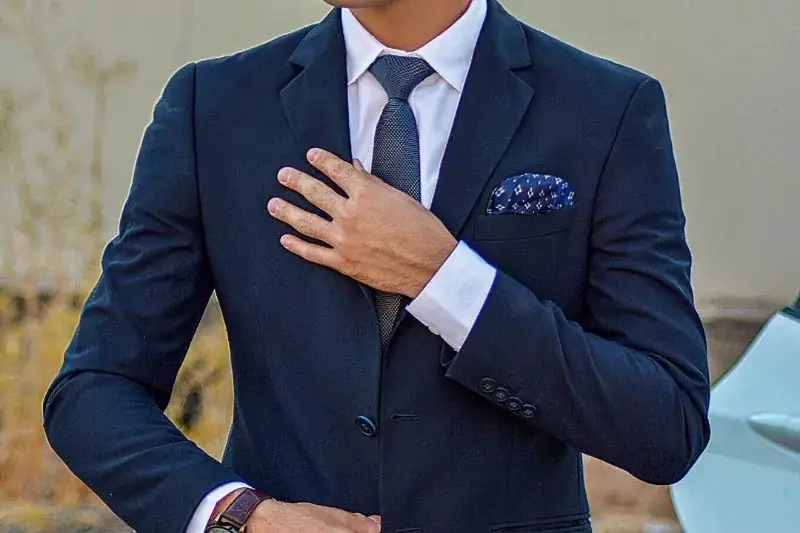 It is complete formal wear for your fresher's party event if you are male that love to wear formal outfits then you can go for this outfit.
Carry your outfit as an ideal formal outfit-
Your suit should perfect fit.
Add accessories (tie, watch and pocket square) that suit the colour of your suit.
Go for boots or dressy slip-on.
Blazer with trousers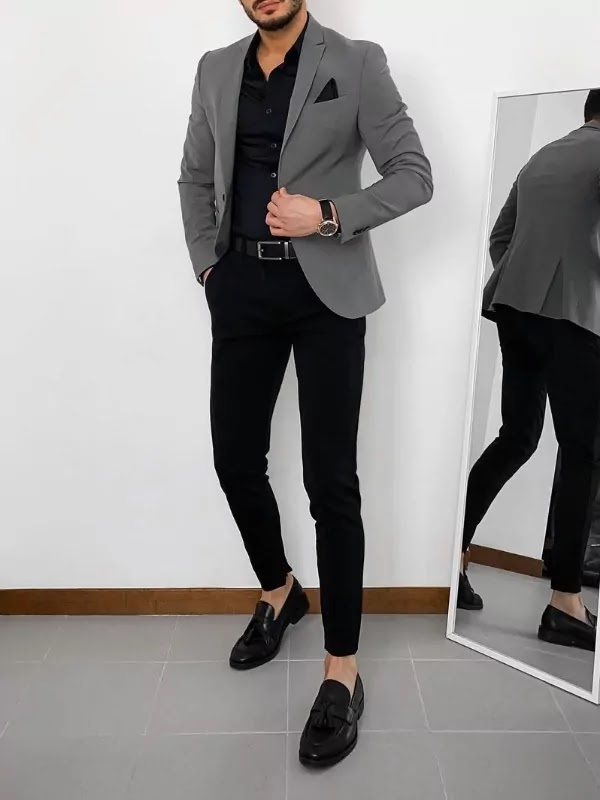 If you don't have a formal suit and you still wanted to carry formal wear then you can use your blazer as formal wear.
Pair-up your blazer with dressy shoes or slip-on.
Try to keep your trouser fit according to your body.
Go for ankle-length trouser pants.
Trousers with vests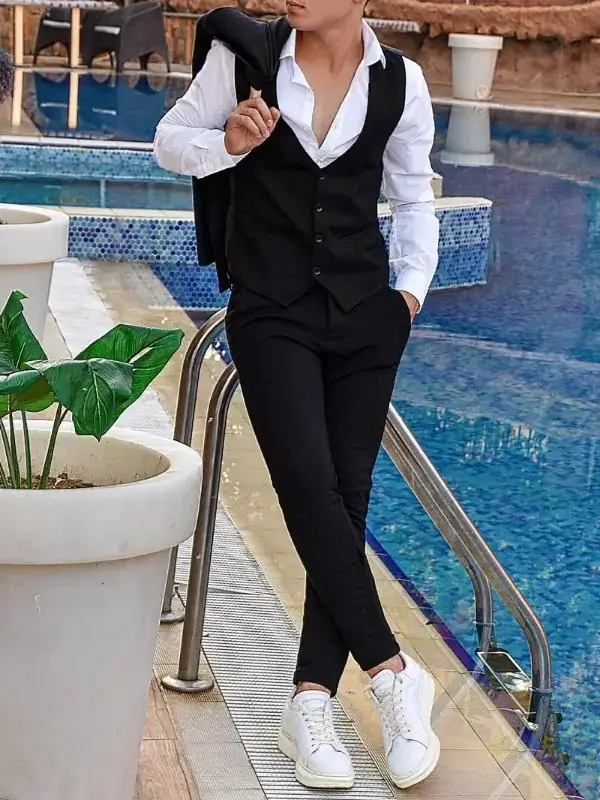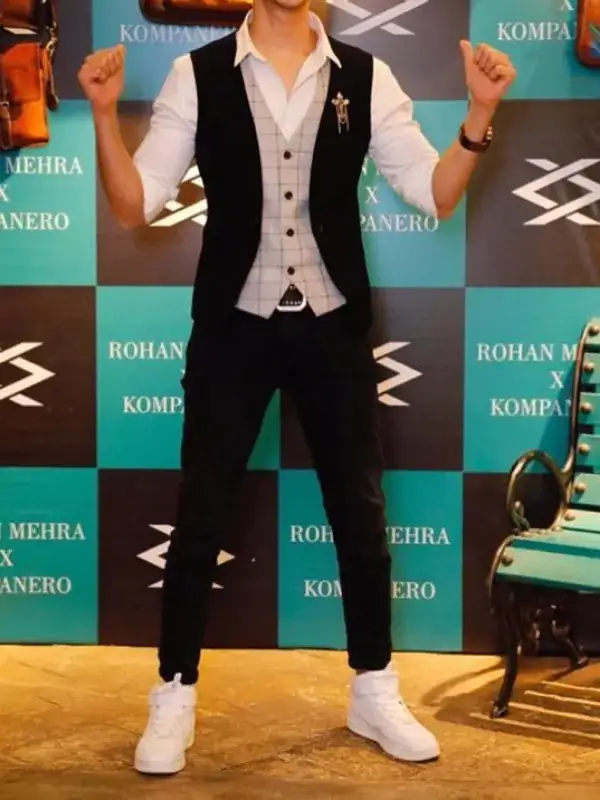 So the outfits described above were for winter season's fresher's party but what if your party is in mild cold season or fall season then this outfit is perfect for you.
Just leave the jacket at the home of your 3 piece suit and just pair it with sneakers. Means pair up your trousers and shirts with your vests and a sneaker a perfect, unique and stylish outfit.
Trousers, shirts with suspenders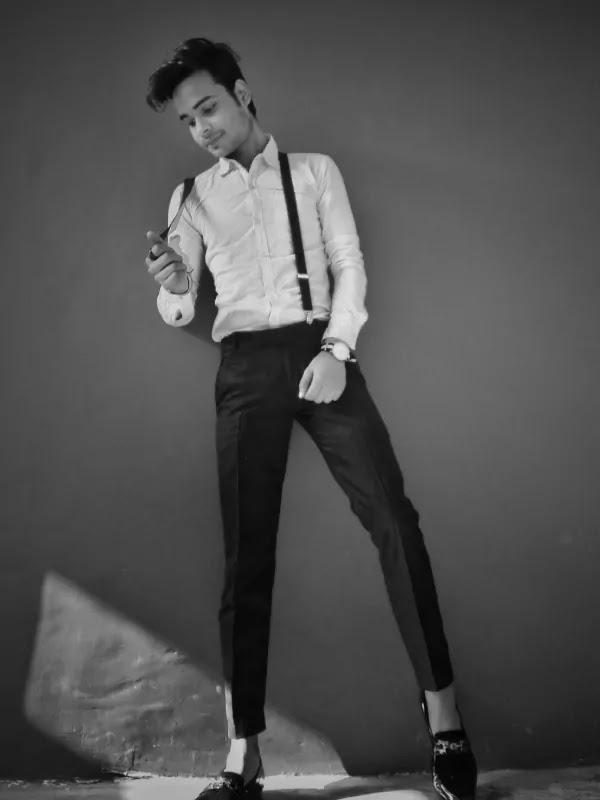 What if your freshers Party is in summers season and you still wanted to wear a formal outfit in that party, you can't wear a blazer or suit in summers season in this situation that is the outfit which you should go for.
The last outfit in the formals section, pair up your trousers and shirt with suspenders.
Formally wear your shirts and trousers.
Your shirt and trousers should perfect fit.
You can add suspenders to your outfit for making your outfit's a bit more classy and unique.
Traditional s
If you are a decent type of guy and you wanted to show that character with your outfit then you should go for a traditional or ethnic wear outfit in your freshers Party.
Kurta-pajama
And when it is about the traditional dress for men's then the first and last best option is kurta pyjama.
You should Go for kurta pyjama at your college party and you can rock that party with this one.
If it is a winter season fresher's party then you can pair your kurta pajama with a full-sleeves Nehru jacket.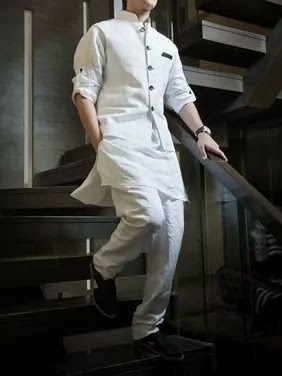 If it is a fall season fresher's party then you can pair your kurta pajama with a no-sleeves Nehru jacket.
If it is a summer season fresher's party then you can wear your kurta pyjama solely.
Casual
Black jeans, white t-shirts and different jacket-
Another cool outfit if you are a casual wear lover man and if it is the winter season in which your fresher party is going to be held then go for this outfit.
Pair A black jeans, white tee with any of your cool jacket which is in your wardrobe-, like;
With Denim jacket
With a leather jacket
With bomber jacket
With other jackets
Sweaters, shirts and pants
The second outfit as a casual wear outfit, if you are a guy who loves wearing a simple outfit but still wanted to be creative then go for this outfit.
Pair your pants (jeans or trousers) with shirts and sweaters.
Wear it perfectly as seen in the upper image.
Look your best with this outfit at your upcoming freshers' party.
Blazer, a t-shirt with jeans
Casual wear lover? and wanted to look Distinctive from others then it is another cool option you can go for.
If you have a cool blazer in your wardrobe then pair that blazer with simple jeans and sneakers.
Shirts, t-shirts and jeans
And what if your fresher party is in a month in which there is mild cold and you are casual wear lover, then go for this outfit.
A shirt, t-shirt and jeans with a cool sneaker.
Short-sleeves shirt and jeans
The last outfit ideas for your fresher party short sleeves shirt and jeans combination.
Perfect outfit if your college has organised freshers party in the summer season.
Here is an article that can help you to style that outfit
–
Conclusion
So, these were some cool outfit ideas for boys to wear in freshers party of their school or college.
I have divided that article into three different types of menswear you can opt for. on which you find suitable.
I provided outfits here according to the season, like; winter, summers and fall so that it will be easy for you to find the perfect outfit for your fresher party according to season.