Some days to go for the farewell party of your school or college and you are searching on random sites for getting an idea about what to wear in this farewell party, something like that? Not further, because you have got an amazing article, fortunately.
This is that one article that you have been looking for, this article will suggest some unique outfits that you can style in your farewell party.
When your college have any uniform dressing code or your school have a uniform dress( almost all school have their uniform dress). Rarely, we get the opportunity of showing that we have some style and dressing sense.
See, every guy wanted to leave the best impression in their college, especially when it might be the last impression, so why would you get behind anyone else.
Farewell parties are the time of showing that charming side of yours, many people wanted to make their last impression unforgettable, some boys dress well because they are going to meet their crush for the last time, maybe she gets impressed by him, and some are for any other reasons.
Watch video on similar topic :
One of those reasons that's why you are searching for a unique outfit to wear in the farewell of your college,
So, without wasting more 'O' clocks let see what are those outfits –
Hoodies and jeans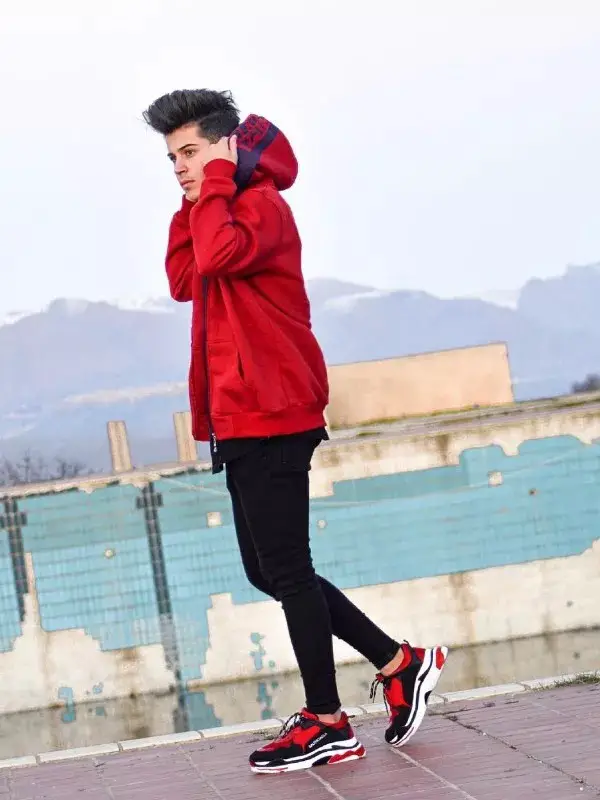 A boy wearing Hoodies and jeans.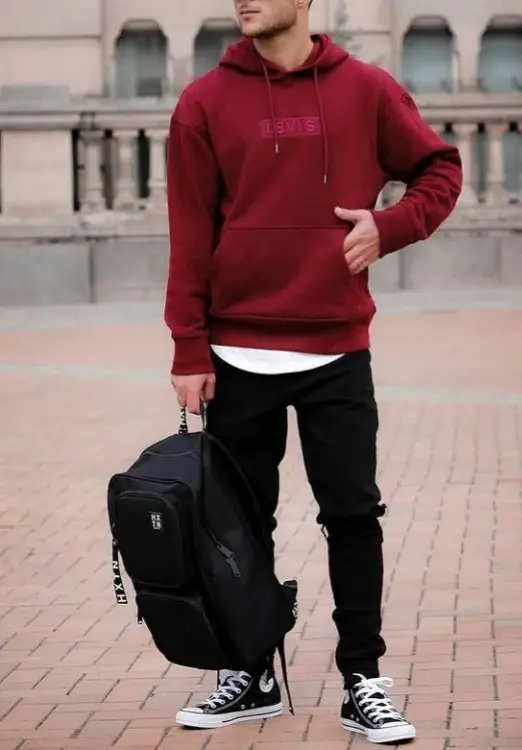 The first outfit is hoodies and jeans, if your party is going to be held in the winter season then it is one of the best outfits to style in your college/school farewell party.
Just you have to follow the proper way of wearing that hoodie and jams outfit, like;
Try to match your sneaker color to your hoodie color.
Your hoodie should fit your body if it is an oversized type hoodie rather it should not lose.
Try to wear opposite and contrasting color jeans with, black can go with almost all.
Sweater and jeans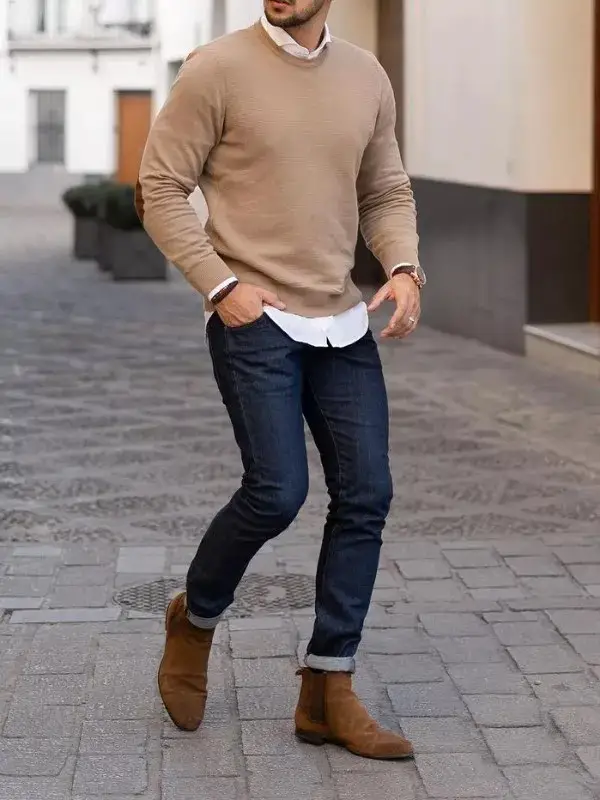 A man in a sweater and jeans.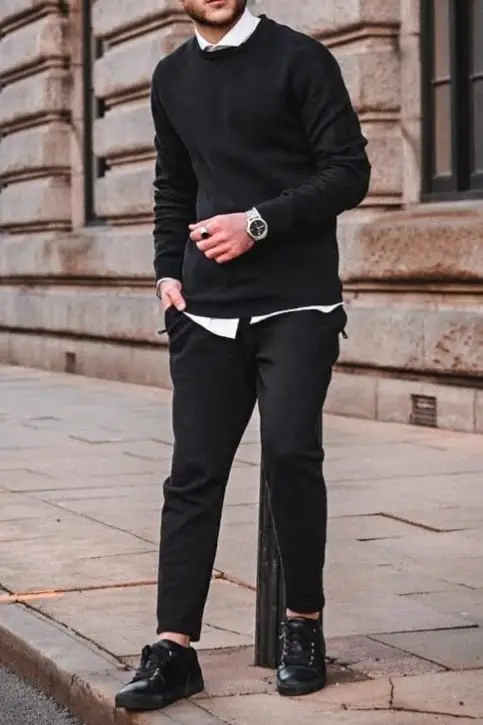 The second outfit is also for the winter/fall season's farewell party. If you are someone who loves to wear simple outfits then it could be your type of outfit to wear at farewell parties. I know a farewell party means some cool and casual type outfit but it is ordinary, you should go beyond this by being extraordinary.
Just try to wear your sweater and jeans outfit properly, something like shown in the above picture.
Shirt, trousers, and vests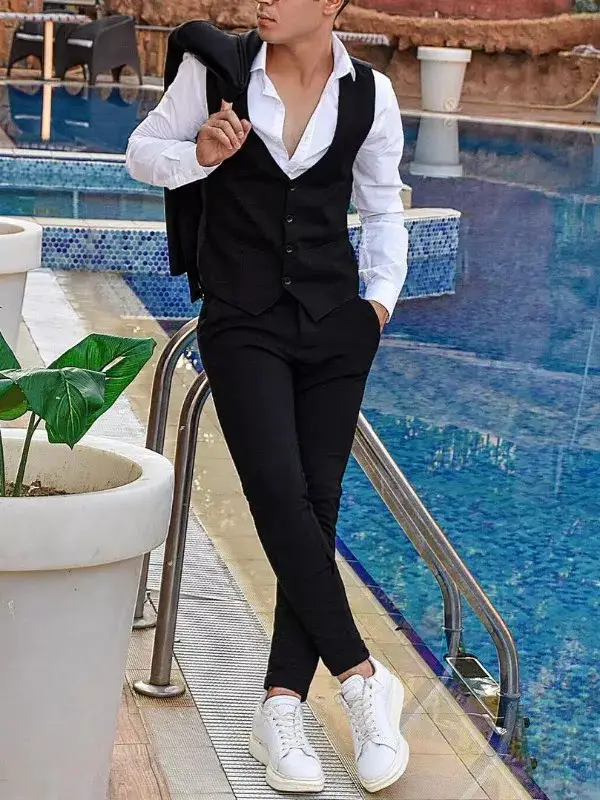 A boy in vests and trousers.
Wearing a suit in a casual style is now a new type of style or trend, especially in young ag guys. You can go for a 3 piece suit and pair it with stylish sneakers to make it look a bit casual.
or, you can simply pair up your vests with your shirt and pants, another cool look for parties.
Suit with sneakers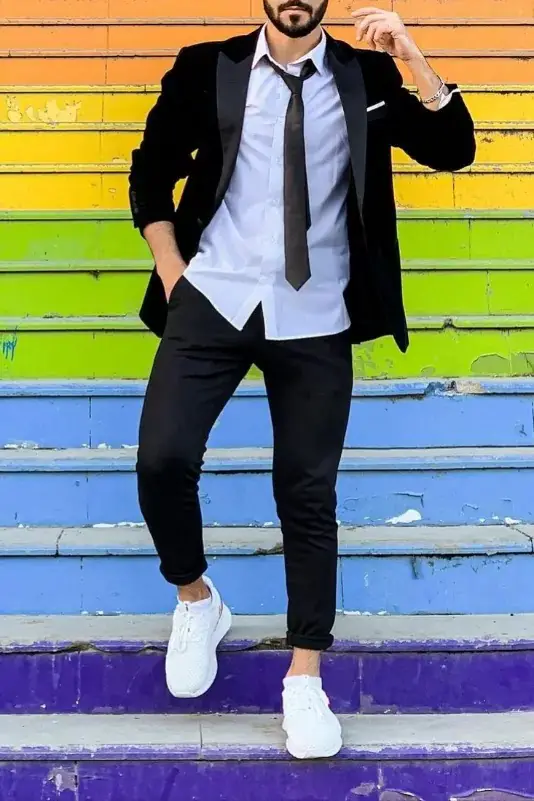 Jacket and jeans
Pair up your jacket with jeans to rock in your college's farewell party.
You can style different types of jackets with your jeans (like; denim, leather, bomber etc.). Also, you can wear different types of innerwear with it (like; shirts, turtle-neck, t-shirts, etc.)
Get an idea by seeing the below pictures.
Denim jacket, shirts with jeans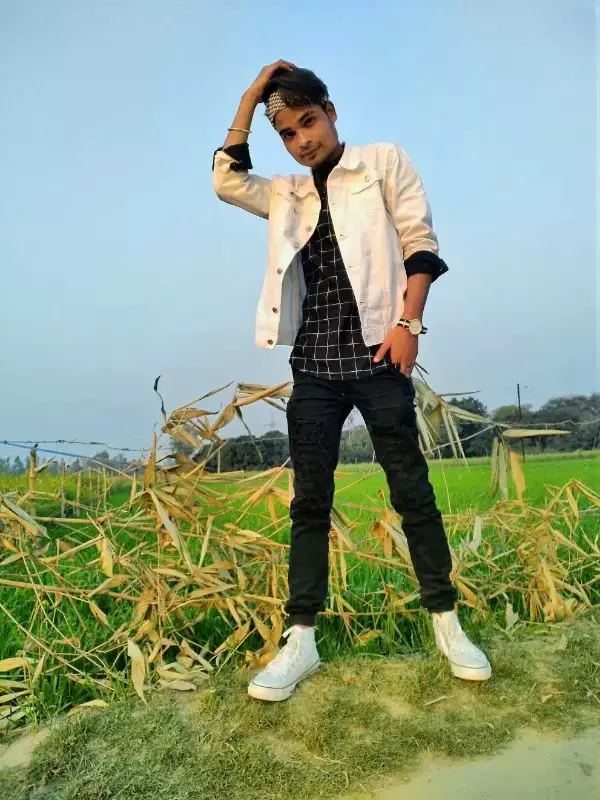 Boy wearing denim jackets and jeans.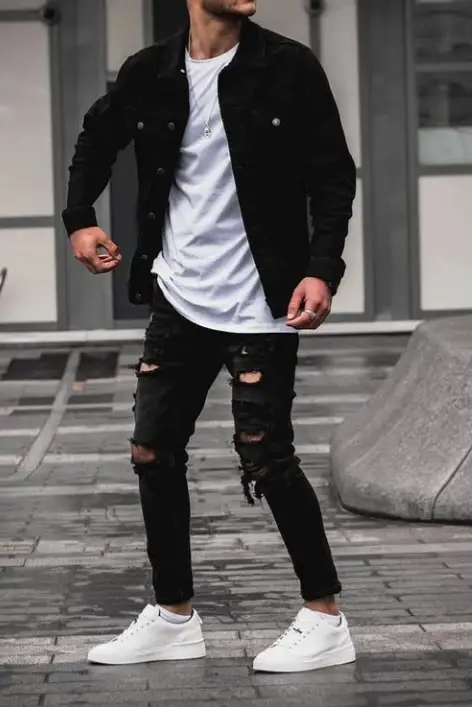 Leather jacket, turtleneck, and jeans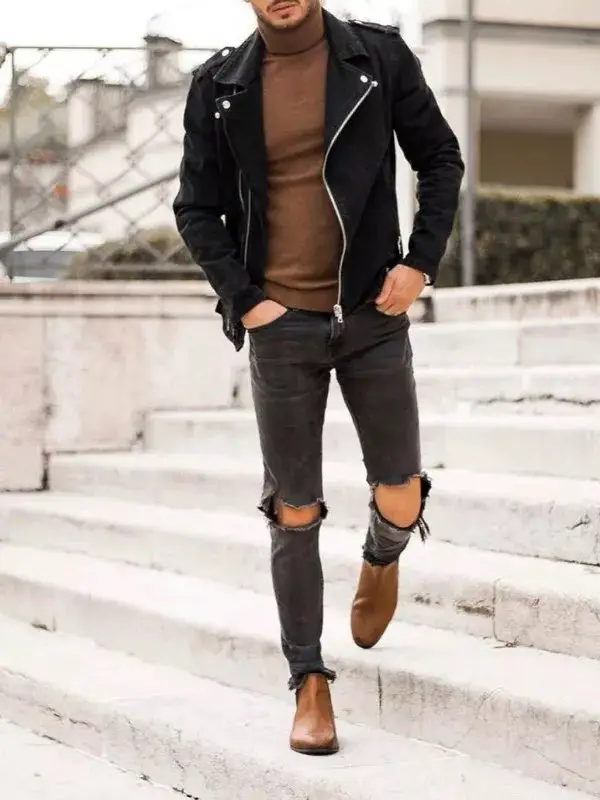 Men in leather jackets, high-neck, and jeans
Leather jacket, t-shirts, and jacket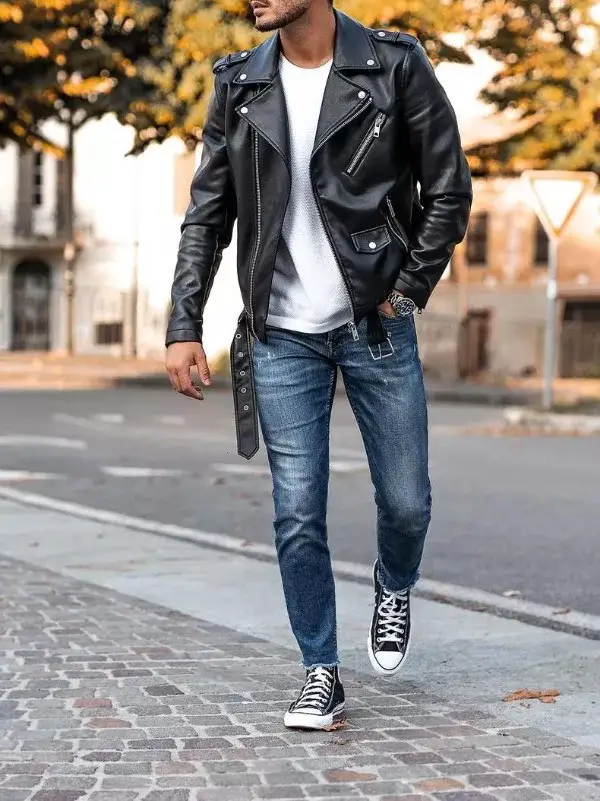 Men in leather jackets and jeans.
Blazer with jeans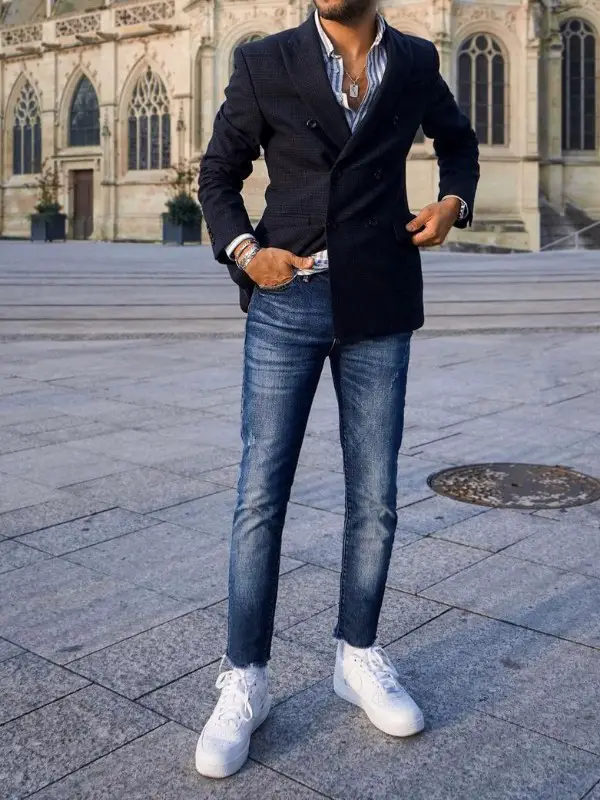 Blazer with jeans and sneakers outfit, men.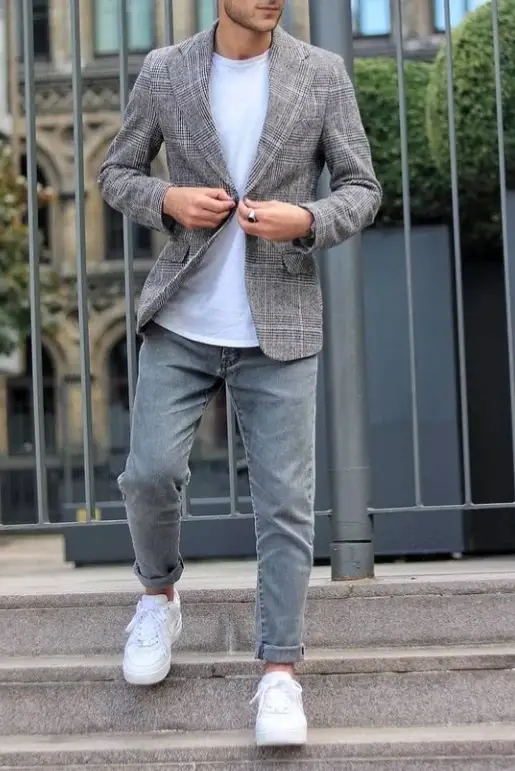 Shirt & pants
These were some outfits for winter or fall season in which almost farewell parties held.
But what if your party is going to be held in the summer season? here are some outfit for summers farewell parties –
Simple shirts & pants
Yes!! I'm saying to wear just simple shirts and pants for a summer's farewell party. I know you guys were thinking what is so unique and extraordinary in this outfit, almost everyone is going to wear that.
You are right everyone is going to wear a shirt and pants but rarely anyone going to wear it stylishly and properly.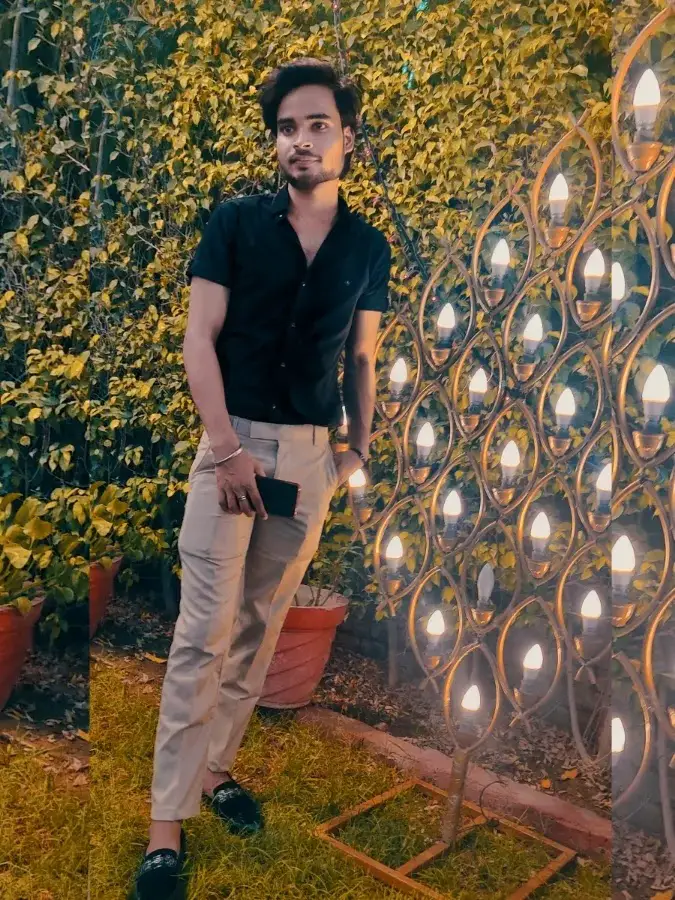 Formally wear shirt pants match it with party-wear slip-on or white sneakers.
You should tuck-in it in the proper way, with a belt or without a belt.
Shirts perfect fit and pants ankle length and fit.
And, if you wanted to make your normal shirts and pants more elegant and unique then add extra accessories which are stylish and help you to stand out in that party like;
Pair up your shirt & trousers with suspenders
Style a suspender with your shirt and trousers outfit, it will make you look more elegant and distinctive. Your suspender will catch other guy's attention towards you.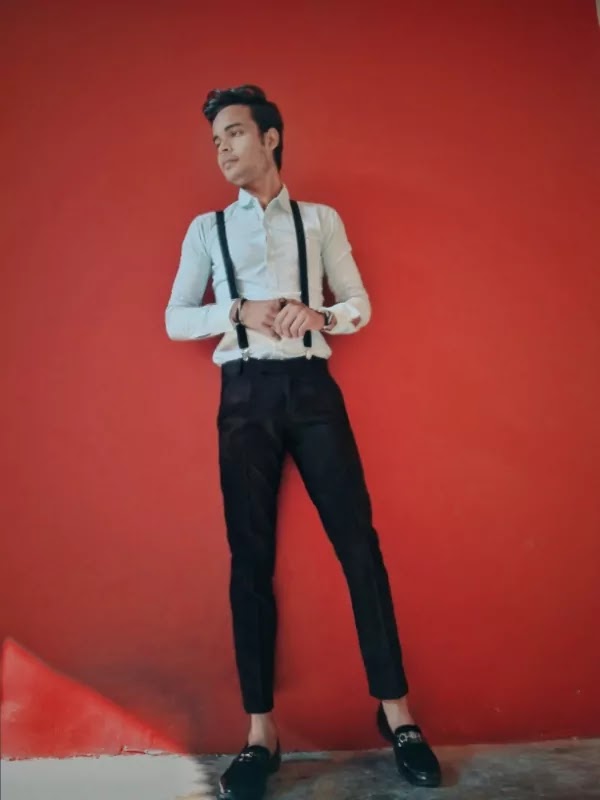 Ethnic traditional outfit for fare well party
You can opt for traditional wear too. Because in school or college some of us try hard to maintain that sacramental character. If you are someone who wanted to show up your class with a sacramental image then go for traditional wear.
In traditional wear the first thing which is best for boys to wear is kurta-pajama the endless trendy stylish wear. You can wear it in various ways, Here are some –
Kurta-pajama outfits
Kurta – pajama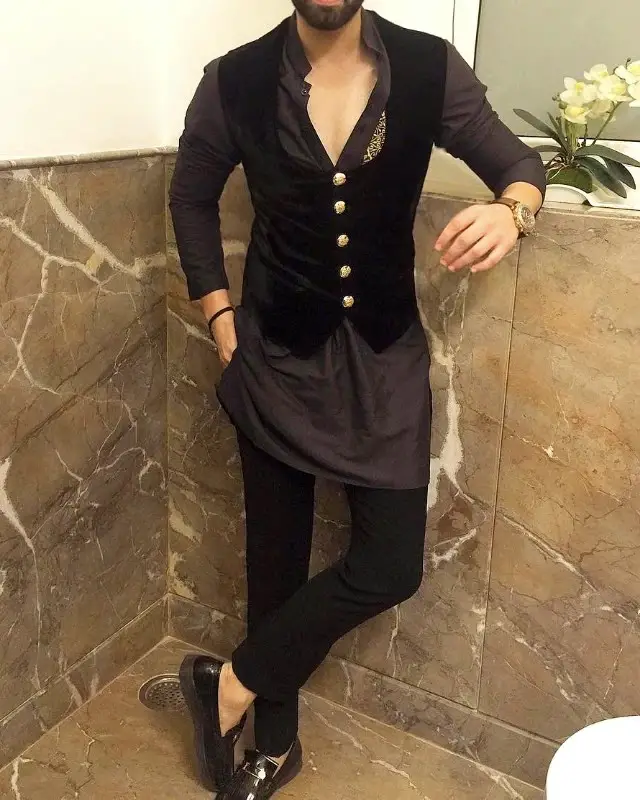 For winter/fall kurta-pajama with nehru jacket is best for your farewell party.
sleeveless Nehru jecket for fall & full-sleeves Nehru jacket for fall season.
Pair it with your loafers/slip on.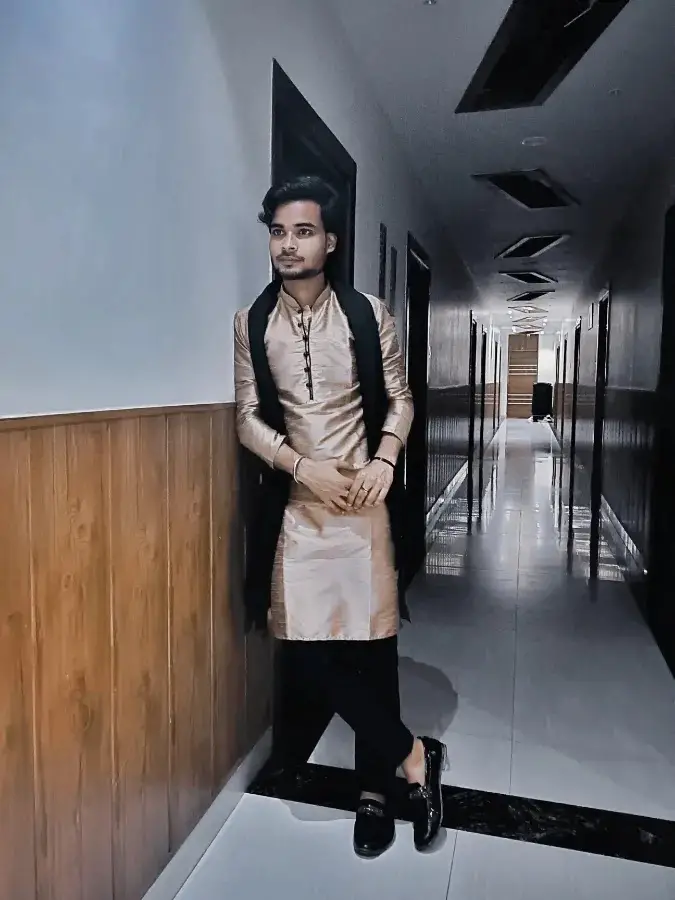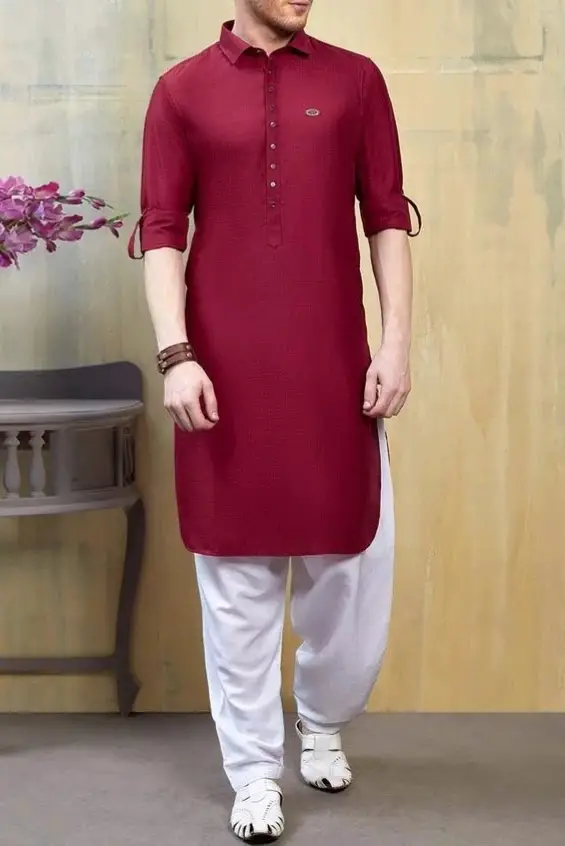 For summers you can go for kurta-pajama solely. You can pair your kurta with different pants (like; jeans, chinos) for making it a bit distinctive.
Thank you, for giving your precious time for reading the article