Hey guys, how you doing? Hope you all doing well. So, I am back again with a solution to your other problem.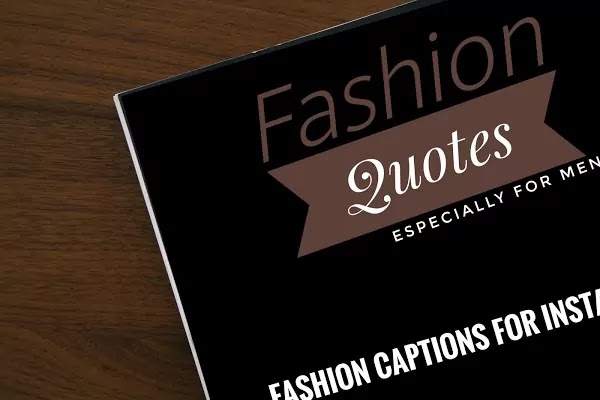 Let us introduce you all to the problem first, guys we all are now a puppet of social media we can't live without it and we loved posting different posts and pics of ours in our social media account. Is this the problem nope, this is not the problem.
Problem is, imagine you clicked a cool photo of yours with a good hairstyle and wanted to post it on your insta the first thing that comes up in our mind that how we get a perfect caption for our pic, like; you are going to post a pic of yours with good hairstyle then you needed a caption that is related to the hairstyle.
For this a quote is first preference for anyone and then somebody wants some funny caption and blah – blah.
So basically this is the problem and nowhere is your solution, I am going to introduce you all some best men's captions you can post it with your pic on social media. Let's get started –
1)
FORGET THE RULE WEAR IT IN THE WAY YOU LIKE AND MAKE YOUR OWN RULE…. -Sangyanu
I'LL STOP WEARING BLACK WHEN THEY MAKE DARKER COLOR.
YOU FIND YOUR HAIR MOST FASCINATING WHEN YOU ARE IN A SALON FOR HAIRCUTS. – Sangyanu
SIMPLICITY IS THE ULTIMATE SOPHISTICATION.
YOUR WARDROBE WILL UTILITARIAN IF YOU HAVE A BETTER DRESSING SENSE. – Sangyanu
YOU DON'T FIND A STYLE A STYLE FINDS YOU.
A GENTLEMAN DRESS WELL JUST BECAUSE HE KNOW THAT HE IS A GENTLEMAN. – Sangyanu
WEARING A TIE IS FIRST STEP TO BECOME A GENTLEMAN FROM A MAN.
THE SOLELY SECRET FOR BECOMING A GENTLEMAN FROM A MAN IS :

THE ETIQUETTE!! – Sangyanu
THE VERY FIRST STEP OF BEING STYLISH, IS BREAKING THE BOUNDARIES. – Sangyanu
IF YOU KNOW THAT YOU ARE LOOKING GOOD IN IT THEN THERE IS NO NEED OF OTHER'S APPROVAL. – Sangyanu
WORK ON YOUR FLAWS, DON'T LET THAT BECOME YOUR WEAKNESS FOR LONG. – Sangyanu
The secret of enhancing your look in every outfit is, always wear a smile with it. – Sangyanu
Hope you guys, loved these fashion quotes or captions. I know they are not just enough for anyone. But you guys do not have to worry stay in touch with us. I will post new quotes everyday on this article.
This page will get updates everyday you never gonna feel lack-age of quotes here. I will post at-least one new caption on this page everyday stay connect with us, hope you guys like it.