Hey guys! Today I am come up with an exciting article, a very essential article for those guys, who are fond of fashion and style. In this article I am gonna introduce you some basic fashion vocabs and their explanation with pics, which you hardly know about but they are important for you guys to know.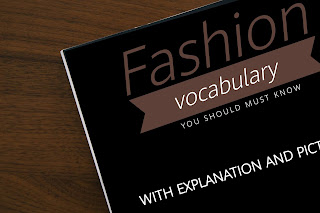 What is fashion vocabulary ?
Fashion vocabulary is bascially are those million of words that are used in fashion world. Vocabulary of fashion means those millions of words which is being used for explaining different elements of fashion world's. Like as; Bespoke is that word and it's explain that 'A made-to-order garments, apparel that is made as per customer's demand' it is an elemnt of fashion world.
So, I hop you would get that what this post is all about.
So, it is time to improve our fashion knowledge by knowing these fashion vocabs or terms or glossaries, let's get started –
1)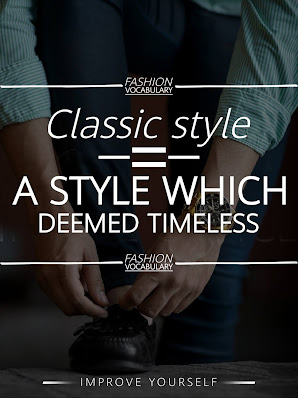 "A style which deemed timeless."
2)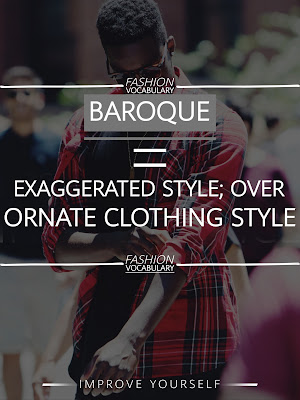 BAROQUE

Exaggerated style; over ornate clothing style
3)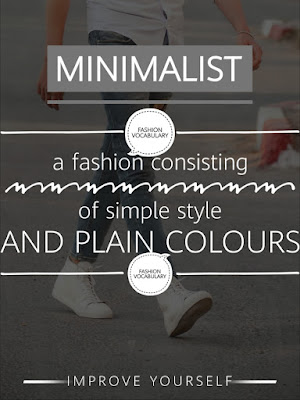 MINIMALIST

"A fashion consisting of simple style and plain colour"
4)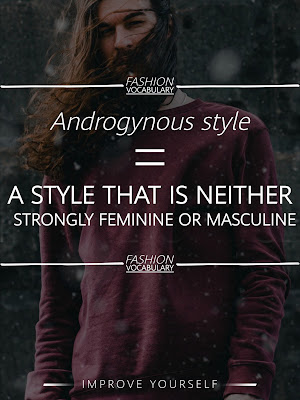 ANDROGYNOUS STYLE

" A style that is neither strongle feminine nor masculine. "
5)
DEADSTOCK

" Clothing that has never been worn, often from previous season "
6)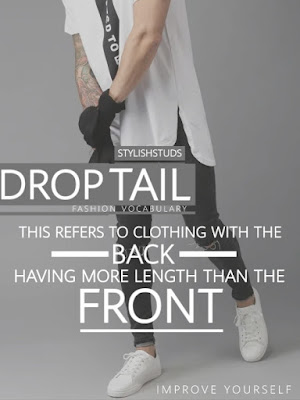 DROPTAIL

" This refers to clothing with the back having more length than front "
7)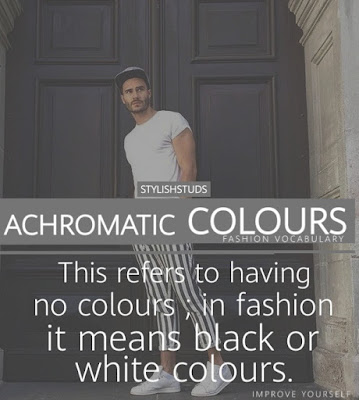 ACHROMATIC COLOURS

" This refers to having no colours ; in fashion it means black or white. "
8)
BESPOKE

" This refers to a made to order garment, made as per customer's demand."
9)
CAPSULE WARDROBE

This is a term used for a collection of a few timeless and essential items of clothing.
10)
APPAREL

Another word for clothes, clothing and garments.
DATED FASHION

Style of clothing which is out of fashion.
VINTAGE

Clothing inspired from a previous era

(20 years or old)
POWER DRESSING

" This refers to a style of dressing that emphasises one's power."
POGONPHILE

'An admirer of beards ; A student of beards'
LOOK BOOK

A book with all the photographs of a model, photographer, style, stylist or images representing the full clothing line of a designer. It is meant as a catalog for marketing to be presented to the buyers.
LONG LINE CLOTHING

Clothing for tall people.
MONOTONE CLOTHING

Clothes of a single color.
PANACHE

Style that represents flamboyance and confidence.
STYLE SURFING

This refers to shifting from clothing style of one subculture to other; sometimes combining and transforming styles
THROWBACK FASHION

Fashion belonging to the past.
SWANK => Elegance by the virtue of neing fashionable.
TONE-ON-TONE => General term of colour combinations with shade of the same colour.
Utilitarian clothing => clothes that serve a practical purpose, usually points to work clothes.
These were some terminologies and their meaning which is related to fashion. If you are a fashion lover guy/girl then these are those common vocab you should must know about.