Teen boys capsule wardobe items
Setting up a wardrobe for teen boys is not an easy work. When we are in teen age we hardly give time for setting our wardrobe. We don to have much idea about it or simply you can say that we do no put an effort for setting our wardrobe maybe it sounds terrible to every teen boys.
But for teengers it matters what you wear and when, because there are some imprtant things happens only in teen age and we have to be ready for it as mentally, physically and outfitly also.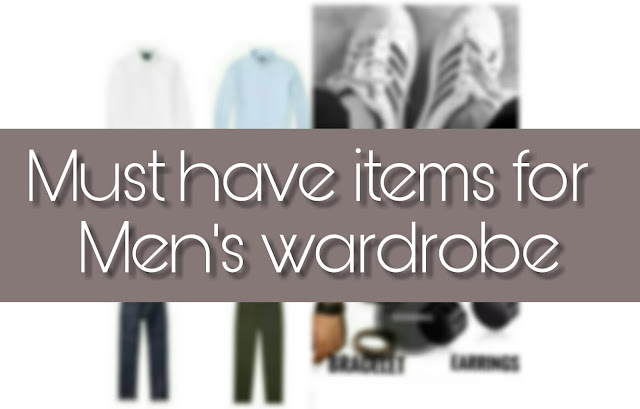 So, We have to accept that in teenage our outfits matters and way of wearing it also matters. But there are a lot of teen cliques who loves to wear stylish outfits and who wanted to explote themselves. But a common problem that every guy should have to face in their teenage that is lack of money. In teenage almost everyone are dependent on parents for money, especially when it comes to buying any dressing materials. We don't have much money to spend on different types of trendy clothes and accessories. Sometimes we don't have much money to spent on our outfits.
So, then what will we do for getting rid of this problem. This post will help you for doing that. This blog post is all about setting up teen boy minimalist wardrobe without spending too much money. So you don't have to spend much money for setting your wardrobe. In this post I'll tell you about some trendless and stylish outfit you should definitely have in your wardrobe if you are teenage boy keeping budget in mind. The collection of outfits will be so minimalist and worth it.
Here are some must have items for your wardrobe by which you can try different looks Which also looks classy.

1.t-shirt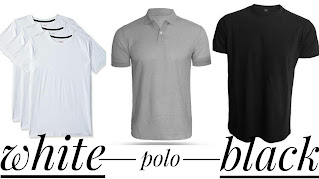 The first item which essential and must should have in your wardrobe is a t-shirt which is always necessary for us.
You can wear it in summers, winters or any season. In winter you can pair it with your jackets. And summers you can go with only a t-shirt or you can pair it with shirt.
You should always have a t-shirt in your wardrobe just go and buy a perfect t-shirt for you.
Here are some tips to buy a perfect t-shirt for you.
Buy a t-shirt for you ,which is perfect in your body don't buy

too loose or too tight

t-shirt. Just buy a

fit

t-shirt.
I recommend you to always buy a

plane

one colour t-shirt. Don't buy a t-shirt which is full of

designs and ads

. In those t-shirts you look like you are a salesman.
First choice should be a

round neck

t-shirts. You can also go with

v-neck

and if you wanted to wear only a t-shirt with pant you can go with a

polo t-shirt

.
For setting a wardrobe without spending too much money I'll recommend you to must go and buy a pair of black and white round neck t-shirt.
2.jeans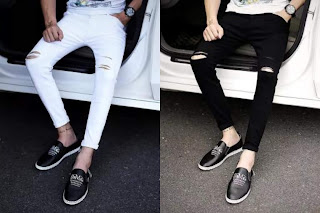 This is the most expensive item of your wardrobe you are going to spend more money, than other items on it. So you have to get some knowledge about which type of jeans you can buy in cheap rate.
Many of us made a mistake that we follow trends and spent money on it but trend is not going to be constant it changes almost every months. So don't buy an expensive jeans just because of it is trending.
Here are some tips for you to buying a perfect jeans.
Just buy a jeans which don't

fade colour

this is the most important thing to know before buying a jeans.
Buy a perfectly fit jeans for you like;it's length should be an

ankle length

. See waist is perfect for your body.
Don't go for that Damage jeans in which your

legs will show

. It looks classy only on celebs. I recommend you to just buy a

simple jeans

but you can also try a damage jeans If you are mature enough to style it.
For setting up your wardrobe a black and white colour jeans you should must buy for you you can pair it with any outfit.
3. A Chinos
Chinos is a type of pants which is classy and stylish nowadays. If anyone wears it in perfect way then it shows that he has a good taste of fashion. Chinos is a type if pant you should wear and explore yourself as a fashionable guy. It can pair up with yohr shirts and tee's which I've described to buy. And you can wear it as a business casual and as a casual wear also.
So, if you can afford then you should must have atleast on piece of chinos in your minimalist wardrobe.
Tips for getting perferable chinos pants for teens capsule wardrobe
A square check design pant would be best for your wardrobe. Go and buy a chinos which should be in two colour. The one should a background colour like;black and the other should be that colour by which the border of square has made like; white.
The length of your pant should not be so long and also shouldn't be so short a perfect length is from your waist to your ankle. So buy a pant in this length for you.
You can also buy a cloth in check square design for your pants and go for a bespoke chinos pants. You can get it in any design and length you want, buy askin the tailor.
If you have skinny leg then do not go for that chinos which will hug your leg properly. Go for lil bit loose chinos.
4. Shirts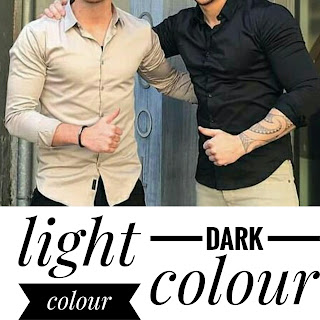 The second essential item you should have in your wardrobe while you are srtting your capsule wardrobe as a teen boy is a shirt. A shirt is preferable for every season for wearing. It will work in summer as well as in hard winter. That's why you should must buy shirt for your wardrobe.
You should must have at least 2 shirts in your wardrobe always.
Here's the tip for buying a perfect shirt
Buy a perfect fit shirt for you.
When buying a shirt always keep in mind that your one shirt should opposite of the other. Means, if one shirt is in pattern then other should plain, if one shirt is exaggerated then other should in one colour.
If you are not finding a shirt which fits you properly, it is common problems for teen boys because in teenage there are a lot of guys are skinny. But don't worry just go and buy a big size shirt just keep in mind that it's shoulder fits you or not. If yes, then buy it. Now give it to your tailor and he will fit that shirt according to your body.
If you don't wanted to spent too much money I must recommend you to just buy 2 shirt for your wardrobe one should be light colour and other one should be dark coloured shirt.
5. A leather jacket
For surviving in winters a jacket is essential in your wardrobe items list. There are different types of design and various types of jackets are available there in menswear. But which one you should buy that will last longer and will cheap to buy and yes, it should be trend less. The one and only answer is a leather jacket it is perfect for a teen guy and it check all boxes that wwe needed in our jackets.
So, the leather jacket should be your first preference as a winter wear.
Tips for buying a perfect leather jacket.
Always go for a perfect fit leather jacket
The hacks for check that the jacket you are buying is fits on your body or not is, wear your jacket and close the chain till your neck and see that if your chest feels tight then it short, if your chest feels too loose then it is bigger in size, if it's hug your chest and still feels comfortable then it is perfect for you.
Do not buy that type of leather jacket which have lot's of chains and design on it. Always buy a simple looking leather jacket.
Buy a mono coloured jacket with some manly colour like; black, grey, maroon and blue.
Do not buy too expensive. There are various types of leather jackets are available in markets. So, do not buy too expensive jacket that will ruin your budget.
Do not buy too cheap. Also keep in mind that too cheap leather jacket will waist your money because it will showup their two colour in few days.
So, always buy a medium budget leather jacket, in Indian rupees ₹2000-3000 will be best for buying a perfect leather jacket.
6. Shoe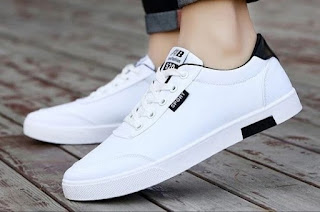 Shoe is always matters in your outfit. And by that way it matters in your wardrobe also. Without a shoe you can't set uo a perfect wardrobe. I'm not saying that go for 3~4 different types of shoes.
You should have at least one pair of shoe in your wardrobe. Which suits on you and your outfit.
Also read>>>some shoe hacks you should know
So here's the..tip
At young age we prefer casual outfits ,so buying a

casual shoe

for your wardrobe is best.
If you are buying a casual shoe I recommend you to go for

sneakers

it is best shoe which suits on every outfit specially for younger guys.
If you wanted to buy only one and best shoe for your wardrobe I must say go for a white sneaker. I think it was in trends past 10-15 years. Even though it looks classy now a days. So go and spent some money in a good white sneakers.
7. Extra items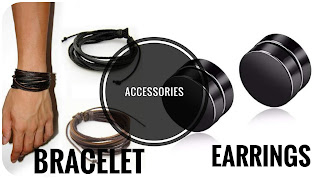 Your wardrobe is almost setup, with different types of outfits which I talked about in this blog .Now here's some extra but must have items for your wardrobe.
A cap
Cap is one of most important item of men's outfit. It is necessary for every season. In winters it saves us from cold and in summers it saves us from sunlight rays. For winters and also for summers there are several types of caps are available to wear as a men or teen boy. But here we are talking about best in rests. We have to choose the minimalist and best design of caps which will work in every season.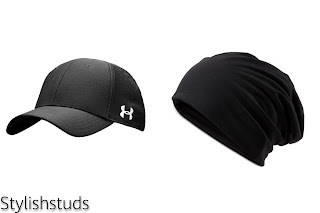 Tips for get a perferable cap for you.
For winters buy a beanie cap. It is most perferable and durable design of cap for winters. It looks stylish and along with that it will protect us from cold too. So, beanie cap should have a place in your wardrobe.
For summers a normal summer cap with long front is best. The long front will protect your face from sunlight and this design will give you a stylish look also.
So, we have decidede to keep 2 caps in our wardrobe one for winters and one for summers. The colours is a problem?? Because I love black that's why I would suggest that buy a long black beanie cap. And for summers cap you can for white or black.
But if you want you try other colours also.
A shade
Now, it's time for some showoff. For shlwing your style off a shades is essential. That's why it should be in your wardrobe. Buy a shade for you, according to your face shape. When we talk about shades I can't suggest a shade like other items because it is something which depends on your face. The shades will auit on you according to your face shape, so if you know which type of shades suits on your face then go and buy it.
THANKYOU,