Are you ready to redefine your fashion game and create captivating outfits? When it comes to making a bold statement with a touch of timeless charm, look no further than the classic red black check shirt.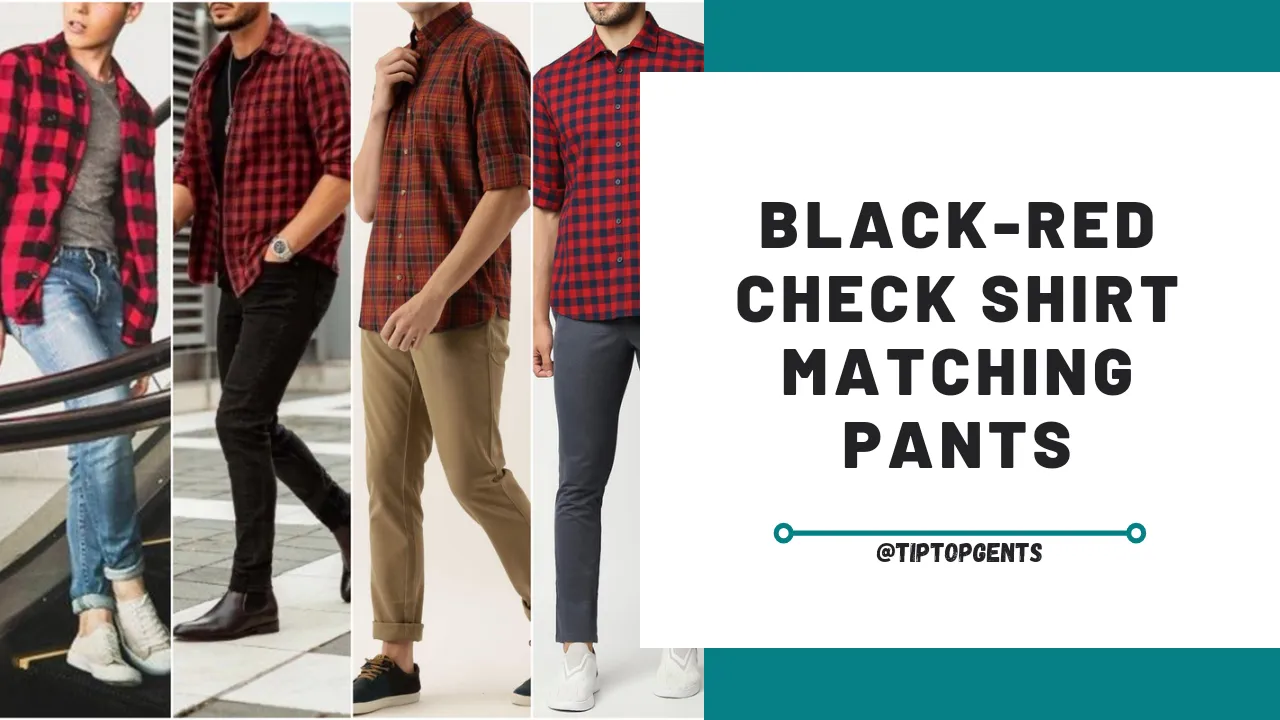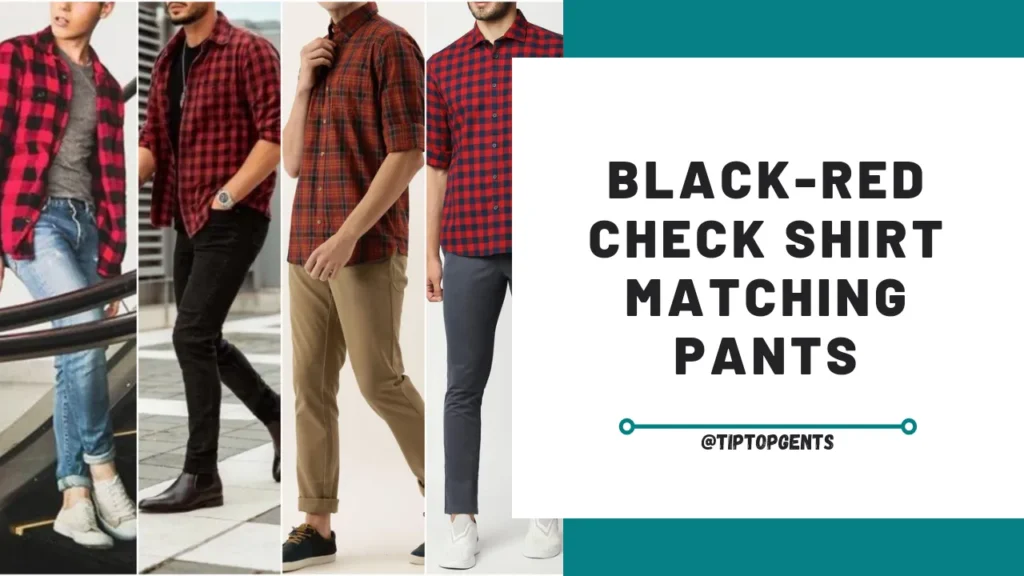 The red black check pattern has long been a symbol of confident style, and it continues to be a favorite among fashion enthusiasts of all ages. Its combination of rich red tones and deep black checks creates a visually striking design that effortlessly draws attention.
But the true magic of this wardrobe piece lies in its versatility – a single red black check shirt can be transformed into numerous looks by pairing it with different pants.
With its bold pattern and vibrant hues, this shirt offers a plethora of options for matching with various types and colors of pants. Whether you're aiming for a casual, smart-casual, or even a formal ensemble, our ultimate guide will help you master the skill of coordinating red black check shirts with the perfect pair of pants.

In this comprehensive guide, we'll delve into the art of matching red black check shirts with pants of various types and colors. We'll explore a range of options, from the classic to the contemporary, and provide you with inspiration to craft outfits that reflect your unique personality and fashion sensibilities.

Let's dive into the possibilities and make the red black check shirt your ultimate style canvas.
1. Classic Monochrome with Black Pants:

Create a sleek and powerful statement by teaming your red black check shirt with black pants. This classic combination exudes confidence and sophistication, making it suitable for formal events, office attire, or upscale evenings. The stark contrast between the red and black adds depth to your look.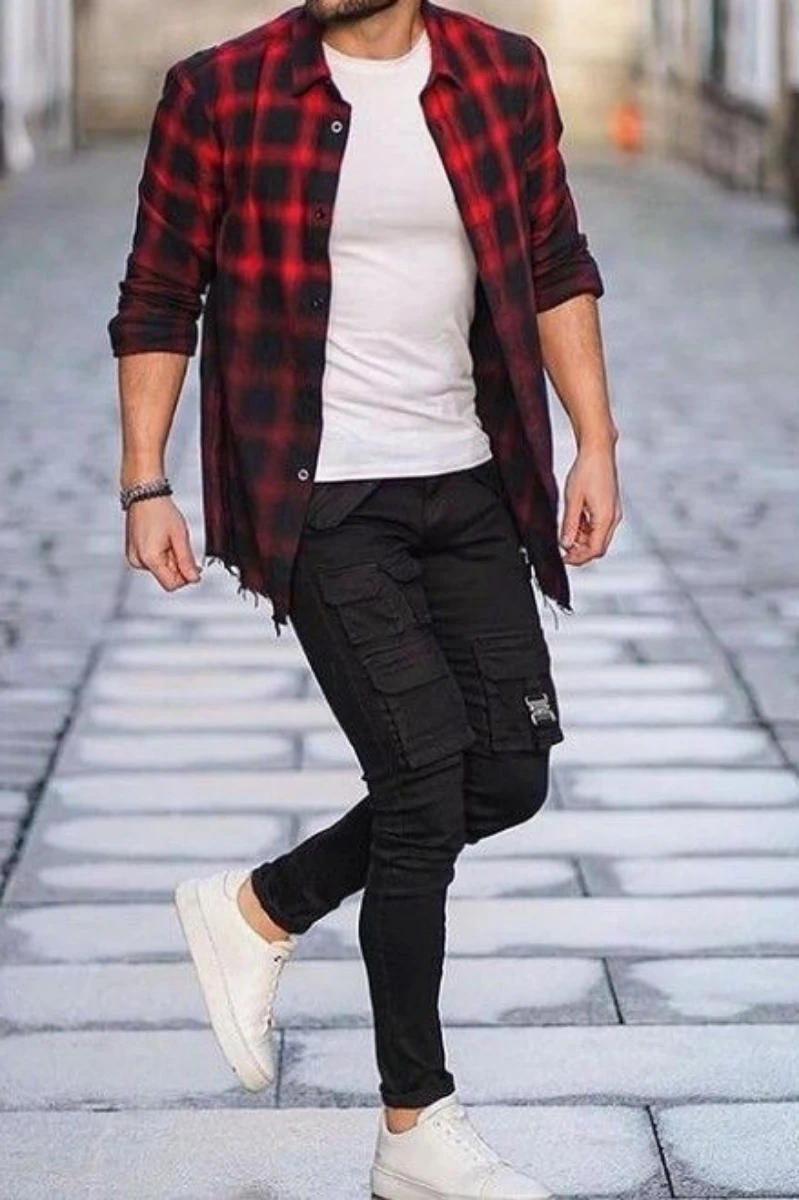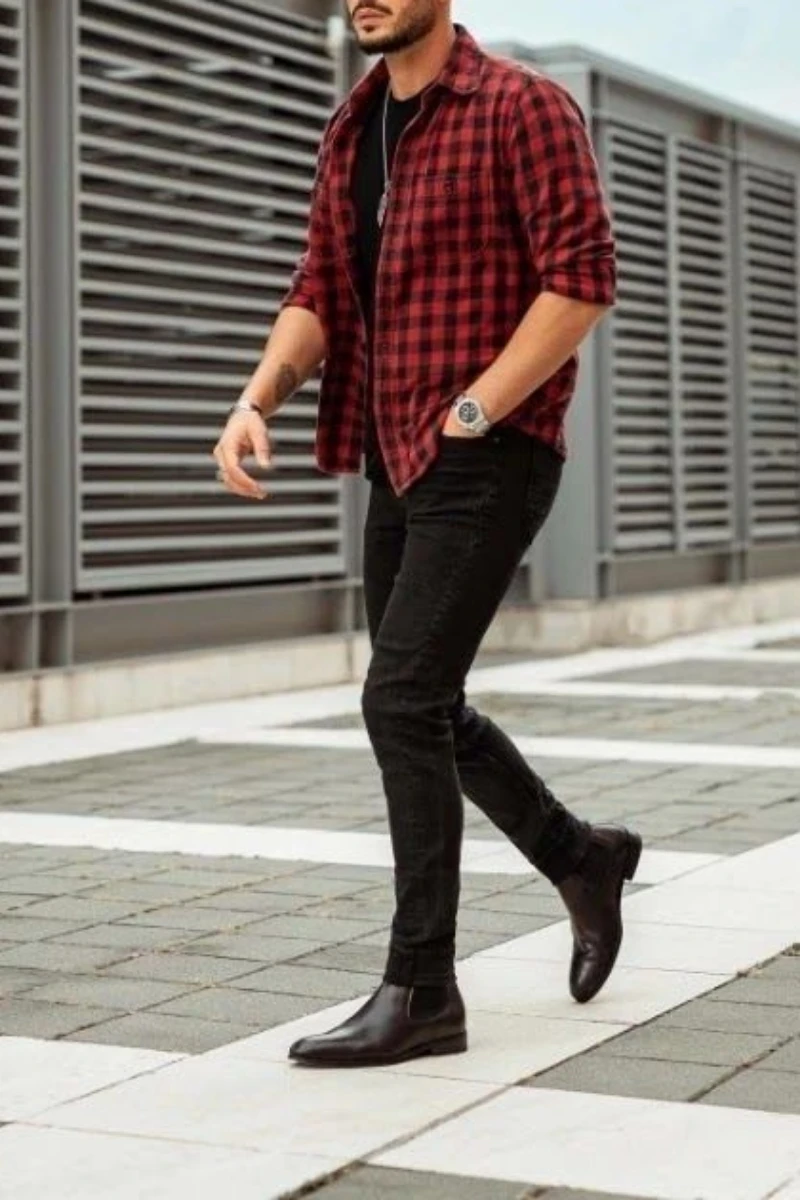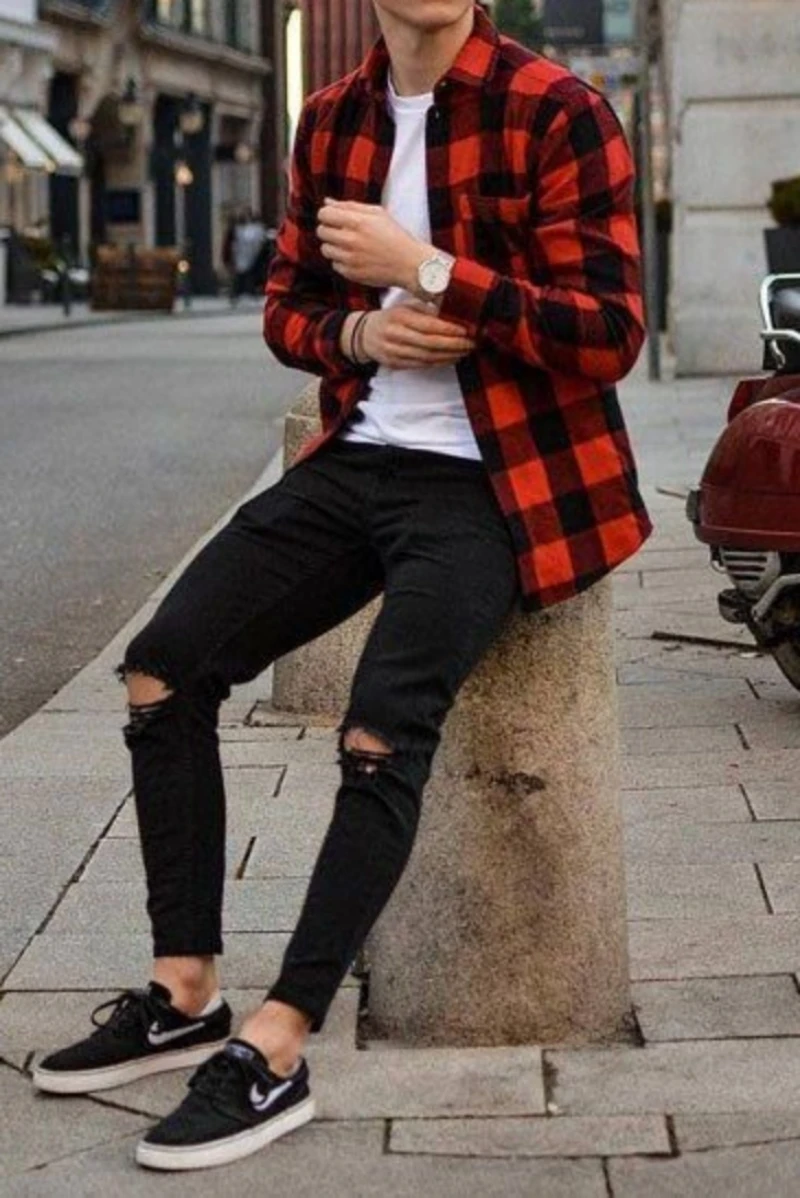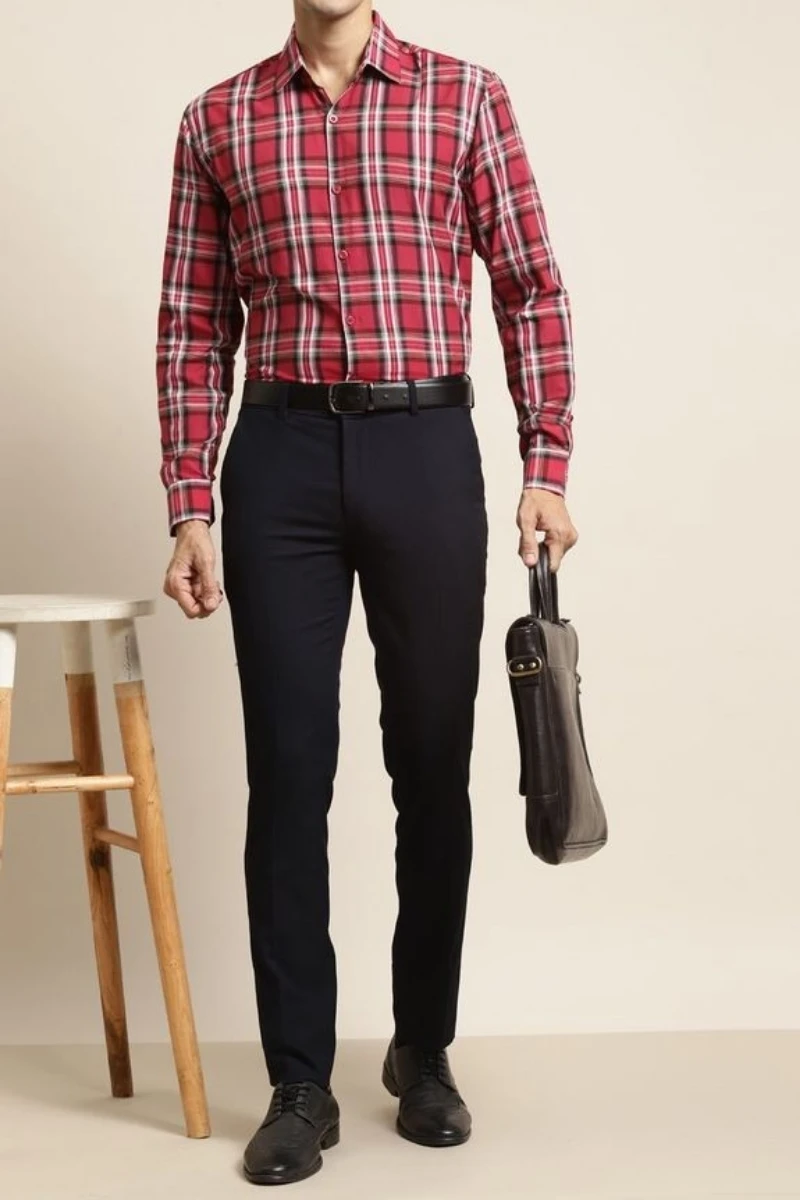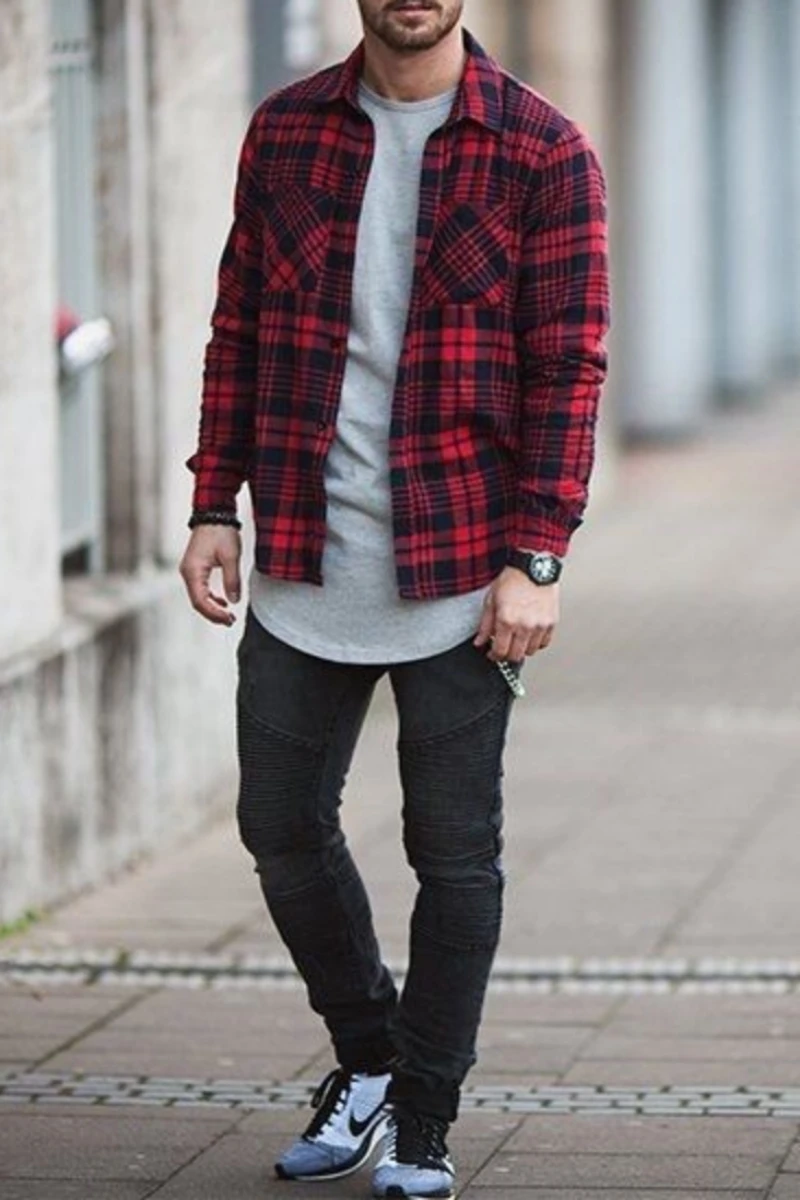 2. Casual Cool with Blue Jeans:

For a relaxed yet stylish outfit, pair your red black check shirt with well-fitted blue jeans. This combination strikes the right balance between casual and trendy, making it perfect for weekend outings, casual meetups, or even a laid-back date night.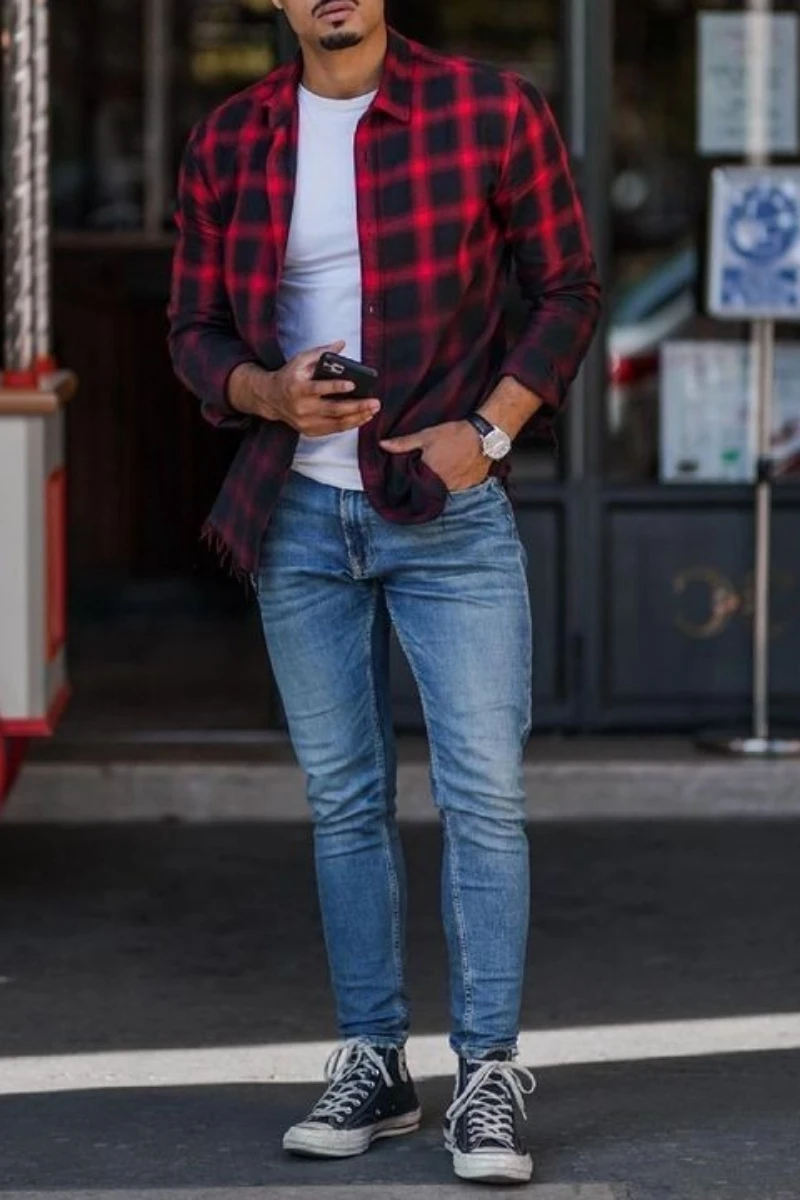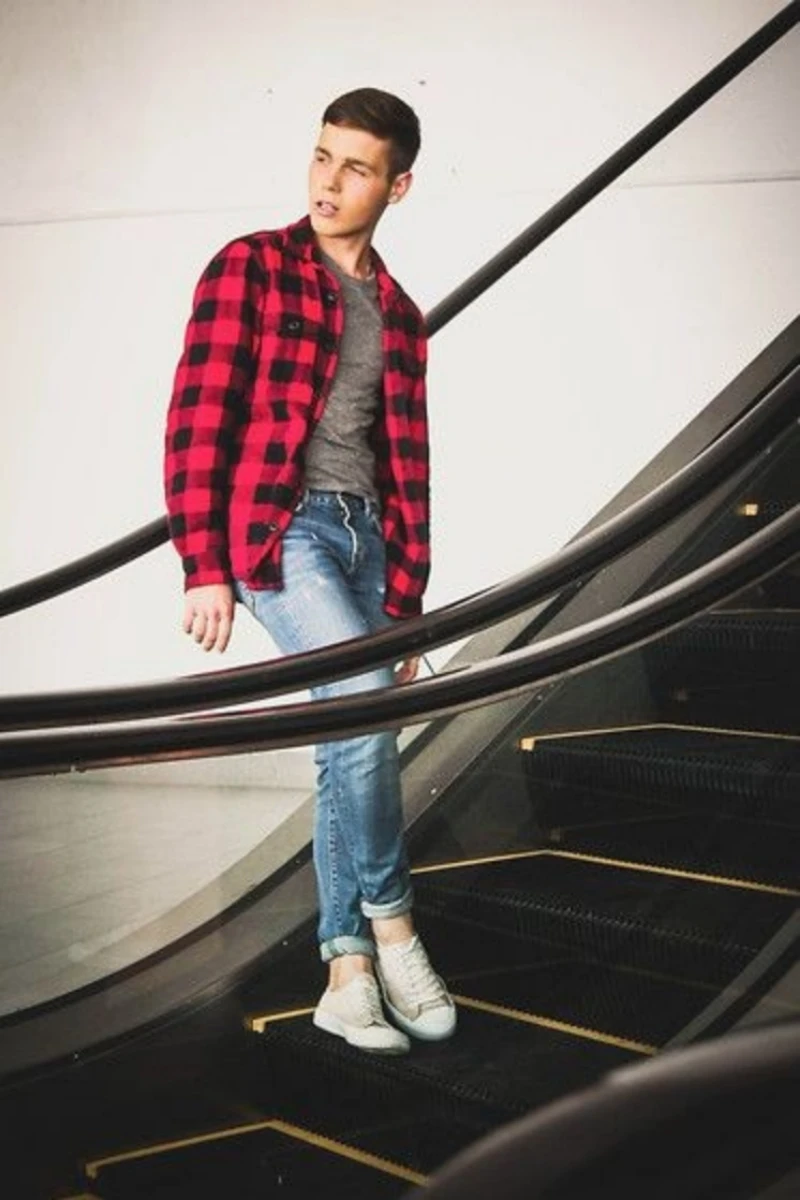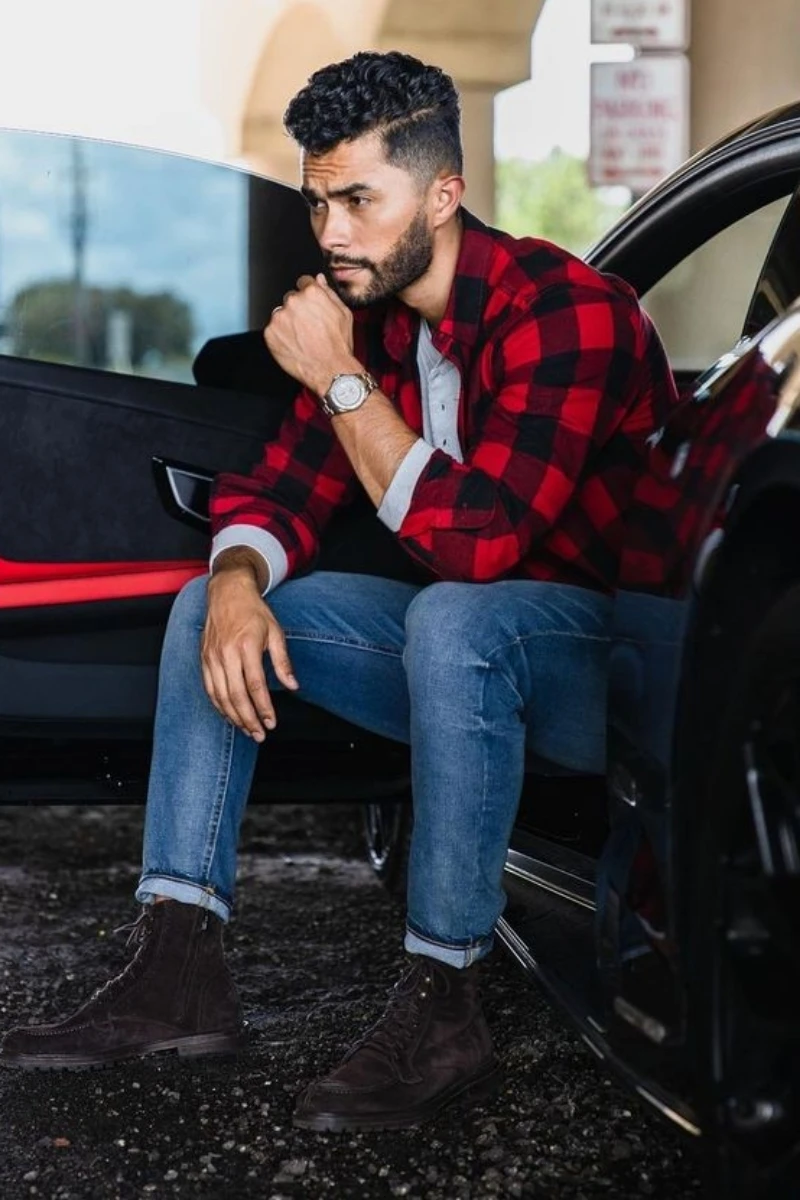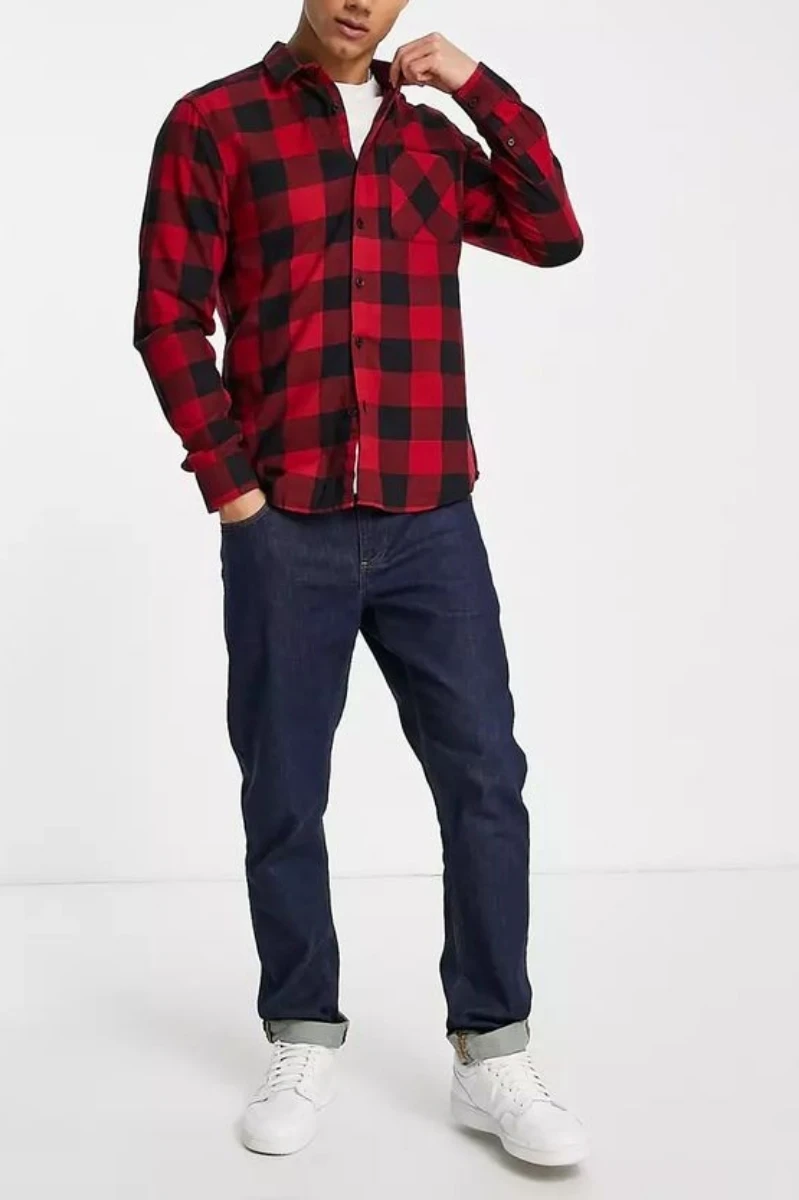 3. Smart-Casual Elegance with Khaki Chinos:

Elevate your style game with khaki chinos paired with your red black check shirt. The earthy tones of khaki complement the red hues, resulting in a smart-casual ensemble that's ideal for a variety of occasions, from semi-formal events to outdoor gatherings.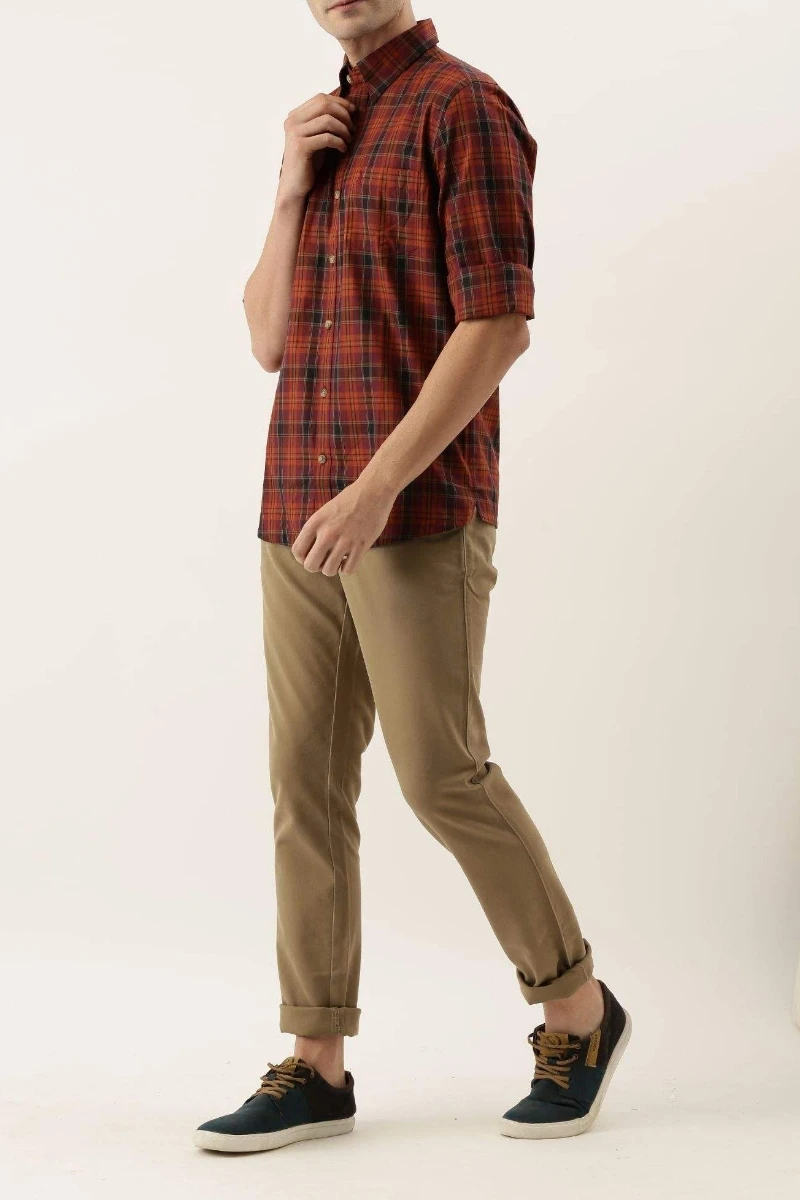 5. Expressive Flair with Colored Corduroys:

Add a pop of personality to your outfit by matching your red black check shirt with colored corduroy pants. Opt for shades like deep green, burgundy, or even camel color for a playful yet stylish appearance. This combination is perfect for creative environments and social events.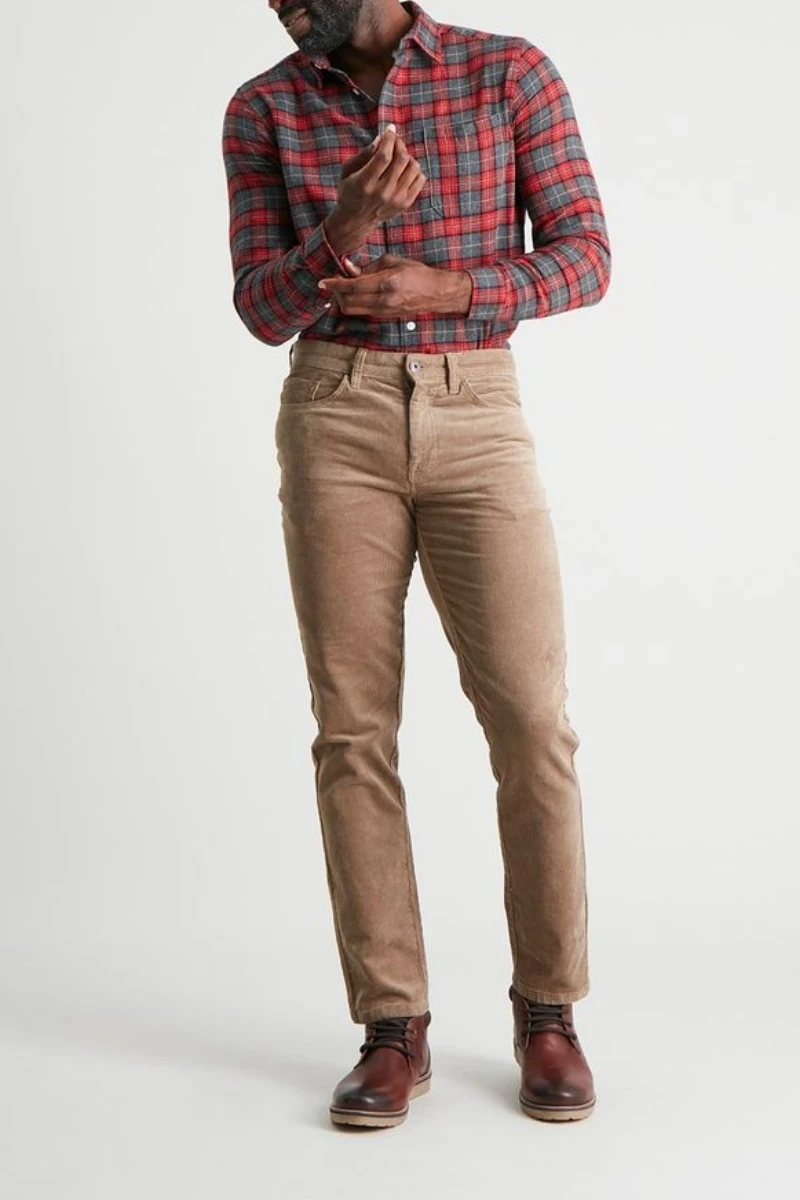 6. Dapper Statement with Charcoal Dress Pants:

For a statement look that demands attention, pair your red black check shirt with charcoal dress pants. This ensemble is perfect for upscale events, important presentations, or nights out on the town. The contrast between the bold red checks and the charcoal pants creates a captivating visual effect.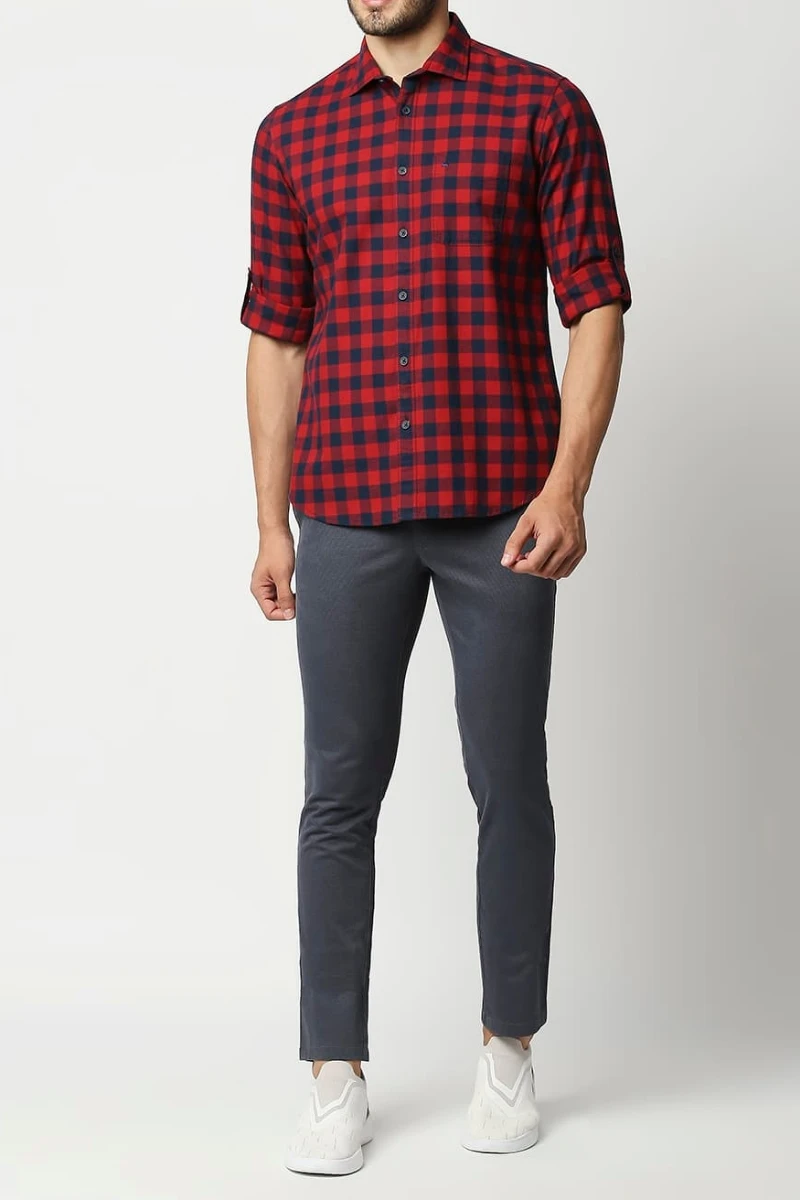 7. Effortlessly Stylish with Grey Jeans:

Create a comfortable and chic look by pairing your red black check shirt with grey jeans. The neutral yet stylish appeal of grey jeans complements the vibrant checks of the shirt, making it an excellent choice for casual outings, weekend hangouts, or even casual Fridays.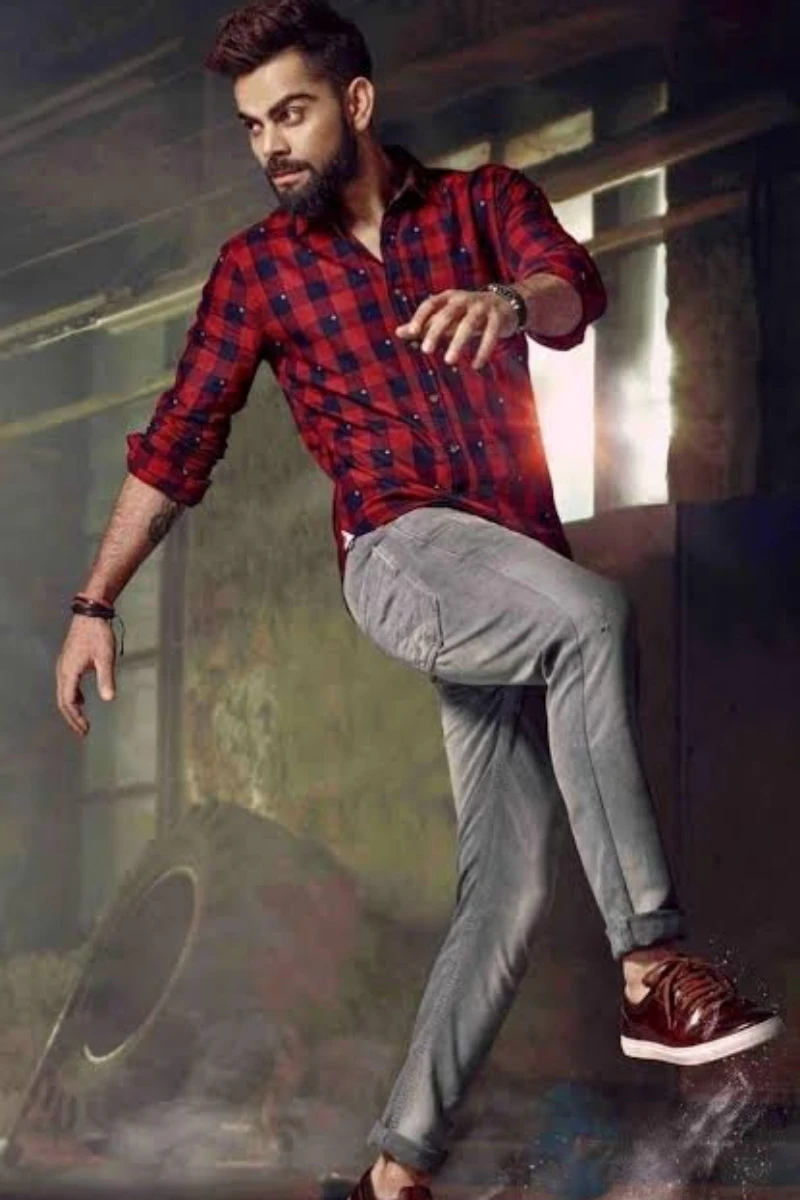 Conclusion


In conclusion, the red black check shirt is a versatile wardrobe essential that can be effortlessly paired with a variety of pants to create stunning and diverse outfits. From formal affairs to casual outings, there's a combination for every occasion. By exploring different pant styles and colors, you can elevate your fashion sense and confidently showcase your unique style. Dive into the limitless possibilities and make the red black check shirt the focal point of your next remarkable ensemble.