Are you ready to take your fashion game to the next level? The key to a remarkable outfit often lies in the artful pairing of colors. Whether you're a fashion enthusiast or someone who's simply looking to upgrade their wardrobe, mastering the art of matching shirt colors with pants is a skill worth acquiring.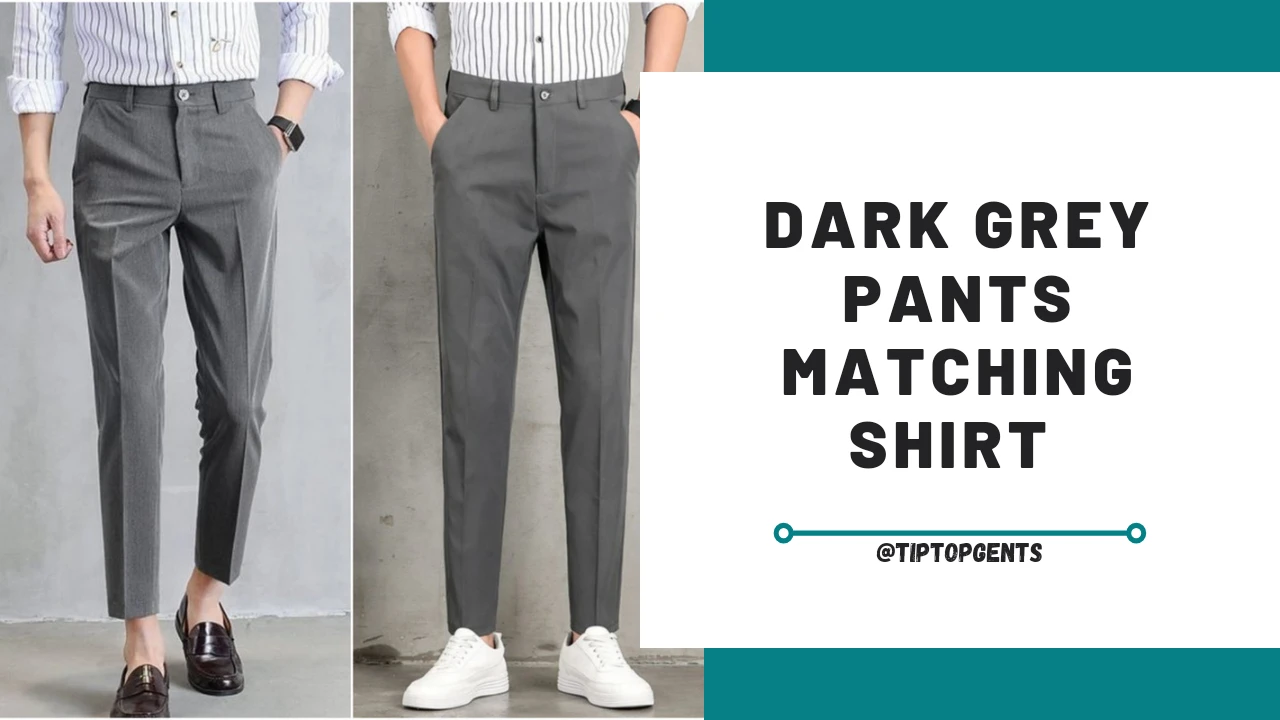 Dark grey pants are a versatile cornerstone in a man's wardrobe. They offer a sleek and modern alternative to traditional black or navy, allowing for a range of outfit possibilities. The beauty of dark grey lies in its ability to serve as a neutral canvas, making it an ideal starting point for a variety of shirt color choices. By strategically selecting shirt colors, you can craft ensembles that reflect your personality, occasion, and style preferences.
In this fashion guide, we'll explore a curated selection of shirt colors that harmonize flawlessly with dark grey pants. Whether you're dressing up for a formal business meeting, preparing for a special event, or simply want to look your best on a casual day out, we've got you covered.
From timeless classics to contemporary choices, we'll delve into the world of color coordination, providing you with inspiration and insights to help you put together impeccable outfits. Let's dive into the exciting realm of dark grey pants and discover how a small shift in shirt color can make a substantial impact on your overall appearance.
Crisp White Shirt:
A classic choice that never goes out of style, a white shirt pairs effortlessly with dark grey pants. This combination exudes timeless elegance and works well for both formal and semi-formal occasions. Add a sleek belt and polished shoes to complete the ensemble.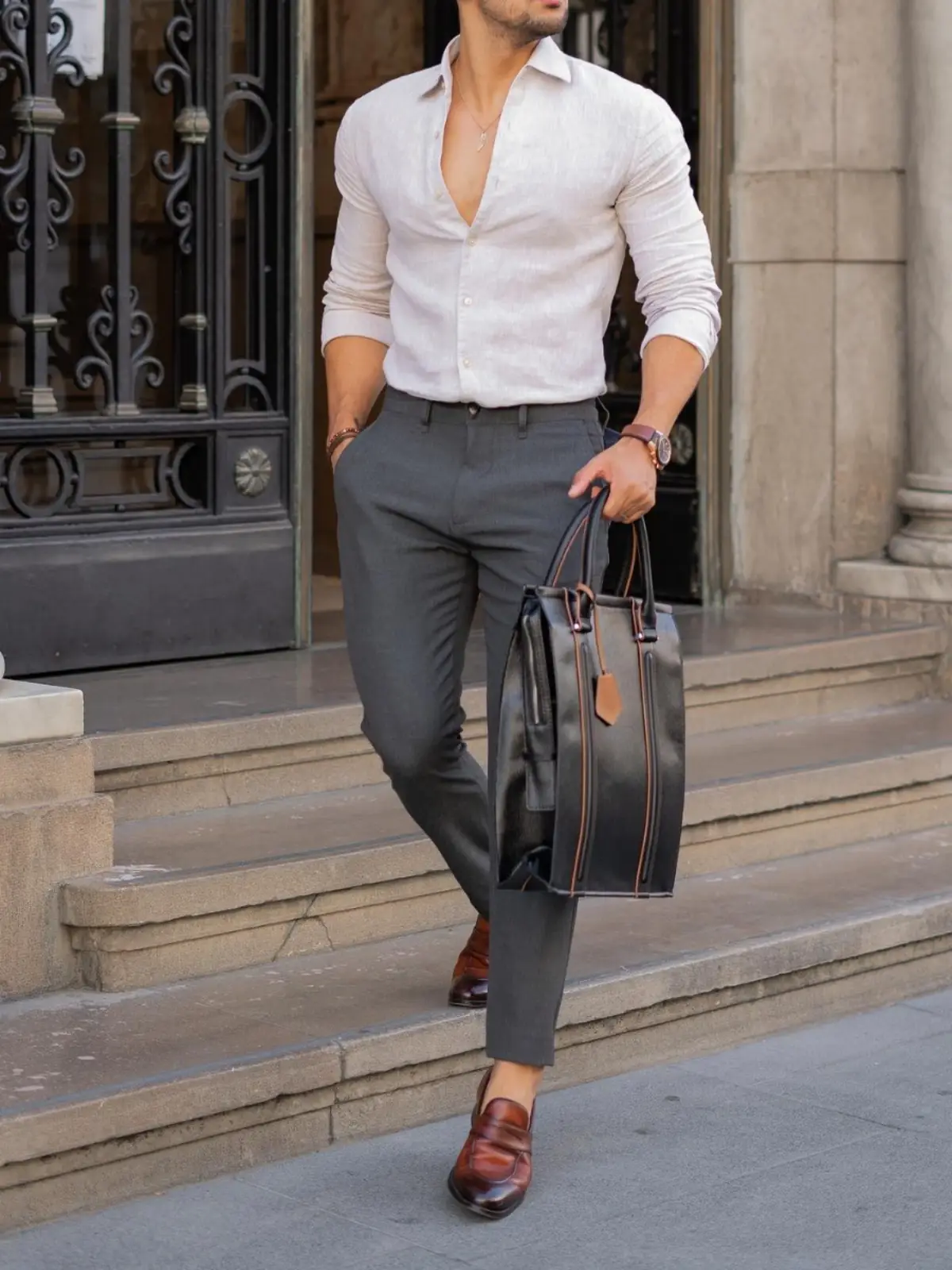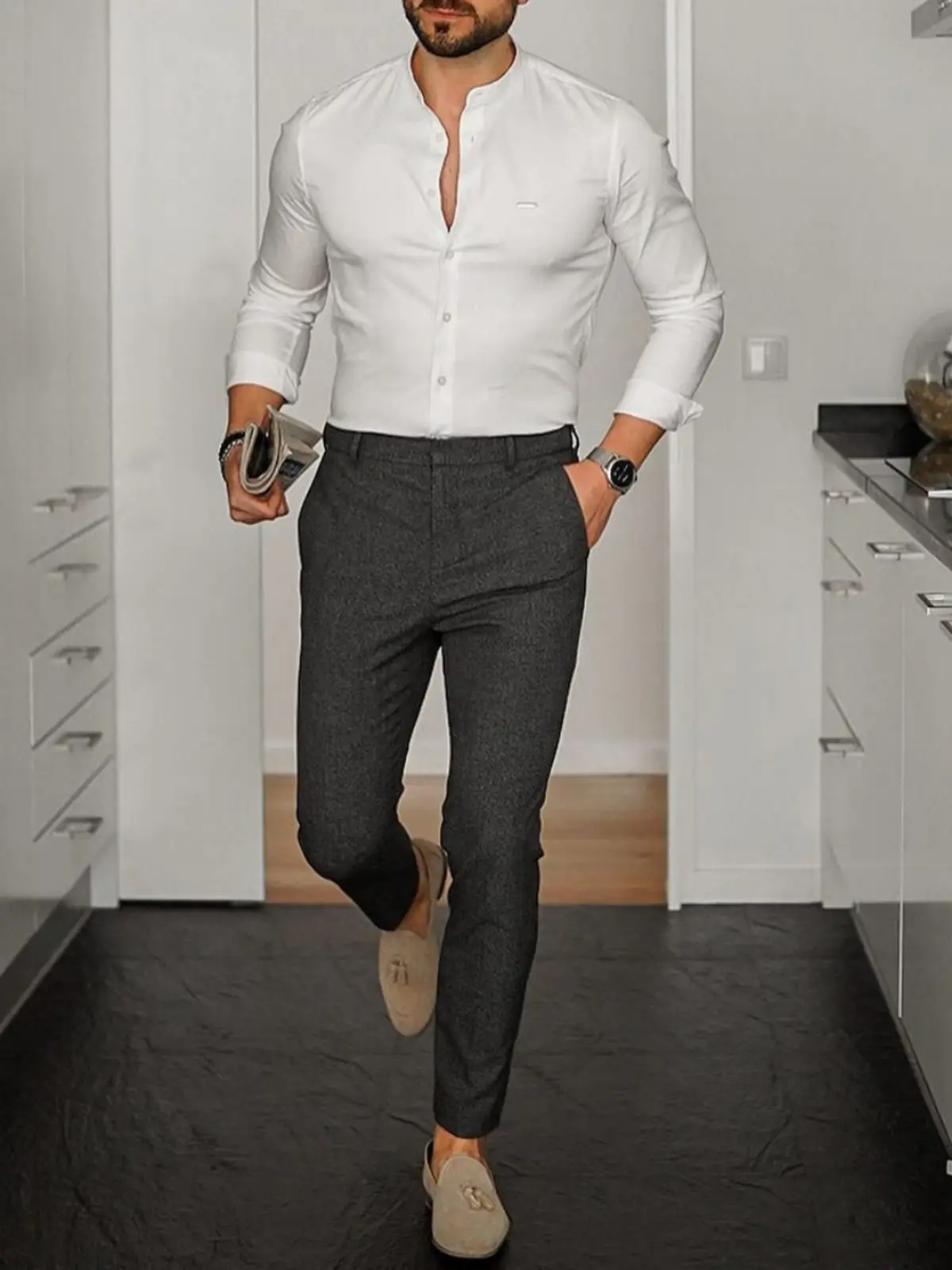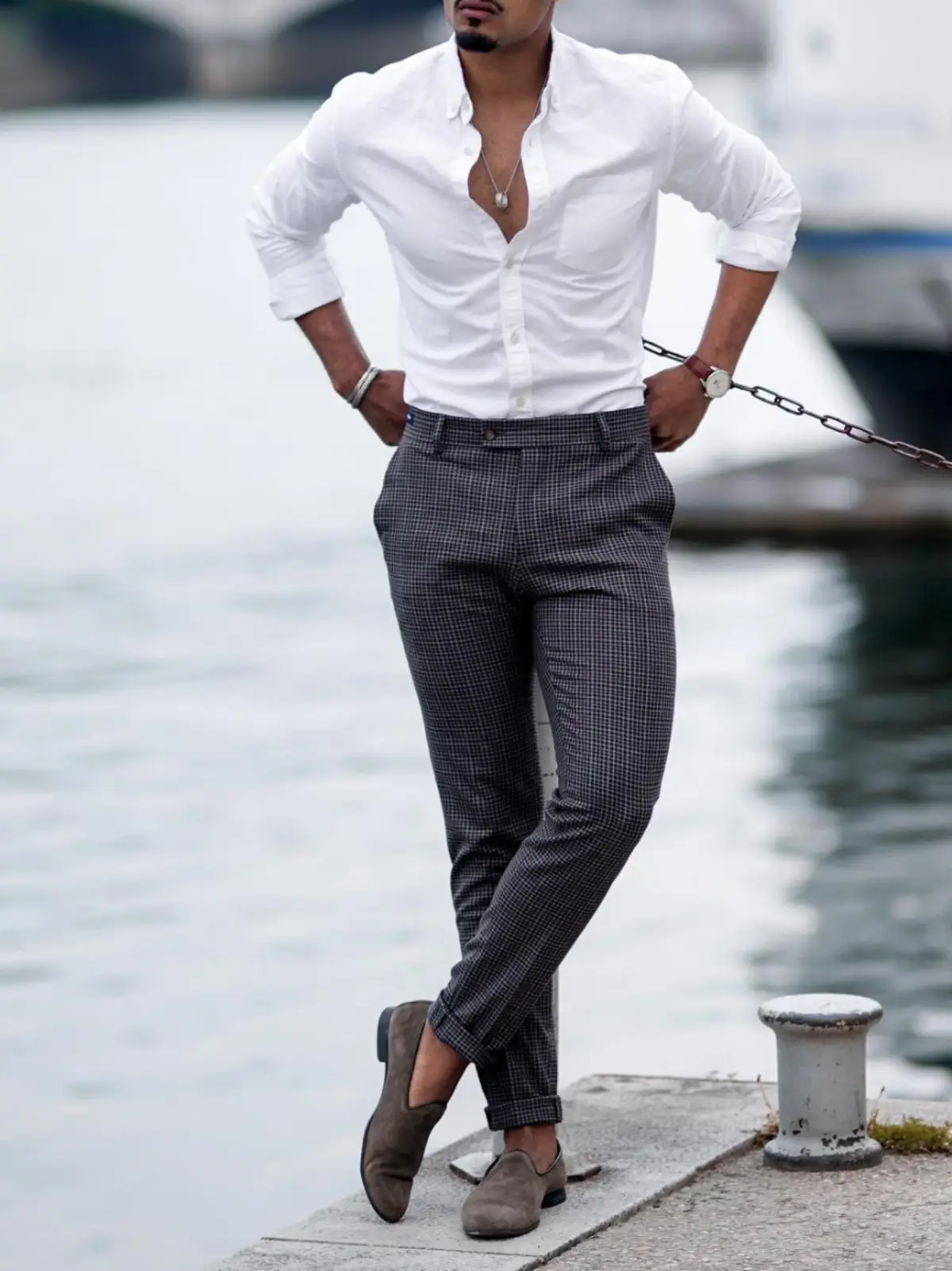 Light Blue Shirt:
For a refreshing and contemporary look, opt for a light blue shirt. This combination offers a subtle contrast that is both pleasing to the eye and versatile. Whether you're attending a business meeting or a casual gathering, the light blue shirt and dark grey pants combo is a winner.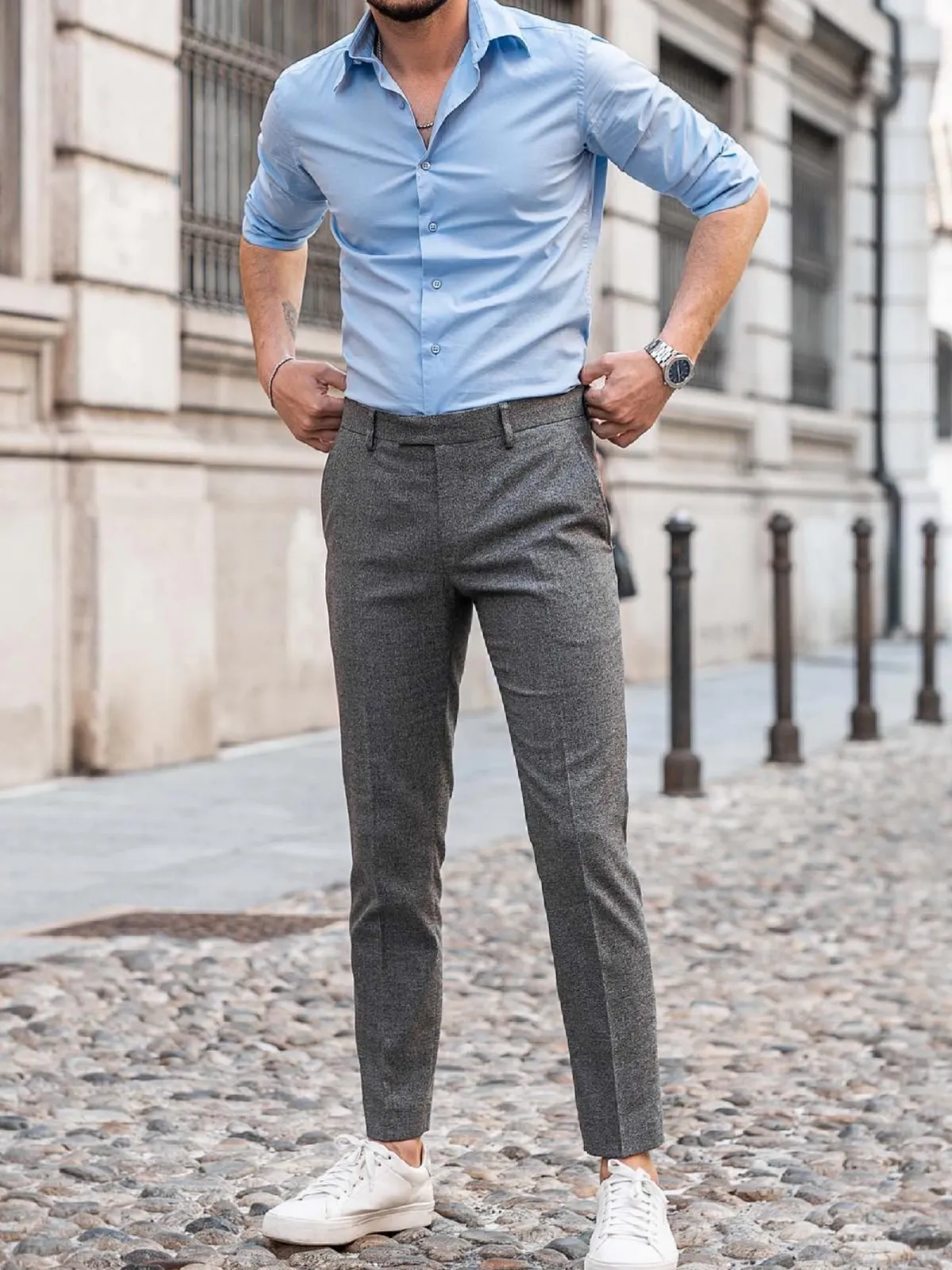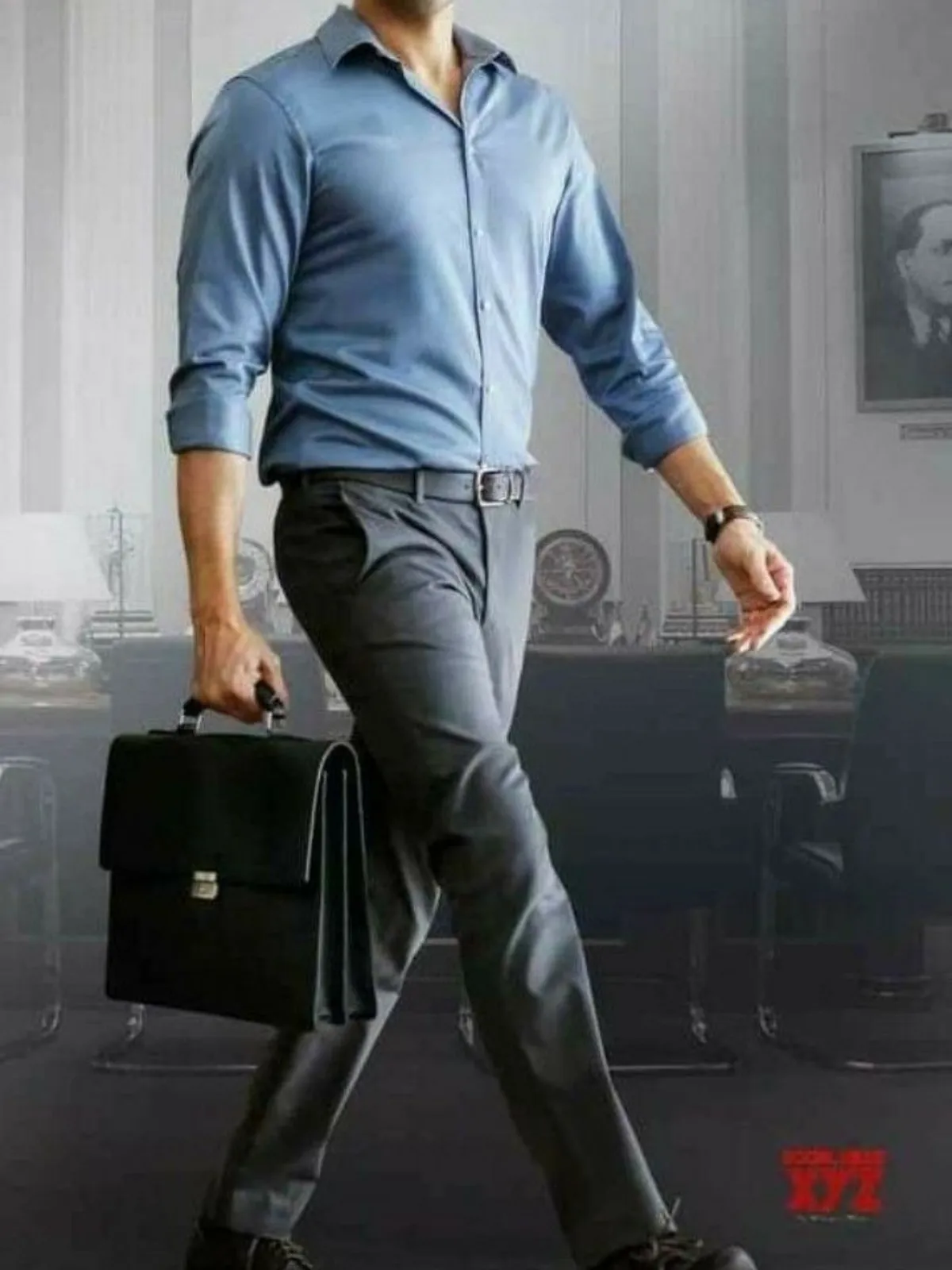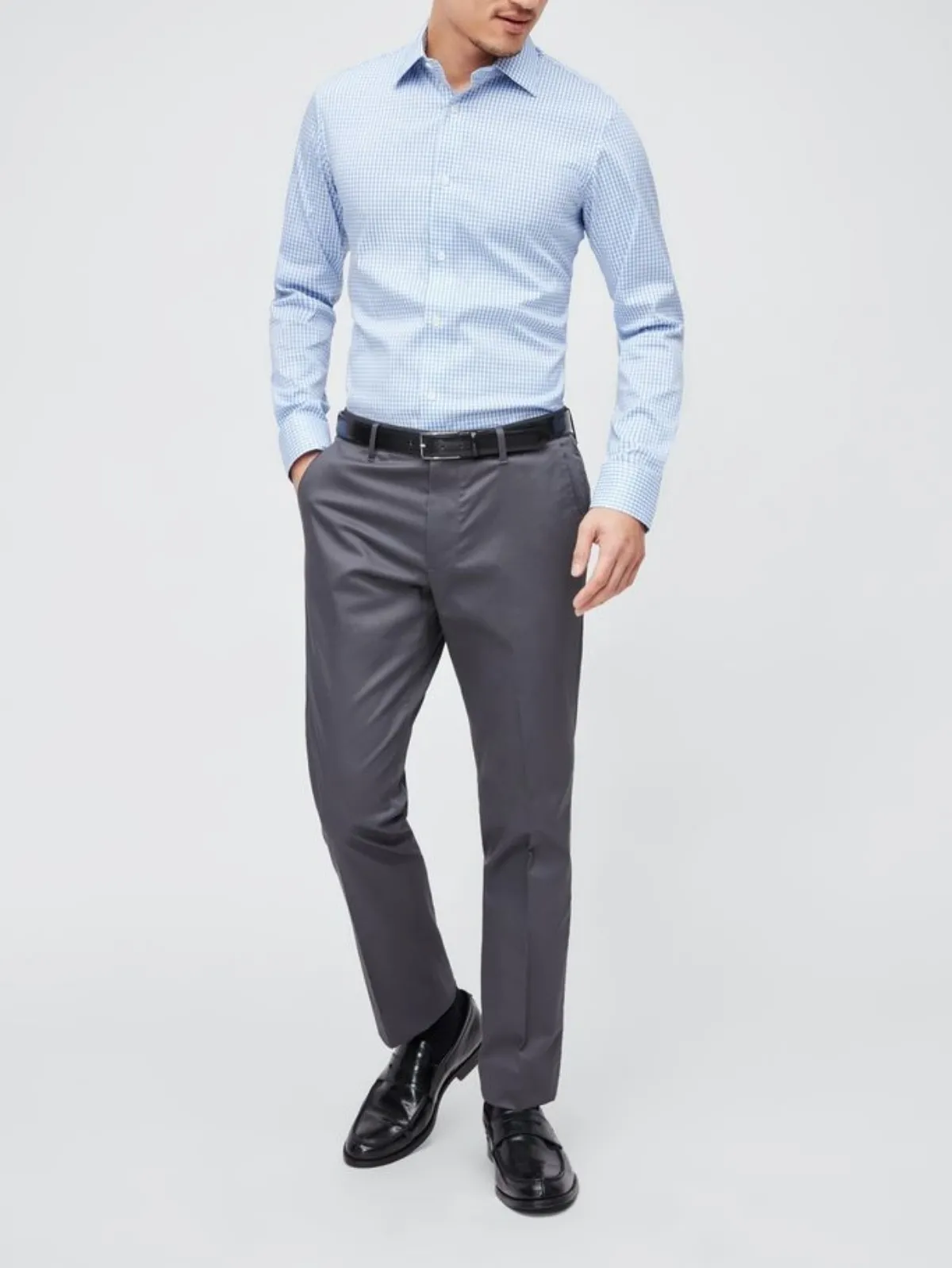 Pale Pink Shirt:
Infuse a touch of warmth and sophistication into your outfit by choosing a pale pink shirt. This unexpected pairing adds a pop of color while maintaining an air of refinement. It's an excellent choice for semi-formal events and social gatherings.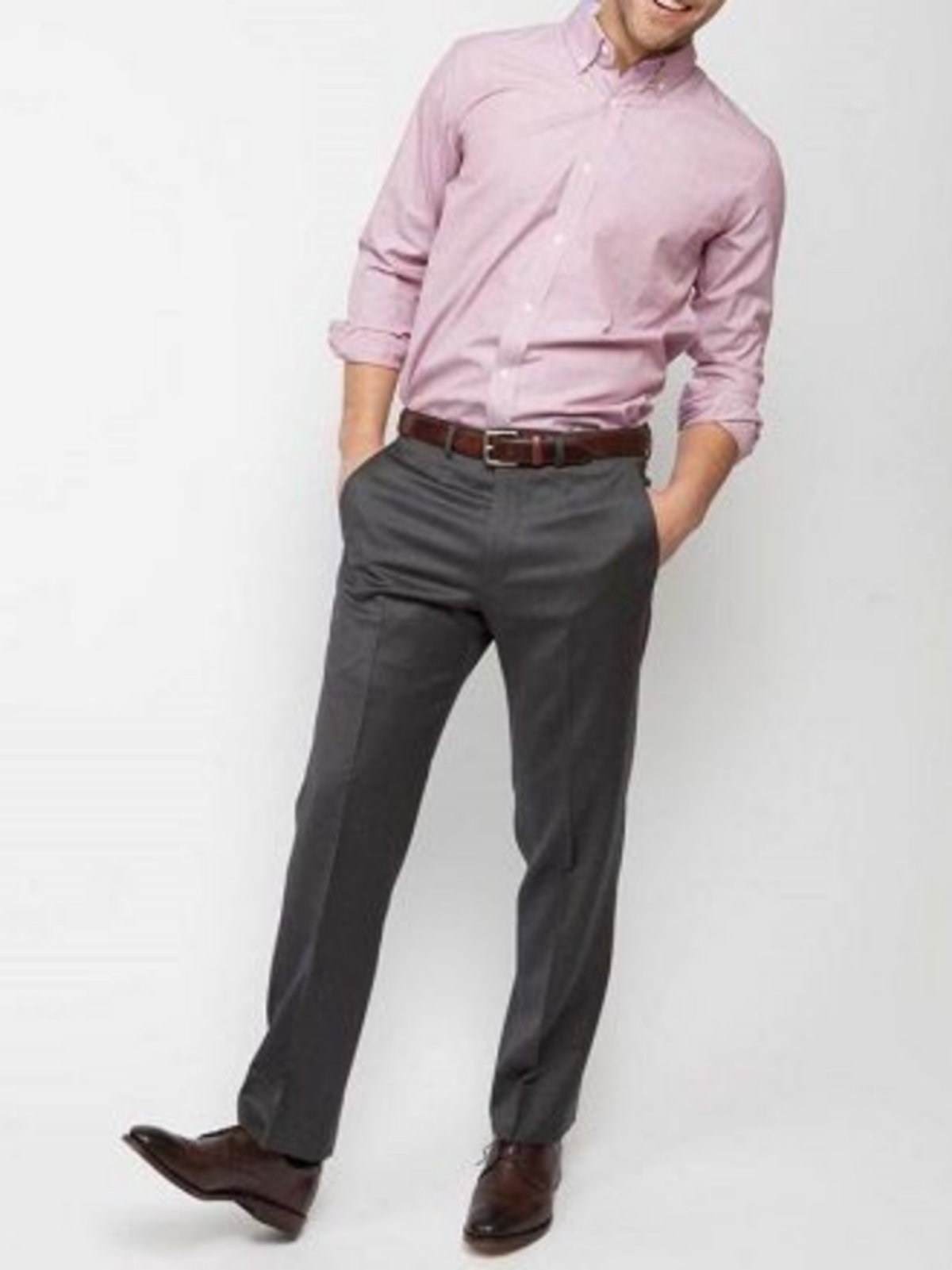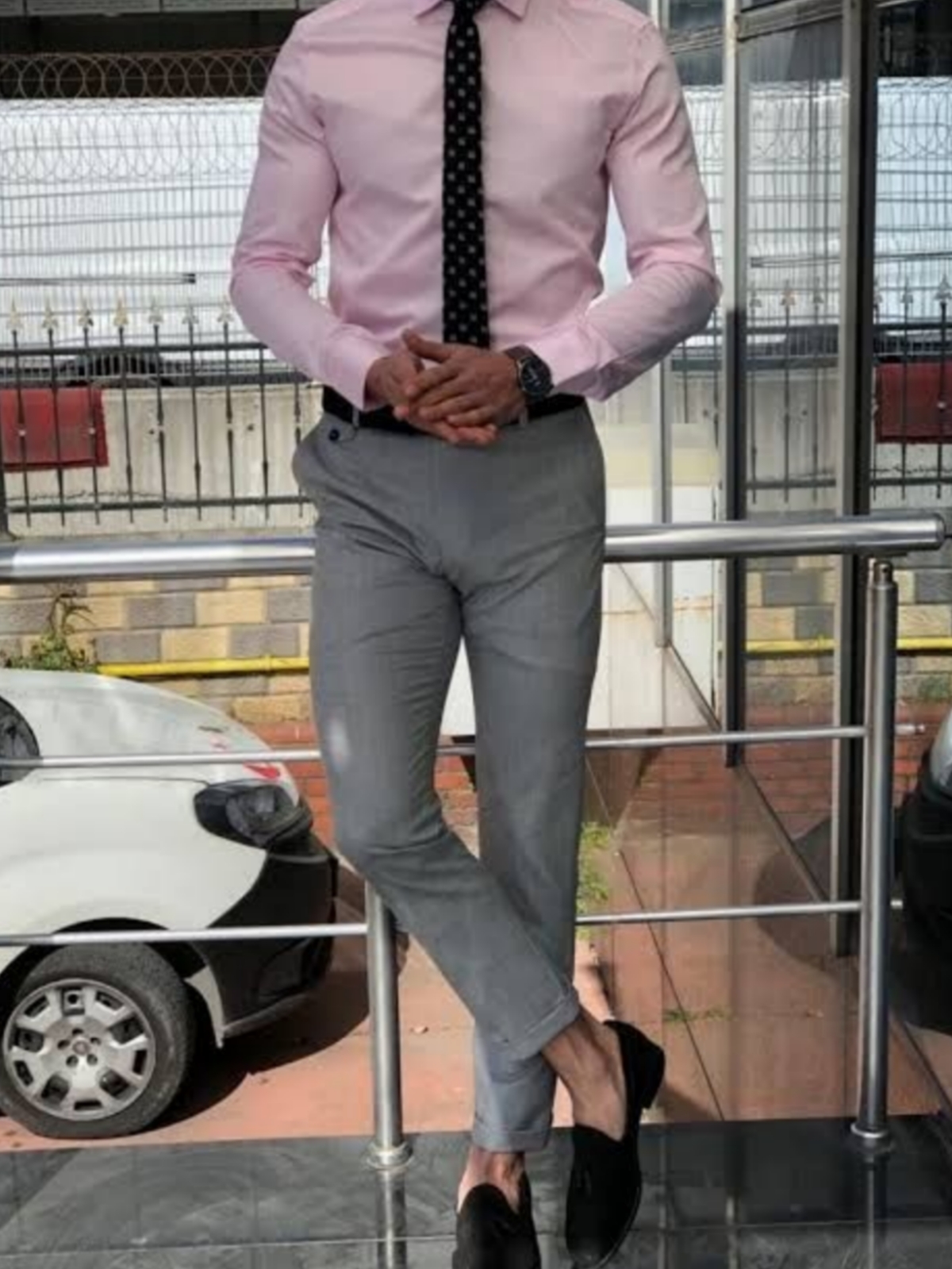 Charcoal Black Shirt:
For a sleek and sharp appearance, team your dark grey pants with a charcoal black shirt. This monochromatic combination exudes confidence and works well for evening events or a night out on the town. Consider adding a statement watch to enhance the overall look.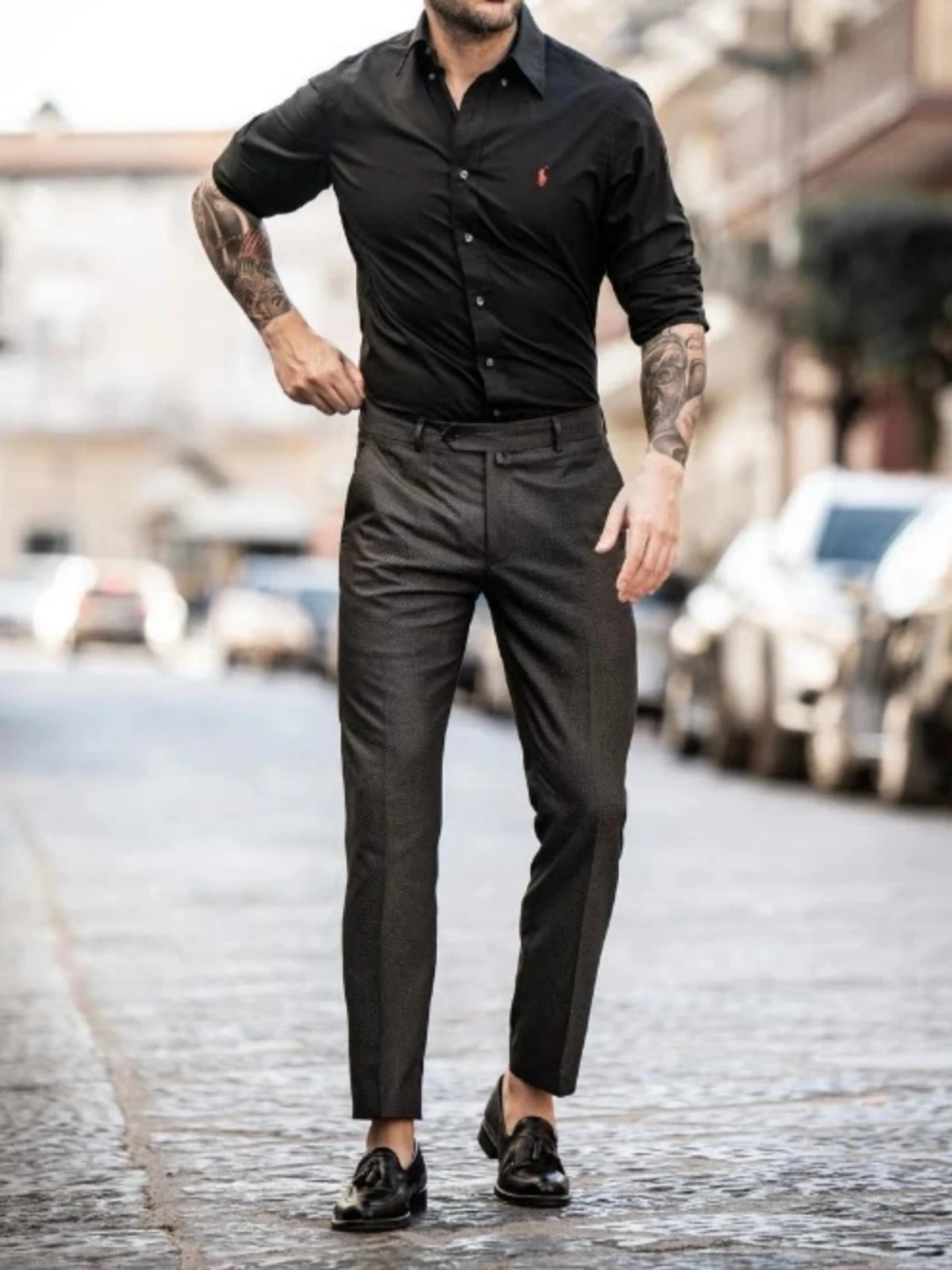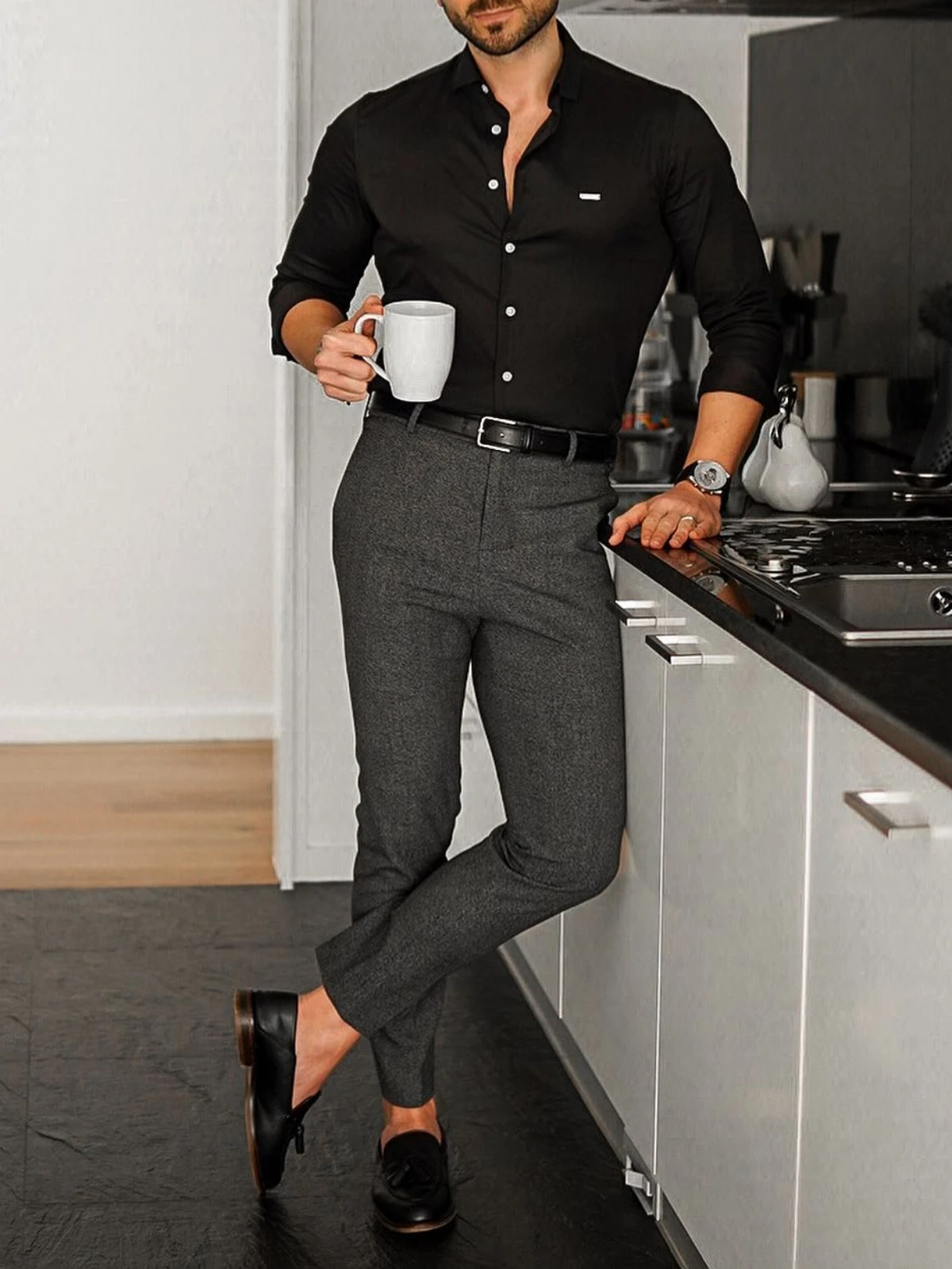 Deep Burgundy or Maroon Shirt:
Elevate your style with a deep burgundy or Maroon shirt paired with dark grey pants. This rich and bold color combination is perfect for fall and winter occasions. Whether you're attending a wedding or a holiday party, the deep burgundy shirt adds a touch of sophistication to your outfit.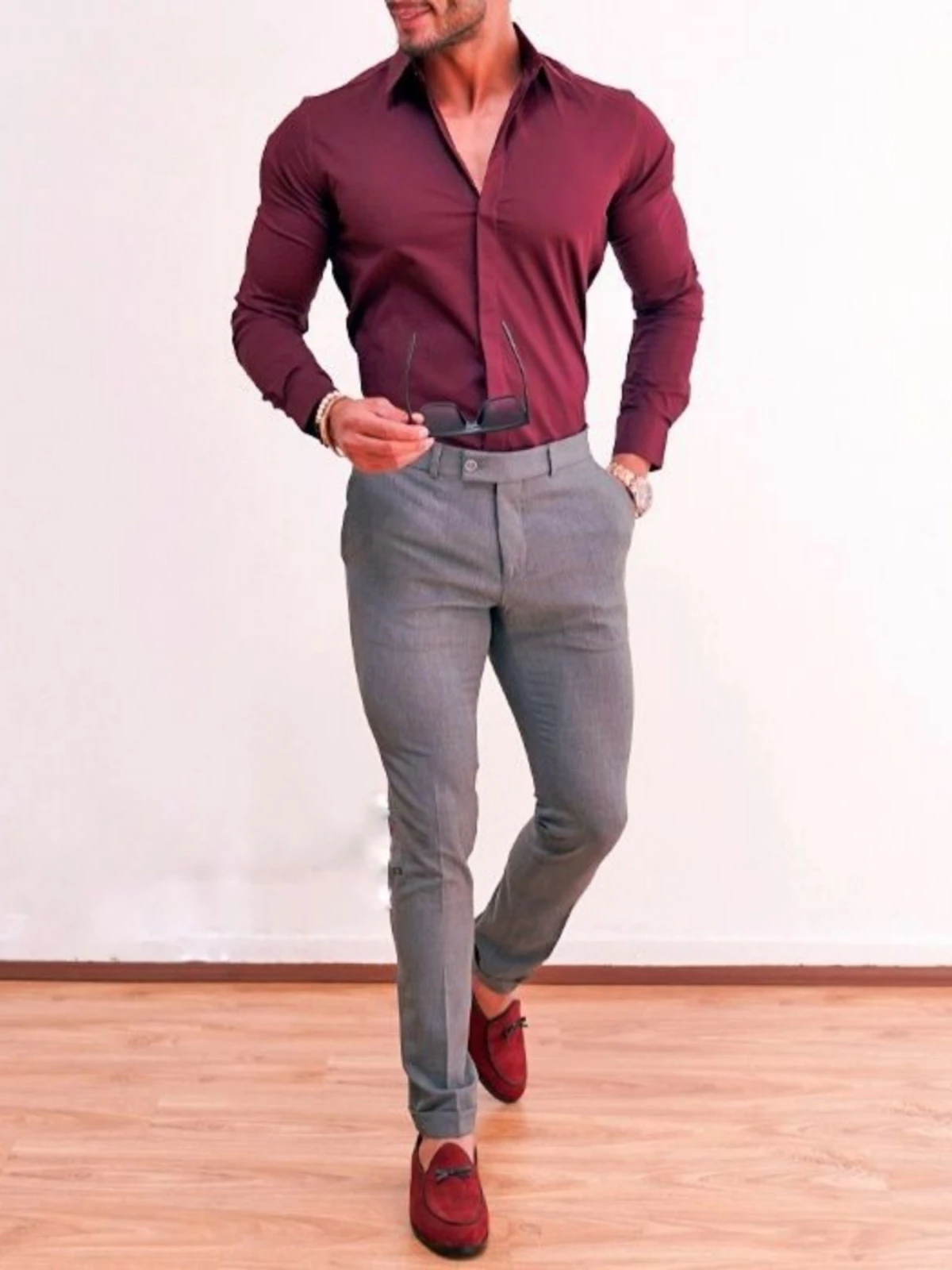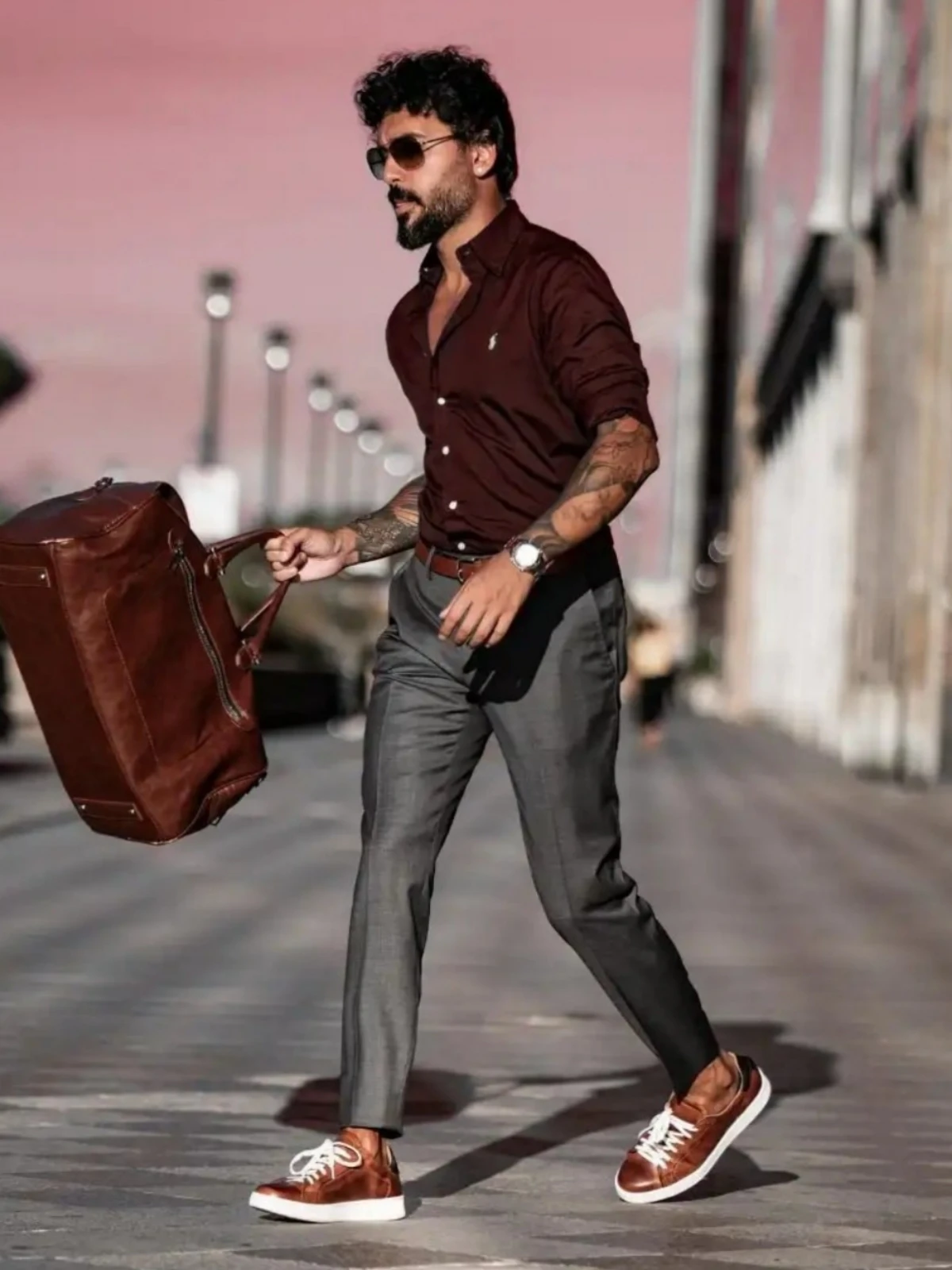 Light Gray Shirt:
If you're aiming for a subtle and understated ensemble, a light gray shirt is the way to go. This tonal combination creates a harmonious look that's suitable for various settings. It's a perfect option for daytime events and casual Fridays at the office.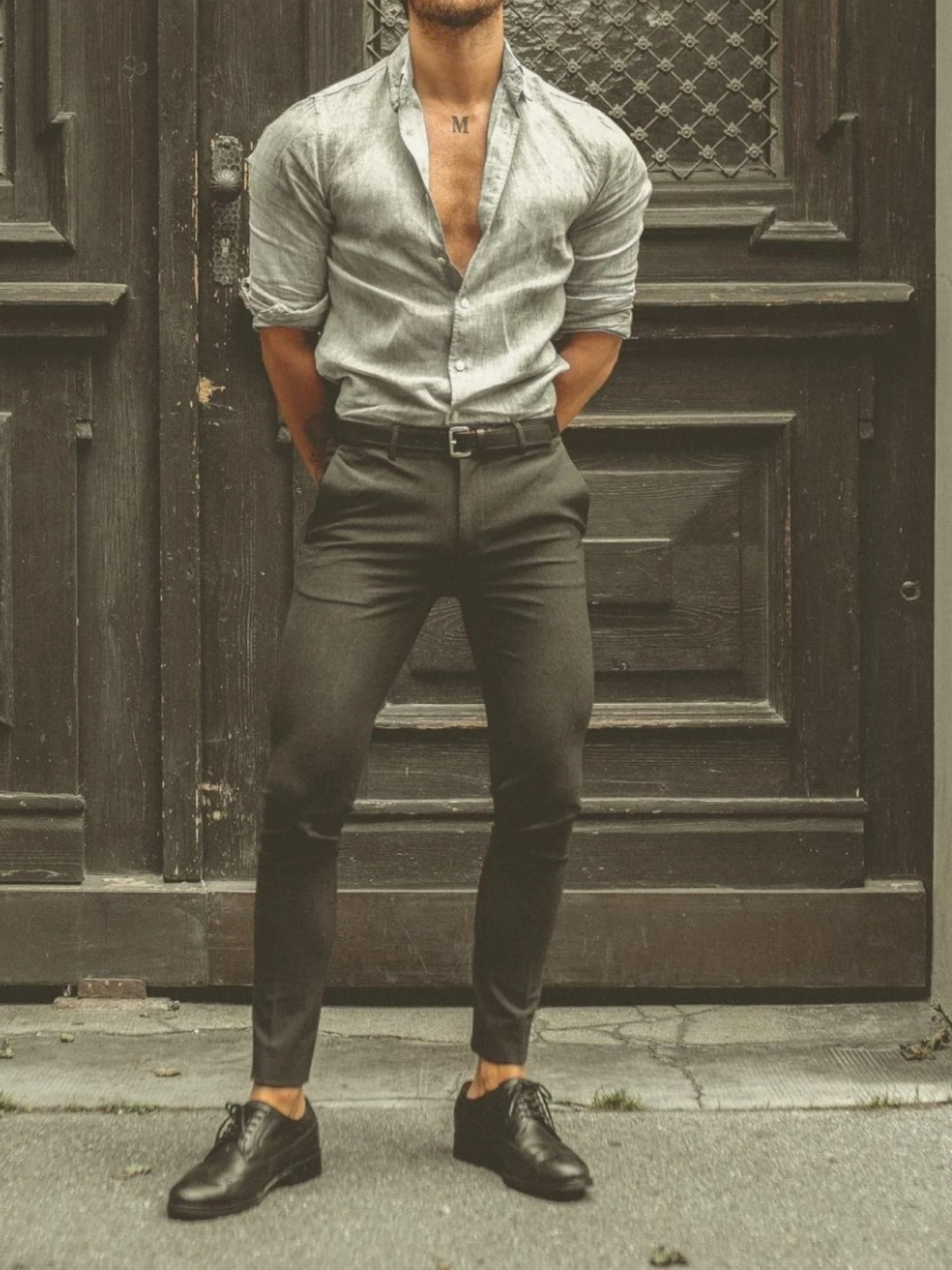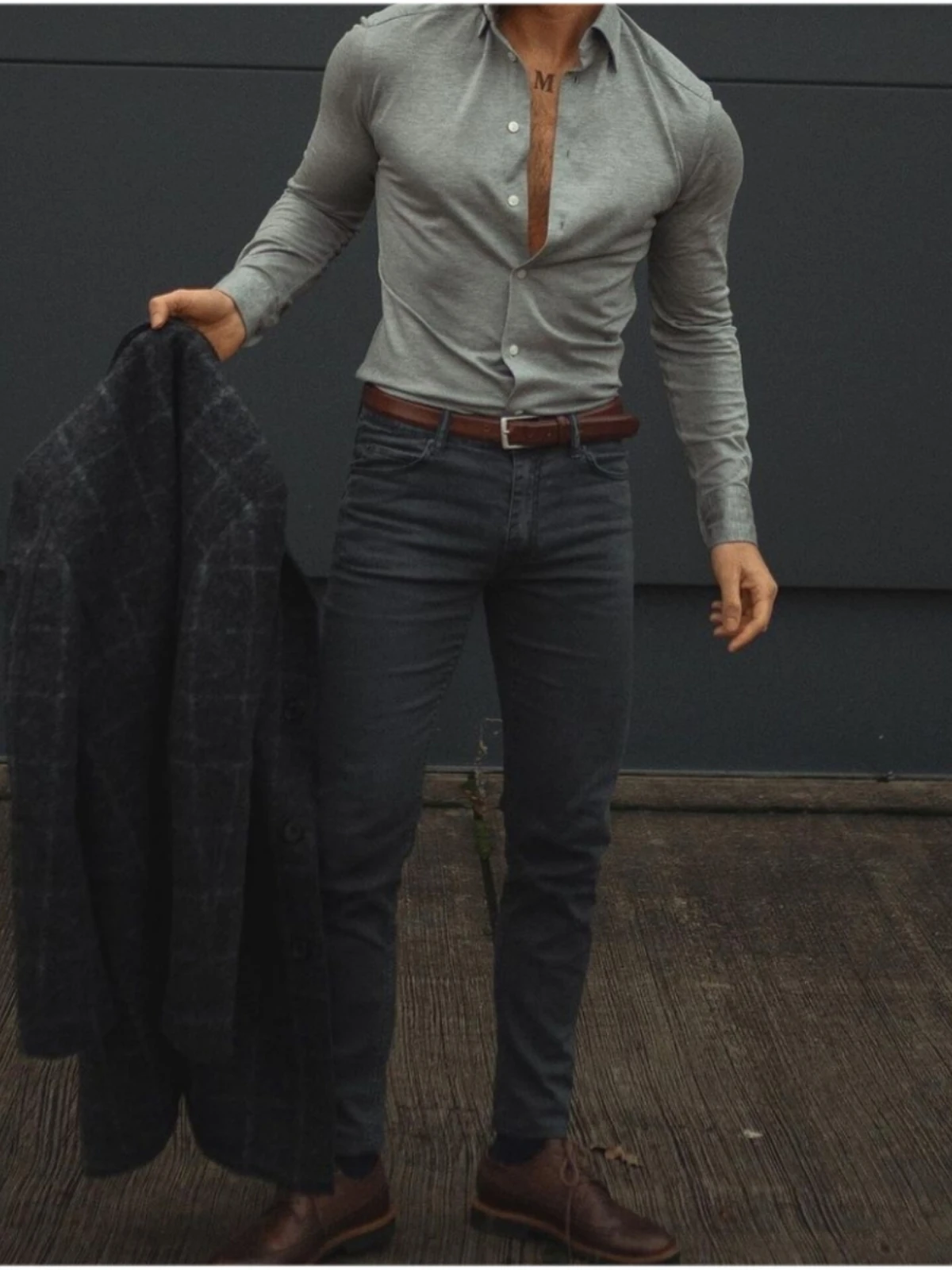 Conclusion
In conclusion, when it comes to matching shirt colors with dark grey pants for men, the possibilities are endless. Whether you prefer classic neutrals or daring shades, these color combinations will help you create stylish outfits that showcase your personal taste and fashion flair. Experiment with different options based on the occasion and your mood, and you'll always step out in style.