Hello!! Tip-Top Gents, here I come with a new article on the color outfit combination series, today I'll add one more article to this series.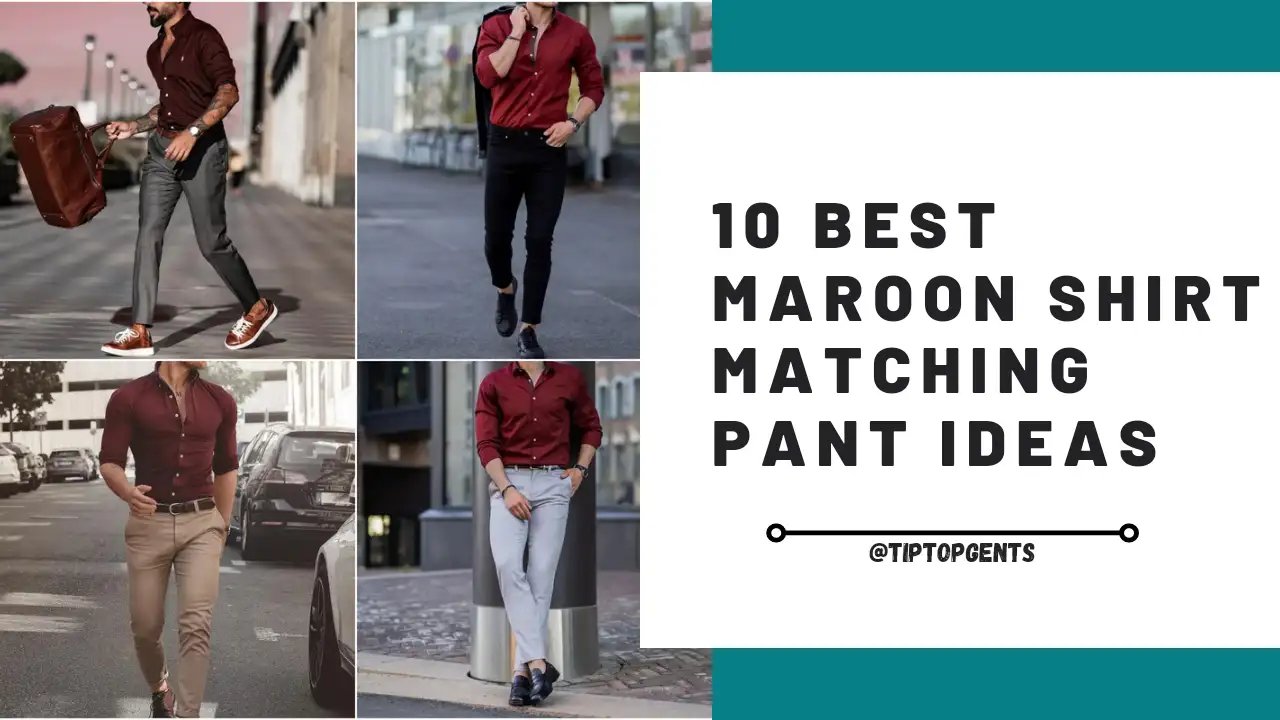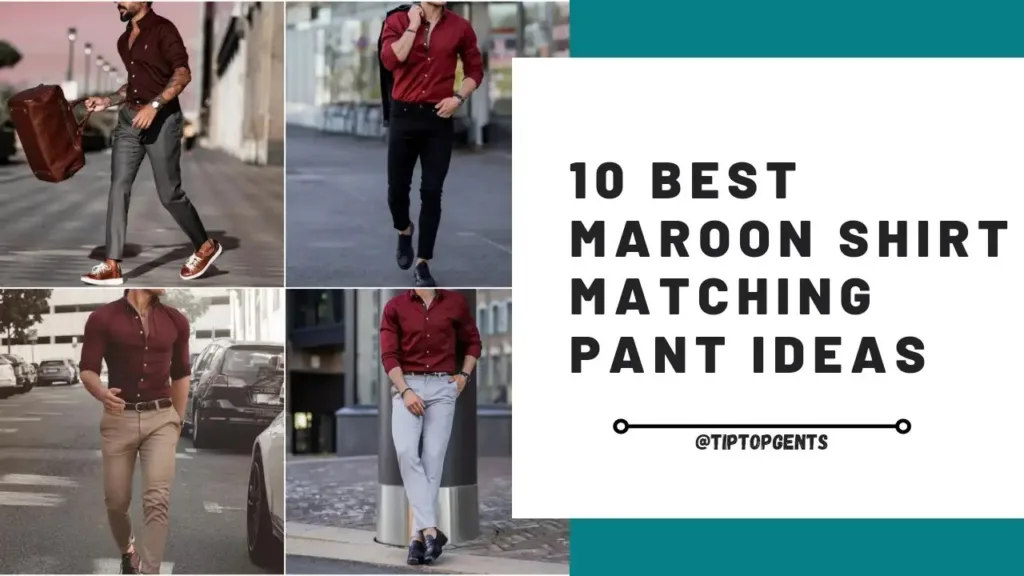 Continuing the series on outfit color matching on which I had already uploaded various articles and covered various colors, today I'll cover dark red color.

If you're a man who is fond of wearing shirts and also dark red (maroon, burgundy, or wine) color then this article is going to be a memorable article for you.

Well, I know you like wearing shirts and now planning to go with maroon color shirts and that's the only reason which catches your attention to this article.

When you're on this article you're lucky because you will find exactly what you're looking for, on this article.

Because I always make sure that our tiptopgents' readers get satisfied with the article they are reading by providing them the exact thing what they want.

So today, I'll show dark red shirt lover guys, some combination pants ideas that they should wear with their favorite maroon shirt.

These ideas will help you in various ways like; a maroon shirt matching pant, the best dark red shades color shirt for men and you will get an idea to pair your other maroon color outfit stuff (not just shirts) with the exact color.

so, let's get started-
Maroon Shirt with White Pants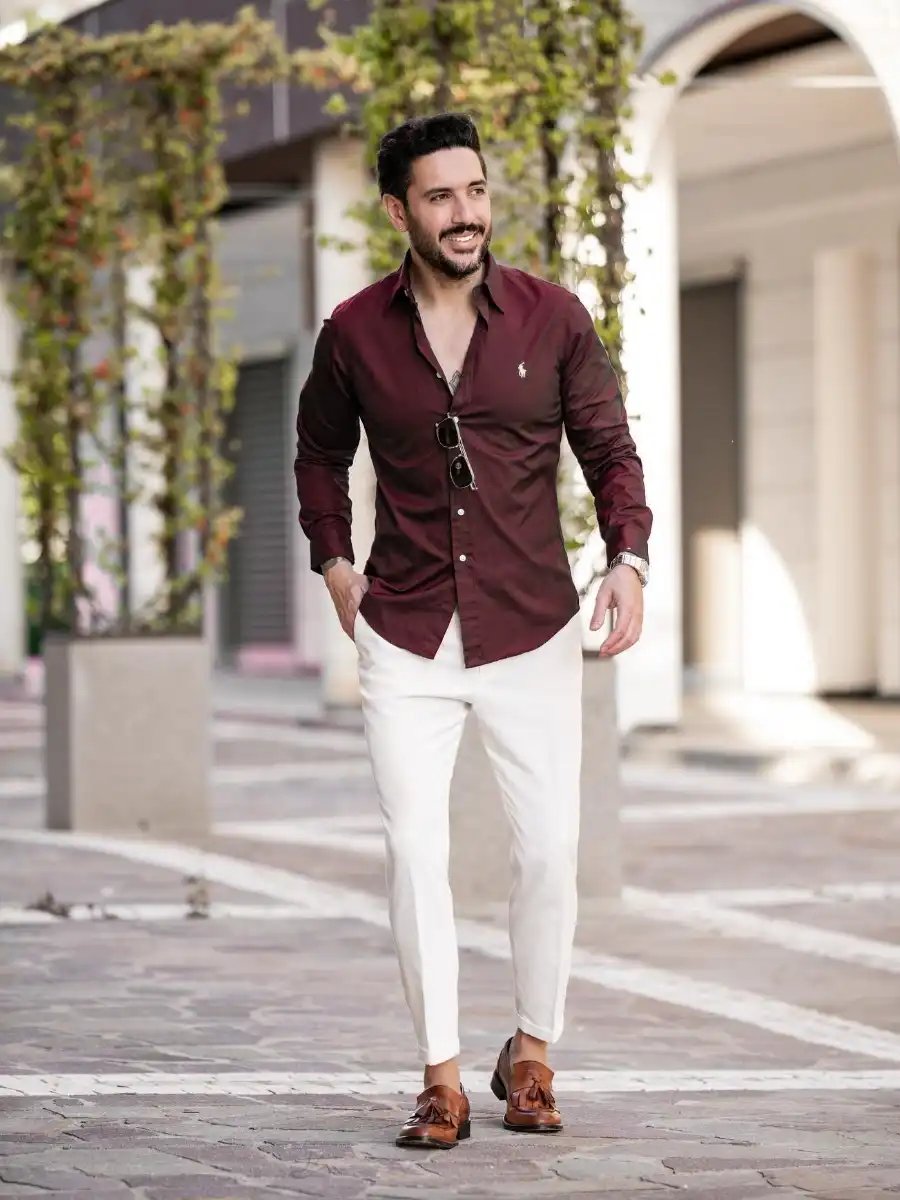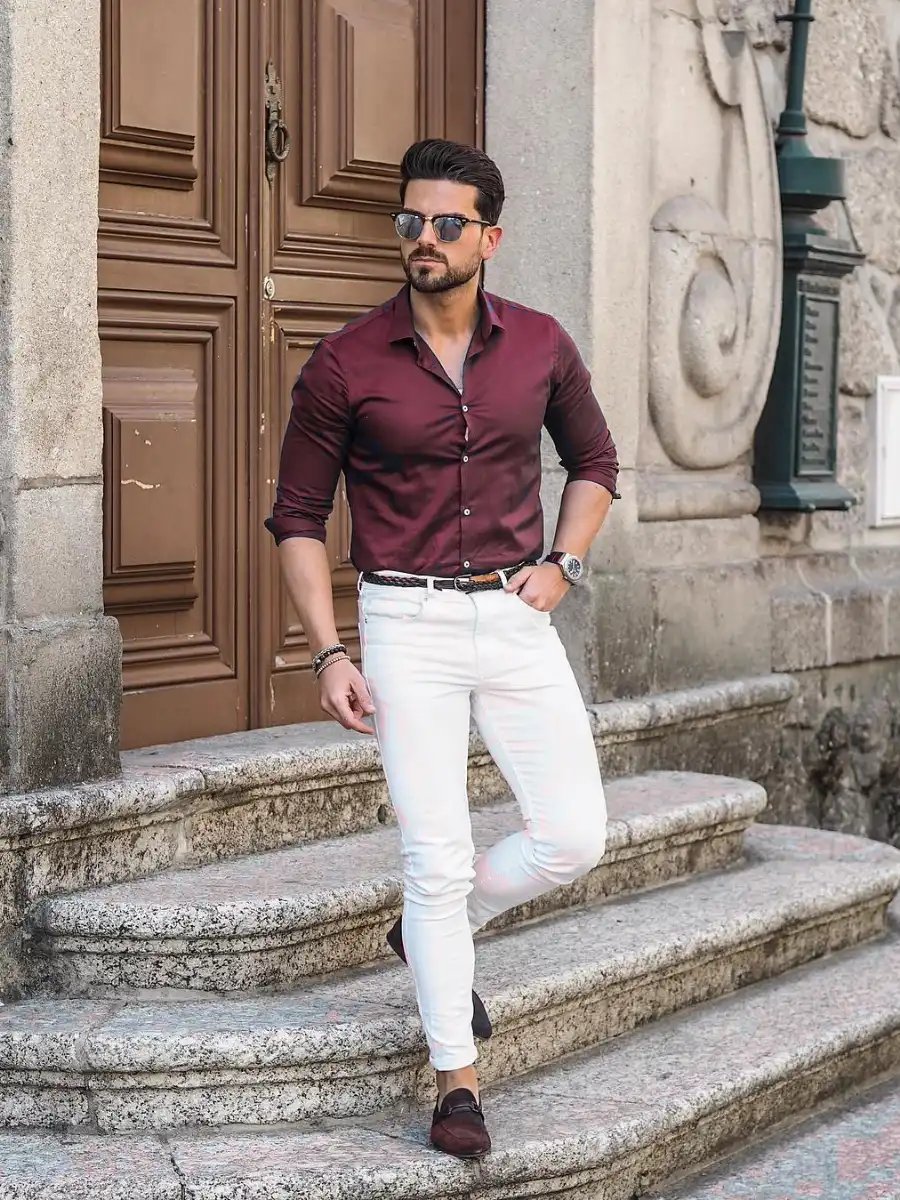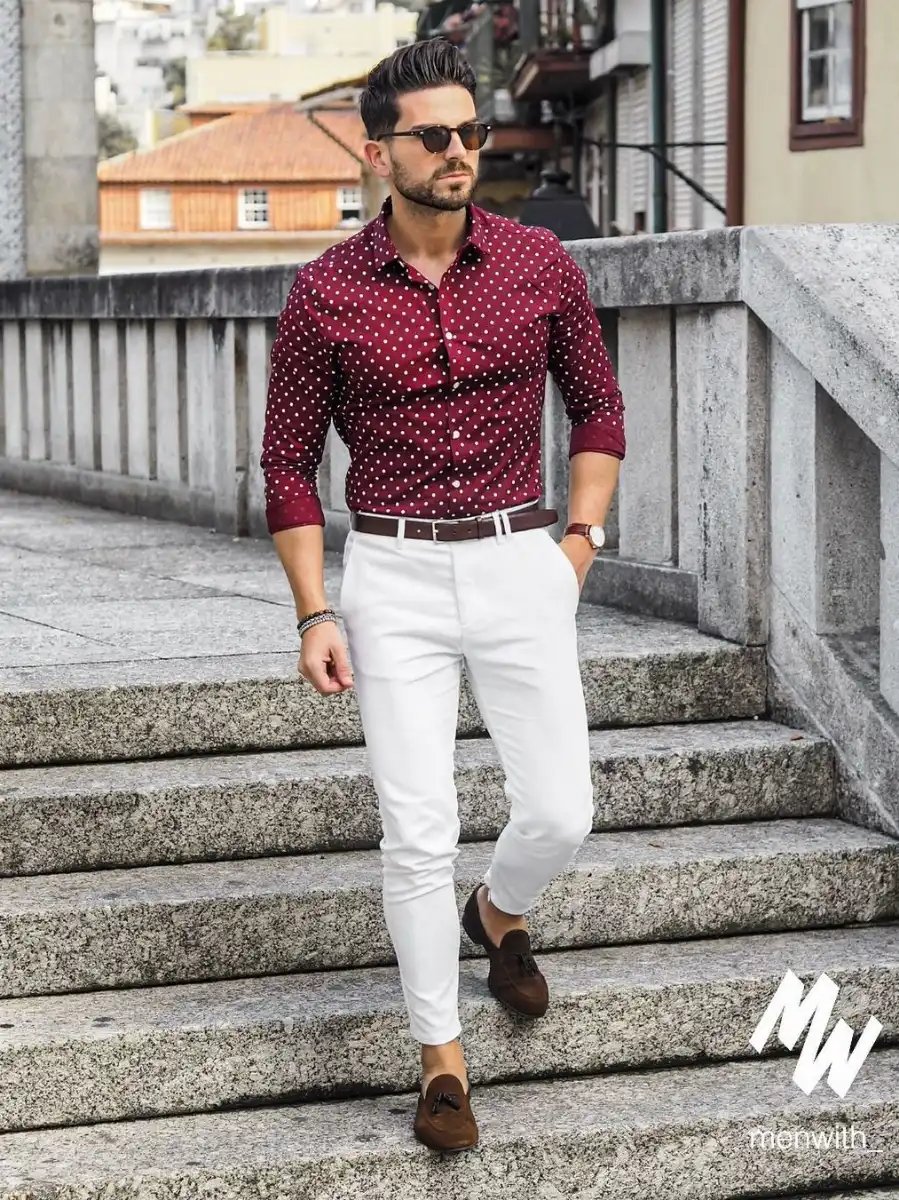 Maroon Shirts With Grey Shades
Light Grey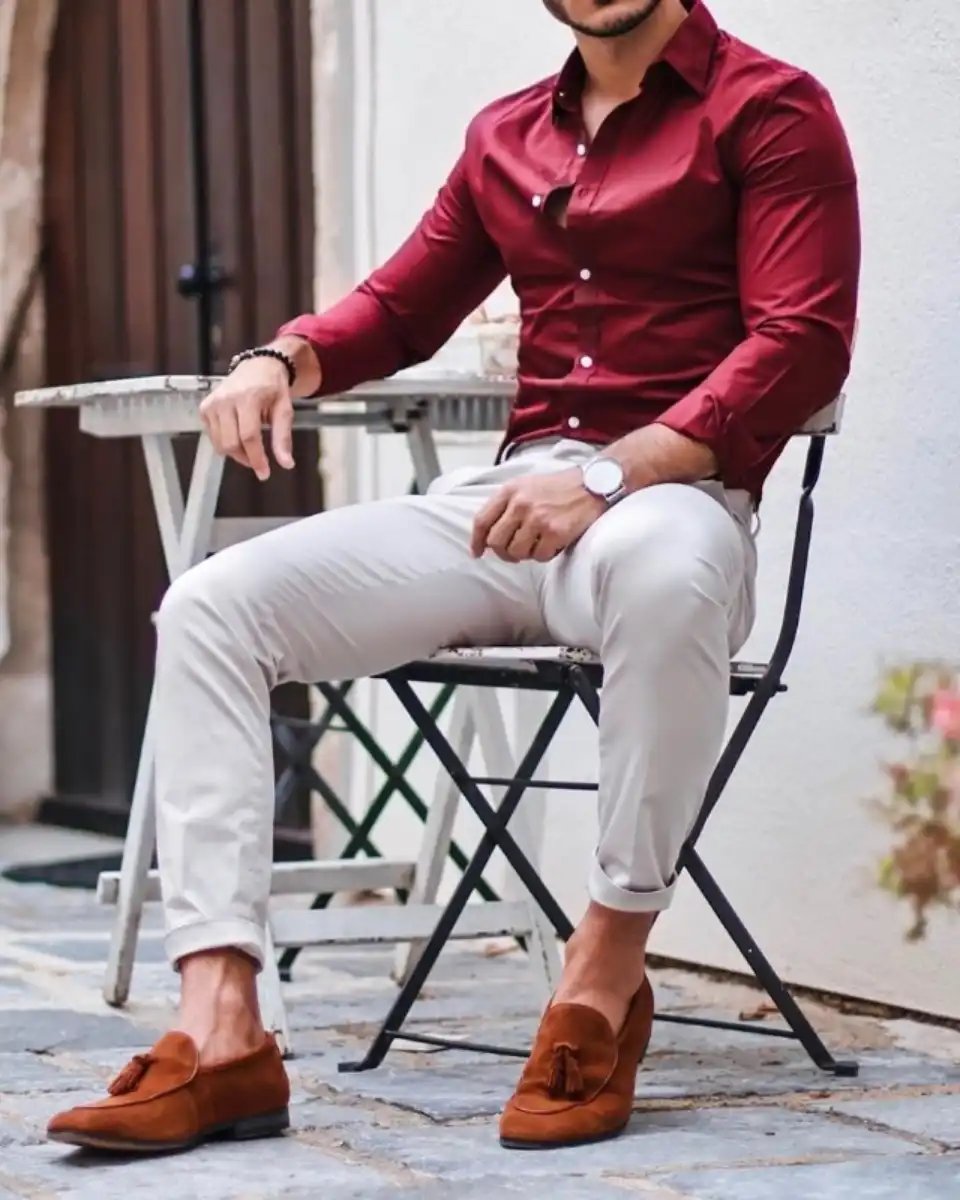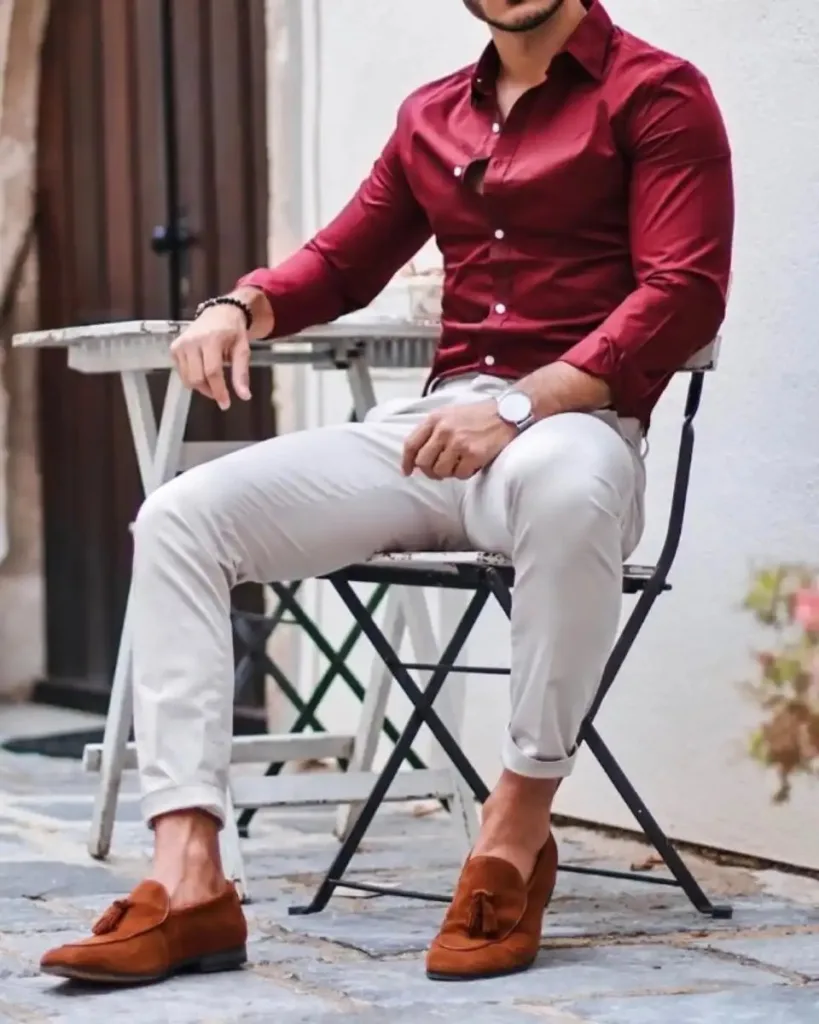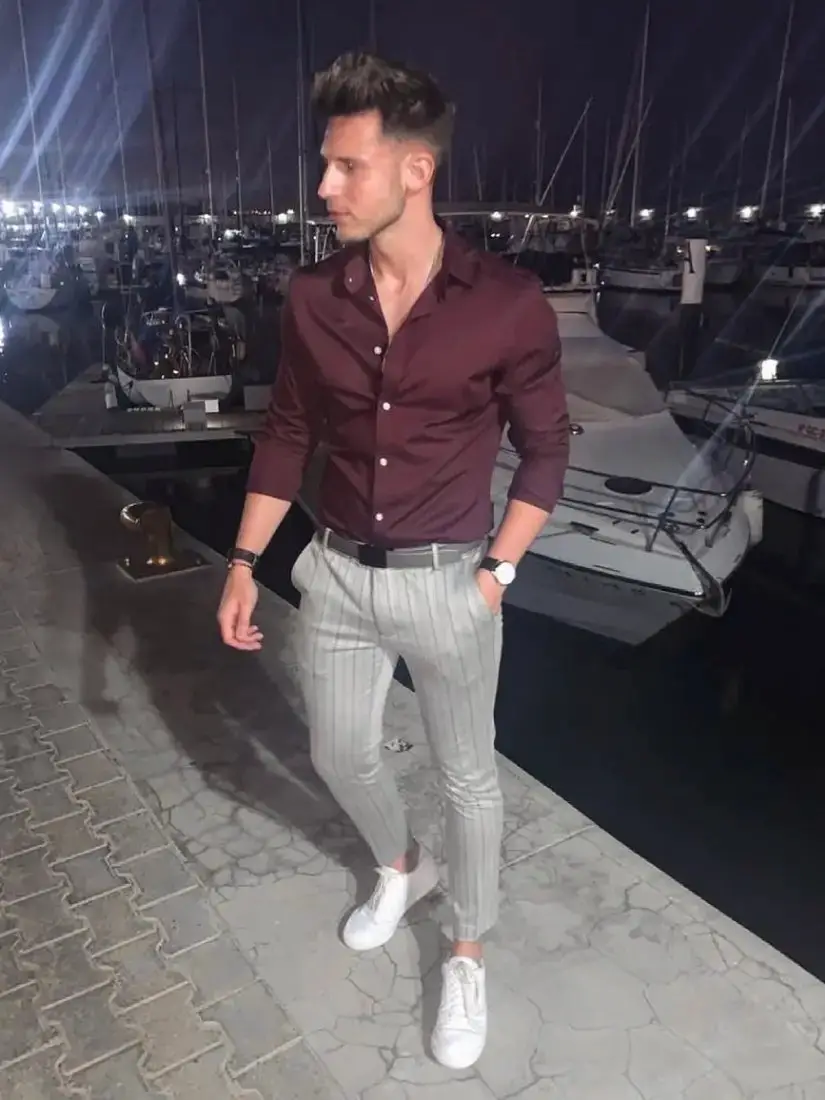 Steel Grey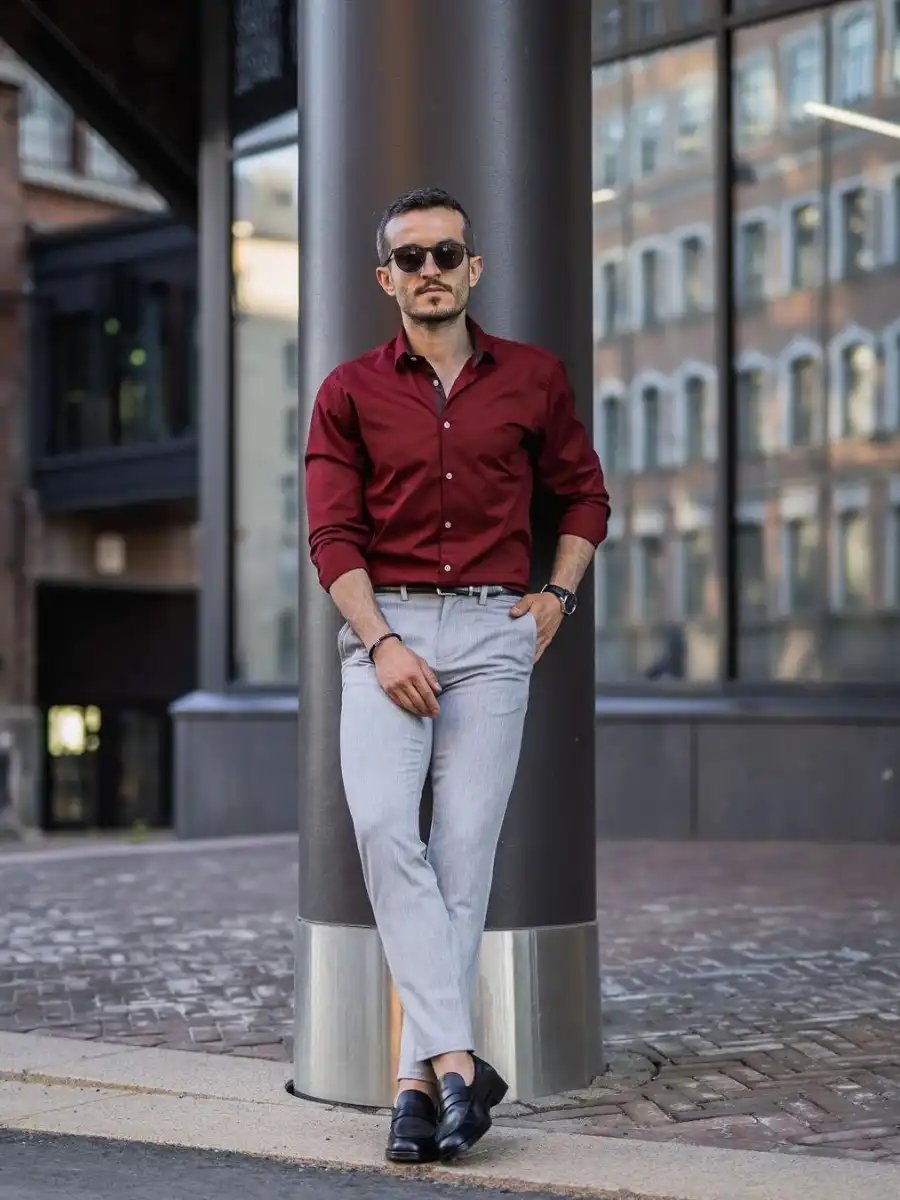 Dark Grey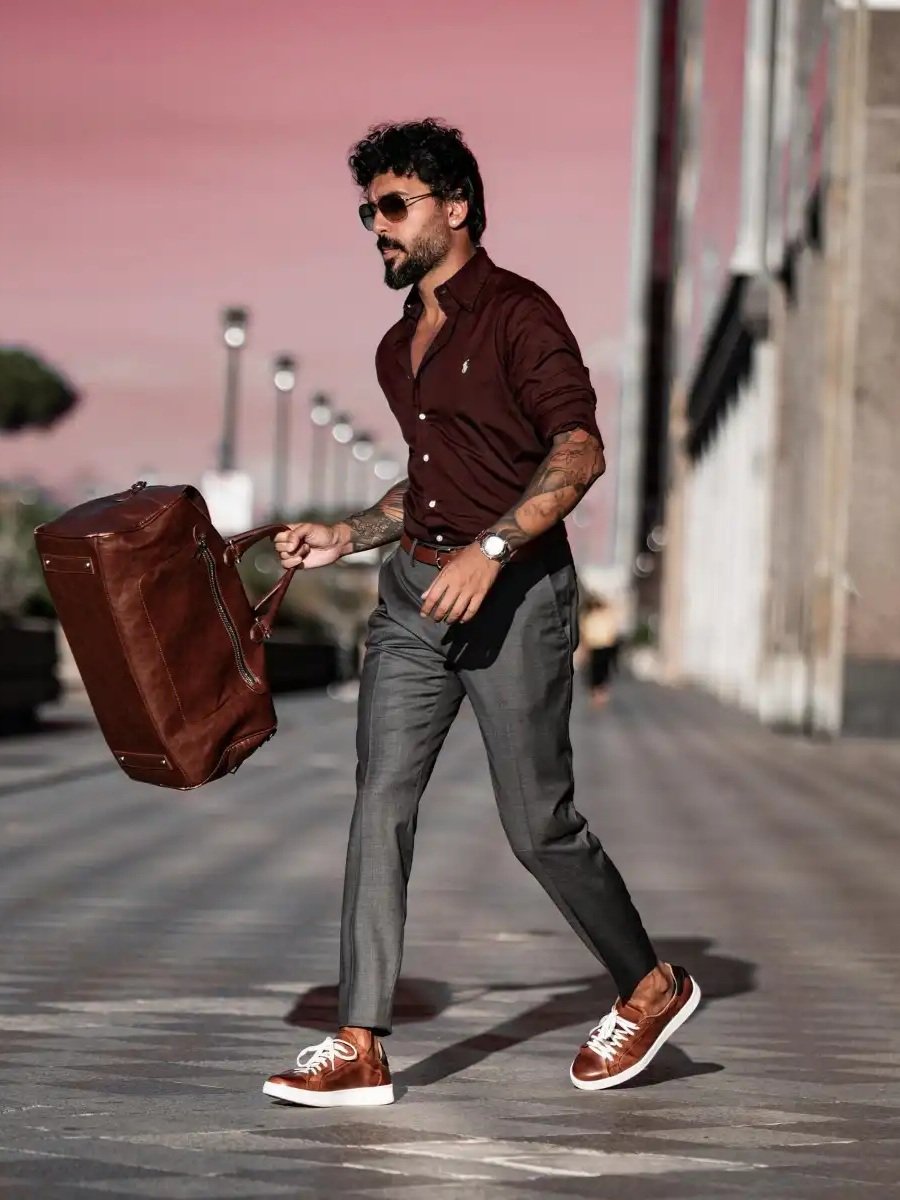 Maroon Shirt with Beige/Khaki Pants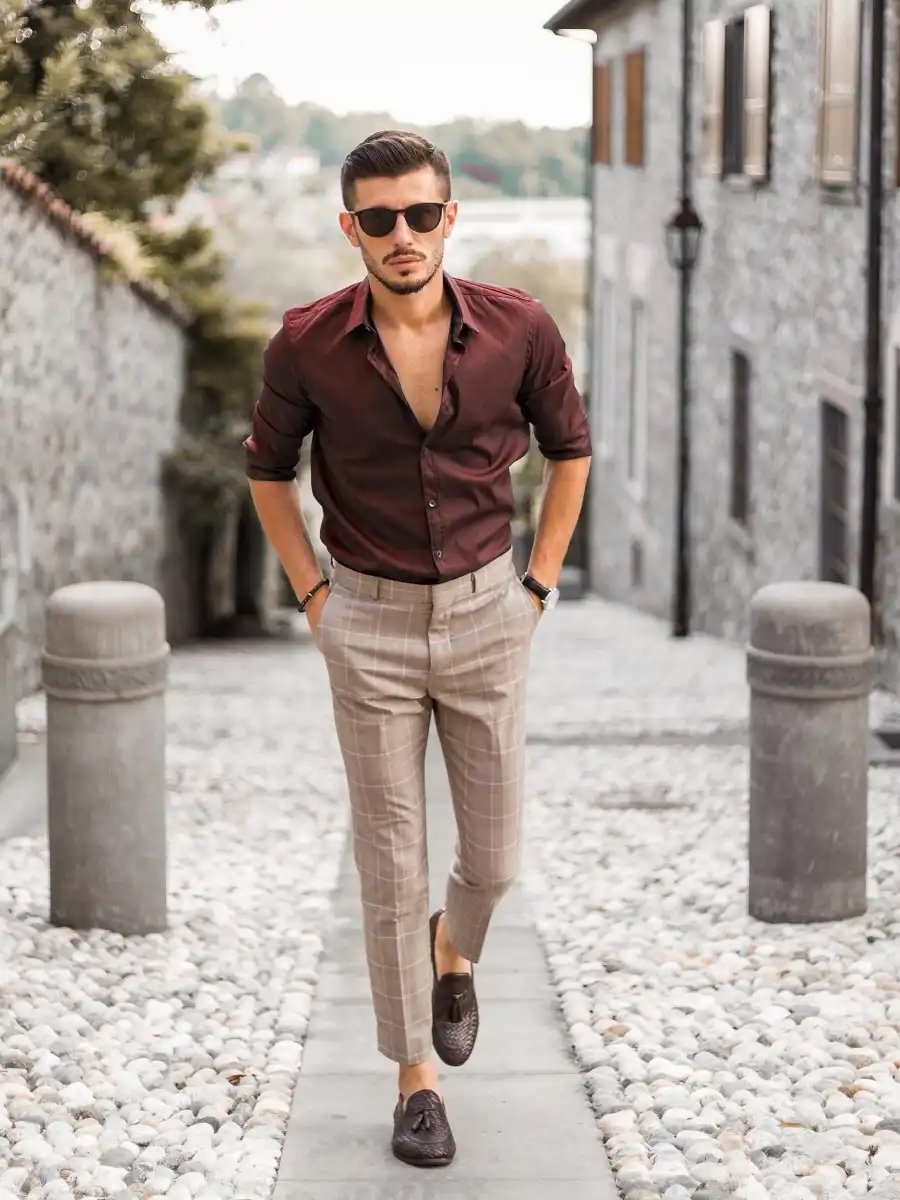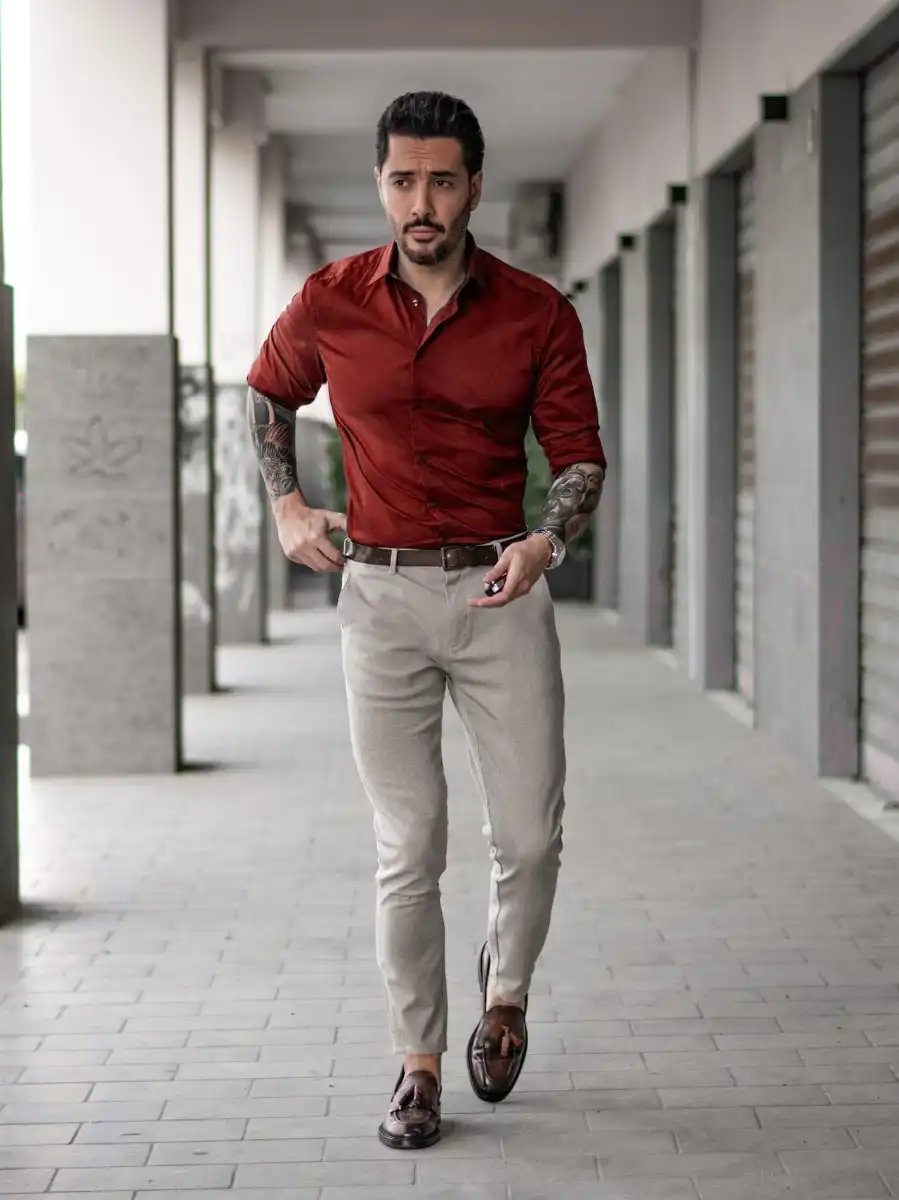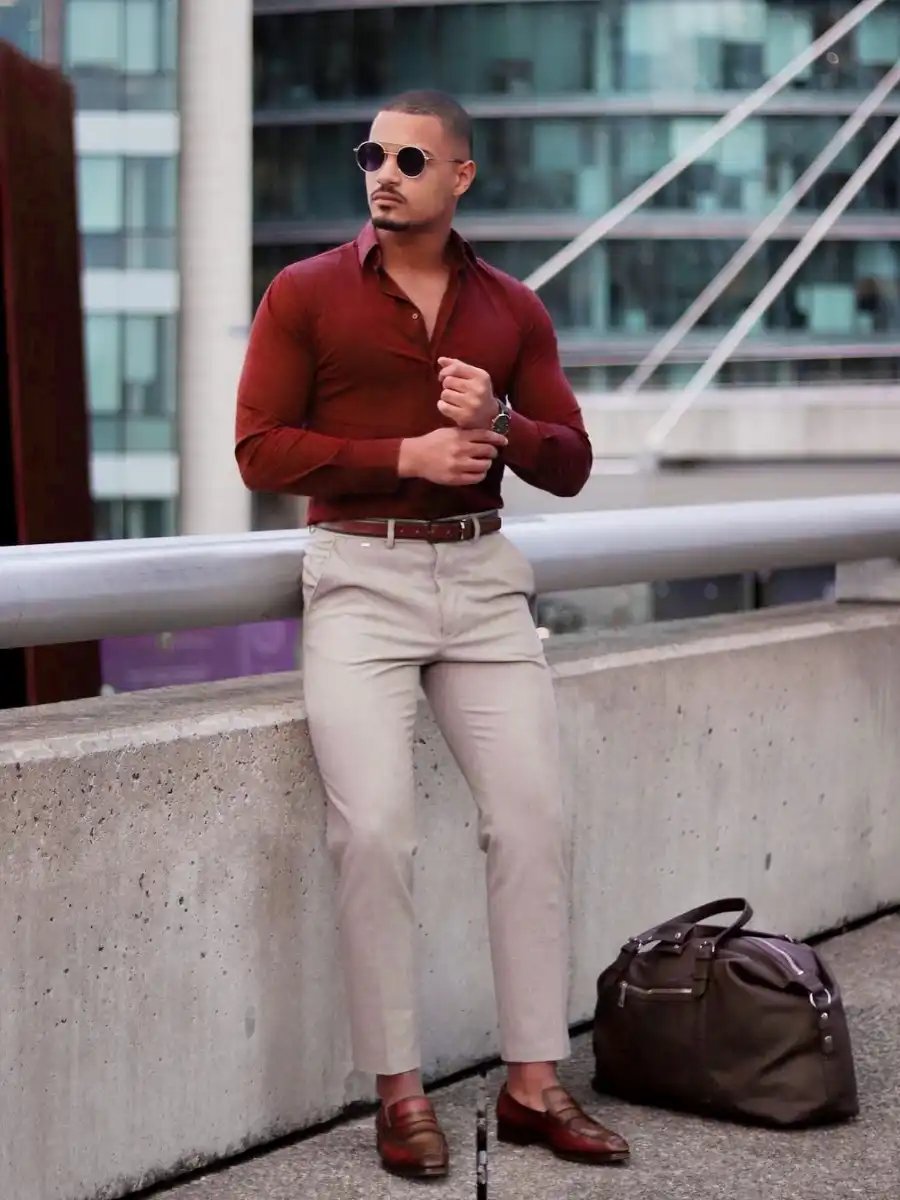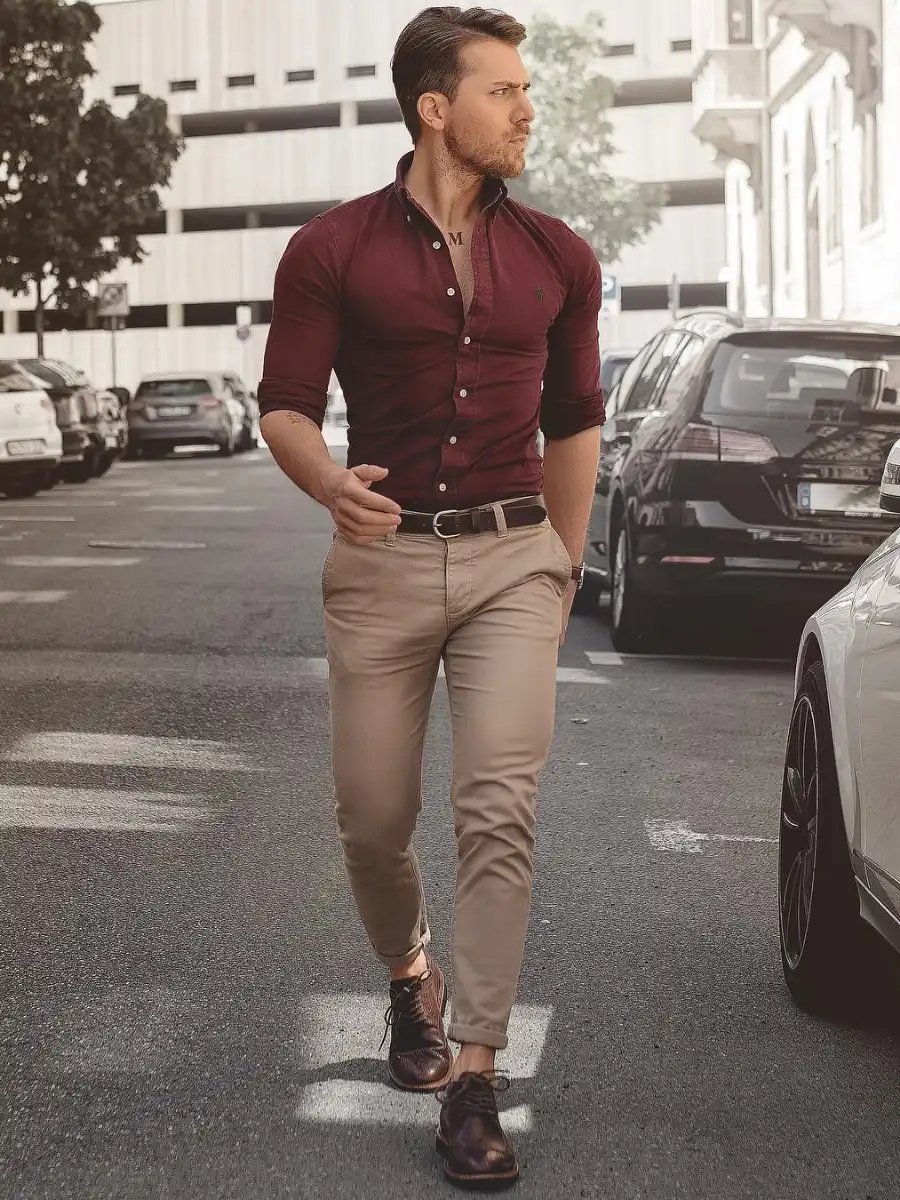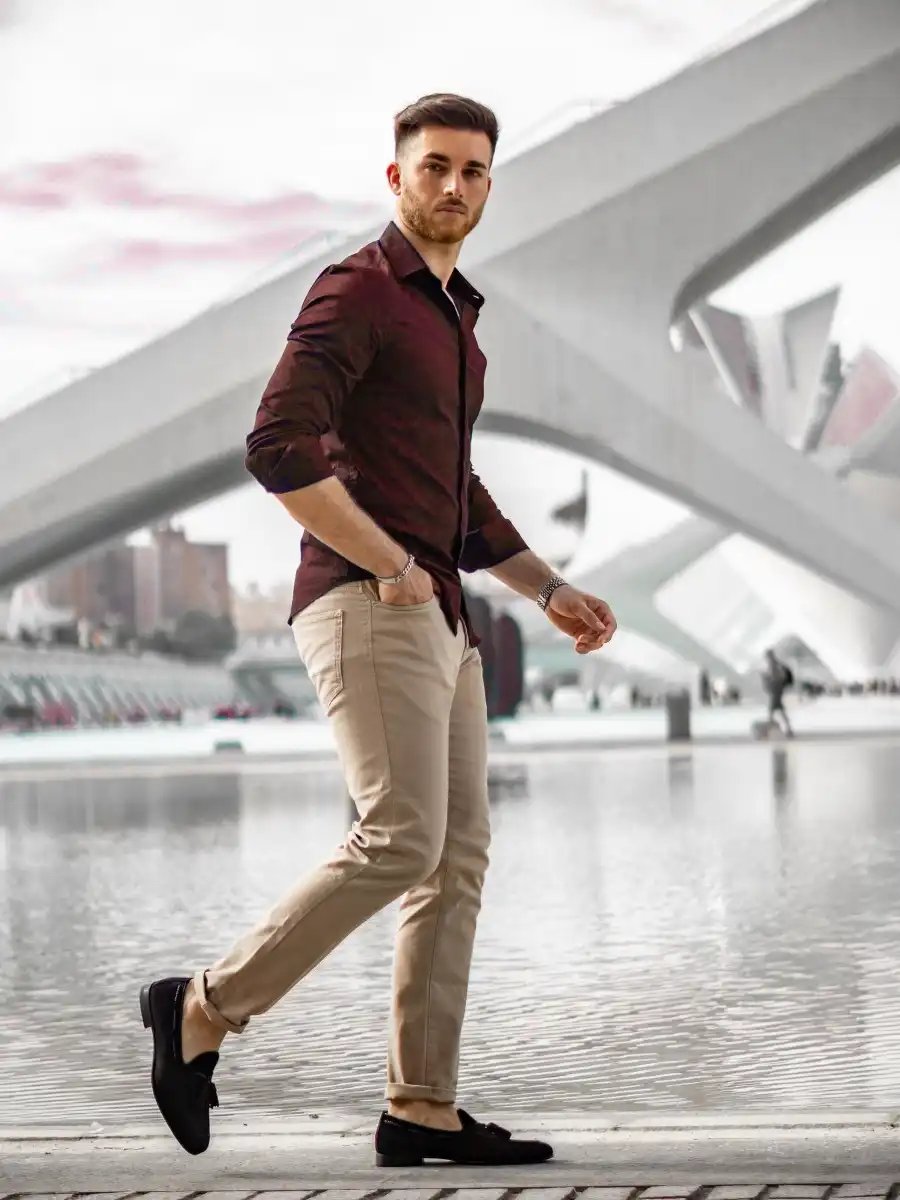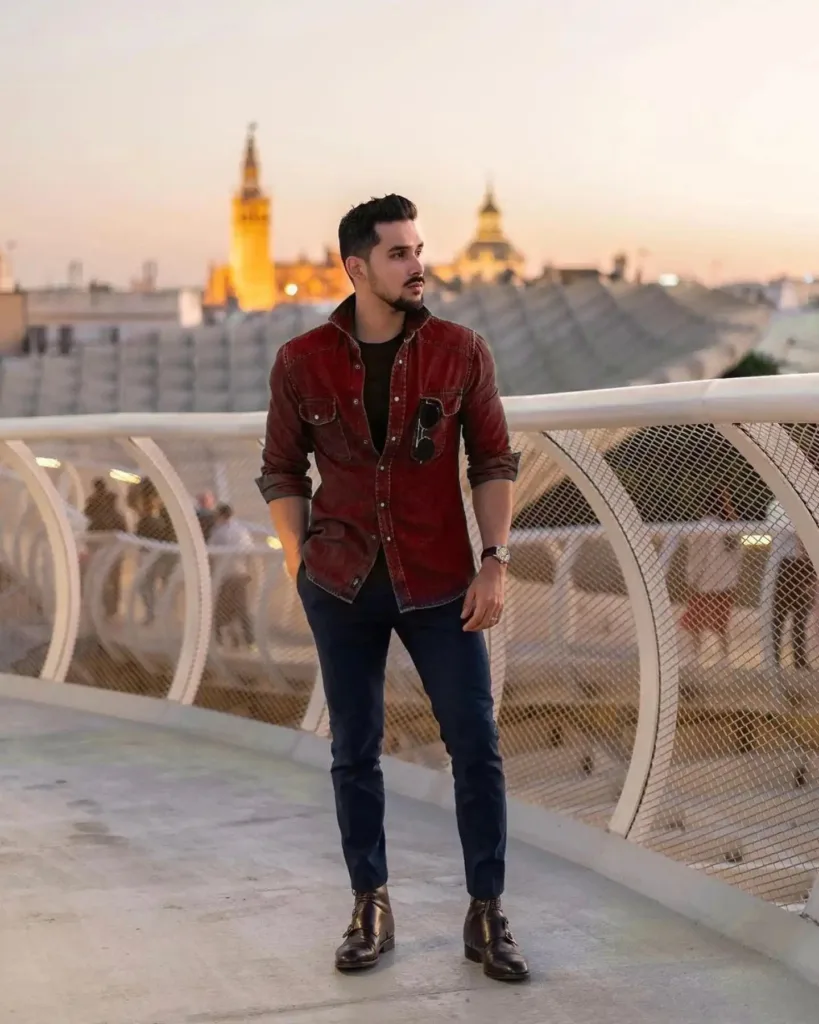 Maroon Shirt with Olive Green Pants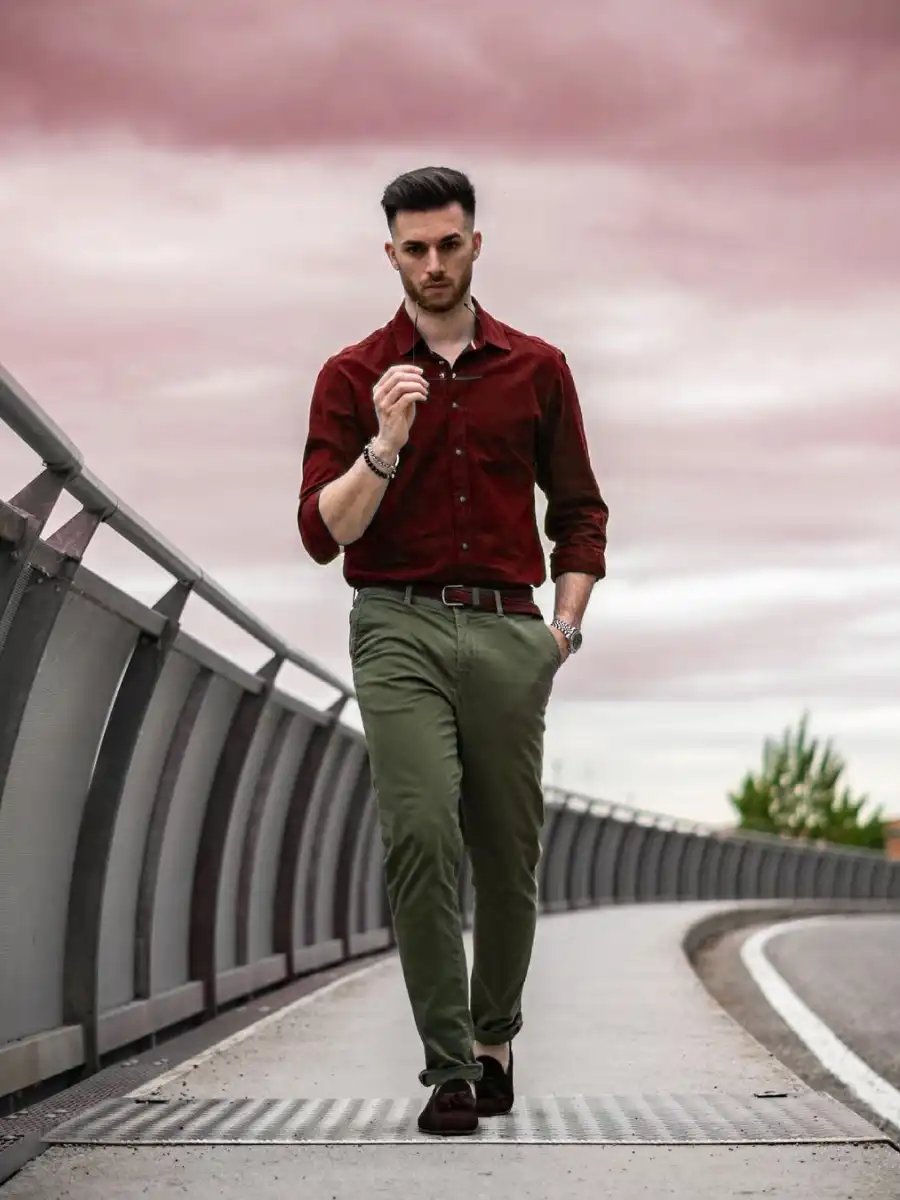 Maroon Shirt with Black Pants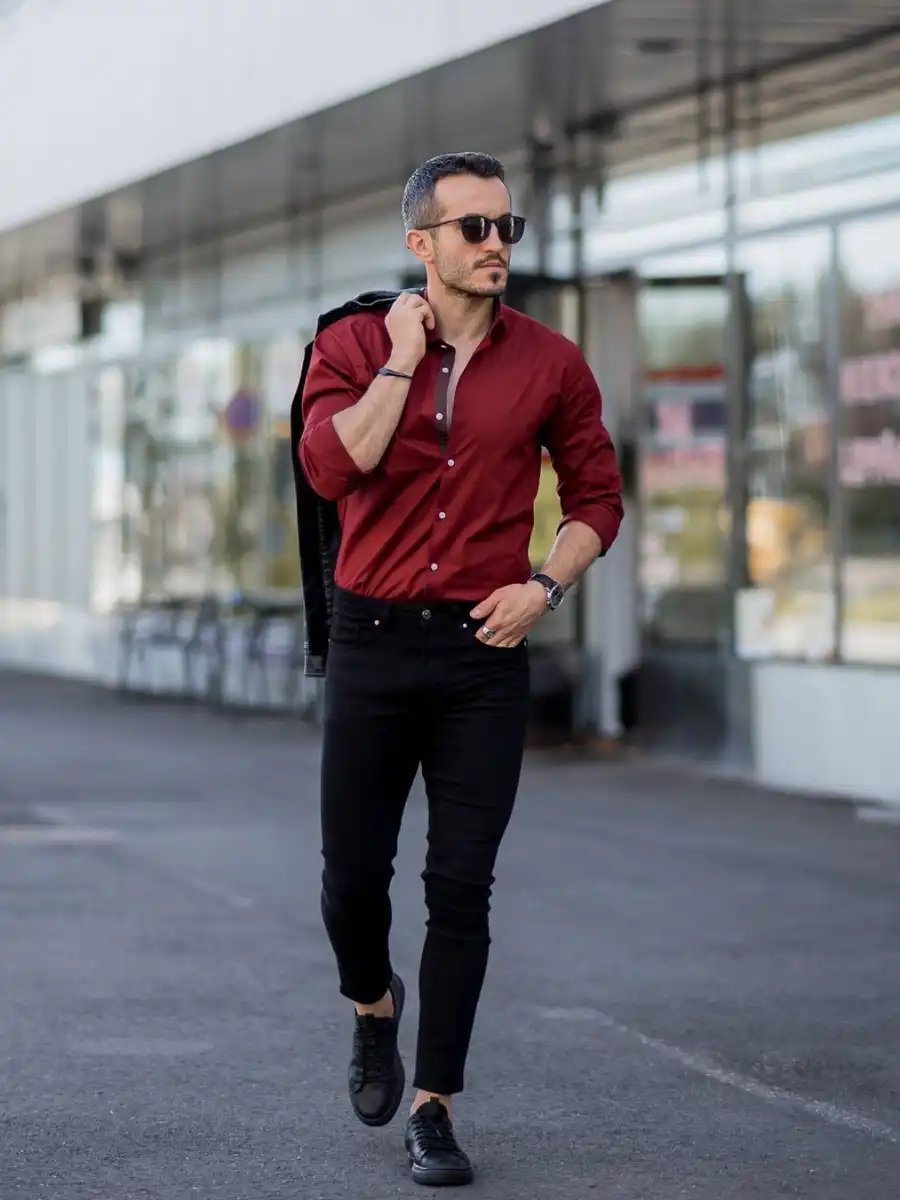 Maroon shirt with Blue Jeans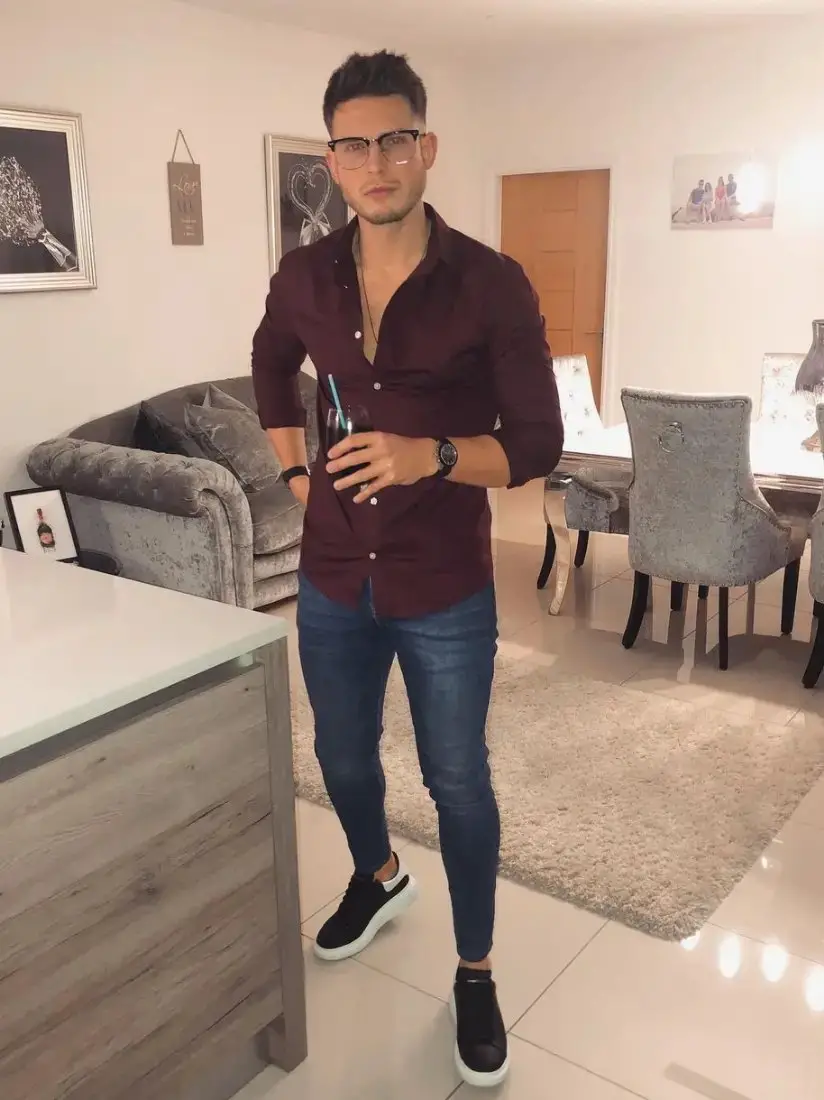 Conclusion
So, these are some pants color ideas that you can pair up with maroon shirts, and maroon shirt matching pants.
Hope you've got what you were looking for the best maroon pant combination pants.