Hello!! Tip-Top Gents, here I back again with a new style guide article to make you guys a bit more professional when it comes to carrying clothes and looking stylish & classy.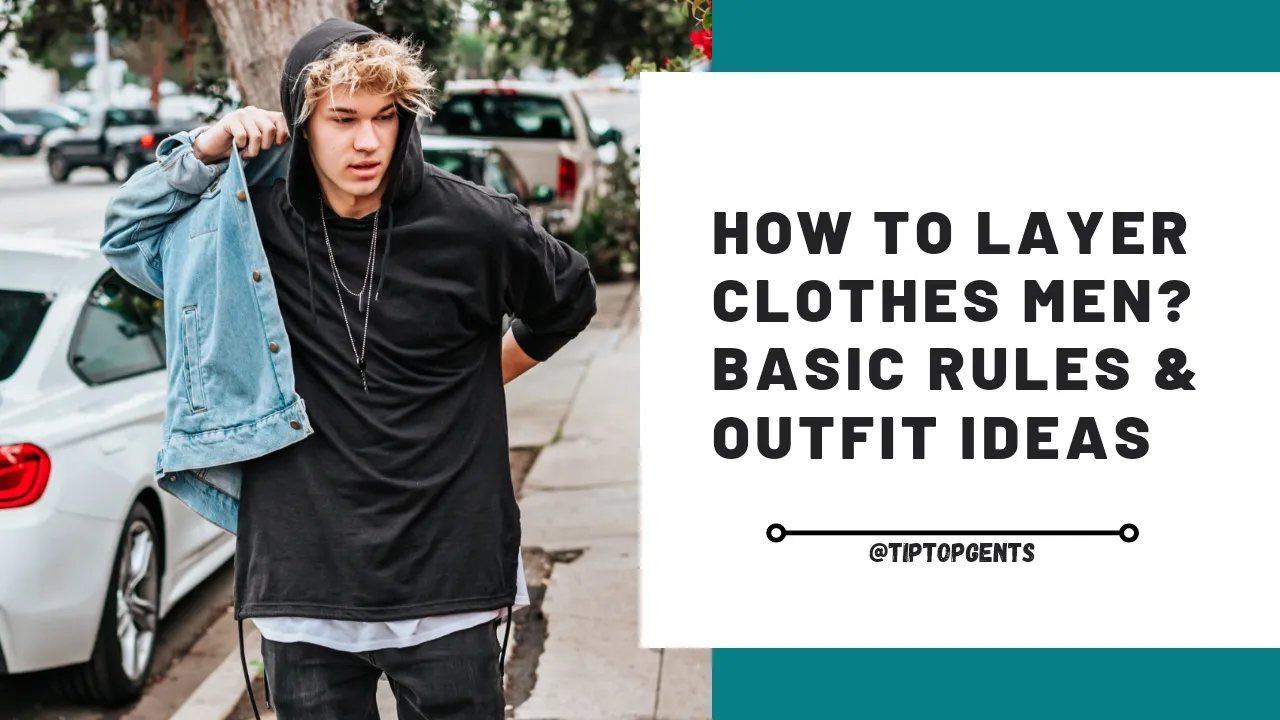 I was wondering to add one article to our 'Unique Dressing Style' category of this blog, in this category I add the article in which I provide a guide on various unique men's dressing styles.

So, I was searching for another unique dressing style that I could add to this category that will add value to the blog and that you guys love to know about.

And then an amazing idea comes to my mind which you guys already knew about because of that H1 heading on the top yes it was layering style, the reason why I found this topic perfect is that…

Layering clothes or carrying outfit stuff in layers is a great dressing style option that every stylish man should try, it has various advantages like;

It helps skinny guys to look a bit fit, it provides contrast and depth in your outfit, by layering clothes you can wear more number of your favorite stuff at one outfit and the usual one it makes you look classy and stylish.

These are some major advantages of layering dressing style for men there are many more reasons like these, that's why I've decided to write an article on this and let you guys take advantage of this style.

So, if you're planning to try that layering dressing style or you are already familiar with this but wanted to be a professional of it then this article is for you…

Because in this article, I'll give you all the guides that'll make you a pro of layering clothes style and help you to carry layering outfits, men flawlessly. I'm going to share here the basic tips or guides that you should always consider while layering your outfit.

Like; the basic rules of wearing layering style flawlessly and I'll show you layering outfits men lookbook (examples) as well which will give you an idea of how many styles of outfits you can try by layering clothes in the perfect way.

And I'll give you my secret tips for layering that'll help you to enhance your class while wearing layering clothes, so make sure you read the article thoroughly.
Without further ado let's dive into the article…
Rules For Layering Clothes
Keep Contrast In Colors
The first rule of wearing layering clothes is to maintain contrast in the colors of the cloth you carry in layering.
Always go for those colors which contrast with your layers while you carry it, here is the simple rule to do so;
IF THE OUTER LAYER IS IN DARK COLOR THEN THE INNER LAYER SHOULD BE IN LIGHT COLORS
AND, IF THE OUTER LAYER IS IN LIGHT COLOR THEN THE INNER LAYER SHOULD BE IN DARK COLOR
This is a simple way to add contrast to your layers.
Maintain Pattern Balance
The second rule of layering clothes for guys is maintaining balance in your pattern. You should maintain balance in your layering stuff for a simple and elegant look.
It means if you're carrying a patterned outfit in your layers then make sure to balance it well and do not overdo it, here is the simple rule to do so;
IF YOUR OUTER LAYER HAS ANY TYPE OF PATTERN THEN GO FOR A SOLID (PLAIN) PATTERN INNER WEAR.
SIMILARLY, IF YOUR INNER WEAR HAS PATTERNS THEN MAKE SURE THE STUFF YOU WEAR OVER IT SHOULD NOT HAVE ANY PATTERNS (SHOULD BE PLAIN).
Maintain Fabric Balance
For comfort and classy layering style, you should follow this third rule, which is to maintain your fabric balance.
If you'll ignore this rule then you'll feel uncomfortable and look dumb in your layering clothes, the rule is;
ALWAYS CARRY THIN LAYERS INNER SIDE AND THICK LAYERS OVER IT.
Thin layers layering stuff should always go under thick layers layering stuff so it'll make you feel comfortable and look perfect in your layering outfits.
Secret Tips For Layering Clothes
Here are some tips that I follow while I layer my clothes, I thought I would share them with you and you might find them useful.
But, as I said it is my secret tip it applies sometimes and sometimes not, and it has various exceptions too, so it is up to your style sense when & how you'll use it.
No two same collars
The first tip that I follow is not carrying the same collar type outfit stuff at once while layering, it means don't wear two clothing stuff with the same collars in your layering outfit.
Open The Buttons of Outer Layer
If the outer layer you're carrying has buttons then most of the time try to open it up because it'll let your inner wear show up properly.
Add Extra Accessories
You can add extra accessories to your layers to make your outfit look more stylish like as; adding mufflers, a tie, and a scarf.
How many layers you should go for in layering style?
This is the most common and crucial question when it comes to layering clothes for men, you should know how many layers you can add to your outfit.
2 Layers are the best and safest when it comes to layering in decent weather.
If there is quite cold out there then you can go for 3 layers.
Don't go for more than 3 layers.
Some tips for carrying 3 layers clothes…
The tips I've provided above were for 2 layers outfit but if you're going for three layers then here are some points that you should always consider.
Use alternate contrast colors in layers; it means dark-light-dark or light-dark-light
Maintain pattern balance with 'the alternate' method like; pattern-plain-pattern or plain-pattern-plain.
Even if small part but let all three layers be seen.
So these are the basic rules of layering three layers of outfits.
Layering Outfits Men
With the help of all the above instructions and rules now you know how to wear layer clothes guys without looking dumb.
But you'll still be confused about what outfit stuff you should use in layering style. And with which way & style? Well, this heading will tell you the same.
Here I'll show you the layering outfits men's example or you can say it lookbook which will give you ideas on which type of clothes you can use in layering style with the best style & ways…
All images are collected from @instagram
Shirt as OverWear
Shirt + Wife-Beater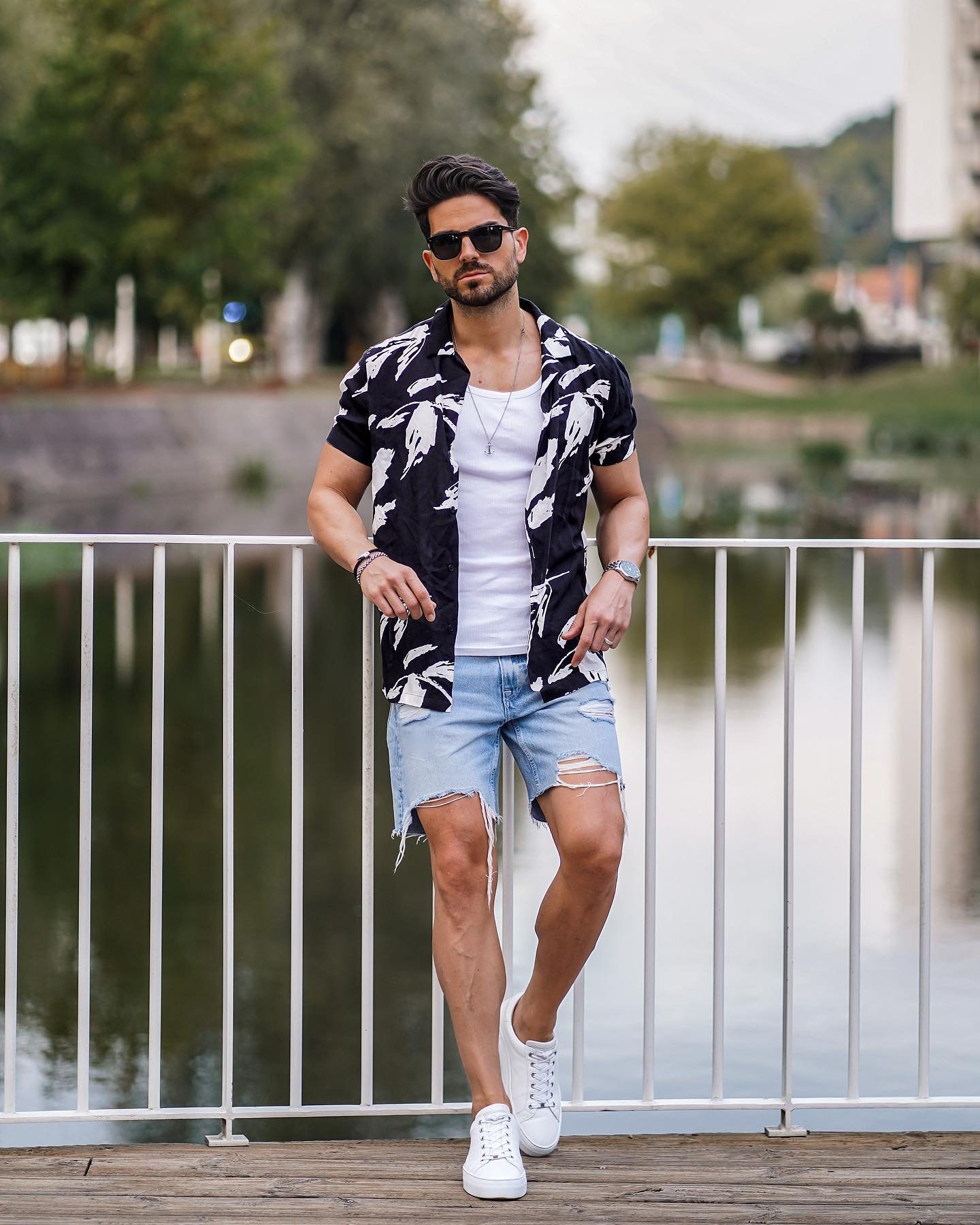 Flannel Shirt + Crewneck T-shirt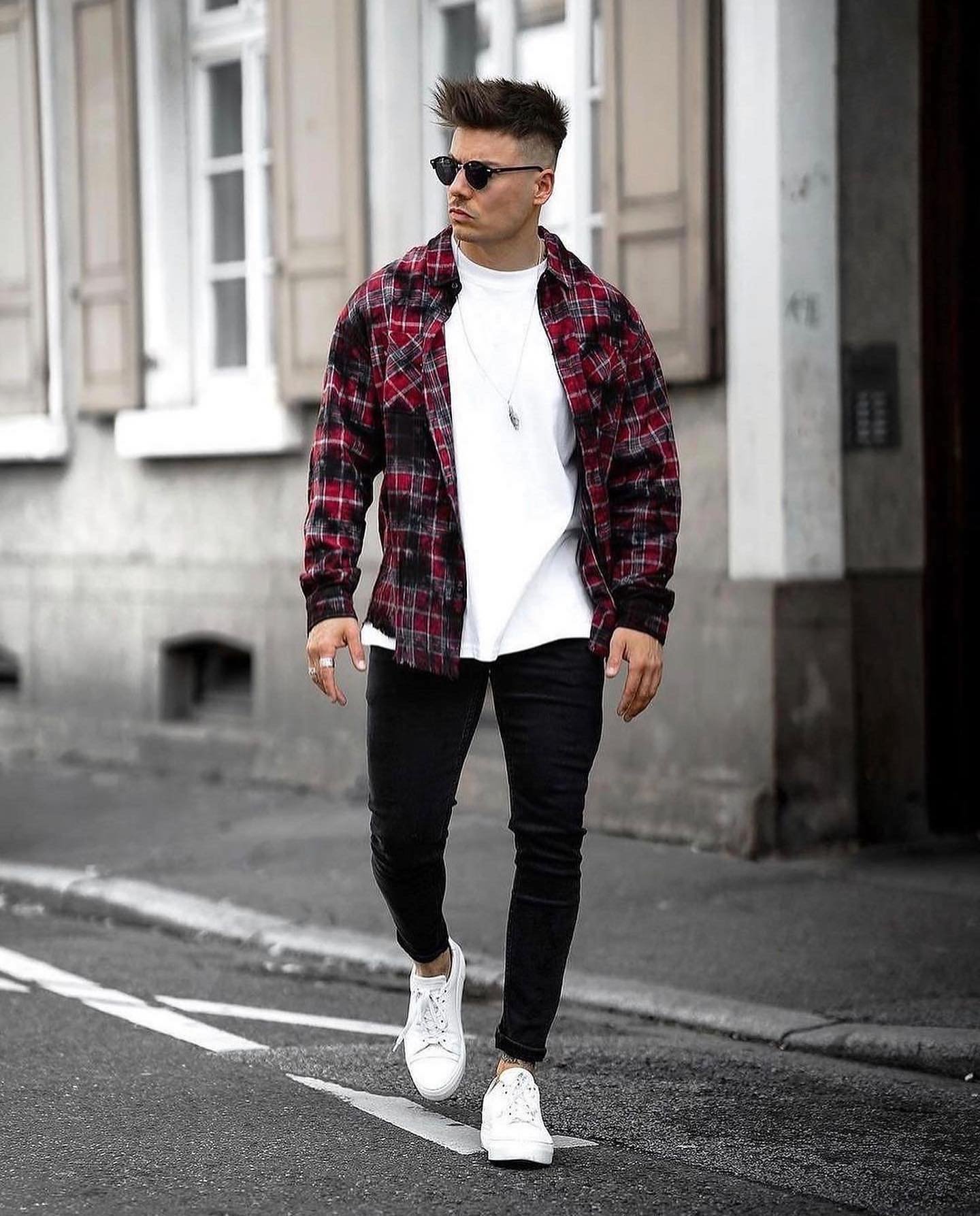 Plain Shirt + Crewneck T-shirt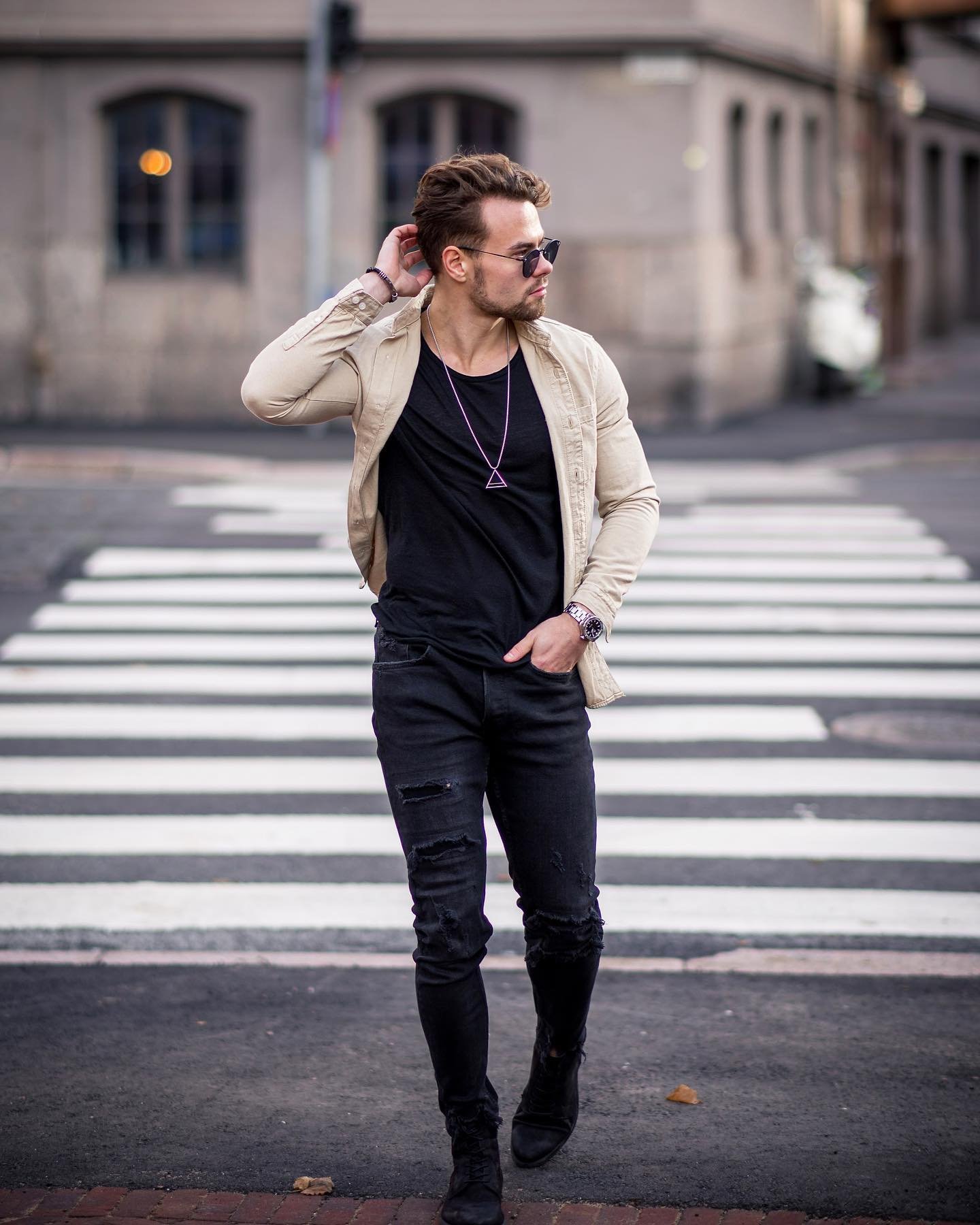 Double Pocket Shirt + Crewneck T-shirt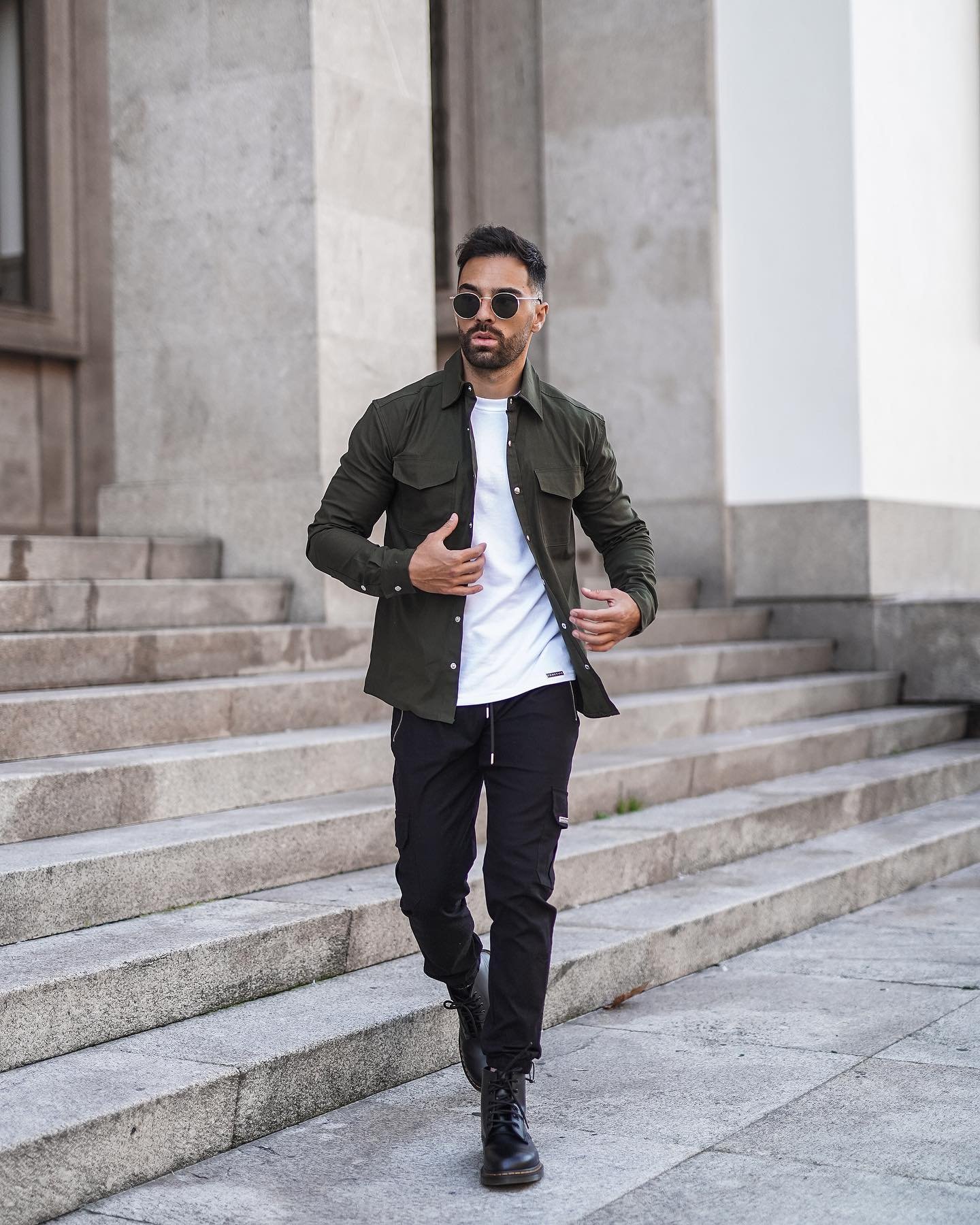 Also Read; How to carry open shirt with T-shirt Style Outfit?
Double Pocket Shirt + Sweatshirt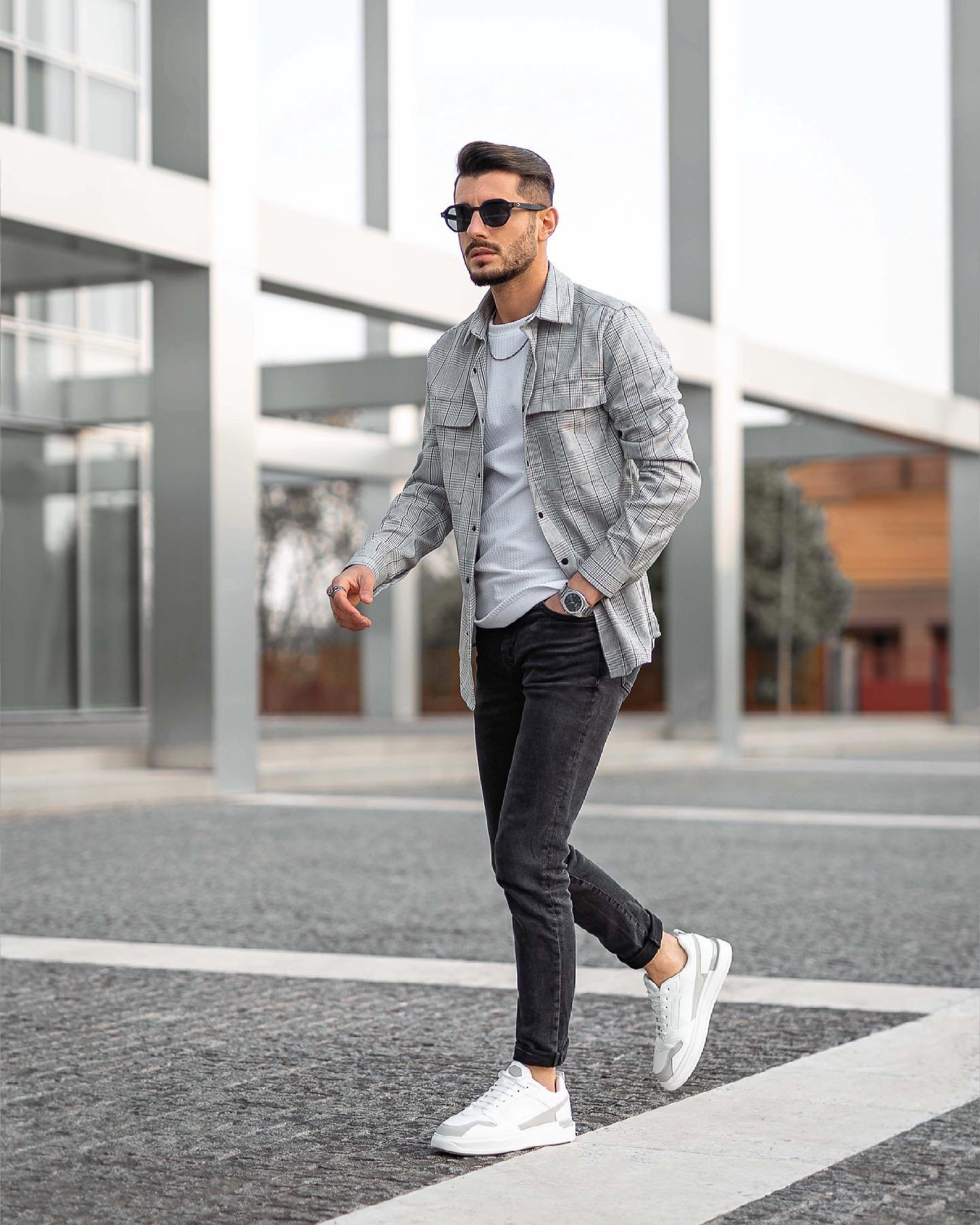 Shirt as Inner-wear
Sweaters + Shirt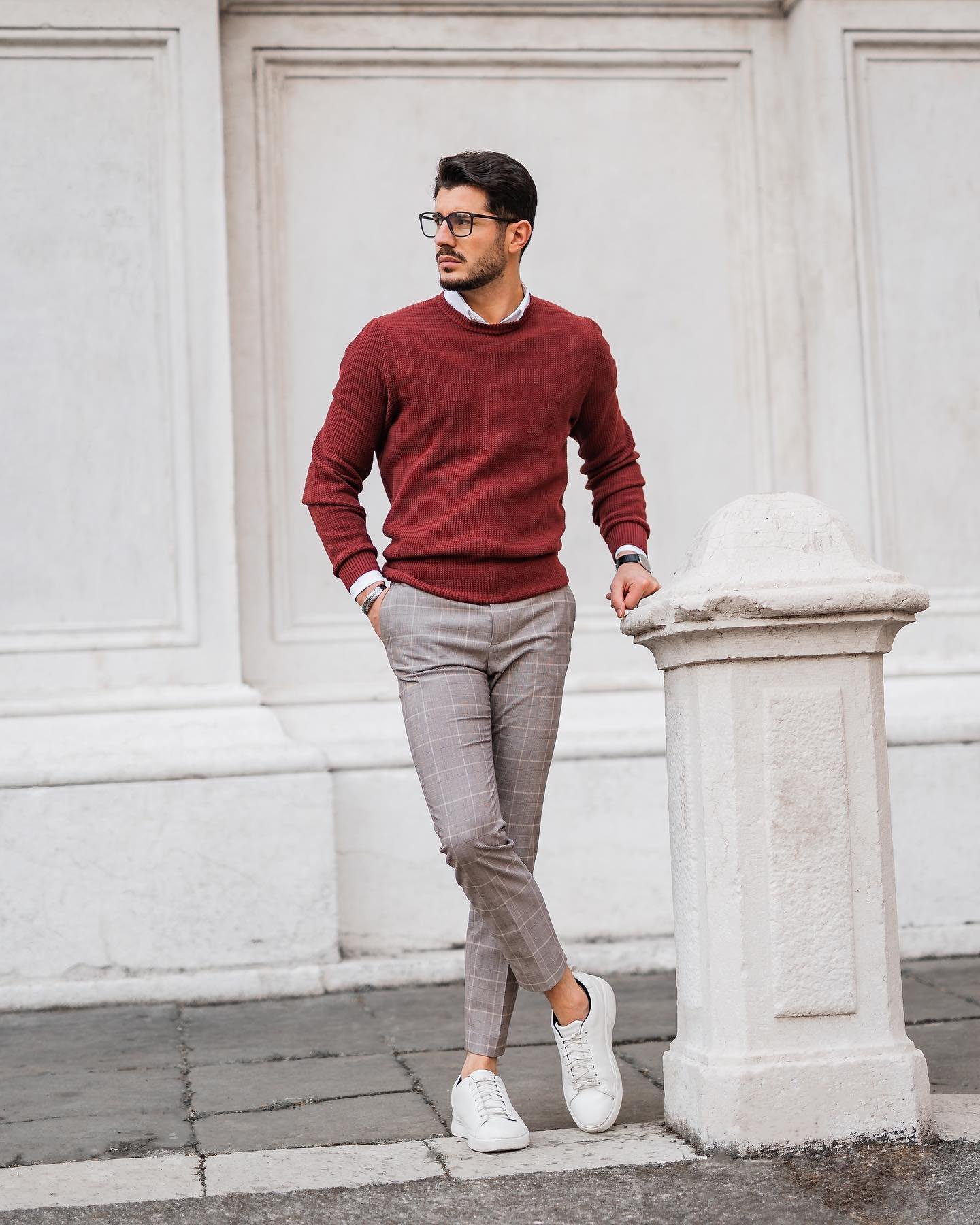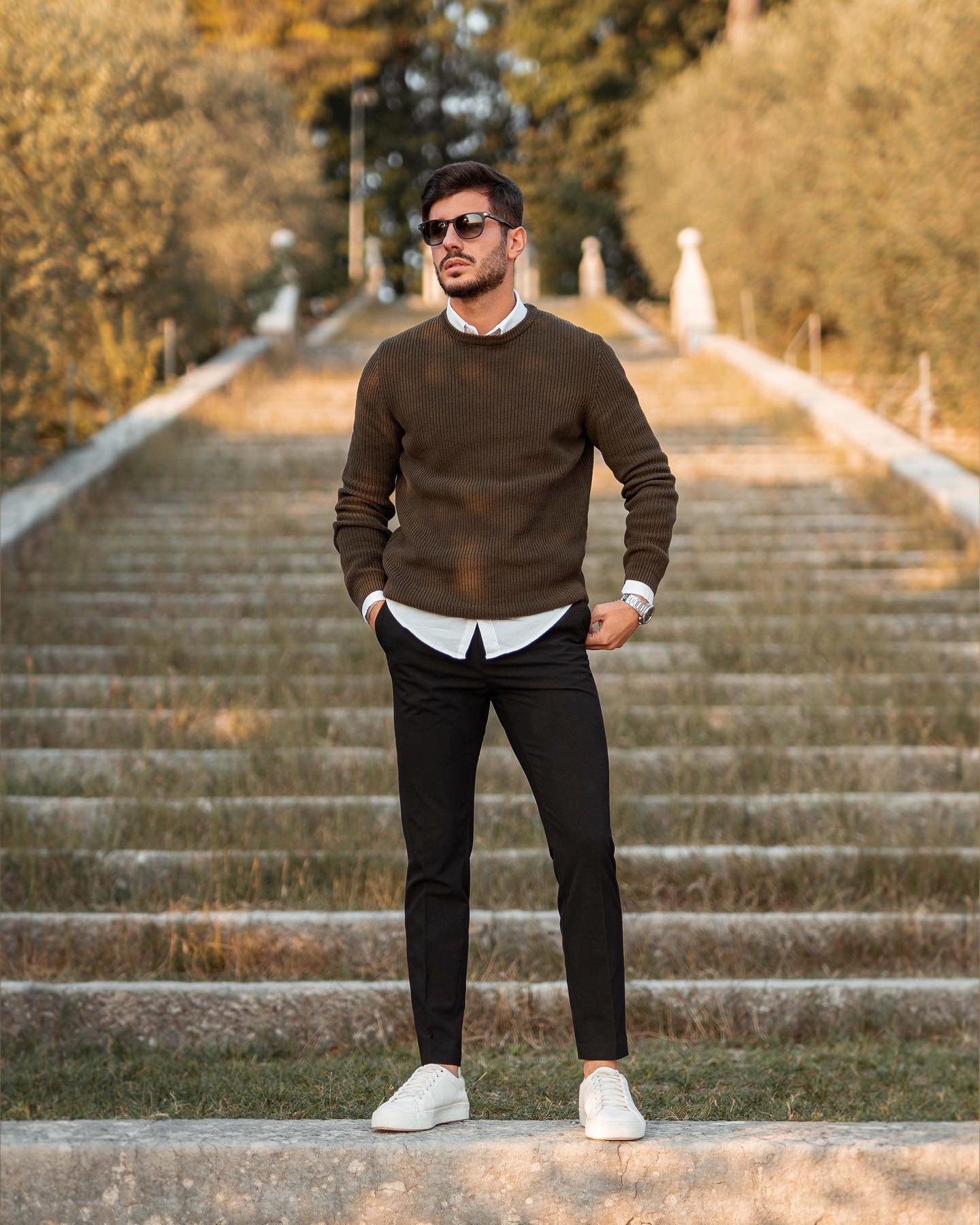 Vests + Shirt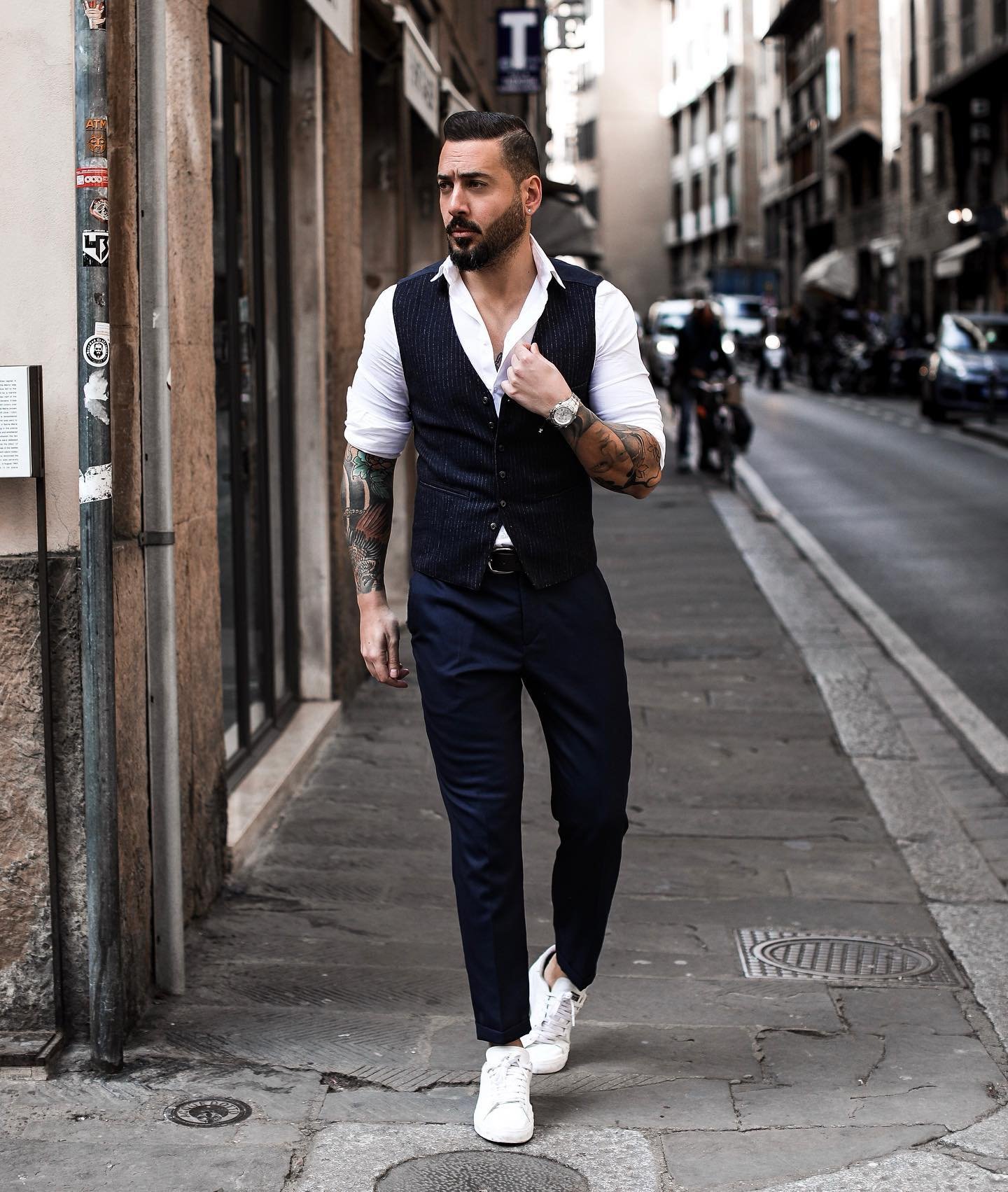 Jackets + Shirt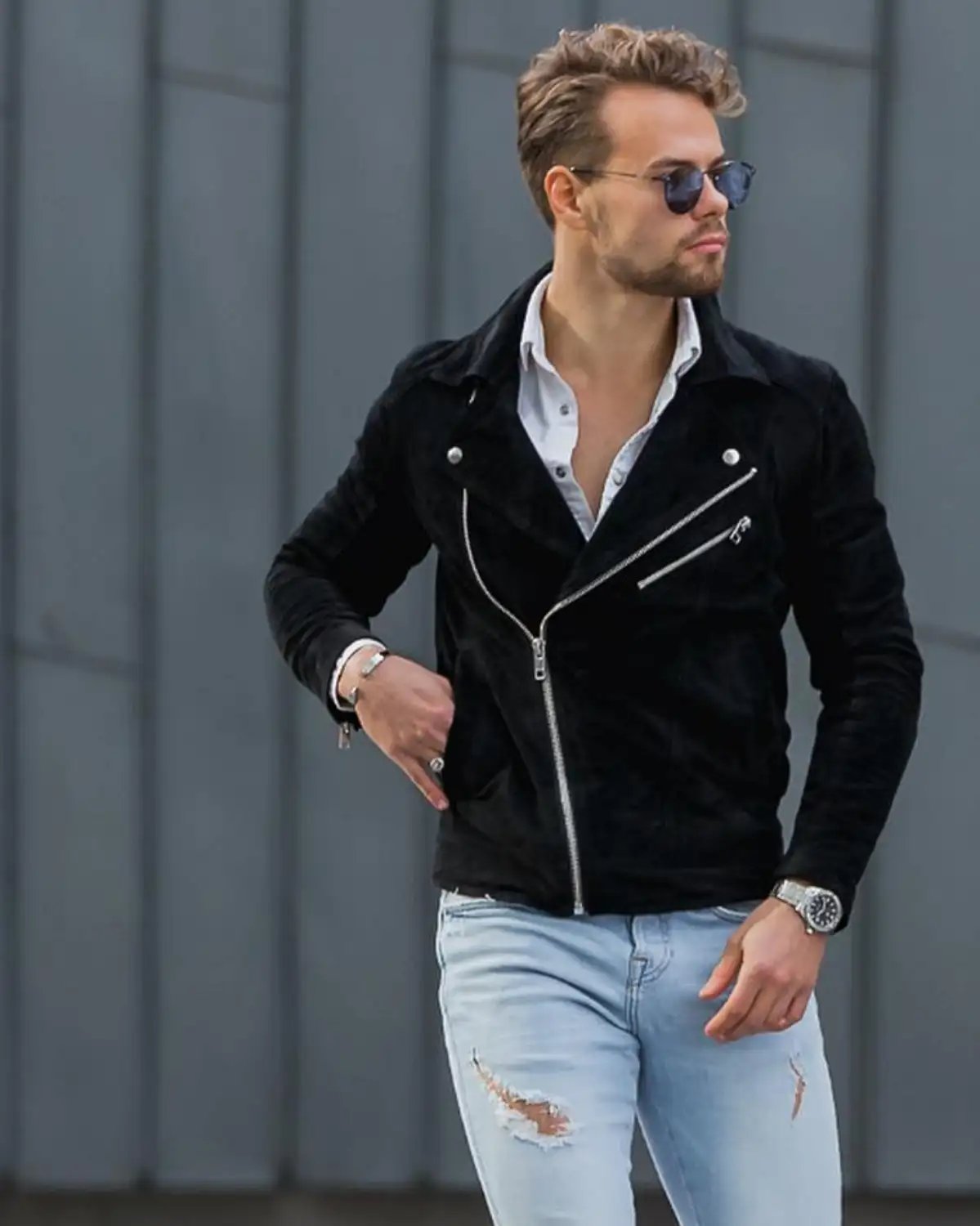 Long Coat + Shirt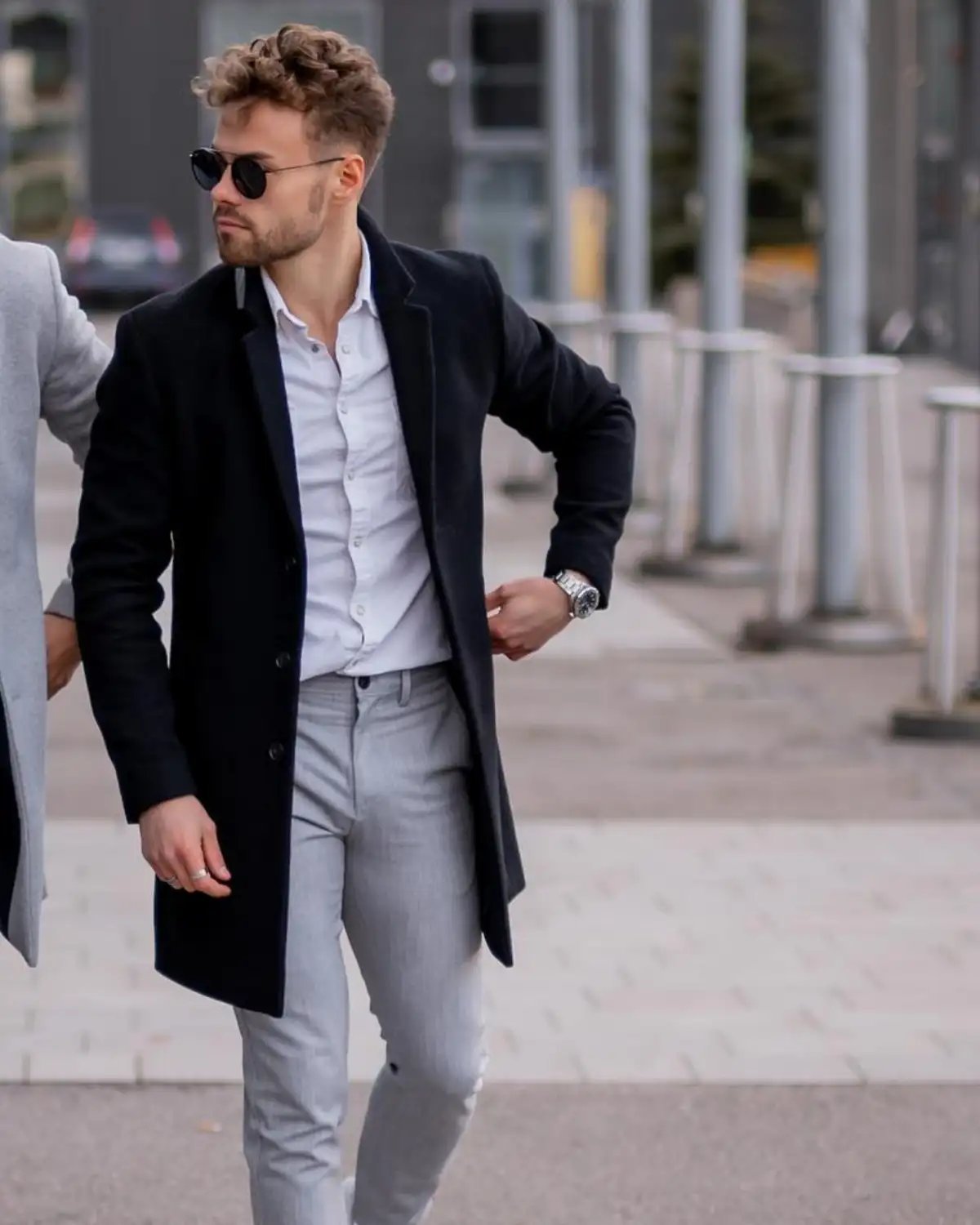 Hoodie Layering
Hoodie + Crewneck T-shirt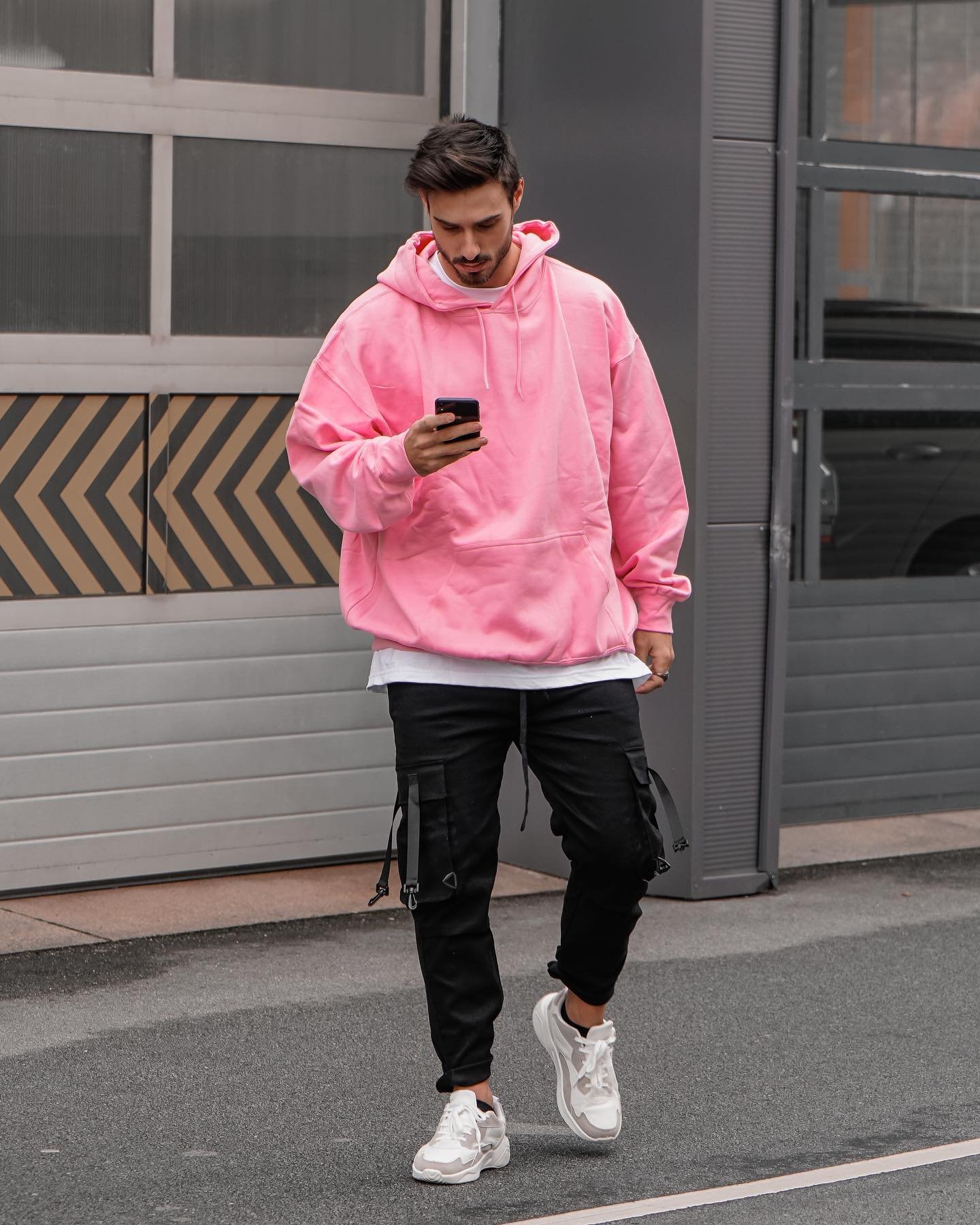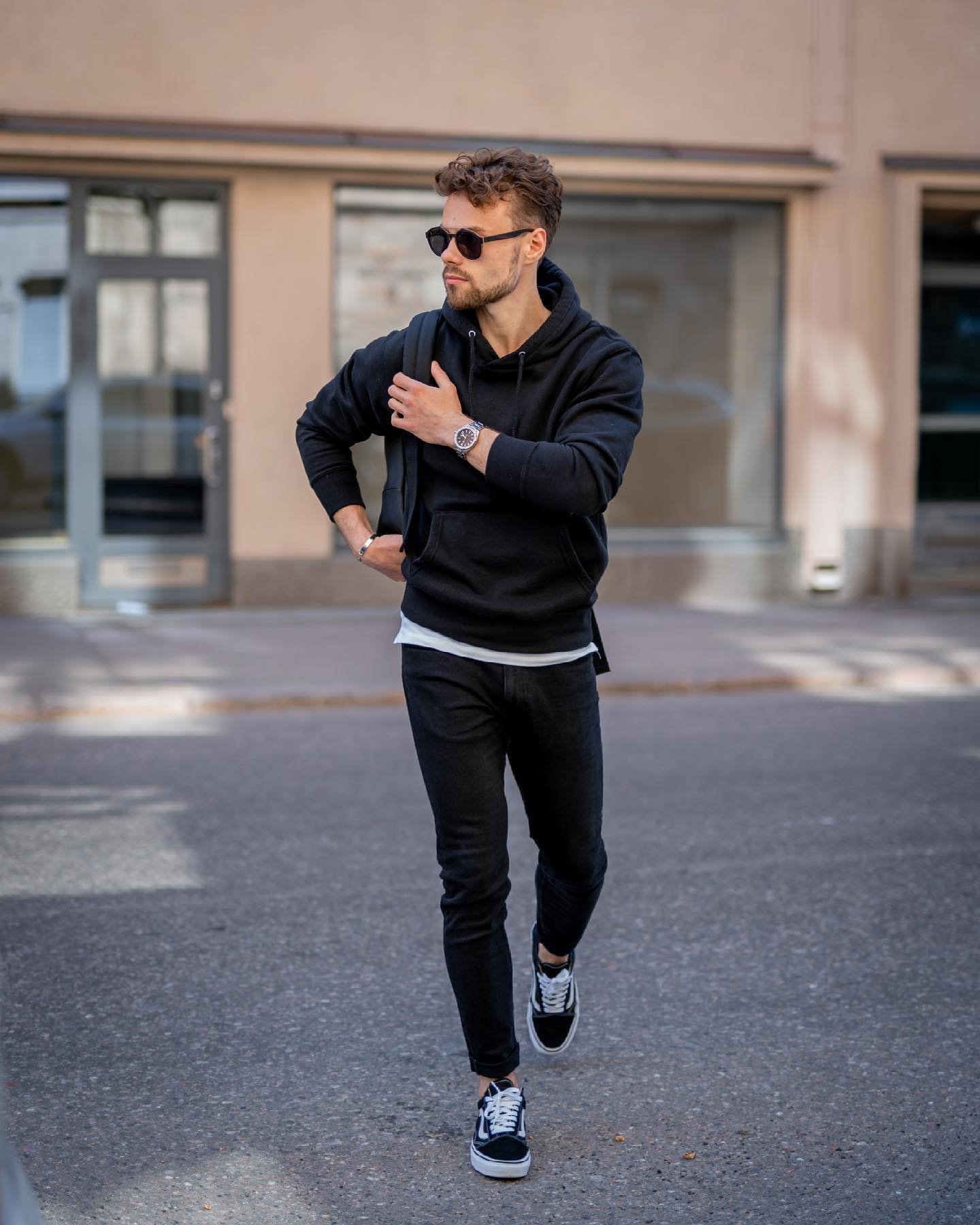 Shackets + Hoodie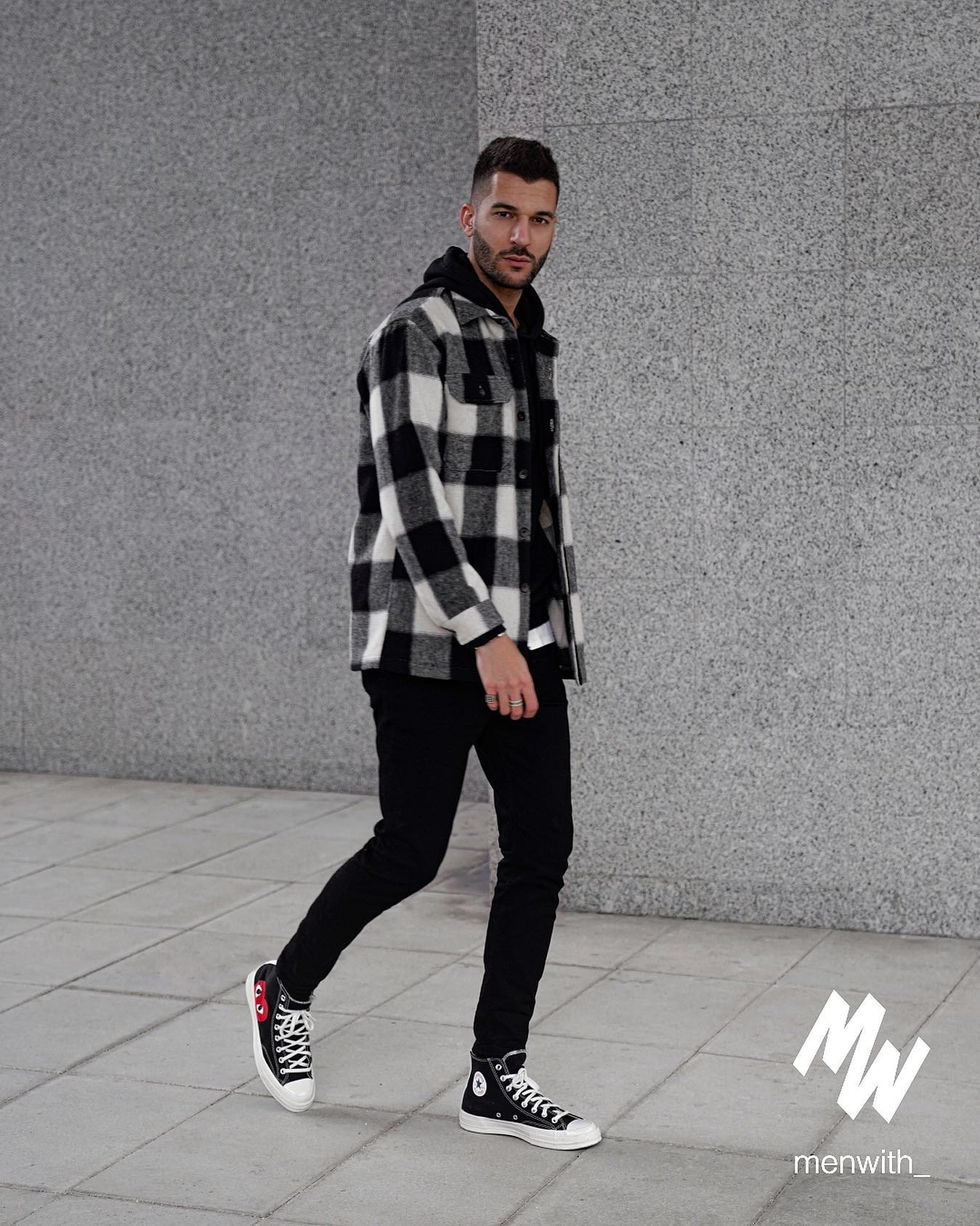 Denim jackets + Hoodie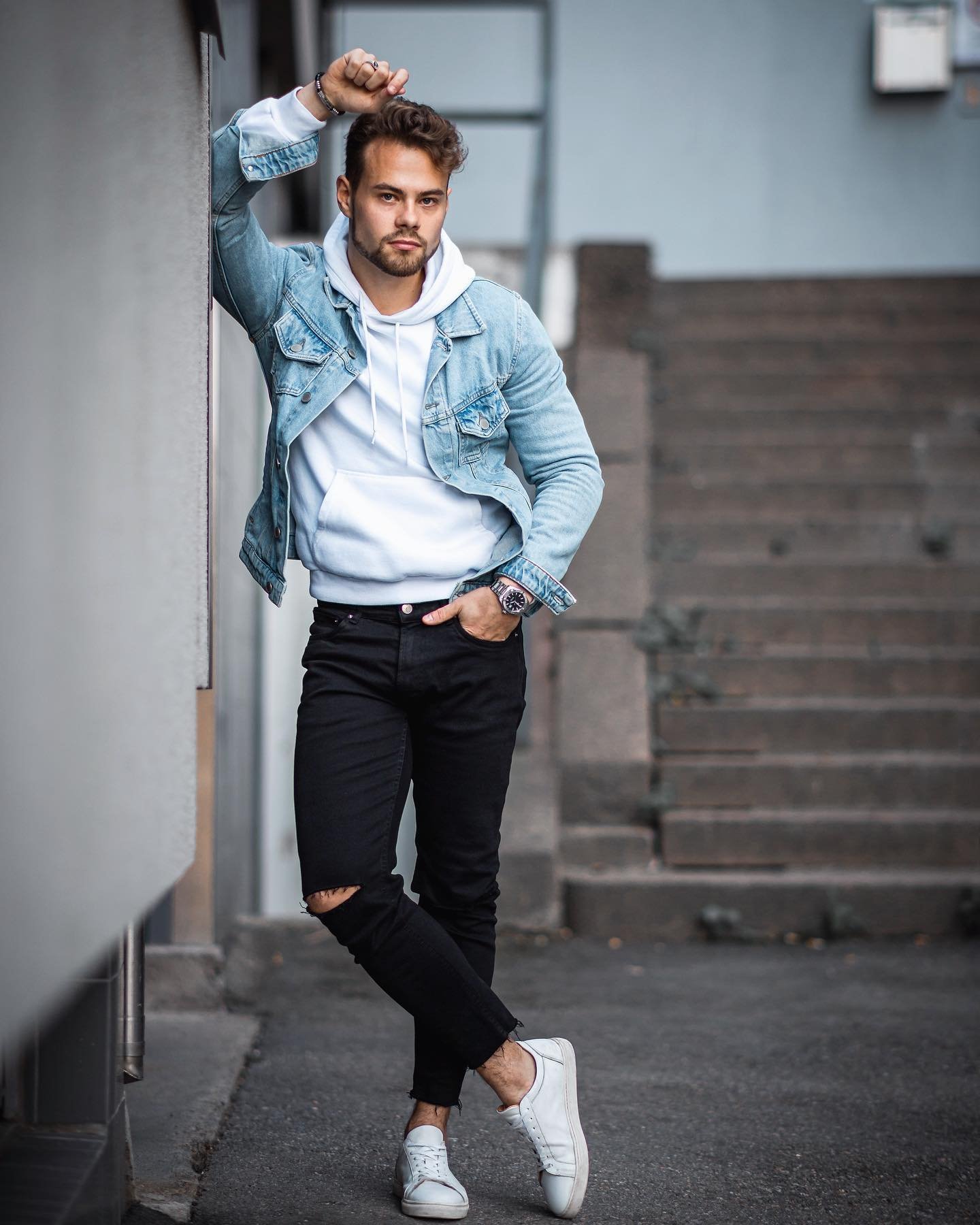 Long Coat + Hoodie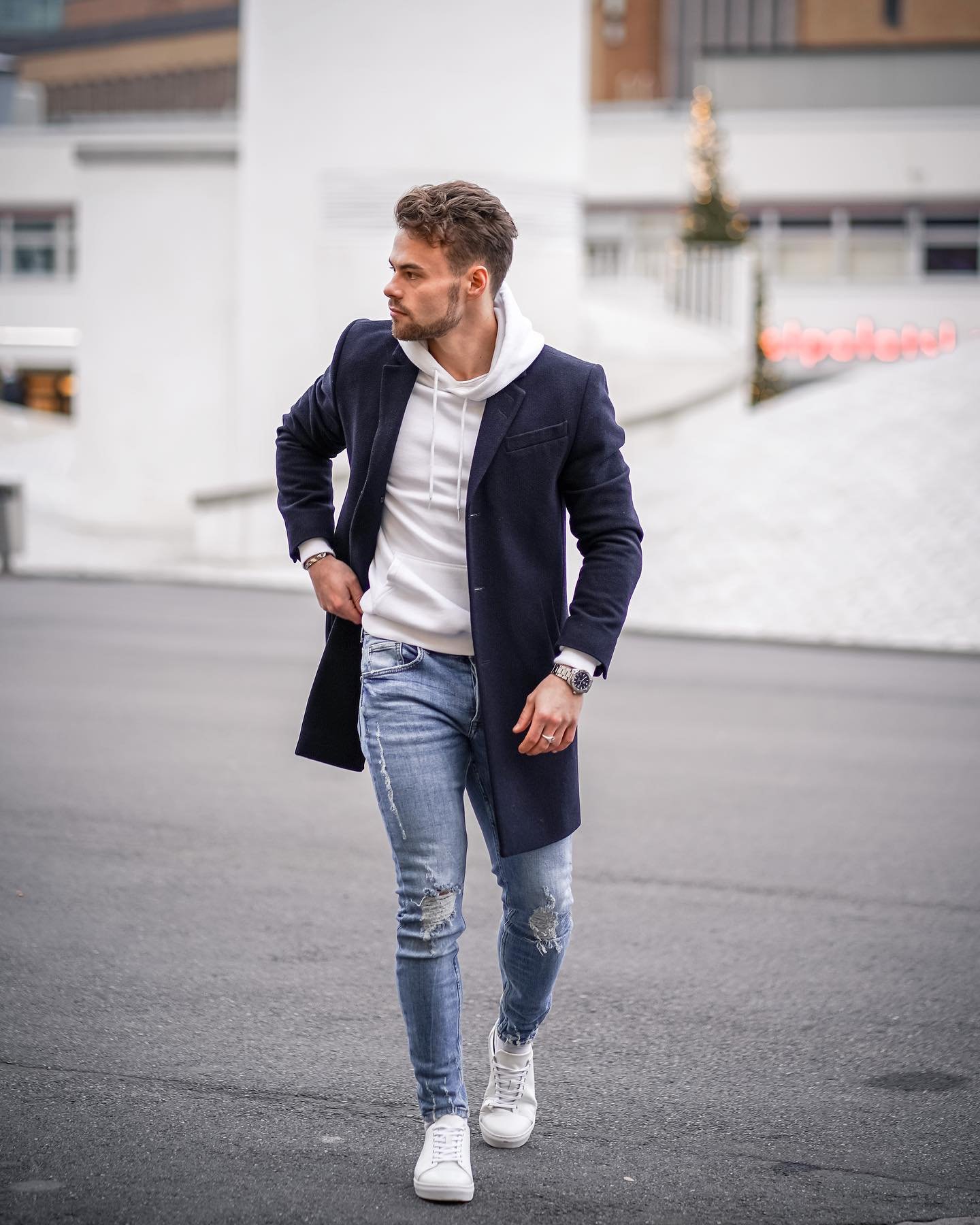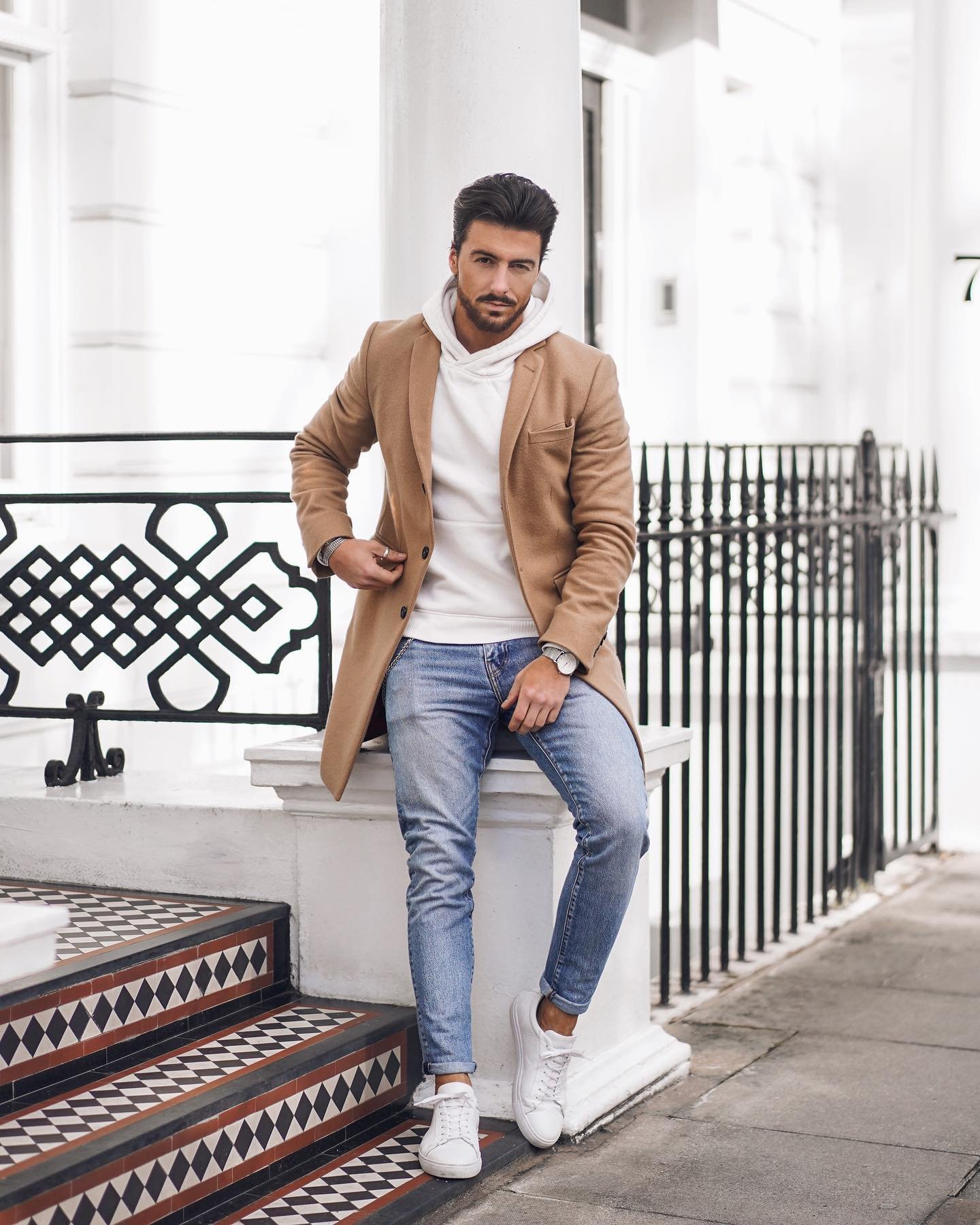 High-neck Layering
Shackets + High-Neck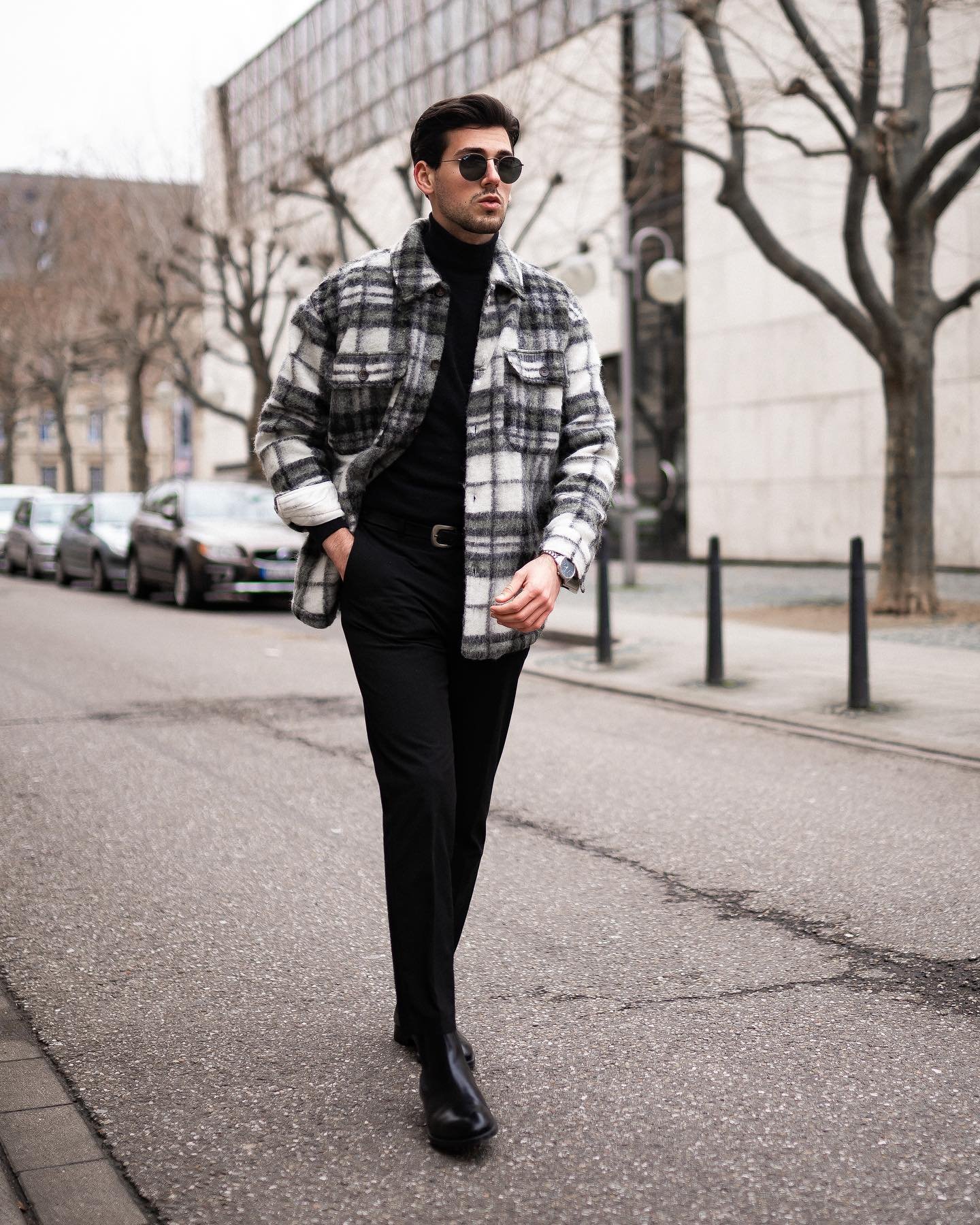 Puffer Vests + High-Neck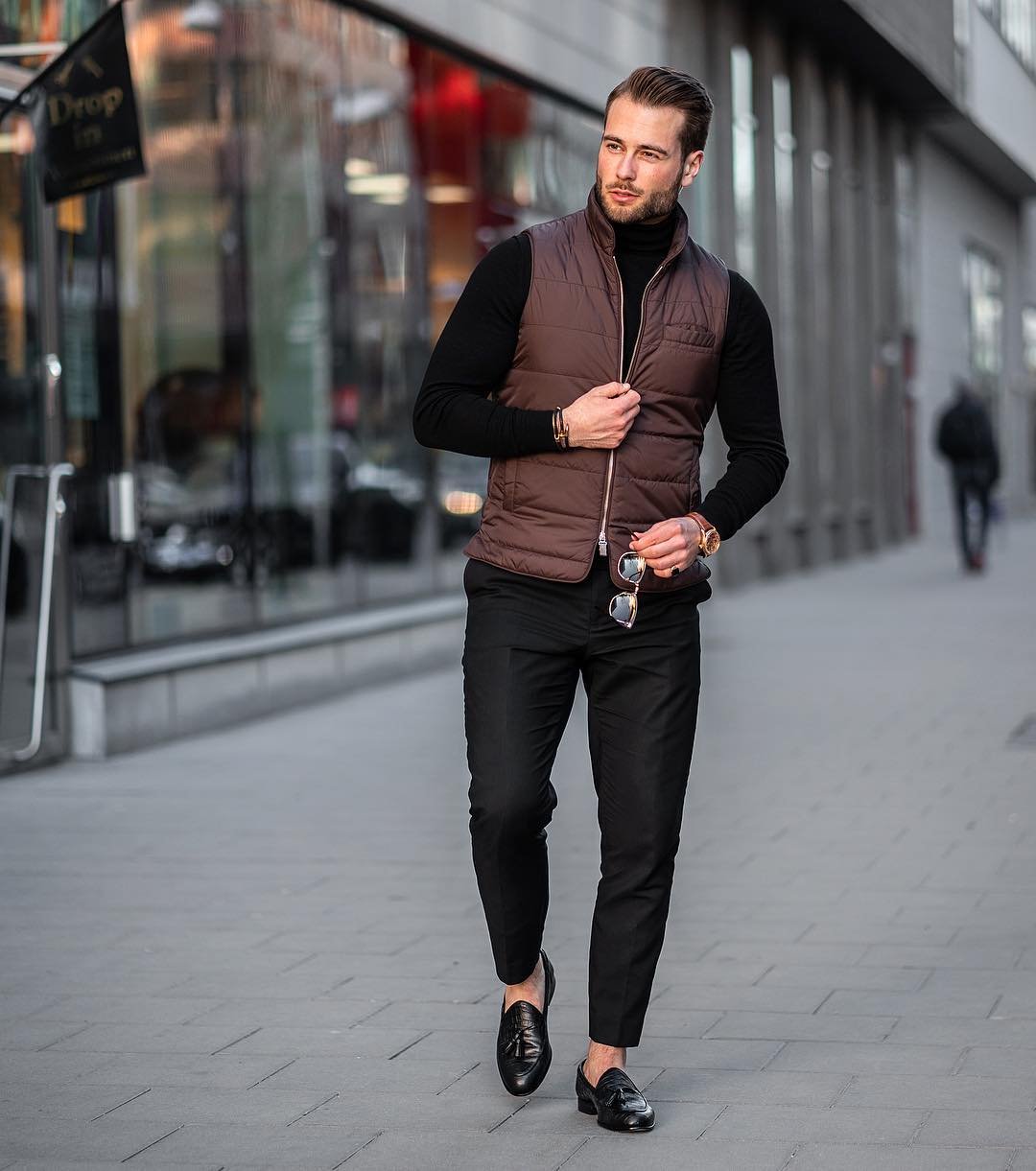 Long Coat + High-Neck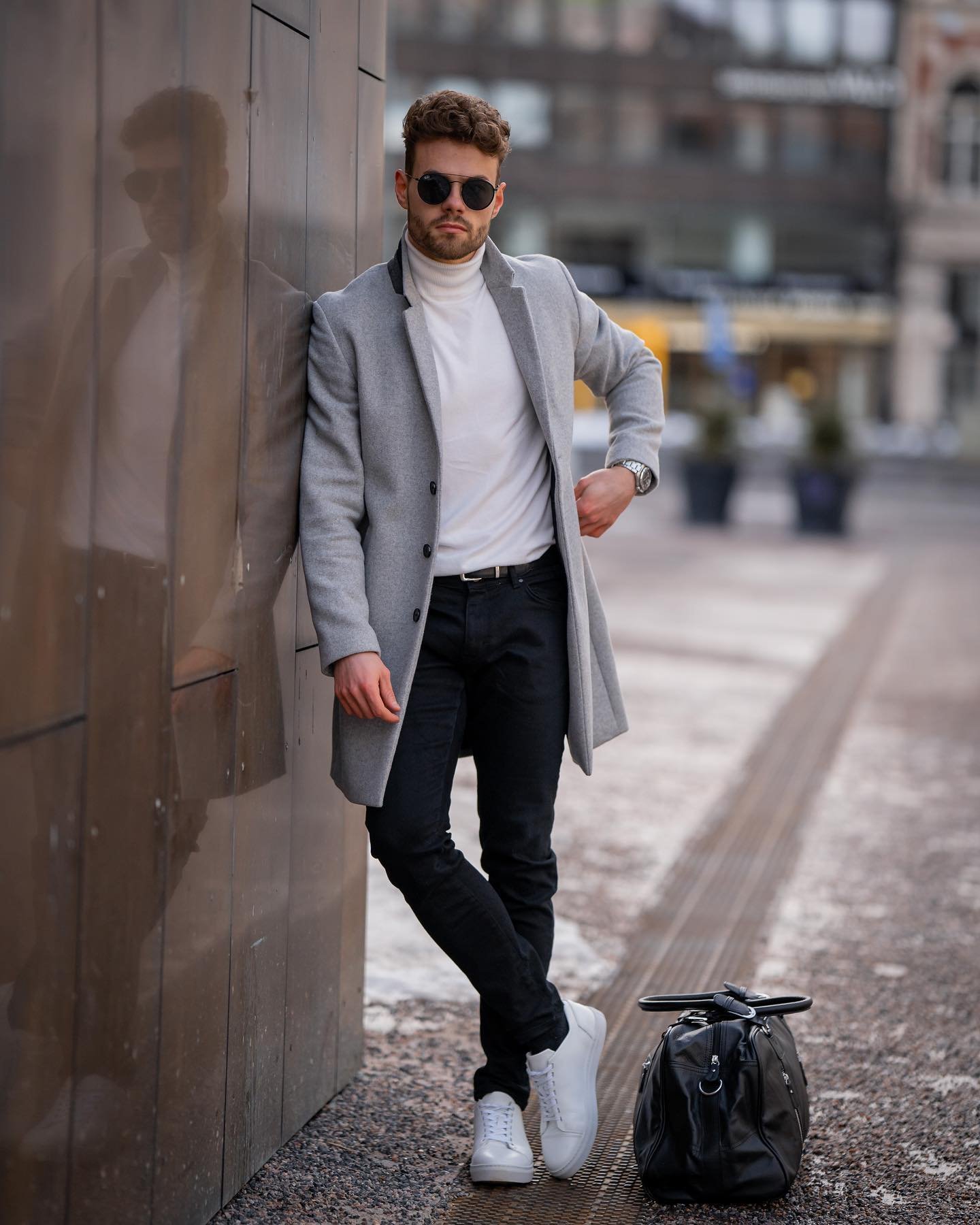 Bomber Jacket + High-Neck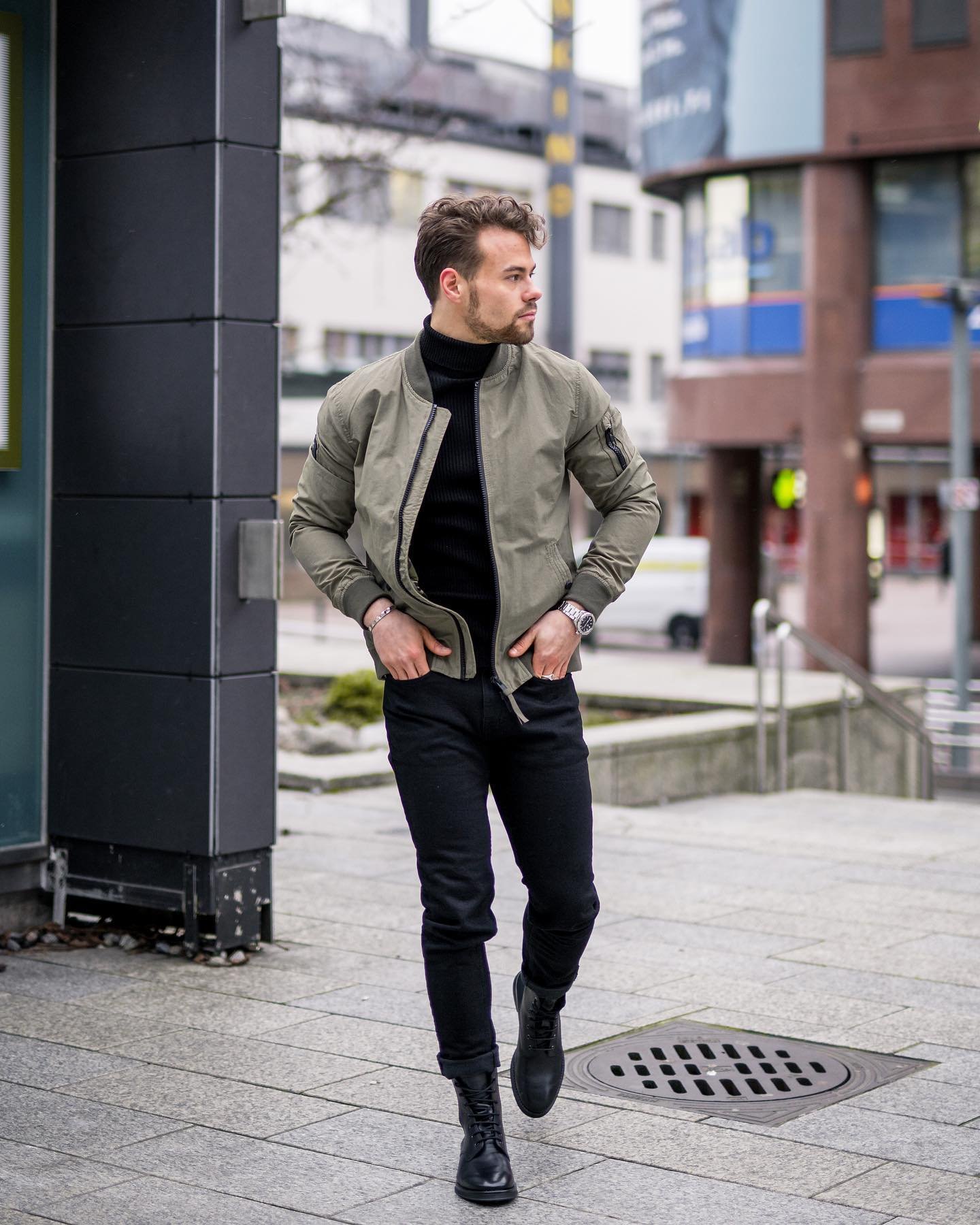 Denim Jacket Layering
Denim Jacket + T-shirt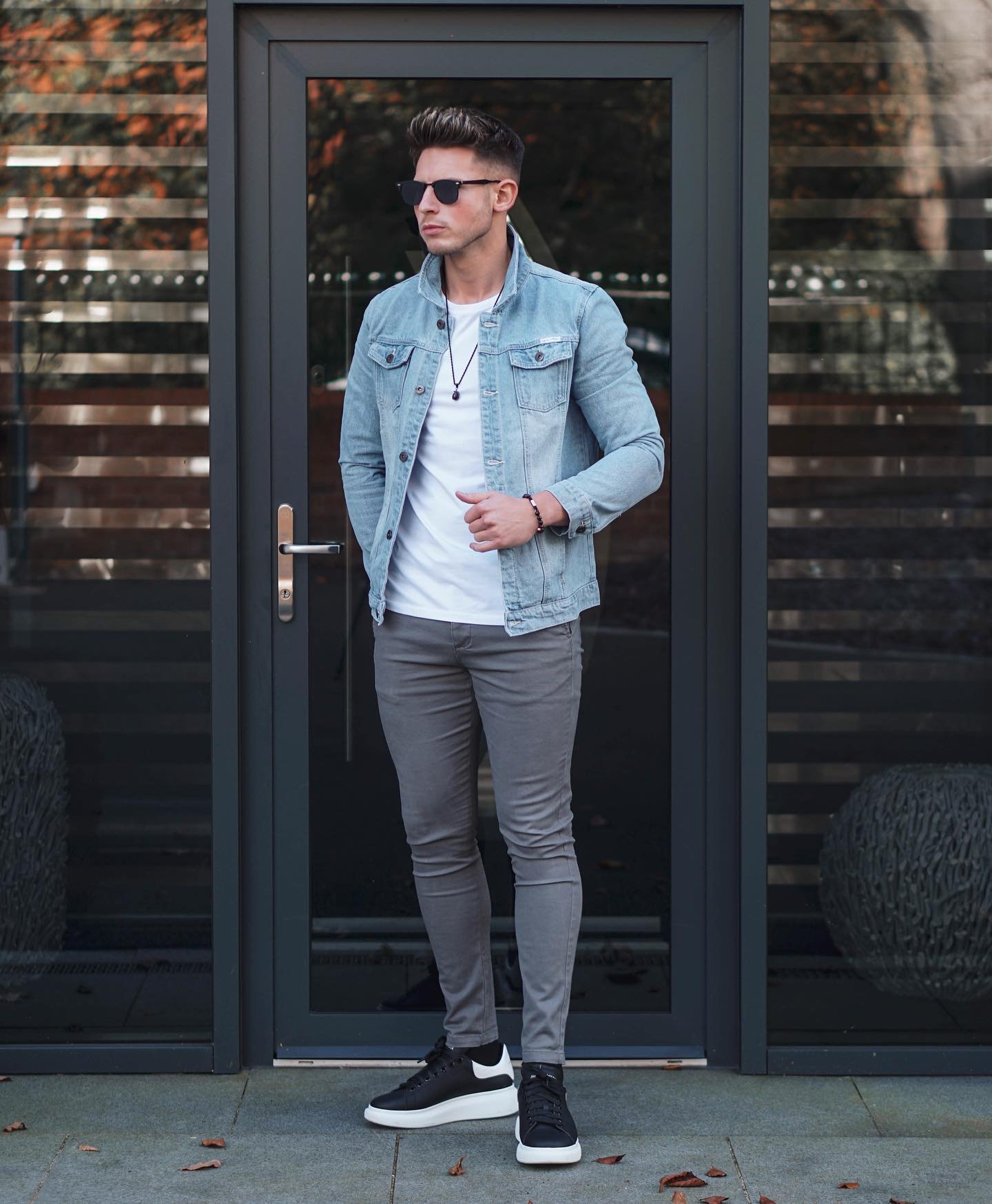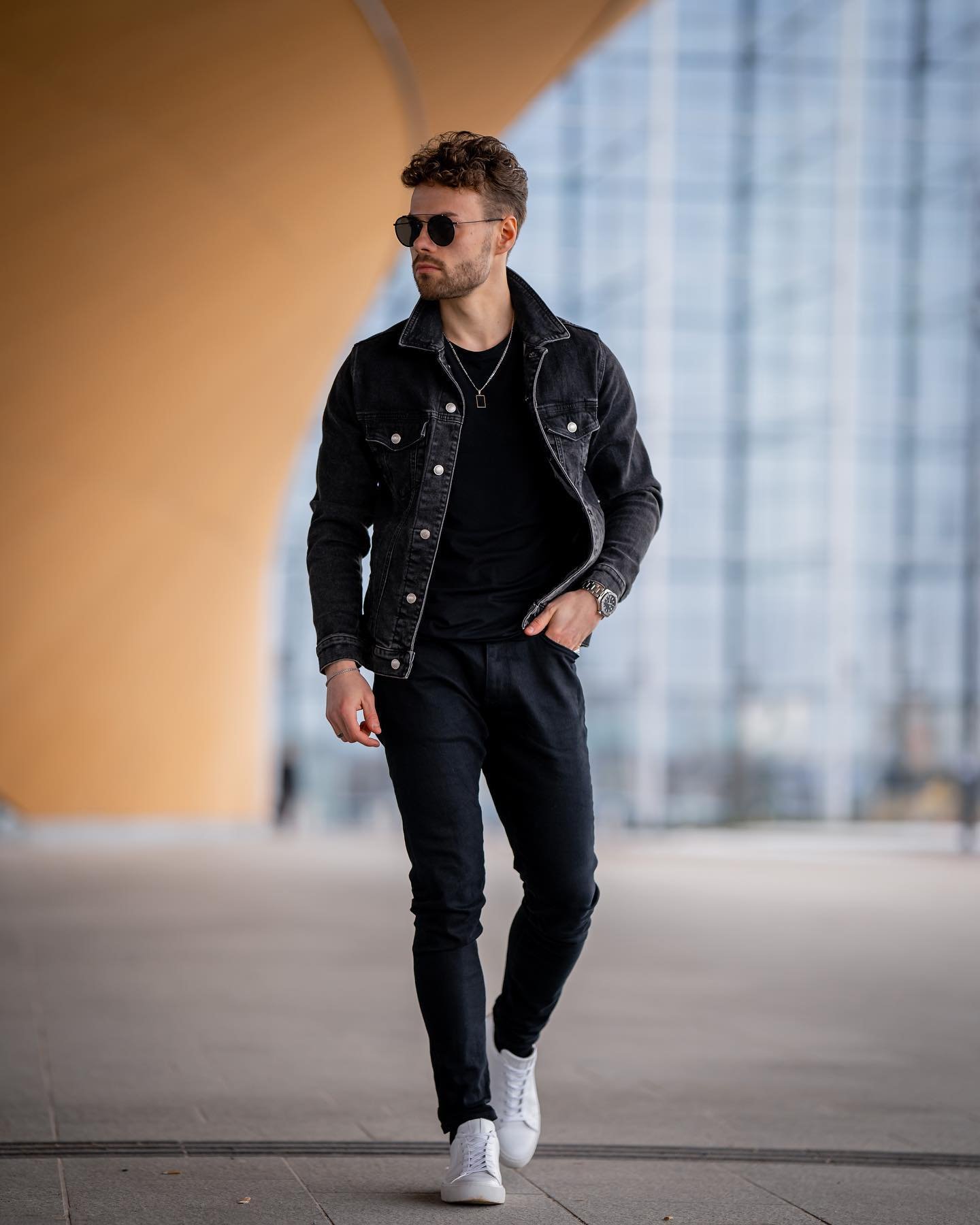 Denim Jacket + Shirt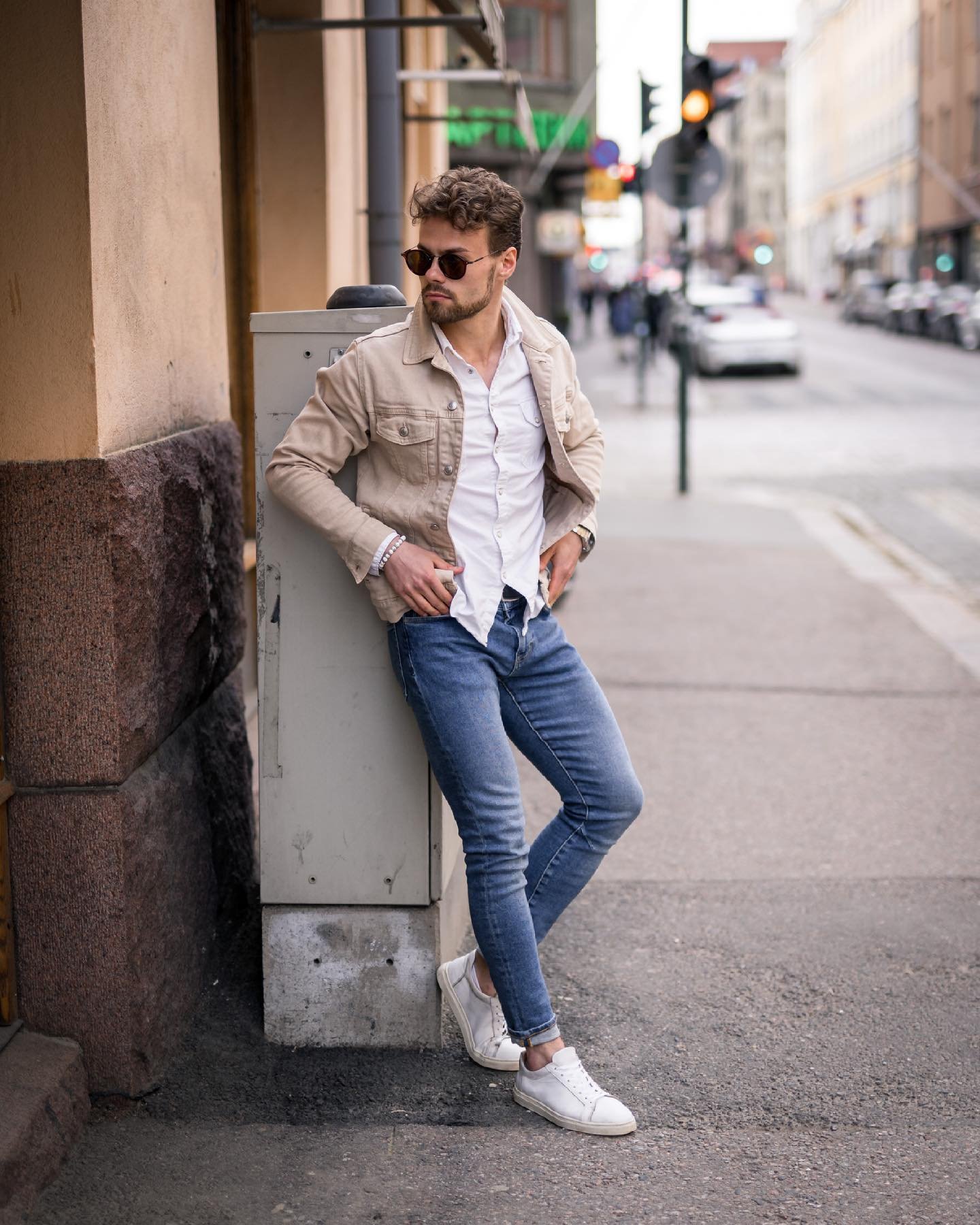 Denim Jacket + Sweatshirt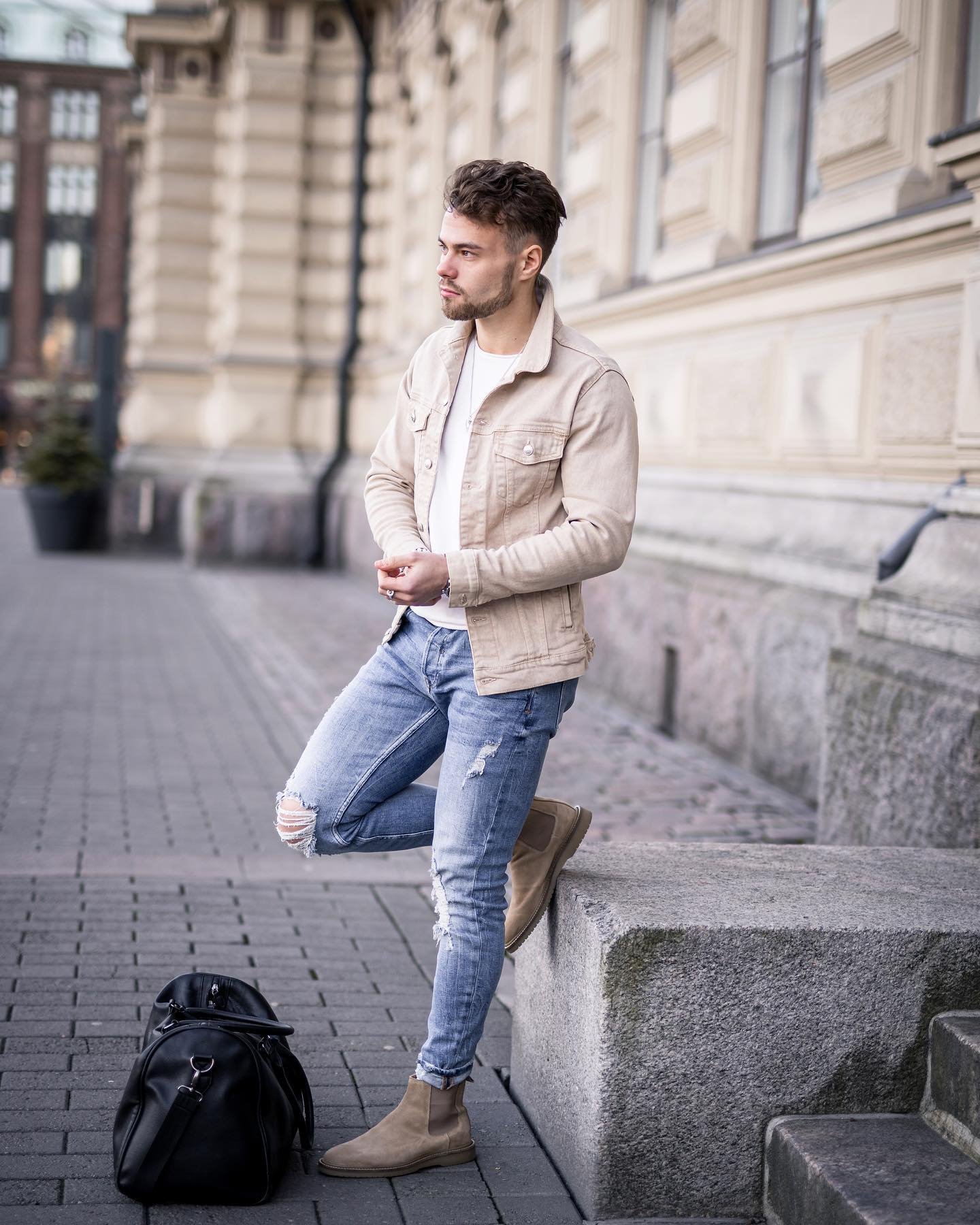 Denim Jacket + High-Neck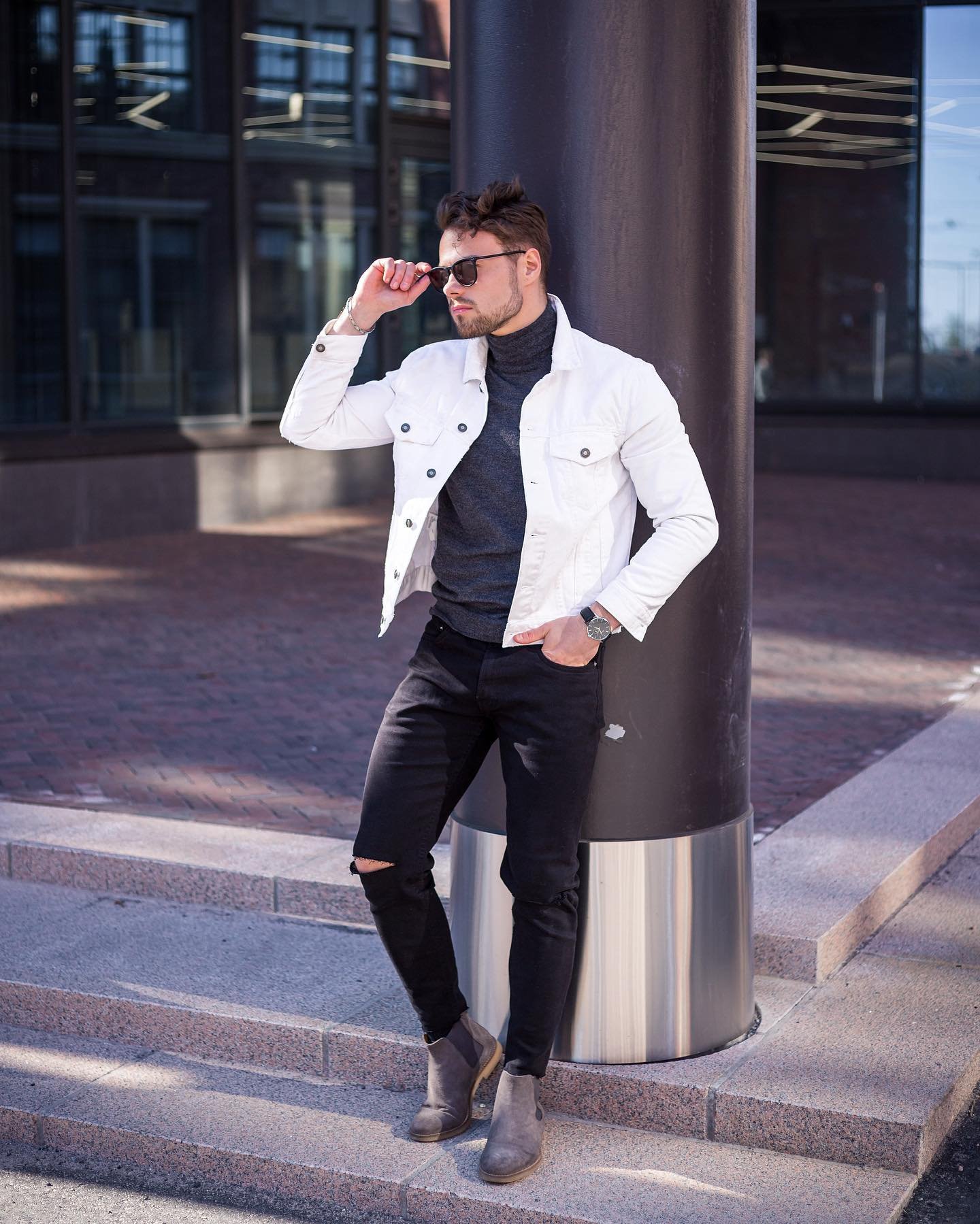 Leather Jacket Layering
Leather Jacket + Crewneck T-shirt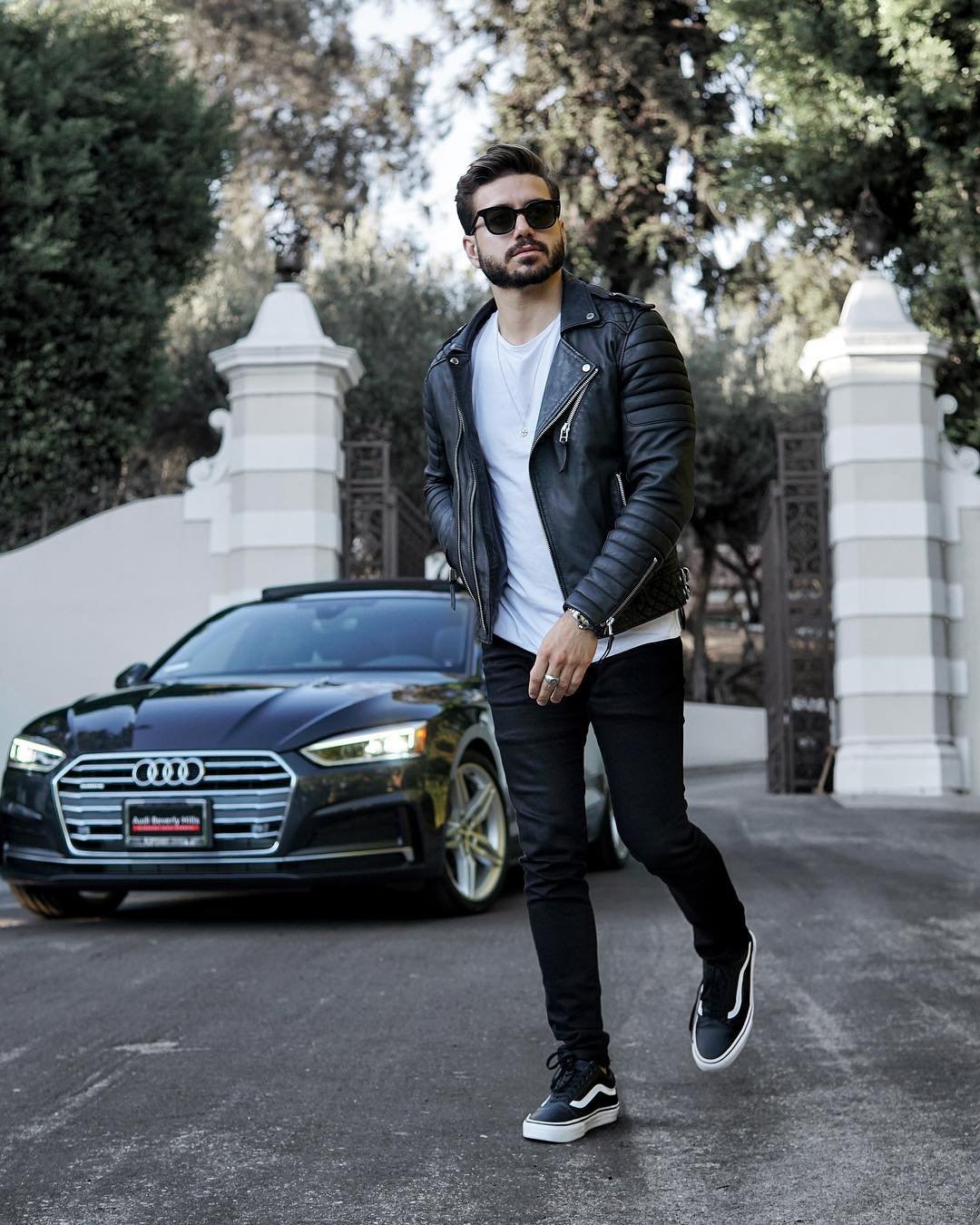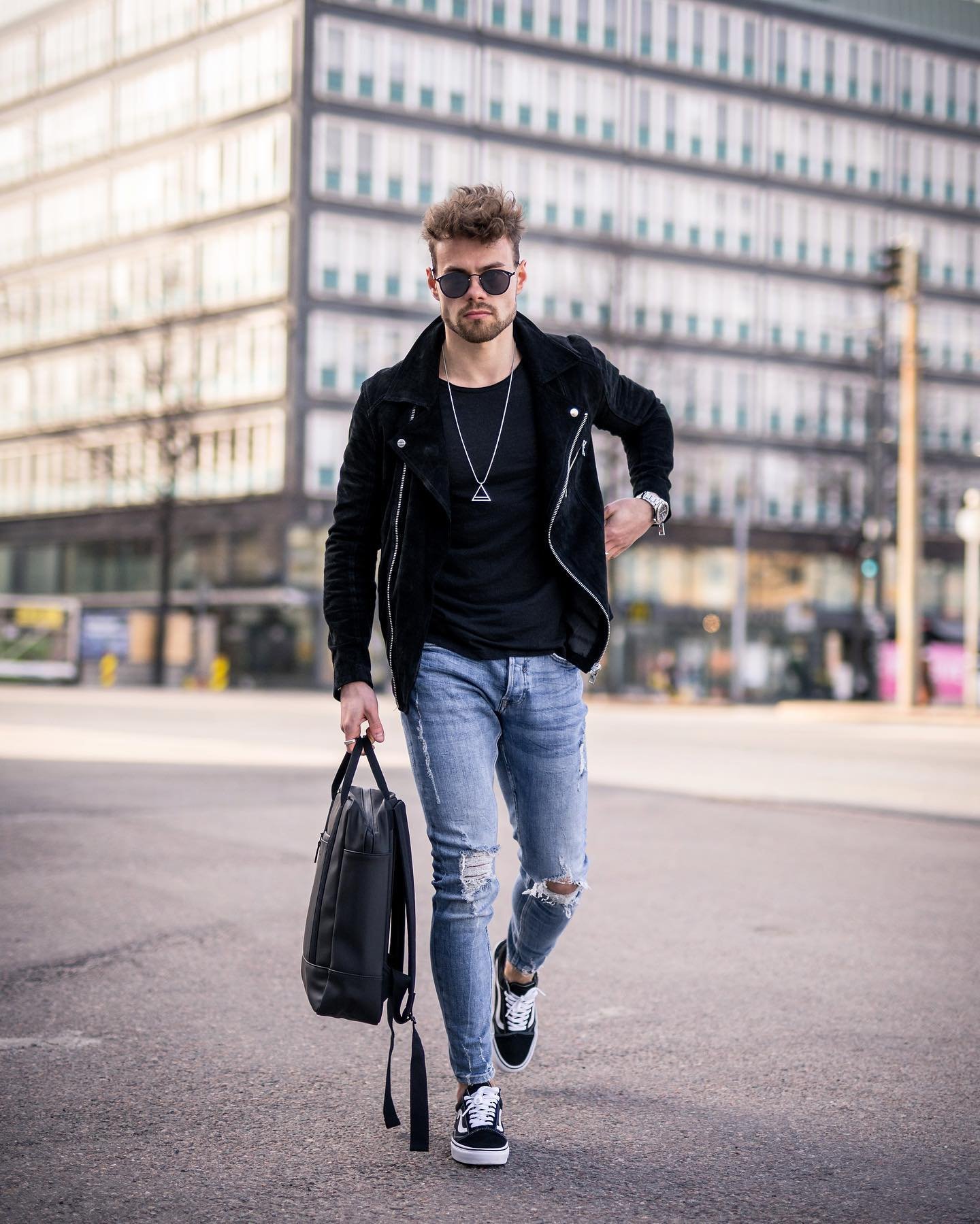 Leather Jacket + Henley Shirt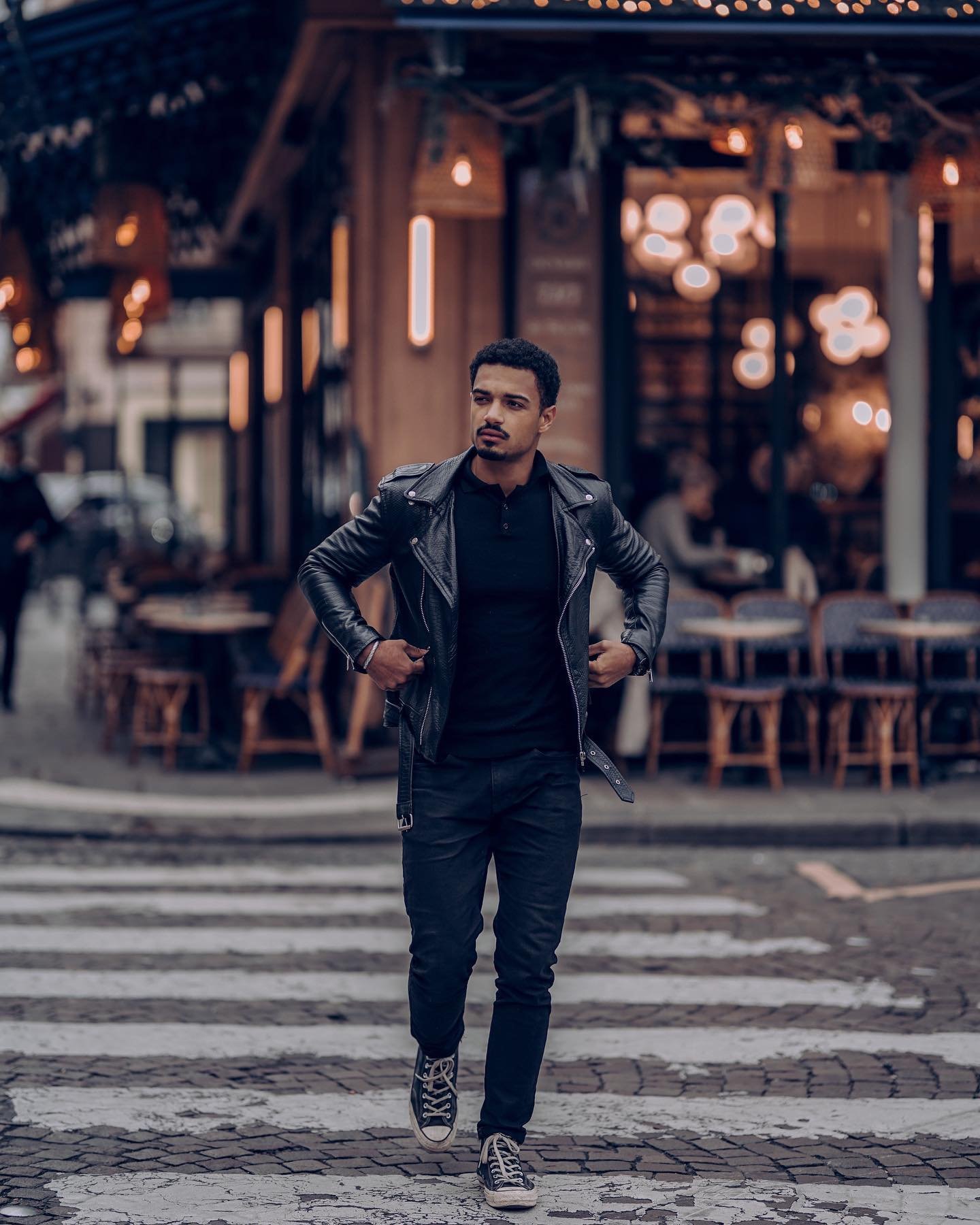 Other jackets layering
Puffer Jacket + Crewneck T-shirt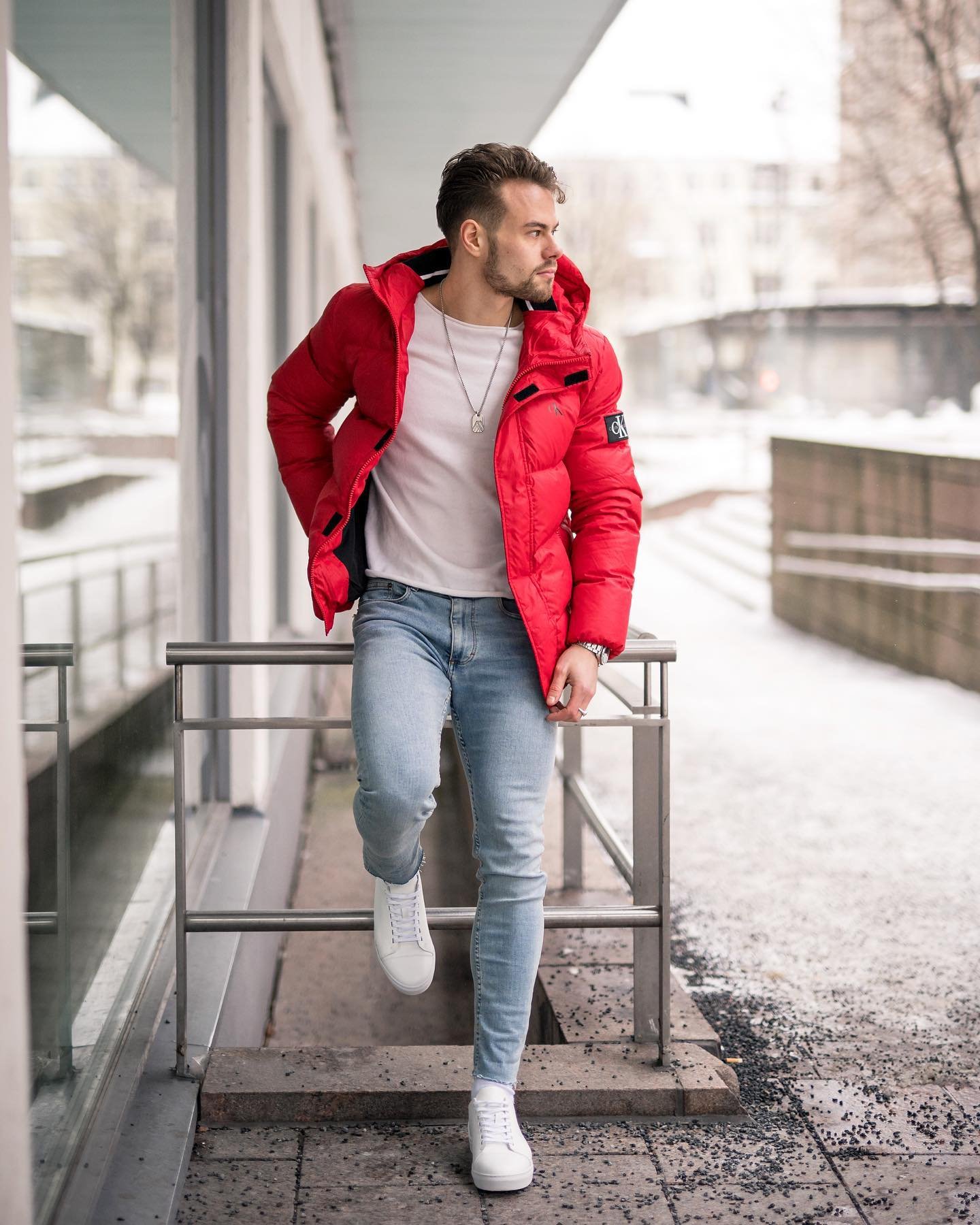 Puffer Jacket + Highneck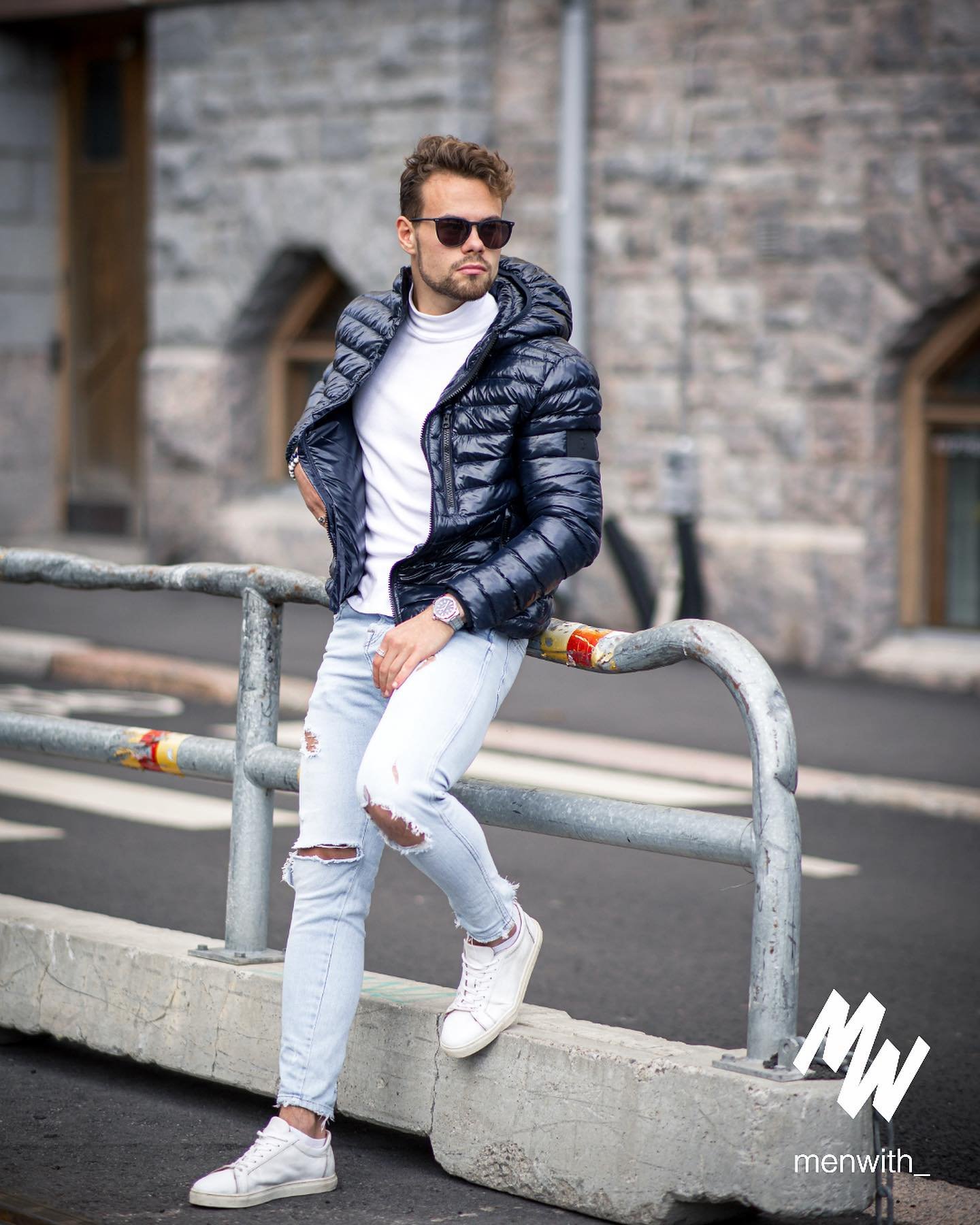 Bomber Jacket + Highneck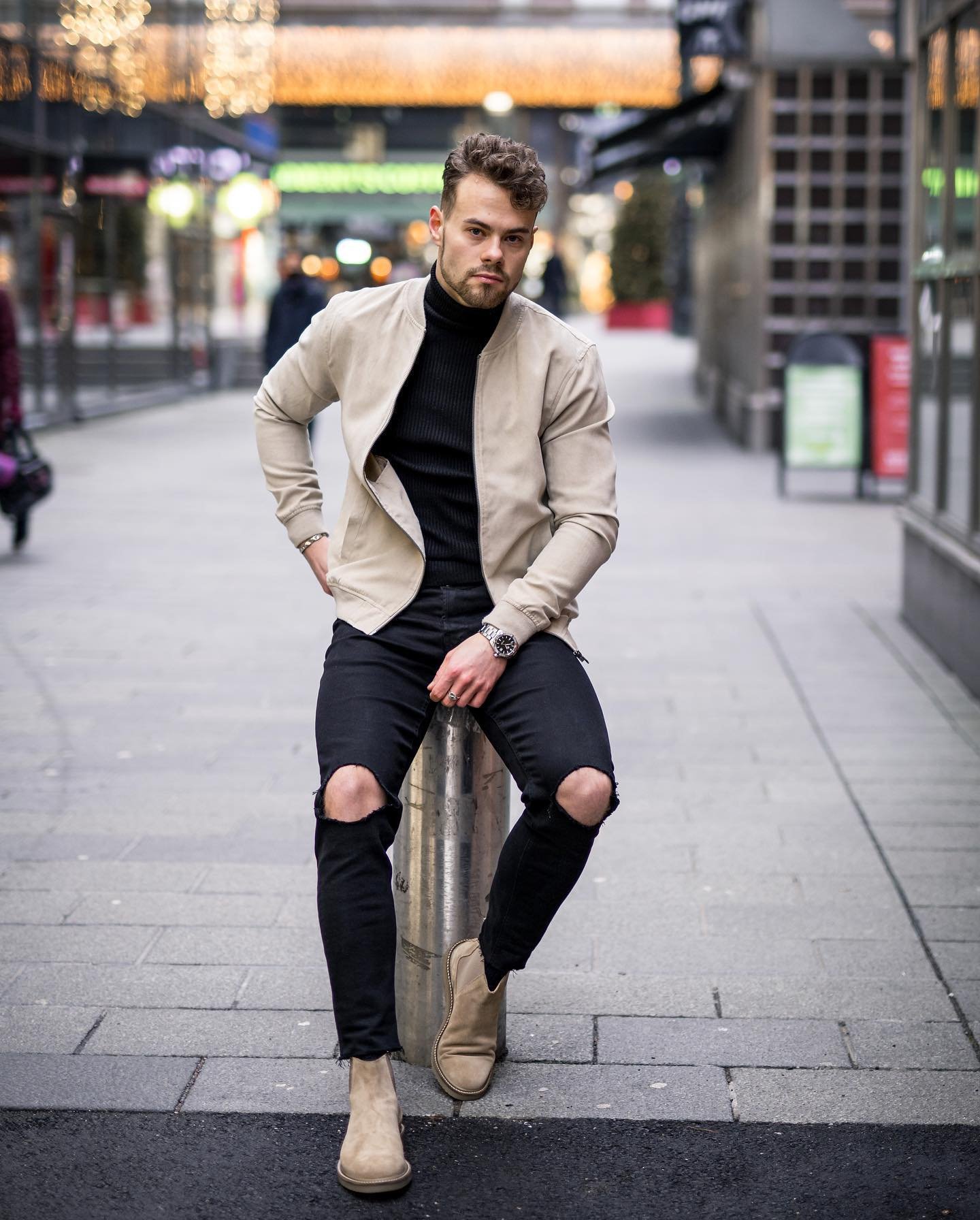 Three Layers Outfit Men
Shackets + Hoodies + T-shirt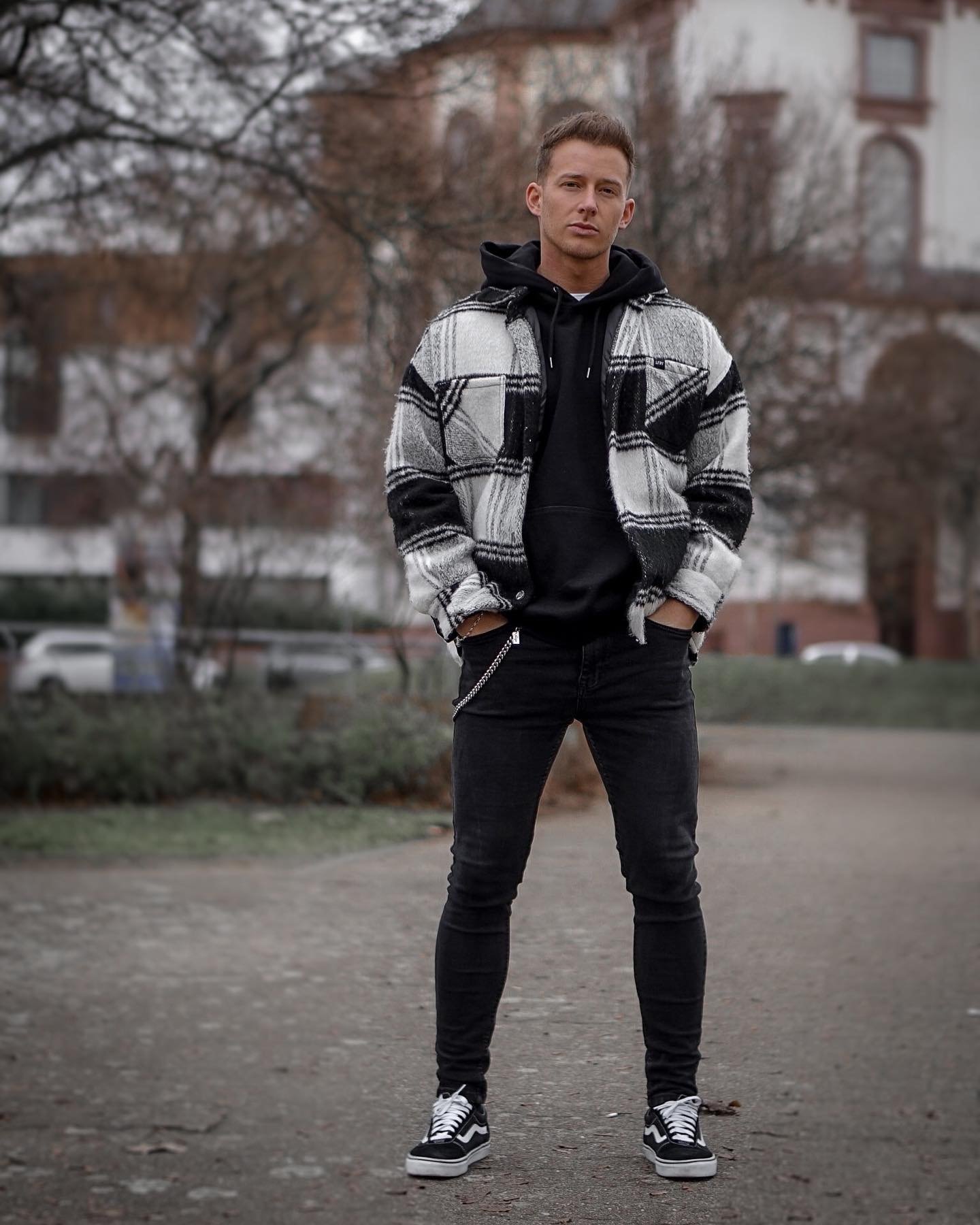 Jackets + Sweaters + Shirt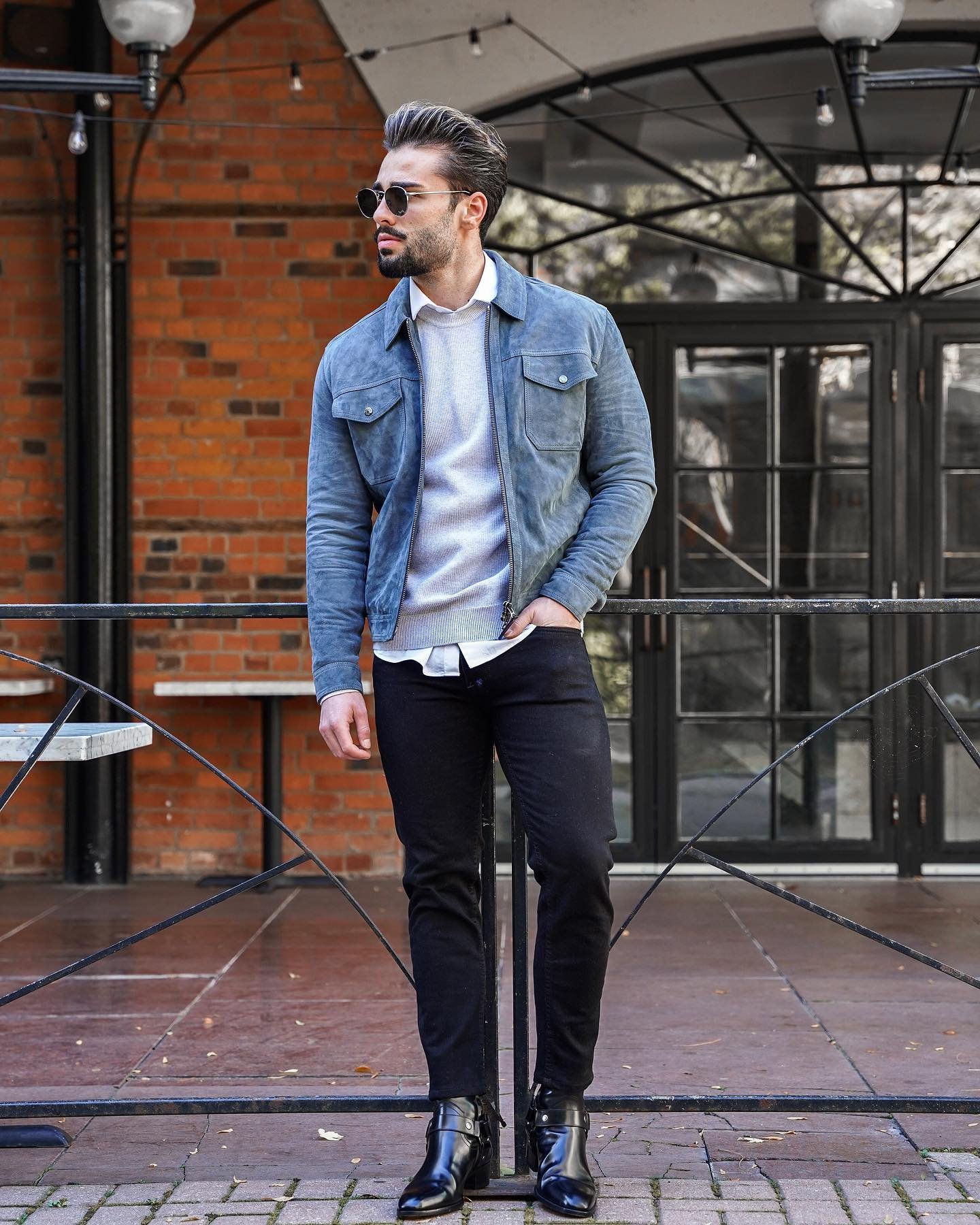 Jackets + Shirt + Highneck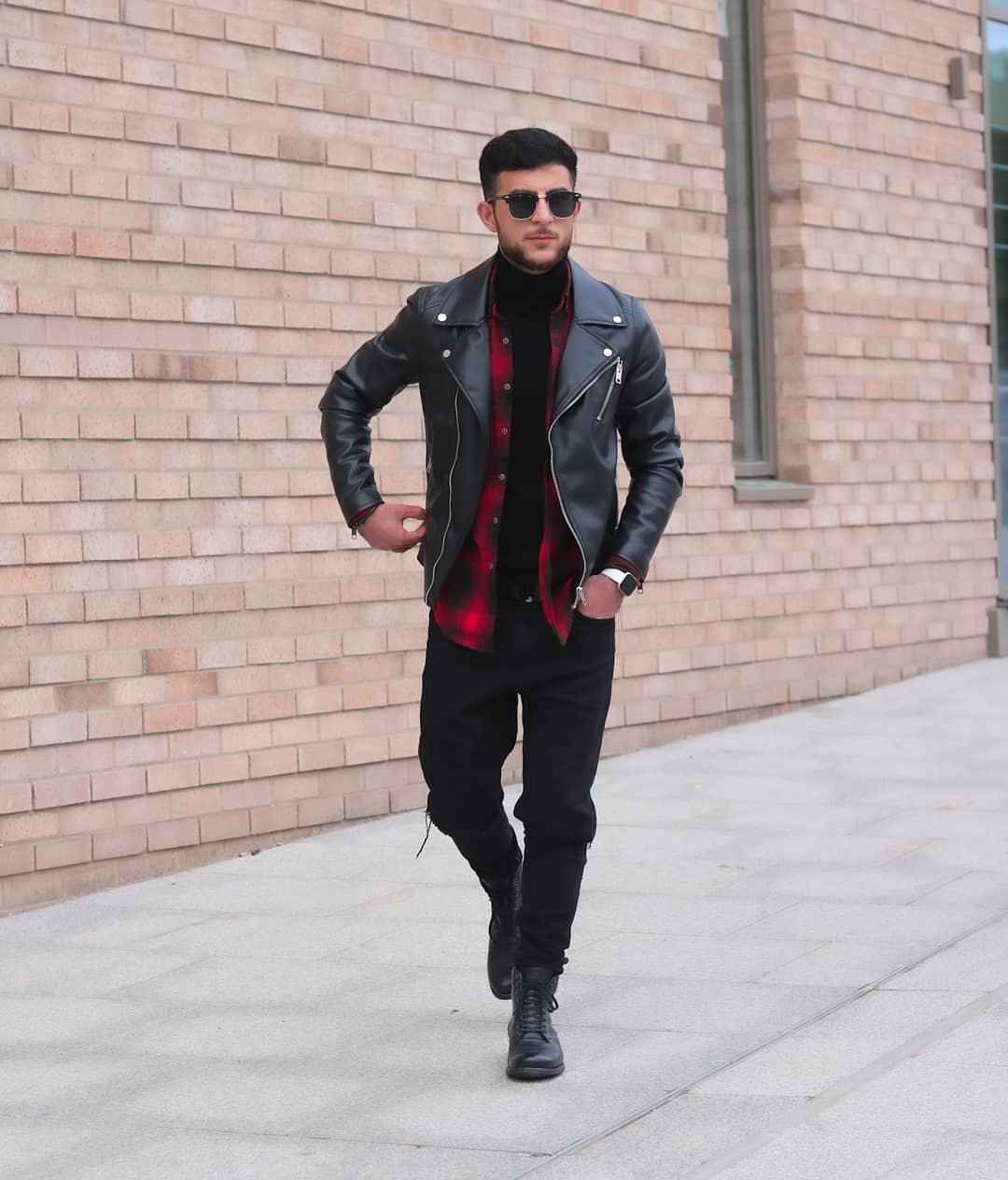 Jackets + Hoodie + T-shirt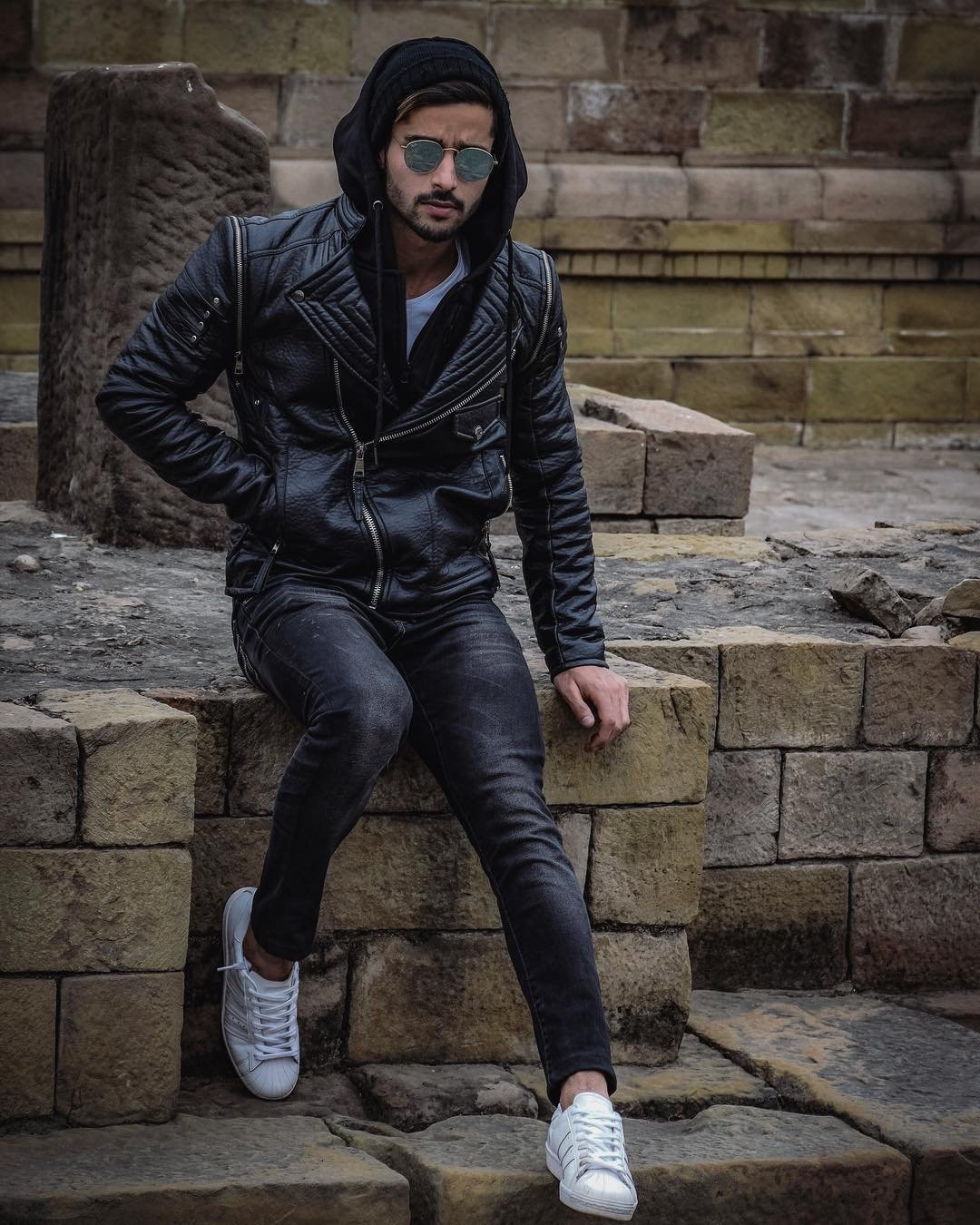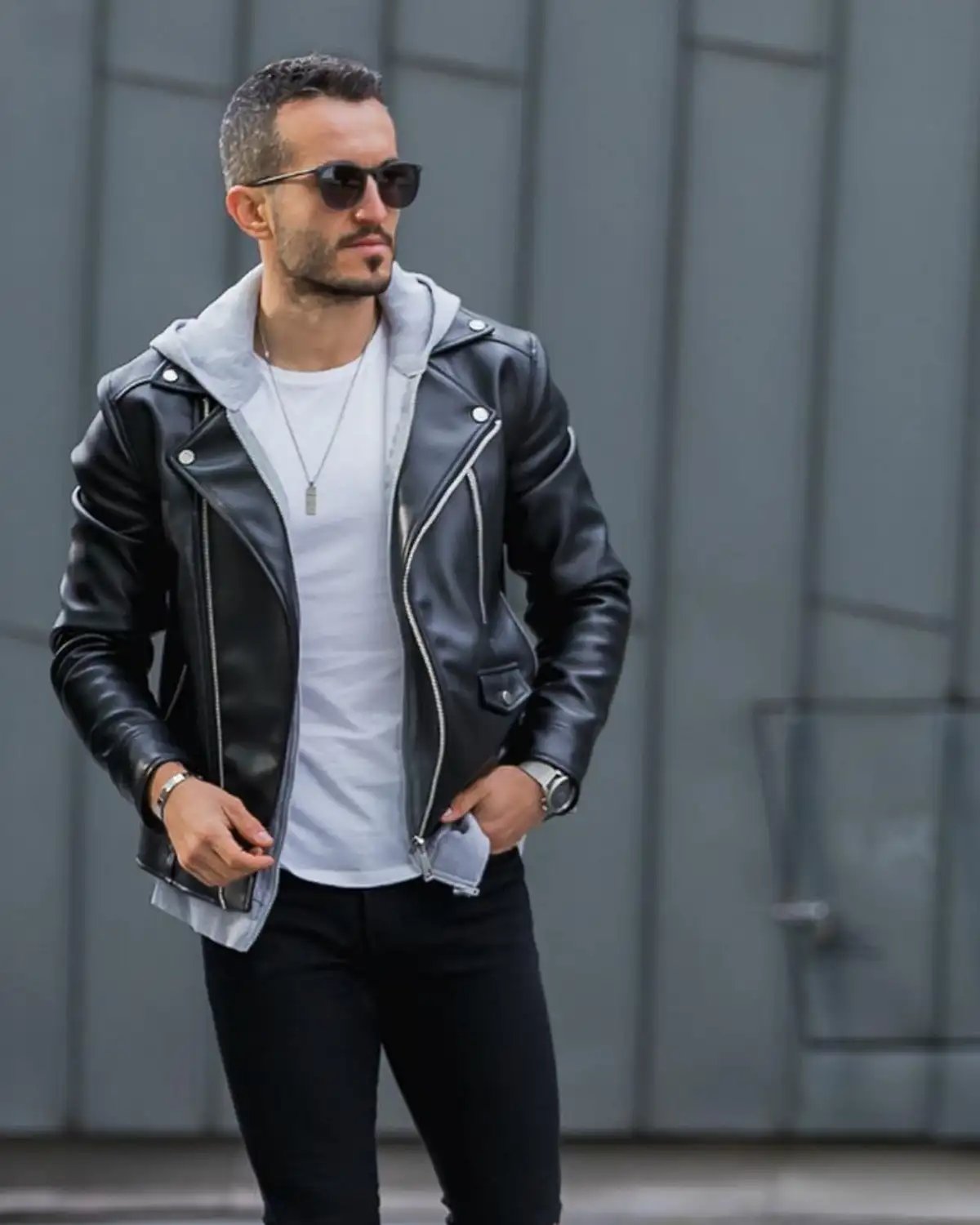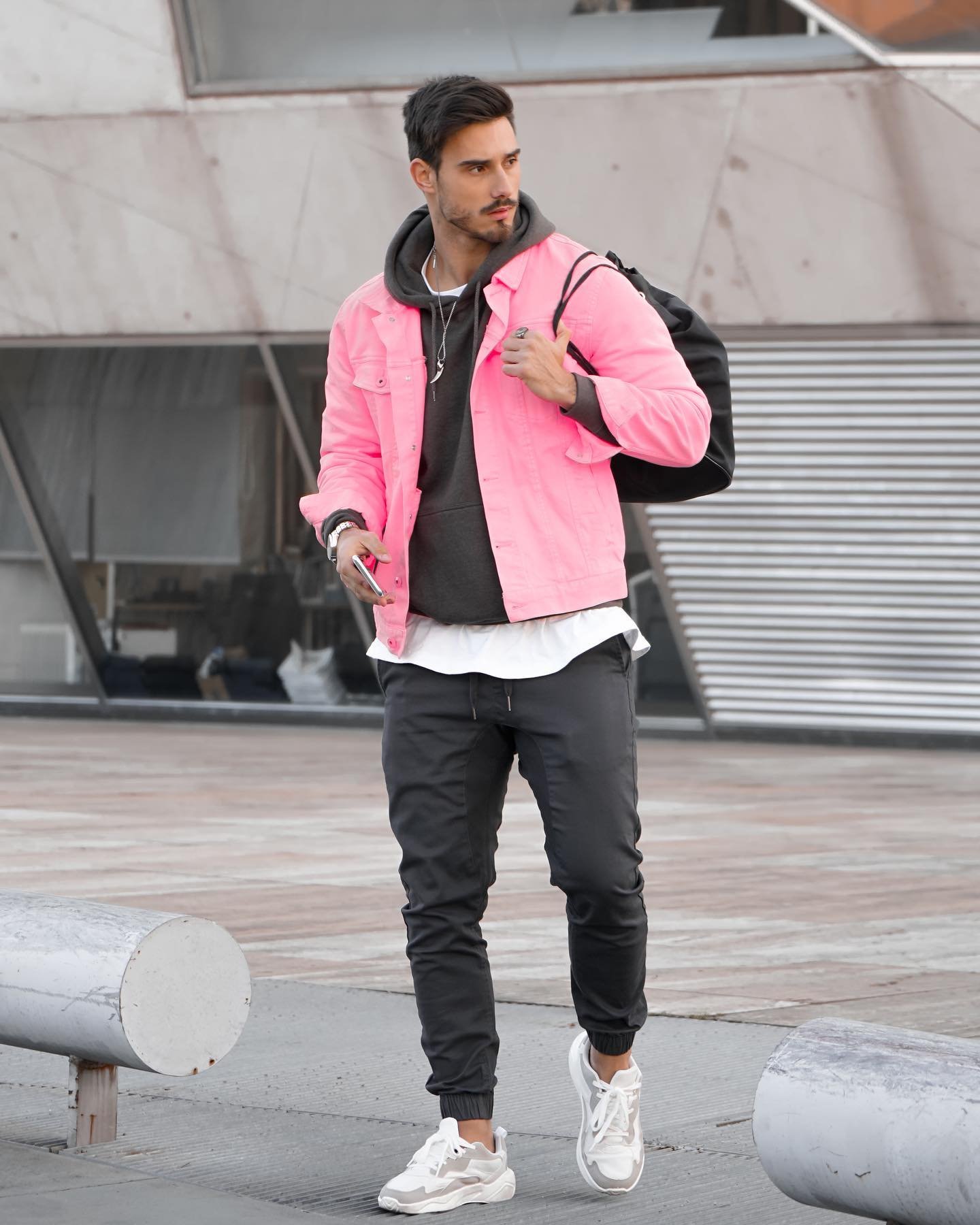 Long Coat + Jacket + Shirt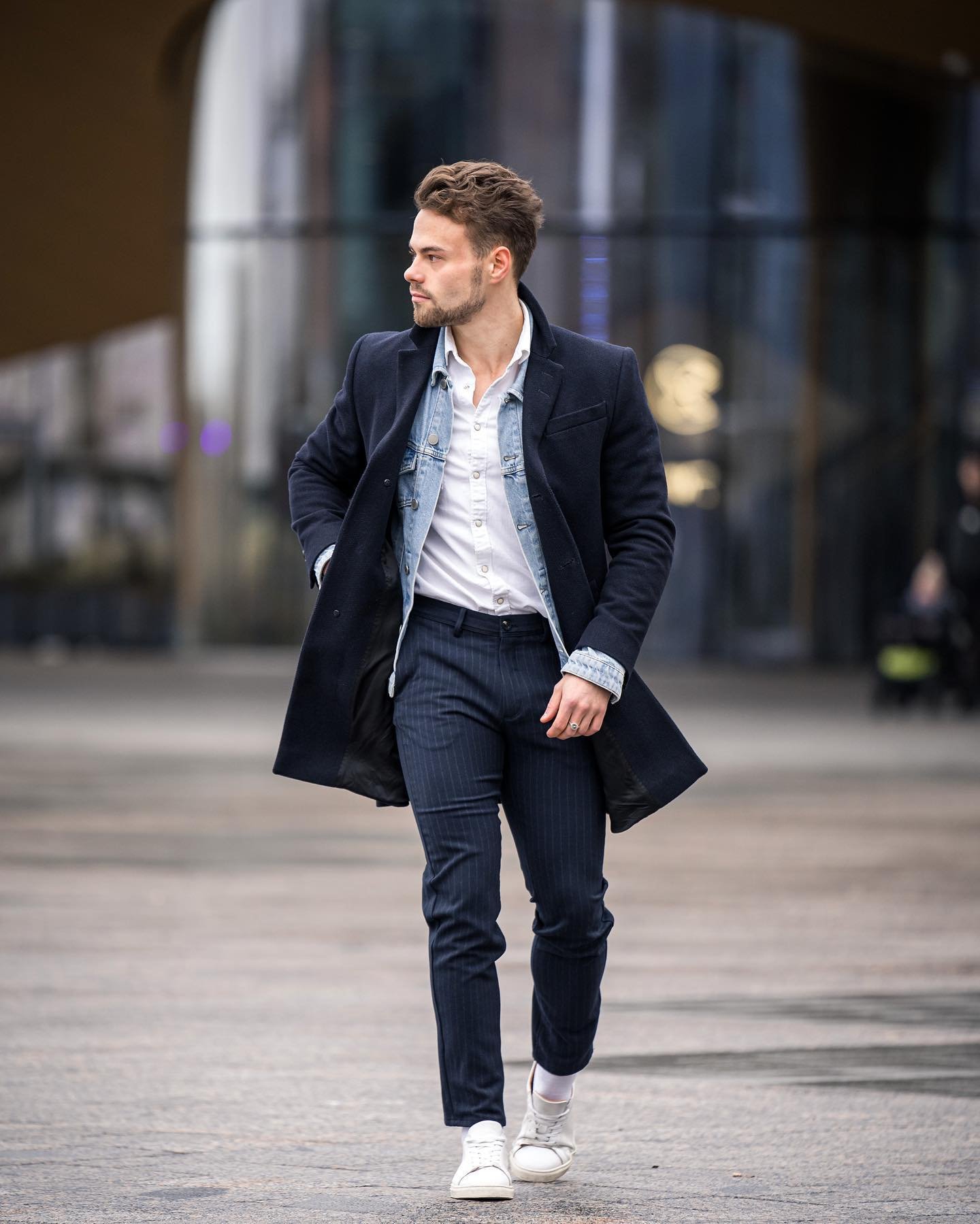 Ending Words
That's All that you need for nailing the layering syle flawlessly. If you've read the article thoroughly and applied all the rules perfectly then you'll now be able to wear layering clothes confidently and can easily make classy and stylish layering outfits men.