Grey and black are the most demanding outfit colour combination, nowadays. Guys are just loving this colour combination.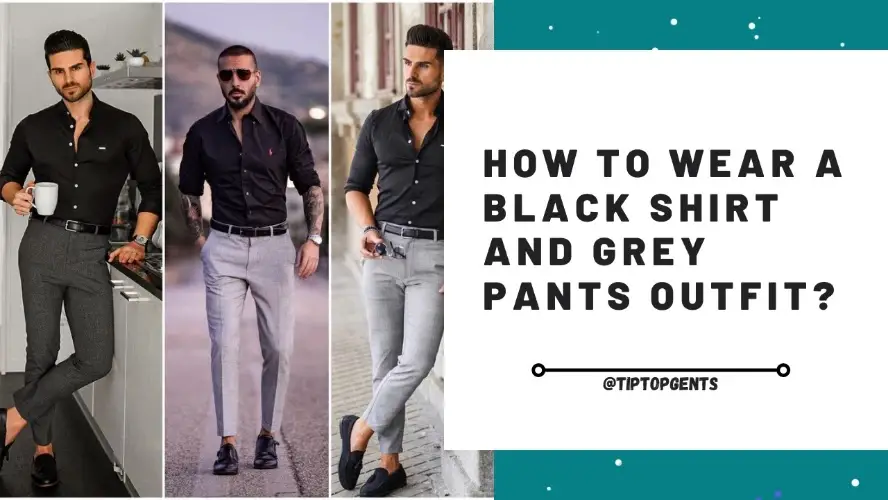 When you like any colour combo and you wanted to try what outfit you prefer as men? Shirt and Pants, right?
Shirt and pants are the most common men's outfits and trying the most classy colour combo with this outfit is something to consider about.
If you're someone who used to wear a shirt and pants on regular basic then I would suggest having a pair of this combo in your wardrobe.
And, If you have already planned for wearing your shirt pant with black and grey colour combination but want some ideas and guidelines for carrying it perfectly, then this article is there for you to help.
This article will show you all those best ways by which you can wear a grey pant black shirt combination outfit.
It'll help you to make the most of this outfit combination and give you an idea of how you should wear your black shirts and gray pants –
Shoes to pair with a Black shirt and grey pants
Shoes play a big role in any outfit, wearing the right pair can enhance the outfit look as well as the wrong pair can ruin your whole outfit.
There are various shoes you can carry with this outfit but only some of them can enhance this outfit's look.
They are here –
Grey pant black shirt with White Sneakers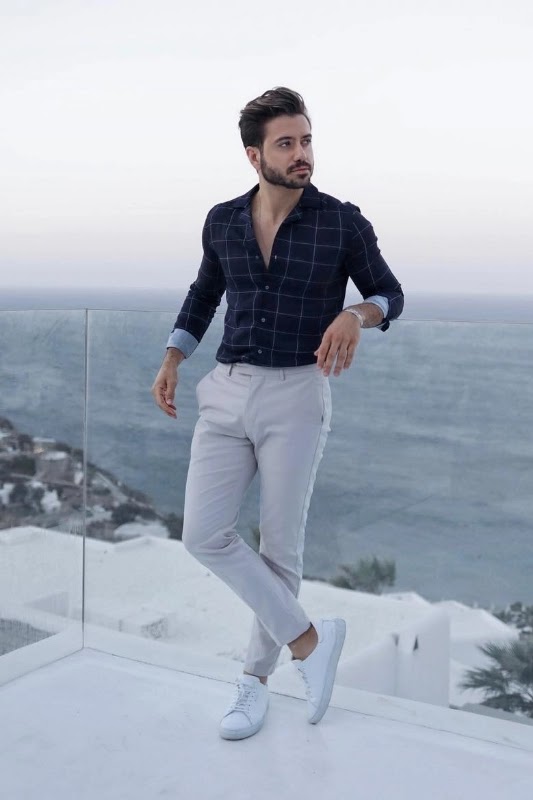 Grey pant black shirt with Black Shoes
Black Chelsea boots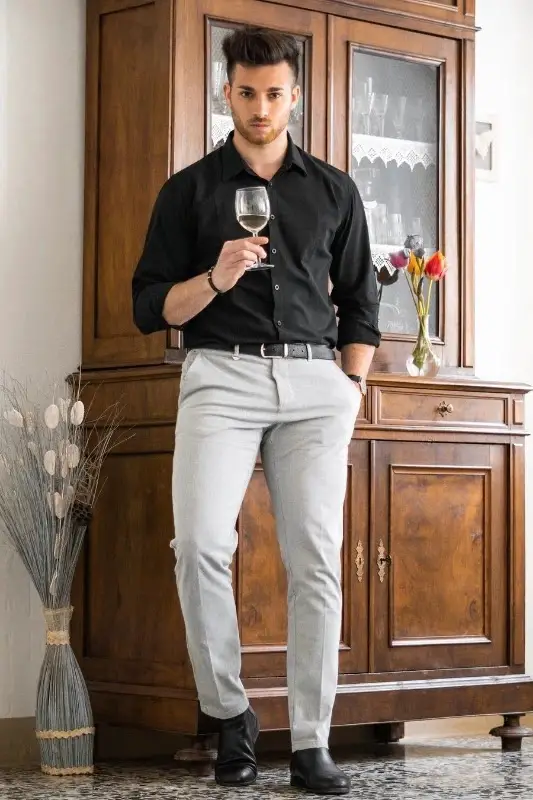 Black Loafers shoes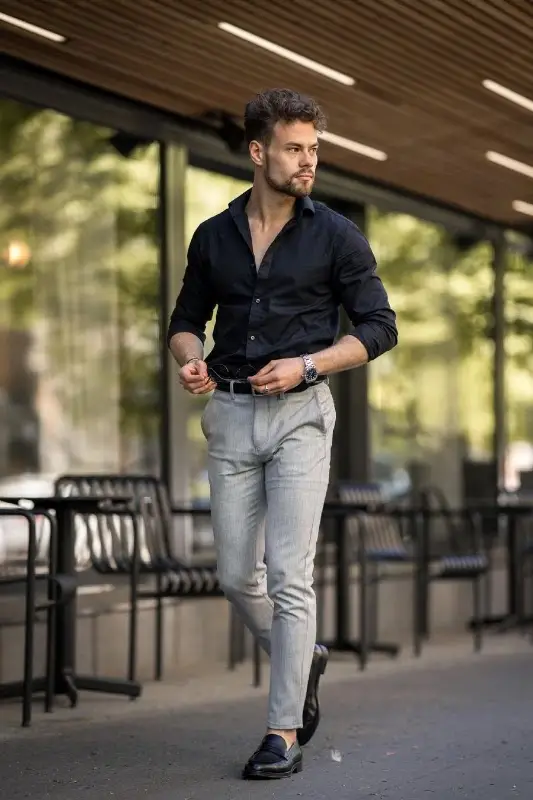 Black Oxford shoes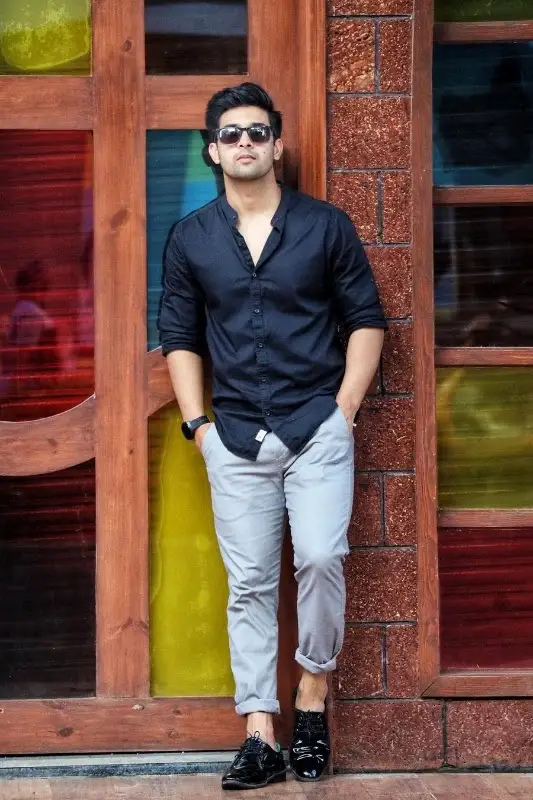 Black monk shoes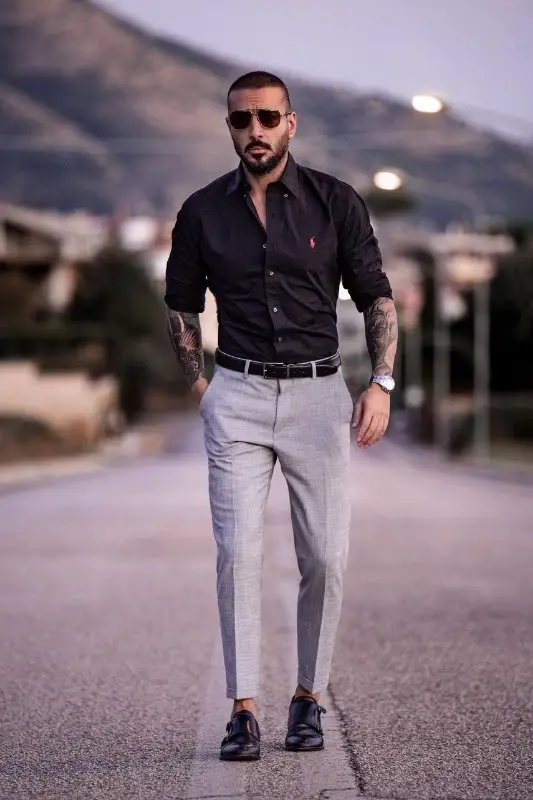 Grey pant black shirt with Grey shoes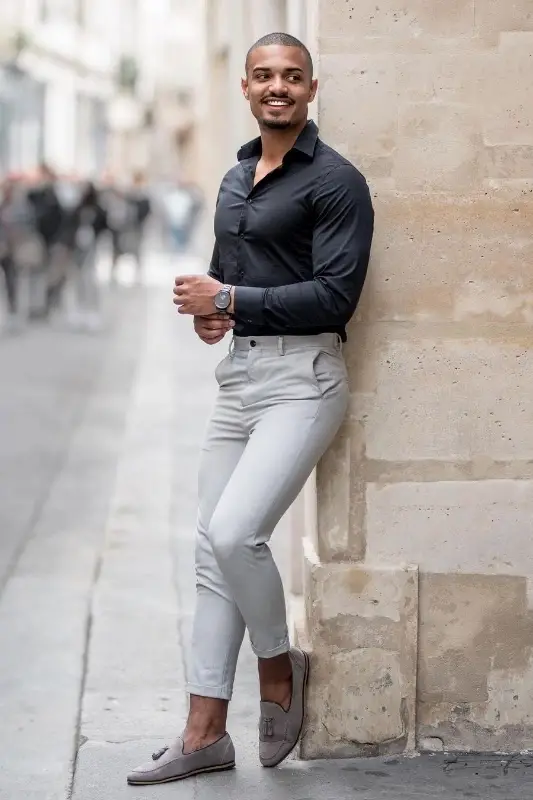 Grey pant black shirt with brown shoes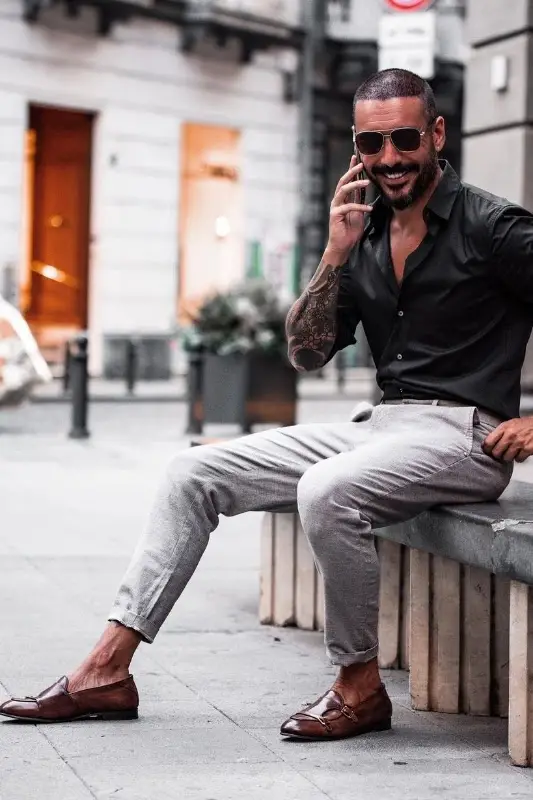 Colour Variations
There are endless shades of grey colour, so what colour should you go for?
You are free to try any grey colour shades they all will look great with black colour shirts, take a look here
Black Shirt With Dark Grey Colour Trousers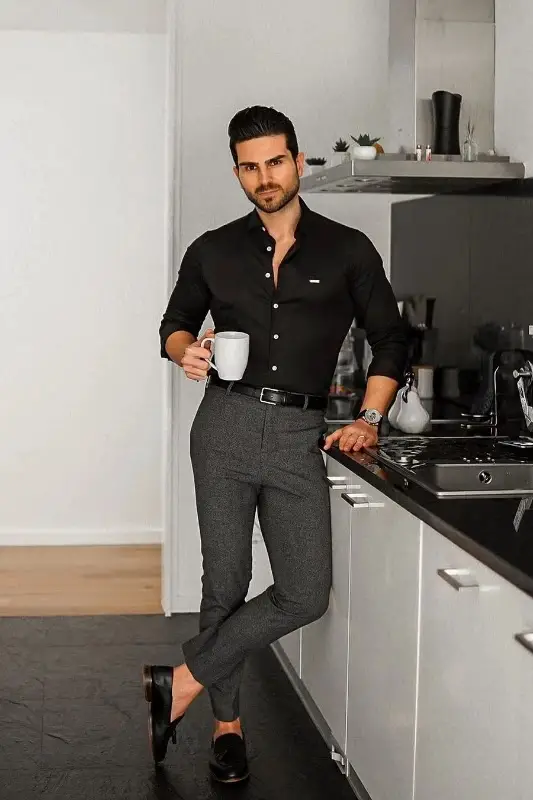 Black Shirt With Light Grey Colour Trousers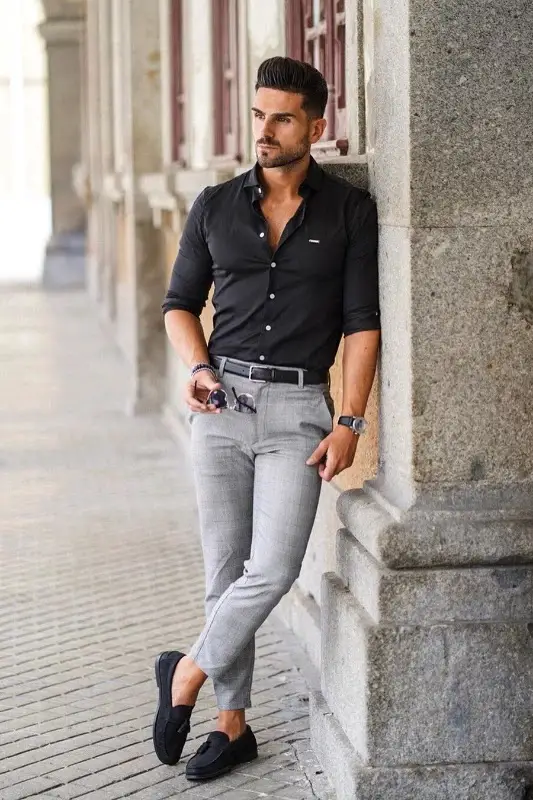 With or Without Belts?
Should we wear a belt or not with a shirt and trousers? common question!!
I would suggest that both of the looks (belt or without belt) are classy.
You can go for any of it, depends on you. Take a look here…
Without belts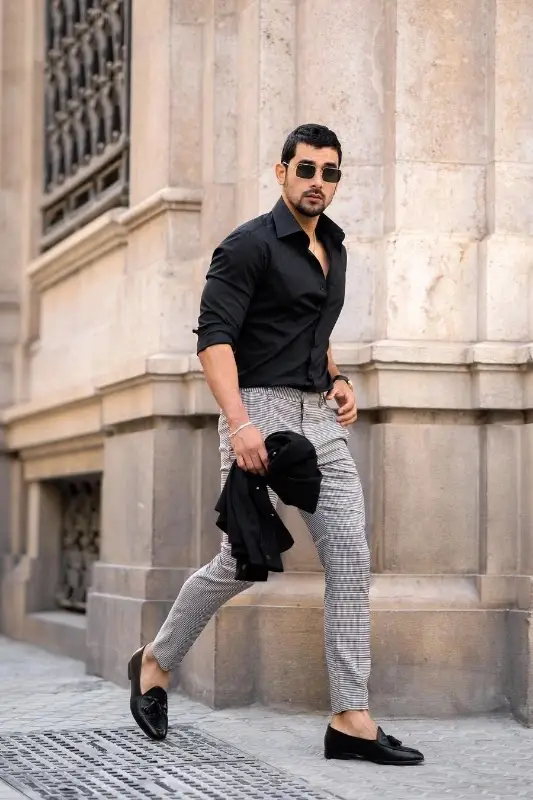 With belts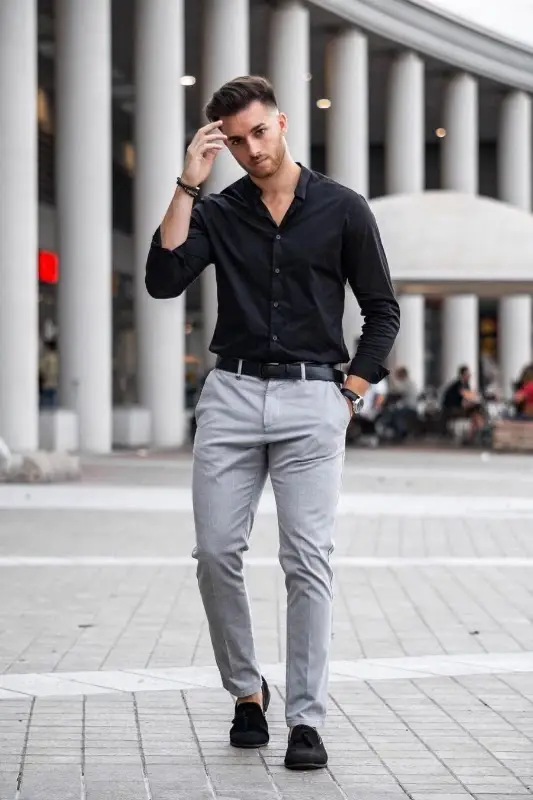 Watches
What type and colour of watches can go with black shirts and grey pants outfits?
You can go for any type of watch you wear with your shirt and pant outfit like; aviator or chain band.
Here are the two best types of watches to go with
Silver Chain Band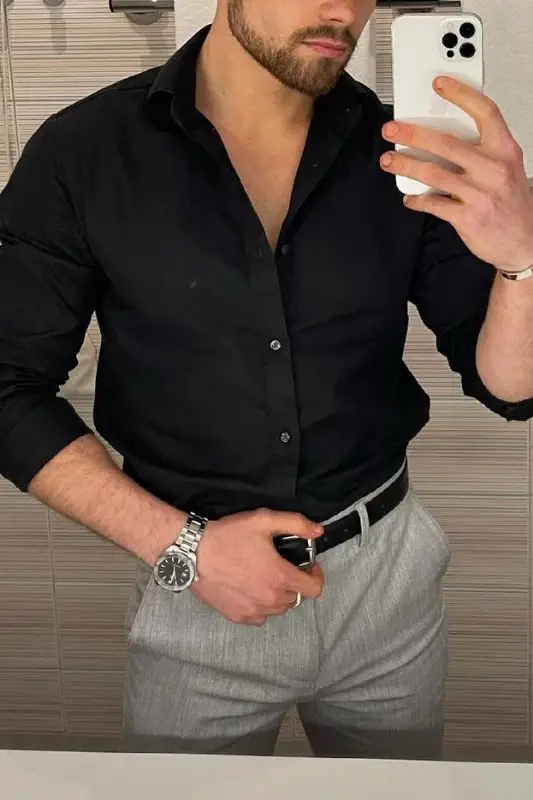 Black Strap Band with Grey Dial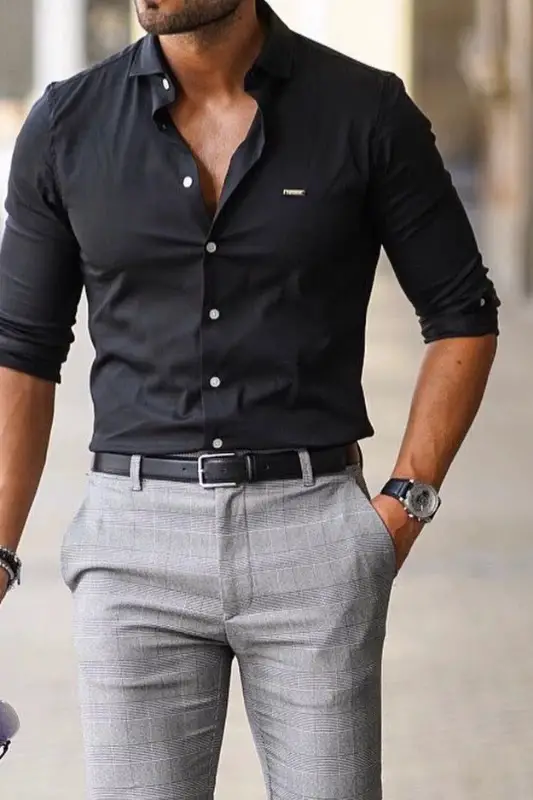 Conclusion
So, here I've shown you the best accessories and outfit stuff you can go with black shirts and grey pants combinations.
The images that I've included here plays a big role too you get an idea of carrying this outfit flawlessly by these images.
So, that's it for this blog post thanks for reading it, hope it helps you to get what you're looking for.
Stay connected with us for more on men's fashion, grooming and lifestyle.