Hey teenagers, another article for you guys. Going to solve another problem that you are facing as a teenager. The problem is about wedding guest dress.
The problem is, there are various dresses and outfits you'll find for men to wear in a wedding as a guest (if you search for it online or offline).
Those men's wedding outfits are classy and elegant but the majority of them are unable to provide those three things that a teenage guy need in an outfit.
The three things that we want in our teenage (between the age of 16 to 18 or sometimes till 22) is, we wanted to look cool, Nonchalant and because it is our teenage we want our comfort too, for exploring other things.
Those dressy, heavy formal men's wedding dresses are unable to provide that coolness, comfort and Nonchalant look.
So, for solving this problem, I'm come up here with this article which will gonna show you various outfits that you can wear to a wedding as a guest.
These outfits are specially for teenage guys above 16 and under 22, who always wants to look cool, Nonchalant and feel comfortable.
So let's explore –
All images are collected from; @instagram
Outfits for Winter Wedding
Suits outfits
If the wedding in which you're planning to go is quite closer like; in relation then you should carry a suit.
You can make these outfits with your suit and they will make you look good and feel comfortable.
Suit with t-shirt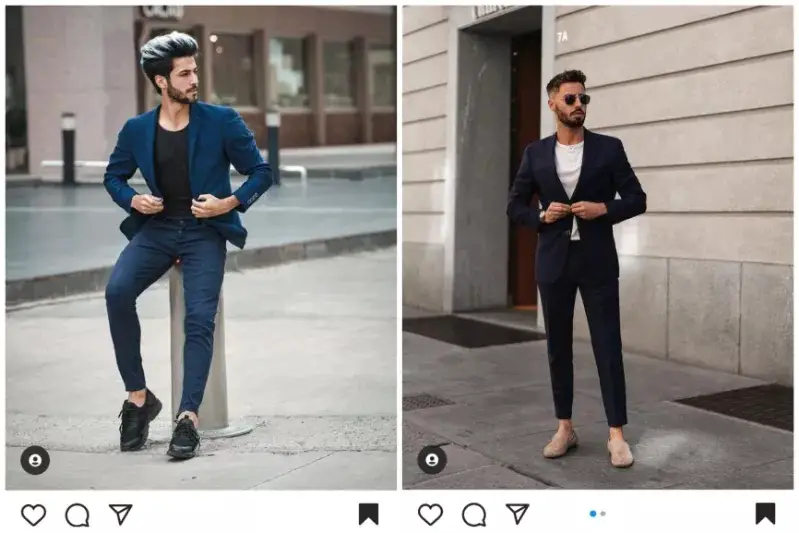 You can pair your suit with a t-shirt if you're a casual wear lover then you should wear a clean sneaker with to give it a casual look.
Or, you can pair up a dressy loafer with this outfit for a semi-formal look.
Suit with a shirt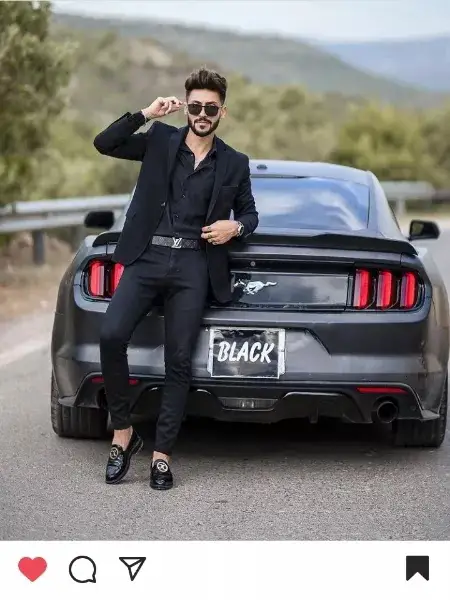 You can carry your suit with a shirt, almost every wedding held at night so keeping it all black will make you look stylish.
You can carry a sneaker, Chelsea boot or a dressy loafer with this outfit.
Blazer Outfits
If the wedding in which you're going is a bit close relation then you should consider adding a blazer to your outfit.
You can make these various outfits using your blazer which is for teenager guys and sure you'll love this –
Blazer with Turtleneck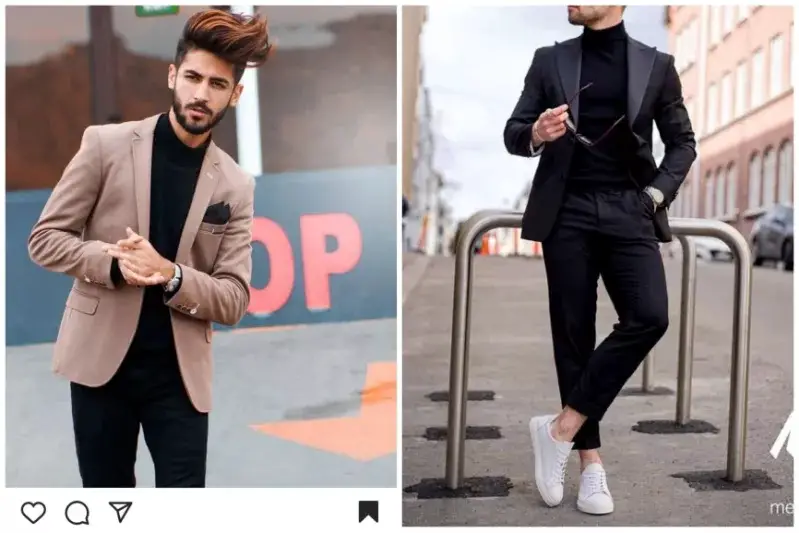 One of my favourite outfits for wedding season, a blazer with a turtle neck not just make you look smart it will make you stand out in the crowd, too.
You can carry a sneaker, Chelsea boot or a dressy loafer with this outfit.
Blazer with shirts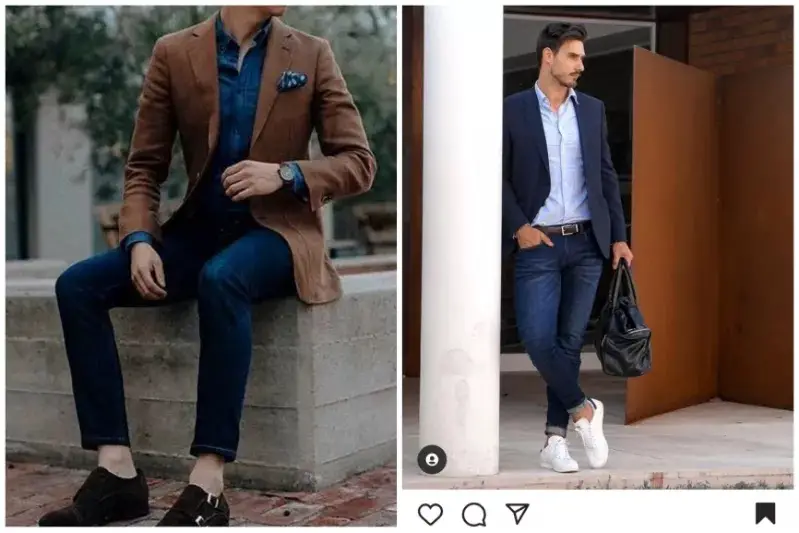 A smart casual outfit that you can wear at a wedding as a guest if your age is between 18 to 22.
Jeans, blazer and shirt, Just pair all these three outfit stuff correctly and you are all set.
Blazer with t-shirts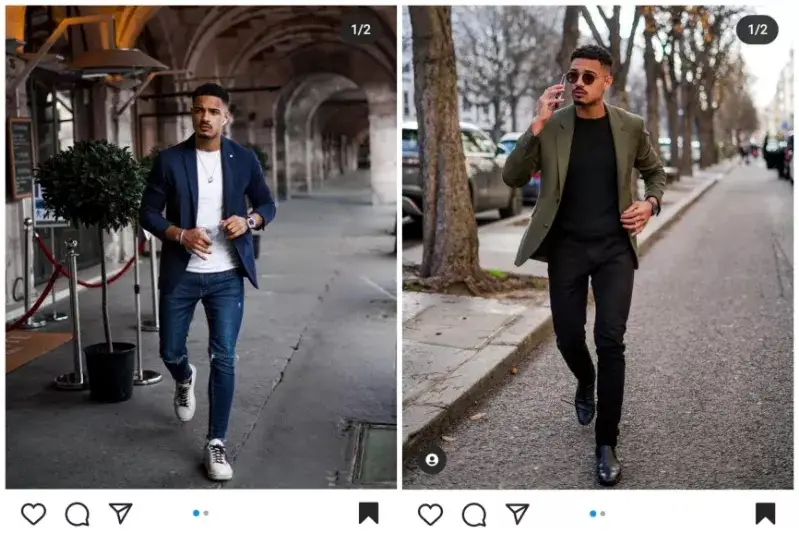 Next outfit, blazer with t-shirt and jeans or trousers.
Wear your blazer and t-shirt outfit with jeans for a casual look with sneakers.
Wear it with trousers and a Chelsea boot for a bit dressy look, perfect for wear at a wedding.
Leather Jacket Outfits
These jacket outfits are for wearing in those wedding which is not so close to you, carry it casually look stylish, feel comfortable and perfect yourself from winters.
Leather jacket with hoodie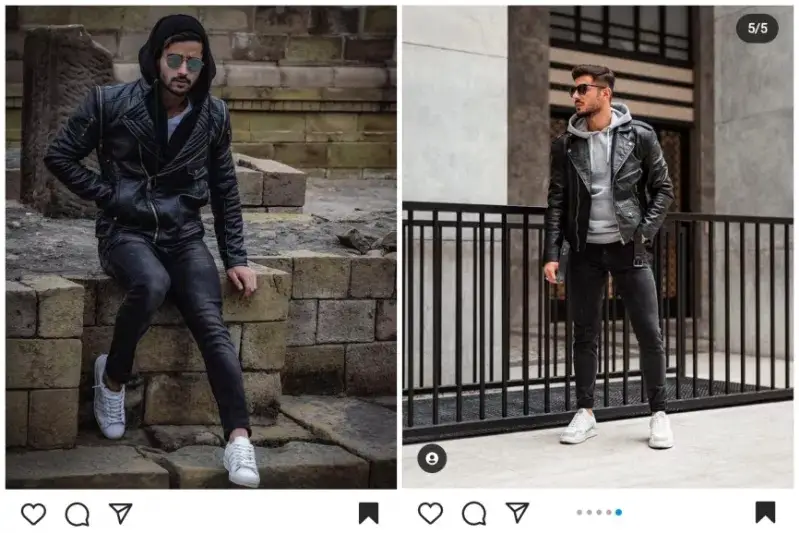 Leather jacket with a t-shirt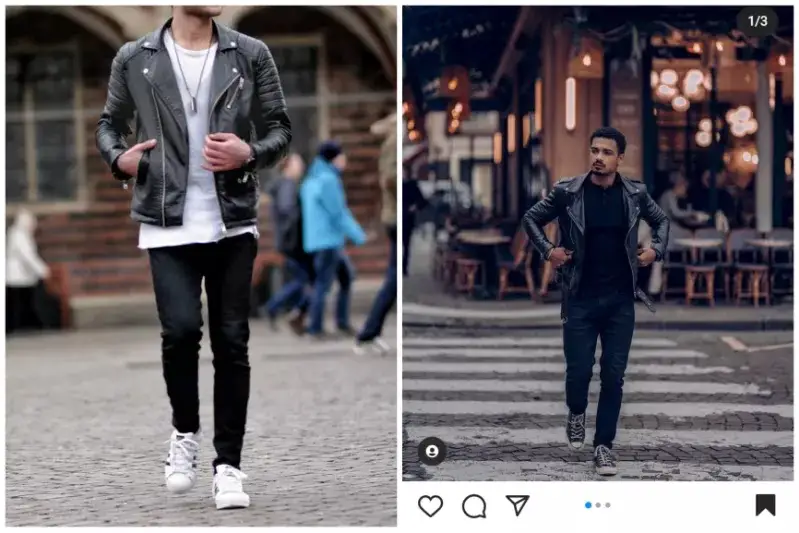 Other jacket outfits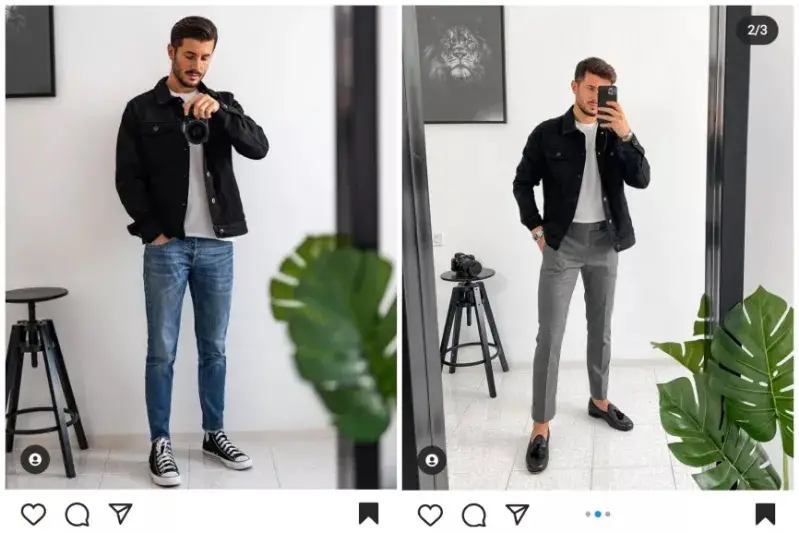 You can pair your denim jacket with a t-shirt and jeans/trousers.
While wearing jeans carry a sneaker and while wearing trousers carry dressy slip-ons or Chelsea boots.
Use of tie
Various outfits are shown above, if you wanted to make them more dressy just add a tie with them and how it will make you look more dressy.
Tie with blazer and suit
Tie with a leather jacket
Adding tie is optional that's why I've added this heading separately, if you are mature enough to carry a tie and feel comfortable then add it with your outfits and it will look amazing, see above pictures for more clearance.
Summer Wedding Outfits
Upper outfits were for the winter season, here are some outfits that a teenage guy can wear in a wedding as a guest which is held in the summer season.
Shirt and jeans
Wear your favourite shirt and jeans with a clean white sneaker and that's it you're ready to go at this wedding.
Just make sure your shirt and jeans should perfectly fit on your body and are well clean and ironed.
Shirt and trousers
Next, you can pair up your shirt with trousers for a formal look you can pair it with dressy slip-ons or for a Nonchalant casual look you can pair it up with clean sneakers.
Use of suspenders and tie
If you're smart and classy enough then you should add accessories to your normal shirt pant outfit for making it ready for close relation wedding parties.
A dressy tie or suspenders will help you to stand out as a stylish teenage guy in the summer season.
Traditional Outfits
Kurta – pyjama
The traditional wear which has Speciality to wear in events like marriage and festivals, how can I forget it adding in this list.
If it is summer season then the perfect traditional wear for young age guys will be a simple kurta-pyjama.
Carry a simple and your favourite pair of kurta pyjama with dressy slip-ons.
Kurta-pajama with Nehru Jacket
If it is the winter season you can add a layer on your kurta-pyjama a sleeveless Nehru jacket or achkan will be the best for teen guys.