Namaste India!! This post is going to be exciting for all charming and cool Indian men. If you are a guy from Indian and have some cool grooming sense then this article is for you.
In India most preferably we stick to our natural hair colour and it is not a bad idea natural is always the best.
But if you are a guy from India who loves to try the various style and be a cool and swanky guy then getting your hair colour could be a stylish thing for you.
Just you should know about your tone and which colour will look good on you, you just can't wear any hair colour because some hair colours will make you look dumb if it will not suit your skin tone.
That's why I am writing this guide to help you guys to get the best hair colour according to your skin tone.
Here I'm going to tell you guys about various hair colours name that is best and will look cool on every Indian skin tone guy.
So let's see what colours they are-
All image source; @ommeeed
Silver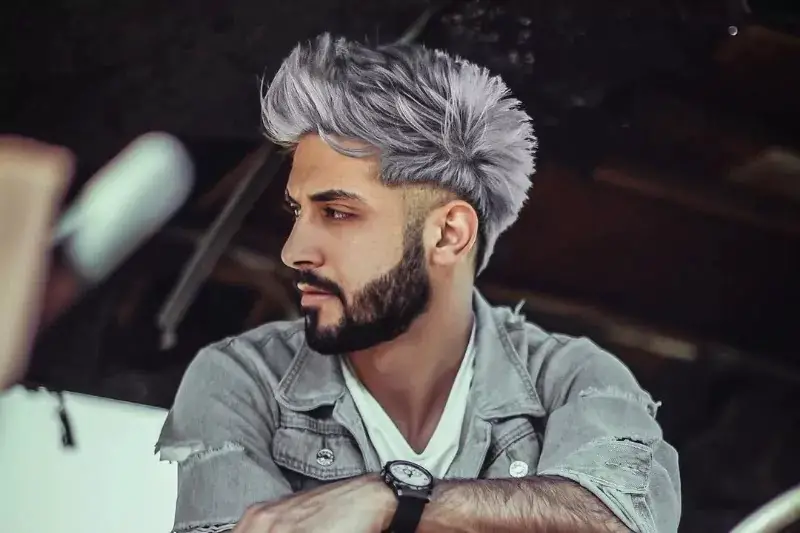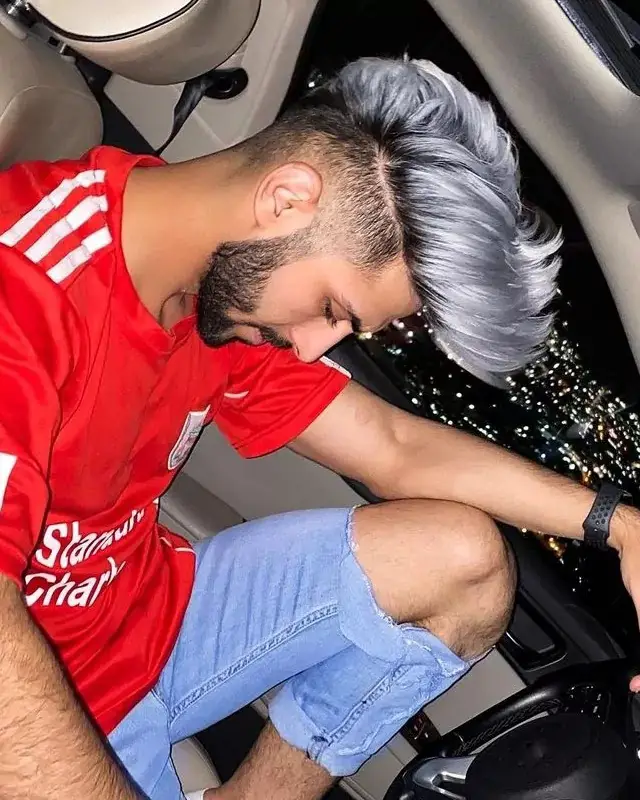 The first hair colour which is best for Indian men is a silver colour dye.
Silver hair colour provides your hairs shine like silver and it looks cool when get applied perfectly.
Blonde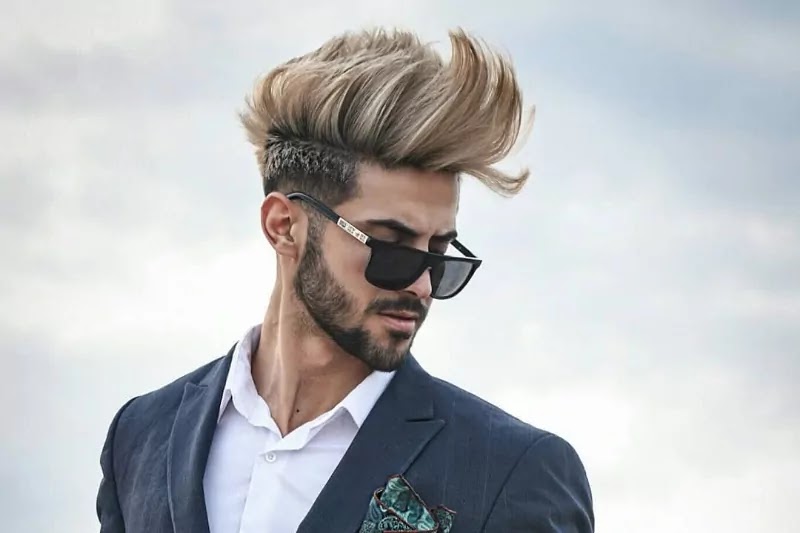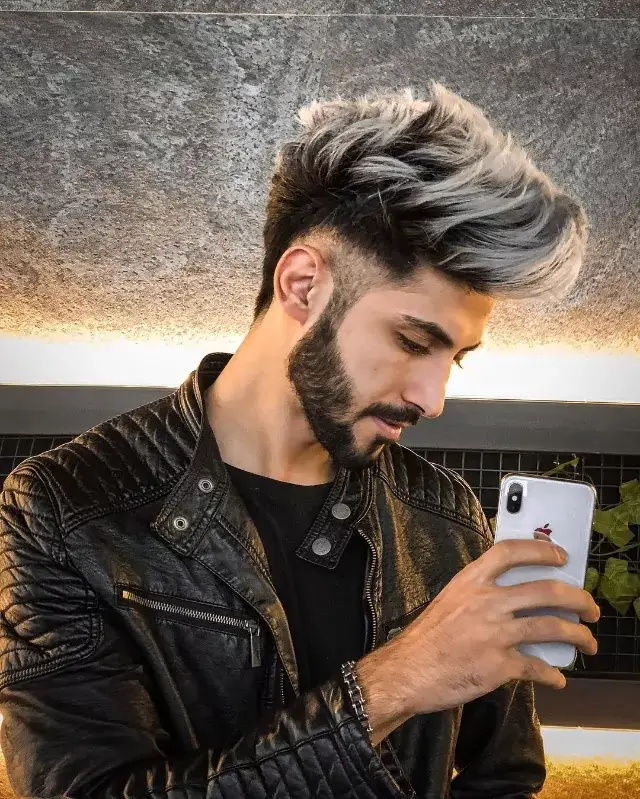 If you are an Indian guy and wanted to give you a cool overseas guy's look then go for this colour.
Blonde colour makes your hairs blonde, a bit yellowish shade but it will amazing almost every Indian skin tone.
Pastel Pink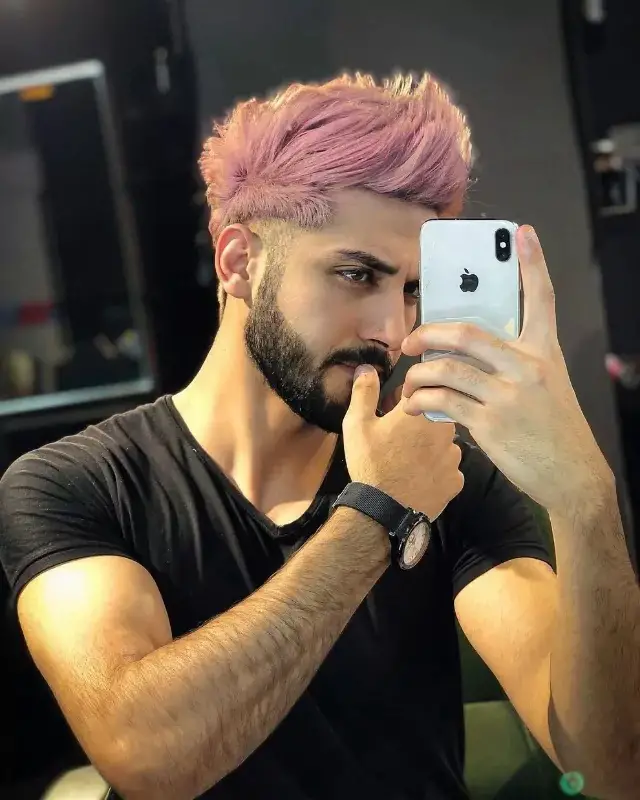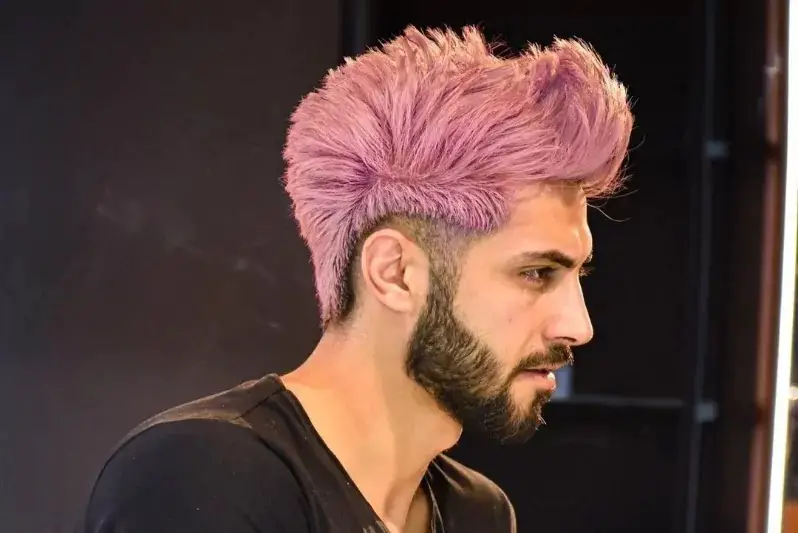 This hair colour is something out of the box specially for you Indian guys, I'm saying that because you might see both colours on many people and celeb hairs but not this hair colour.
So if you wanted to try something out of the box and you know how to carry it then go for this pastel pink hair colour.
Apricot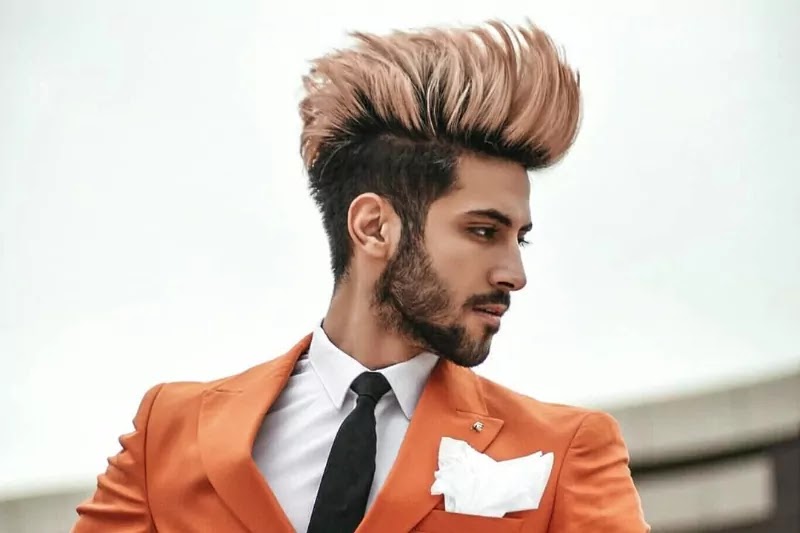 Another perfect hair colour for Indian men, apricot. This colour provides your hair with an orange colour look.
Whenever you wanted to go for this colour always keep in mind that you have to go for apricot, not orange.
Because orange is darker than apricot and it looks terrible on some Indian skin tone.
But apricot has a light shade and it is perfect for every Indian skin tone.
White toner
Nowadays, that white hairs style is in trend and many guys are going for this hair colour.
So if you are an Indian guy and thinking about following this white hairs trend then you can go for it. It will suit almost every Indian skin tone.
Fluorescent
The last hair colour in our list is fluorescent it looks like something green colour but it is not.
Again I wanted to tell you that if you'll think that going green hair colour will give you this type of shade to your hair then you ate wrong.
Don't go for green colour especially if you have a dusky skin tone.
Instead, go for this fluorescent colour it is perfect and will look good on your skin tone.
Conclusion
So these were some hair colours for Indian men. I have added those best and coolest hair colours to this list which is perfect for Indian guys.
It doesn't mean that you cant try other colours there are infinite hair colours if you are someone who loves to play with style level then you can try them too.
But if you're a newbie here then I would recommend that first go for any of these colours for dyeing your hairs.