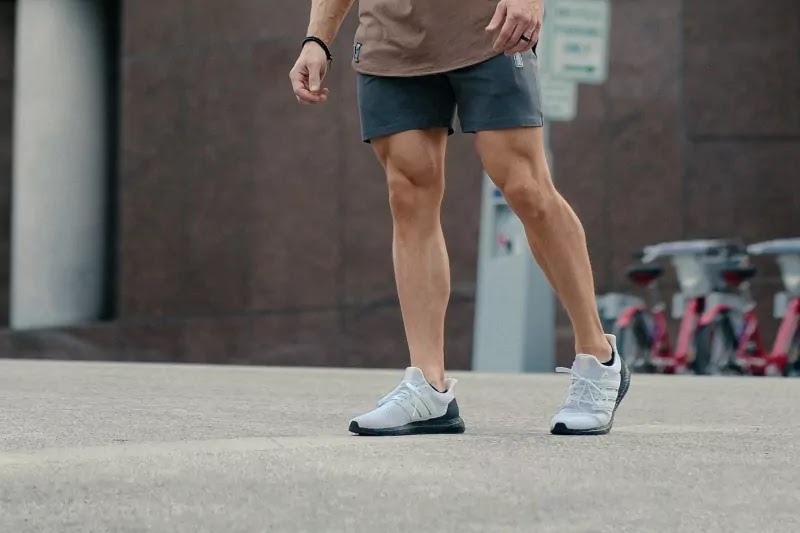 Hey, Guys!! Again back with an exciting post for young age or teenage guys, the ultimate and most effective leg workout for beginners.
Guys, we all know almost all exercises to train different parts of our upper body and I've written an article too on-
In this article I've talked about upper body workout mostly, you guys can check if you wanted to train your upper body. 
But sometimes what we do that we train only our upper body with various exercises and we perform only one or null exercises for our lower body. 
Why we ignore our lower body parts and treat it like it's is just a small part of our body.
When It is a different part of our body it takes more effort and training for building and that's why we should have a separate workout plan to train our lower body.
So, that's the reason I'm creating this post separately, I'm going to introduce you all to the 3 workout or exercises by which you can train your legs in the beginning if you are a teenager just from your home. 
First I'll tell you how to perform those workouts and then I'll tell you how many sets? And when? To perform these workouts For having a muscular leg without harming it. 
Squats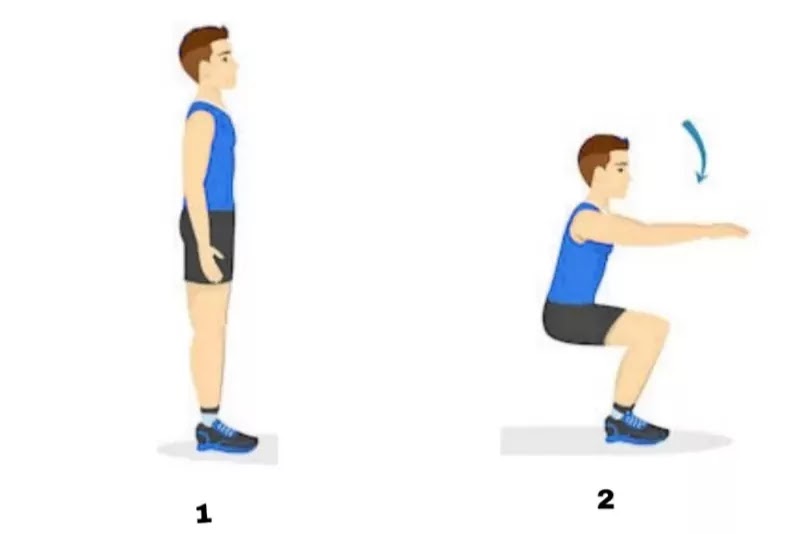 So, the first exercise is squats, it is one the best exercise for leg it targets different muscles of legs like; Quadriceps, Glutens and Hamstrings etc.
It is the perfect exercise for beginners to perform and you can perform it from your home, in park and ground etc.
Here is the way of performing squats perfectly-
First of all, stand straight.
Expand your hand straight.
You can fold your hands from its knees and carry weight too.
Now fold your legs knees and push your body towards ground and send your hips back and down.
At this position, keep your head up and torso straight.
Now again stand straight.
Make sure your core engaged while performing that workout.
It is one rep of squats repeat it 20 – 30 times for completing a set.
Calf raises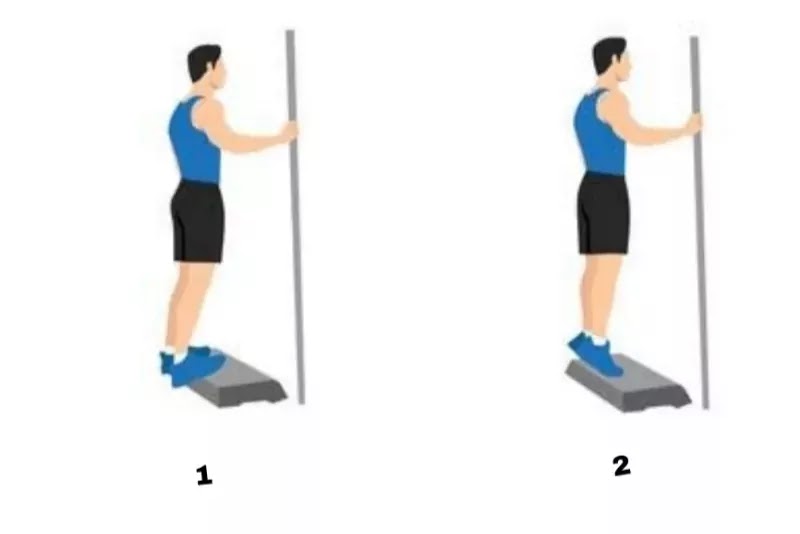 2nd most effective workout for legs is calf raises. It is the workout that targets the muscles of lower legs Like; calf and soleus.
Most effective, easy and harmless work out for beginners or teenage guys.
Here is the way of performing calf raises perfectly-
First find a thing that is a bit higher than the ground, like; bricks, purgs or something else. 
You can perform it on the ground too, but it will less effective. 
Now stand on that thing. 
Take up your heels as much as you can. 
Again take your heels down a bit lower than the surface of that thing. 
It is 1 rep. Of that workout. 
Repeat this process 20-30 times for completing a set. 
Lunge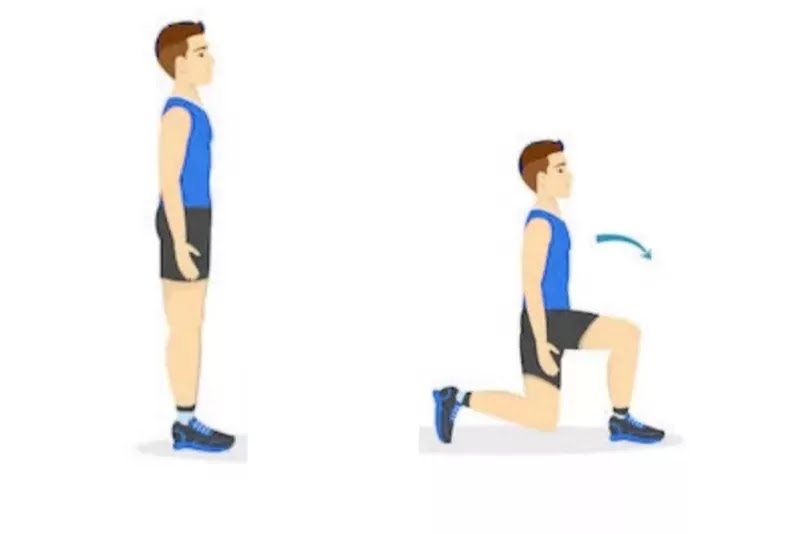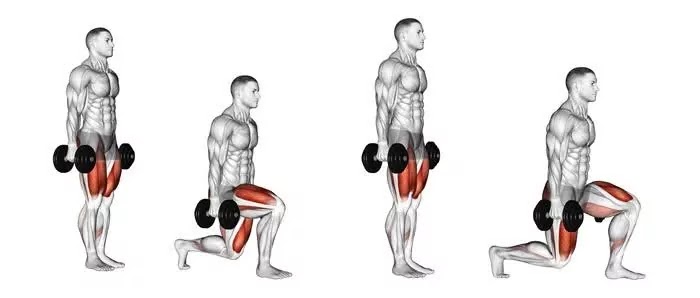 The third exercise or workout is lunge workout. It trains almost every muscle of legs like front thighs, inner thighs and soleus.
That third exercise is the most effective exercise for having muscular legs.
Here is the way of performing calf raises perfectly-
Stand straight, let your both hand down and straight. You can carry weight in both hands but both weights should similar. 
Expand your left leg towards the front. 
Move your body down and front. 
Now bend knees of your both legs. 
Again take back your left leg to the starting position and keep your body straight. 
Do the same with right legs. 
It is the one repetition of that workout, perform it 10-20 times for completing a set. 
The strategy of performing that workout-
There are 2 ways by which you can perform these 3 workouts- 
A – When you are performing it with other exercises on the same day.
Perform one set of all these three workouts between other exercises.
Perform one leg workout and then do another upper body workout again perform second leg workout and then again do a upper body workout and then a leg workout.
Repeat it, each day.
B – When you are working out on legs on a separate day, the legs day.
Do three sets of each of these 3 legs workout on legs day.
Perform these legs workouts one by one.
And repeat this process three times.
Conclusions 
These three workouts are a complete workout for your legs because these three workouts target different muscles of legs and they altogether target almost all muscles of the leg and that's why this is the best combo of legs workout for beginners or teenage guys for performing at home.