Denim jackets are one of the best types of men's jackets, many men love to carry them because it has all three qualities that are style, comfort, and protection from winter.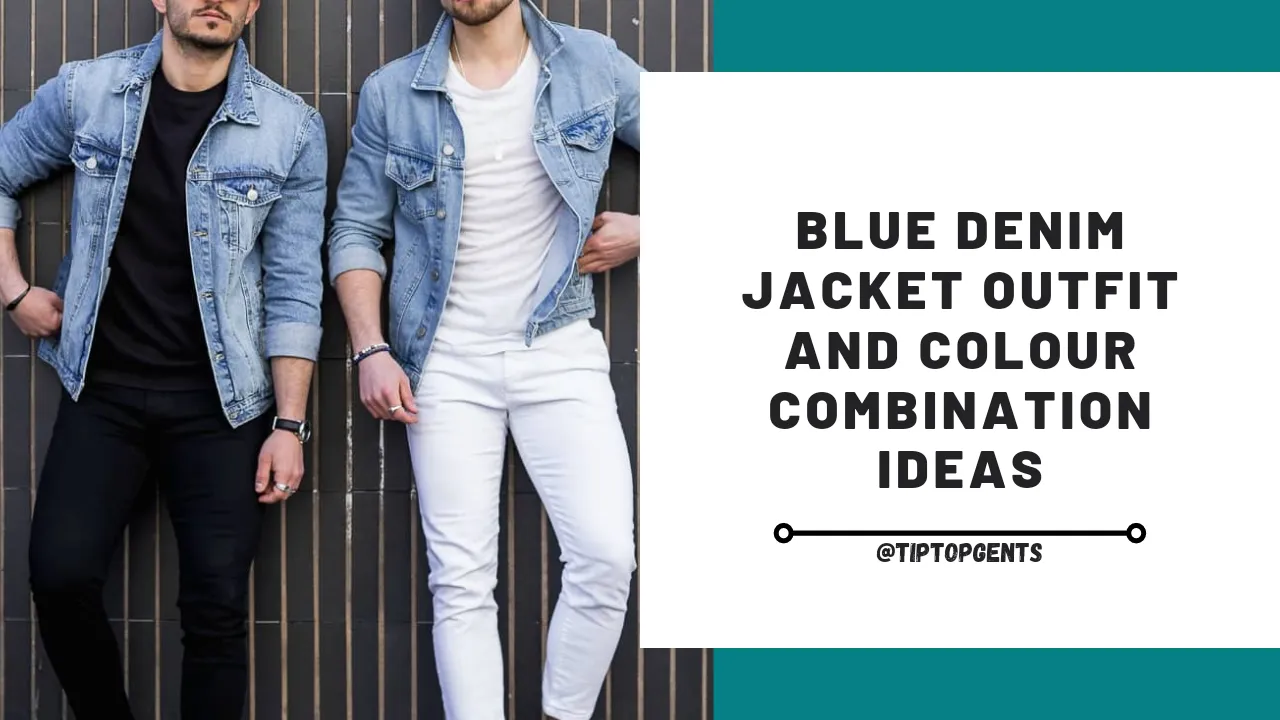 Denim jackets provide you with a stylish casual look if you carry them properly, if you're a man who loves to wear casual then a denim jacket should be one of your types of outfit items you can carry it at casual parties, normal day out, at college and other casual places in the winter season.

Denim jackets are comfortable too, it is easy to carry you can easily pair them with other Outfit items to make various outfits and it provides you enough protection from winter.
Denim jackets are famous because of their variations in colors denim jackets are available in various colors and patterns if you are someone who likes to wear colors and patterns then denim jacket is the best type of jackets to try.
But the best and most used color in denim jackets is blue denim jacket and this article is all about the blue color denim jacket. If you've blue denim jackets and you're that type of man who always seeks for perfect matching outfits then you're on the right article.
In this article, I'm going to show you the best color of other Outfit stuff ie; shirts and pants that you can match with your blue color denim jacket and make various stylish outfits.
So, without wasting more 'O'clocks let's get Started!!
Blue Denim Jacket with Matching Upper Wear
Let's see some ideas on the best upper wear that you can carry with your denim jacket and make various cool outfits.
With T-shirt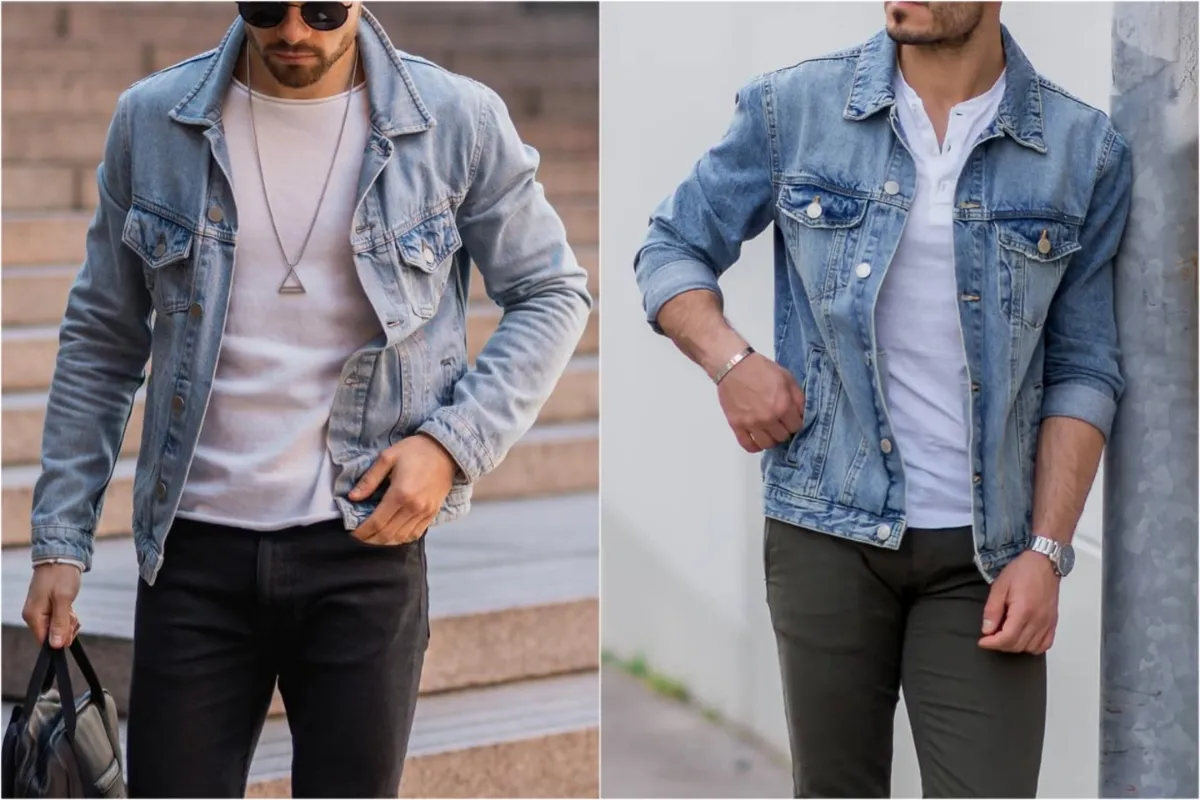 With Shirts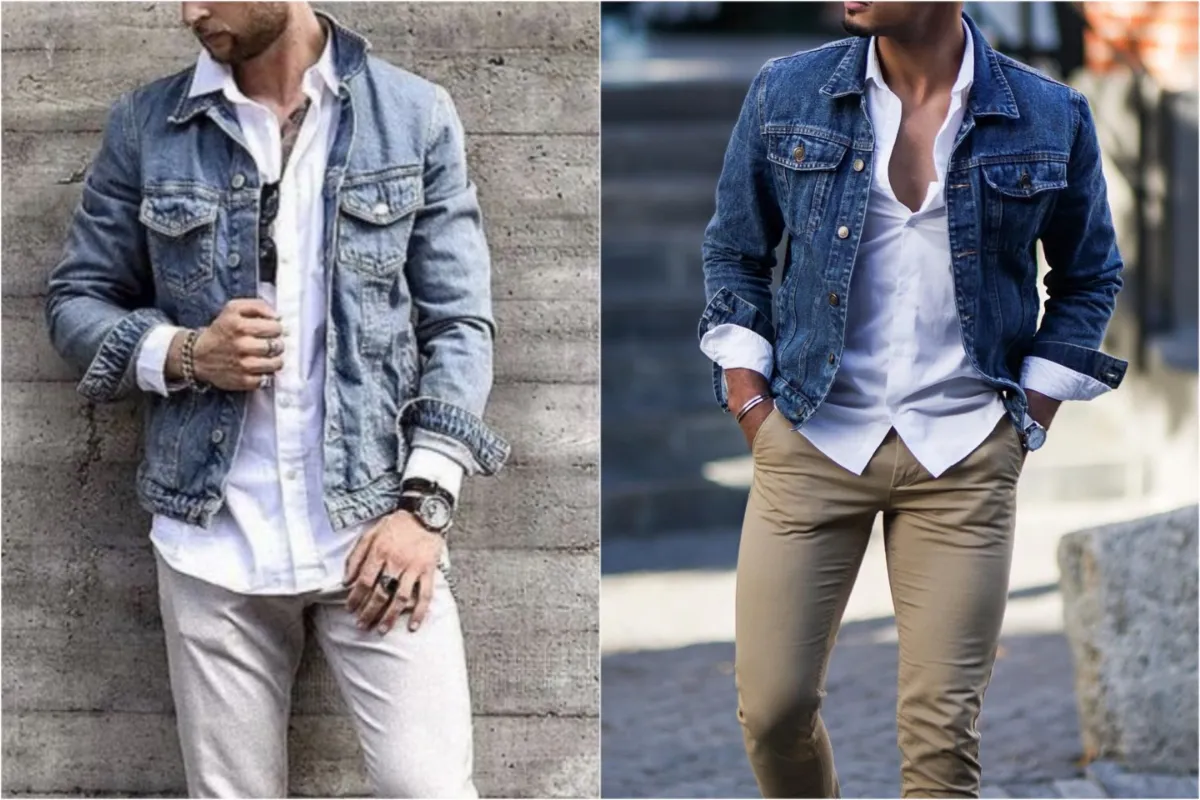 With Highneck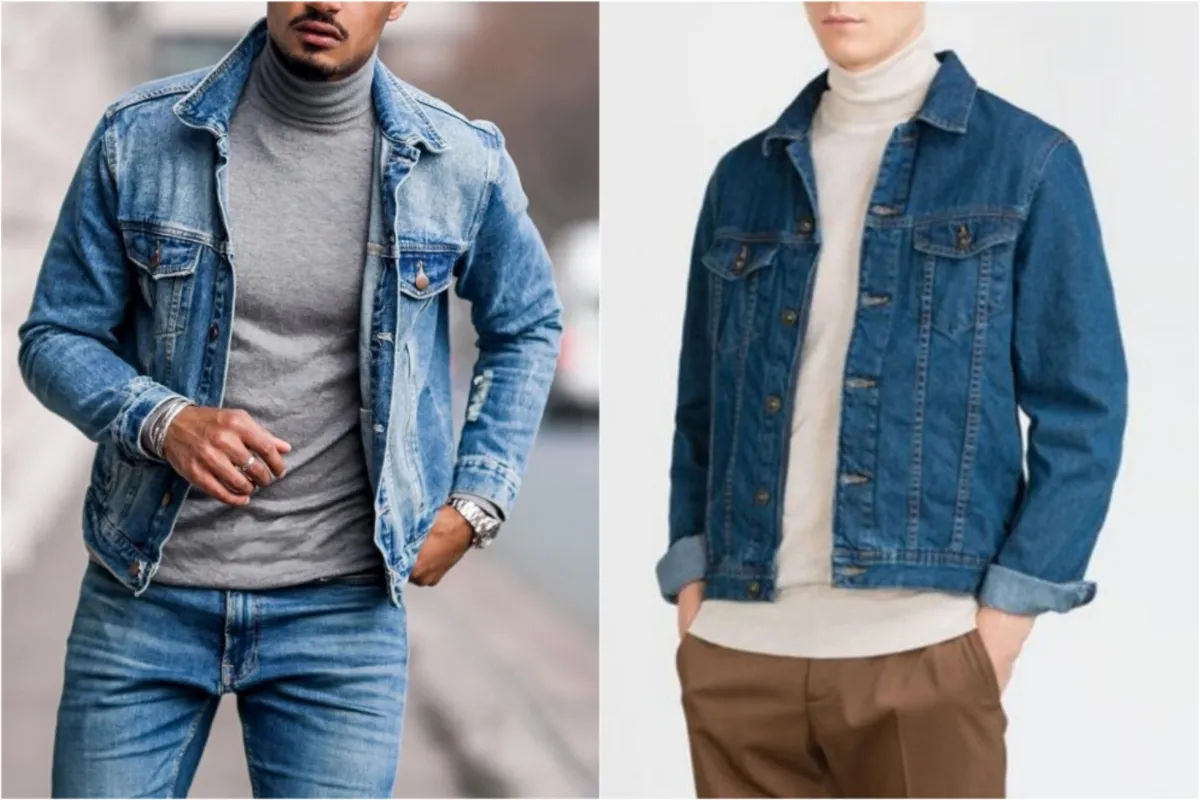 With Hoodies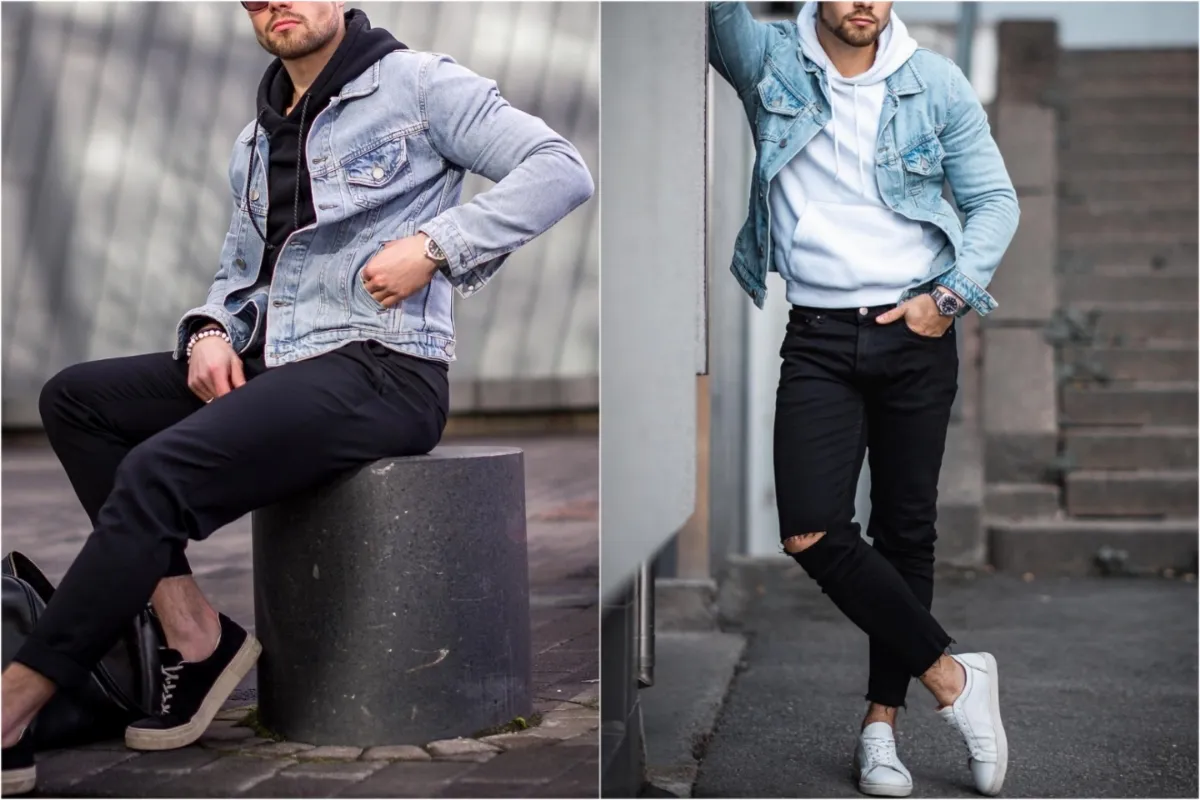 With 2 Innerwear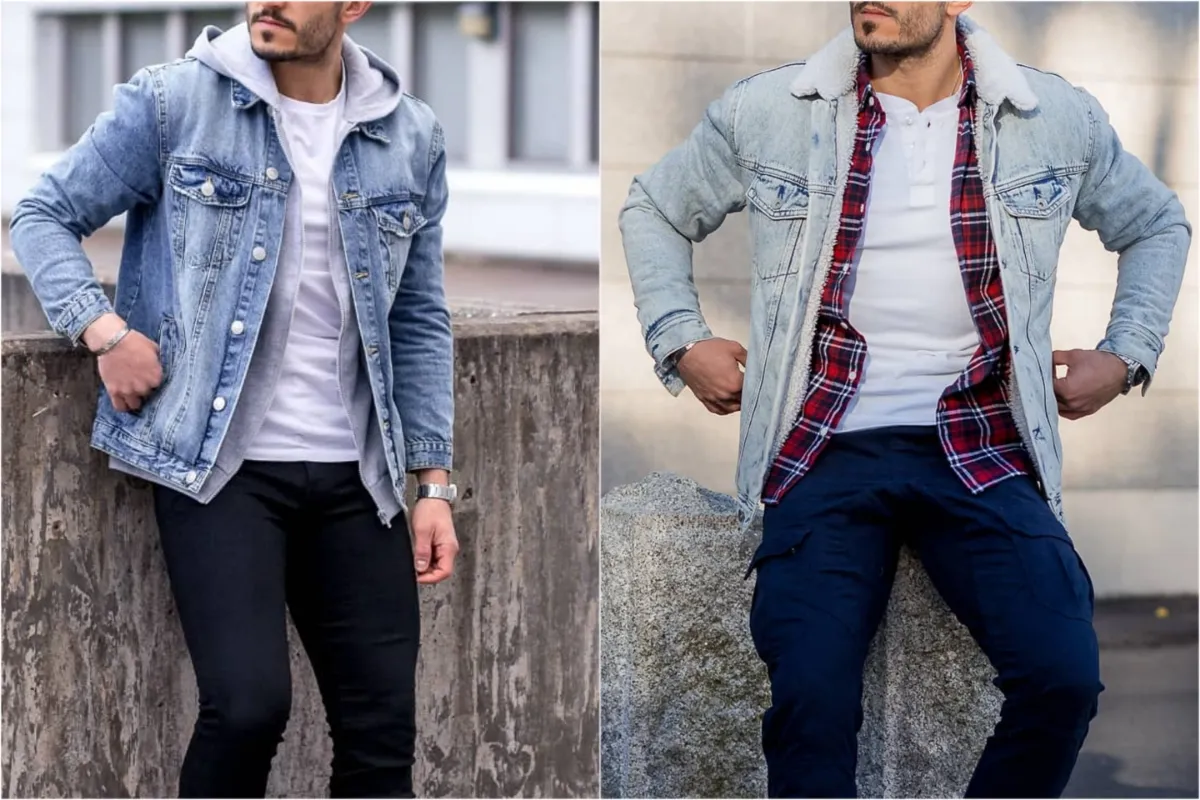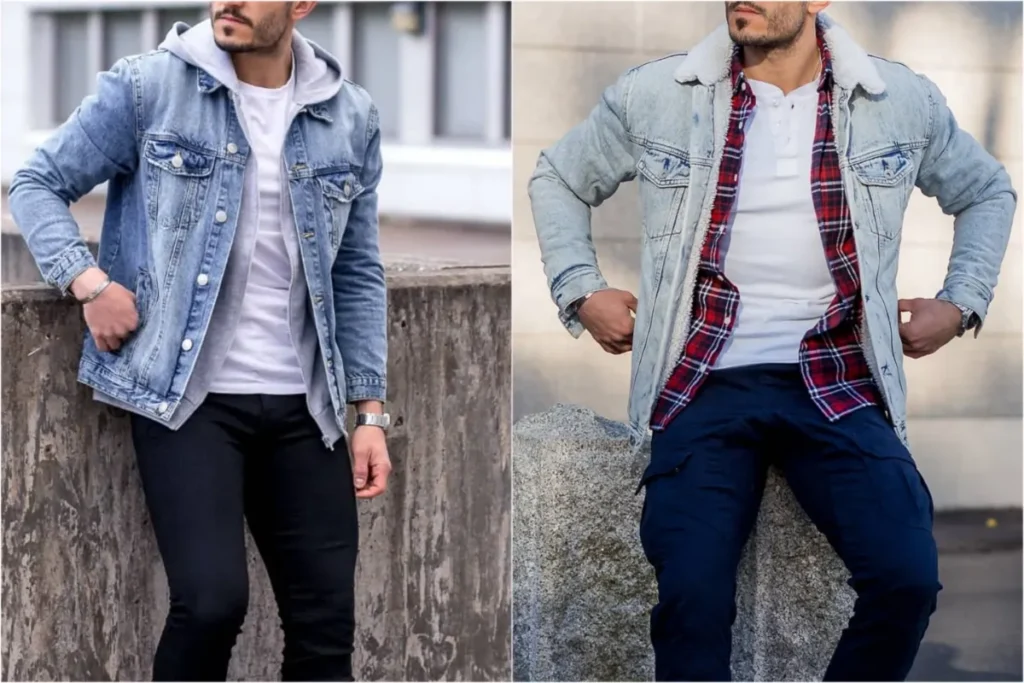 To complete for a fresh and trendy look, you could pair it with some clarks chukka boots for a quite fashionable momentum.
Blue Denim Jacket Combination
Now let's see some best upper-wear and bottom-wear color combinations that you can pair with Blue color denim jackets to make the perfect colour matching blue denim jacket combination.
Blue denim jacket with black upper & bottom wear
You can wear various types of upper wear (black color) that are shown above and pair it with black pants to make this combination.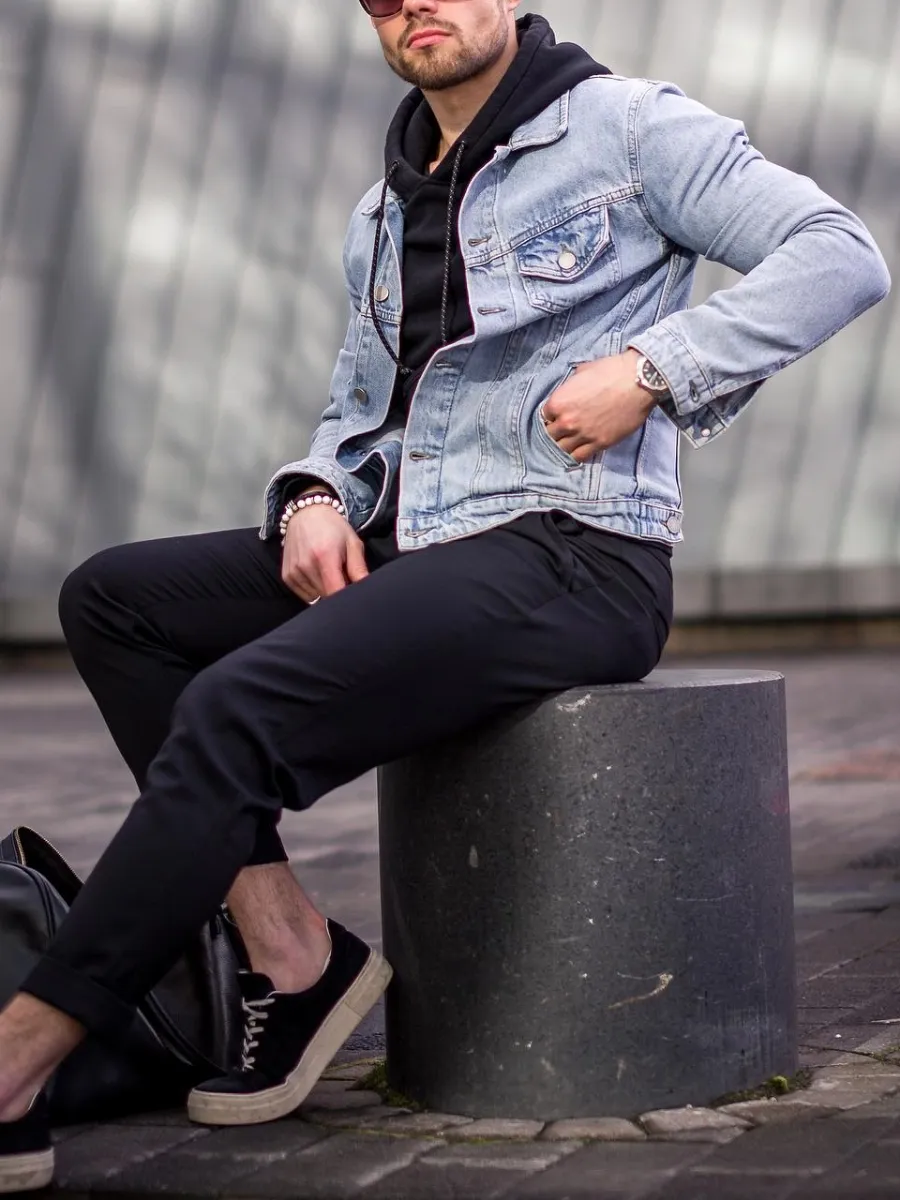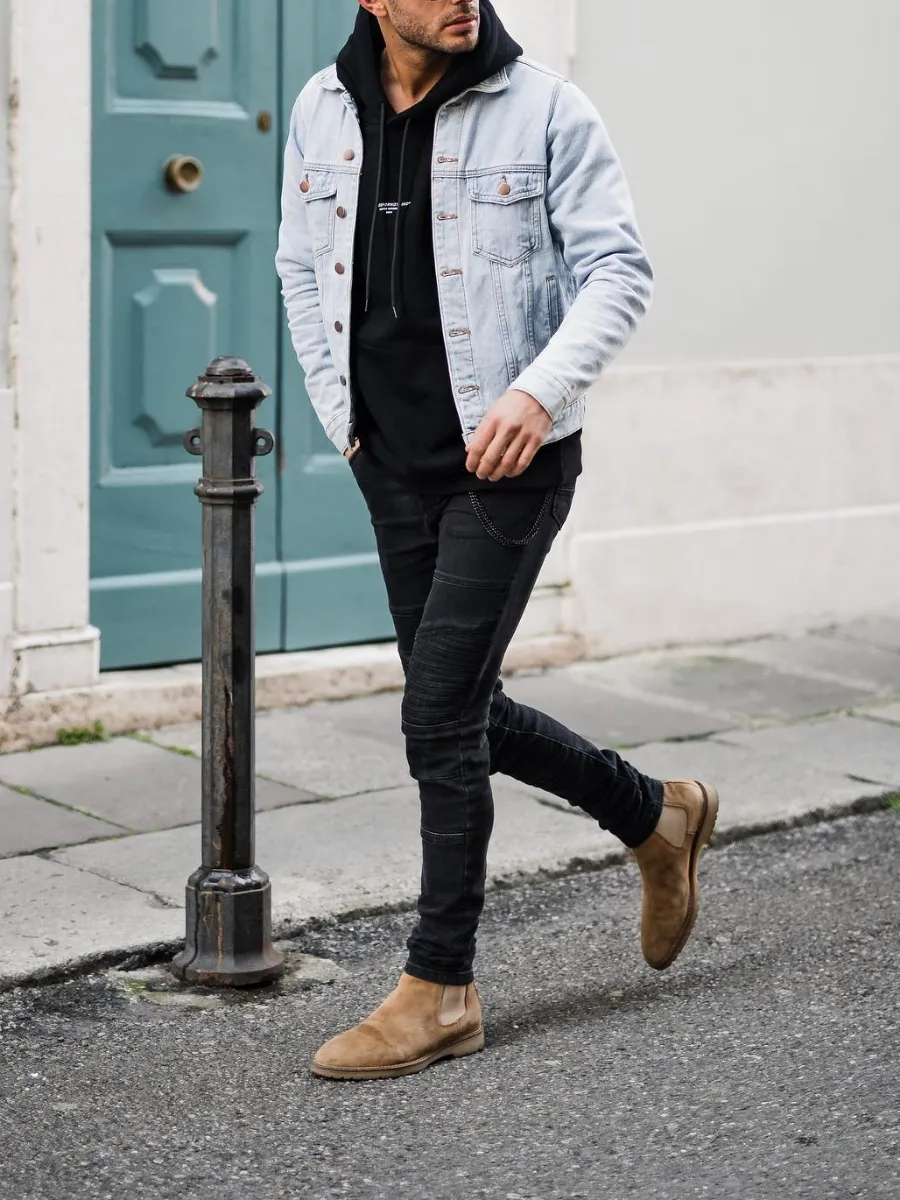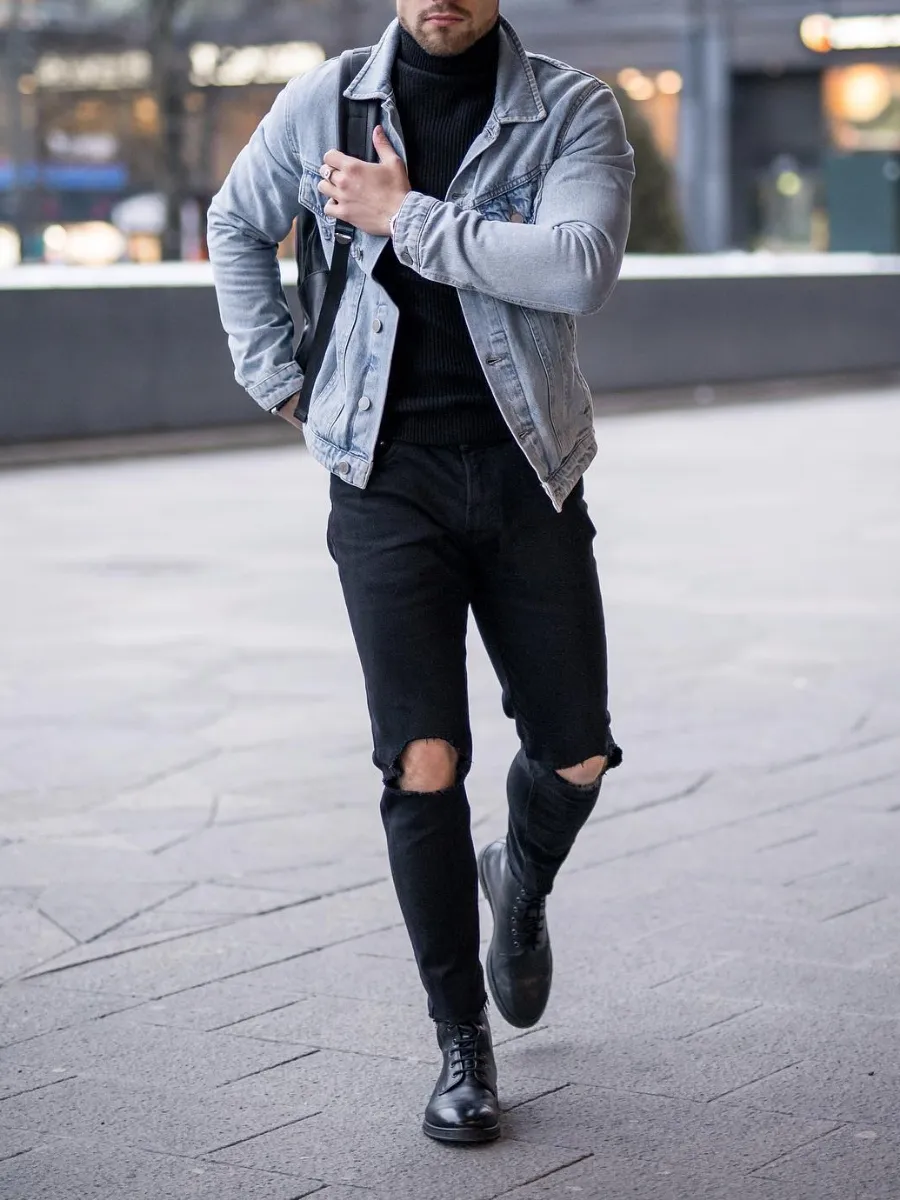 Blue denim jacket with White and Grey
The white and grey combination is another best combination that can go with Blue denim jackets.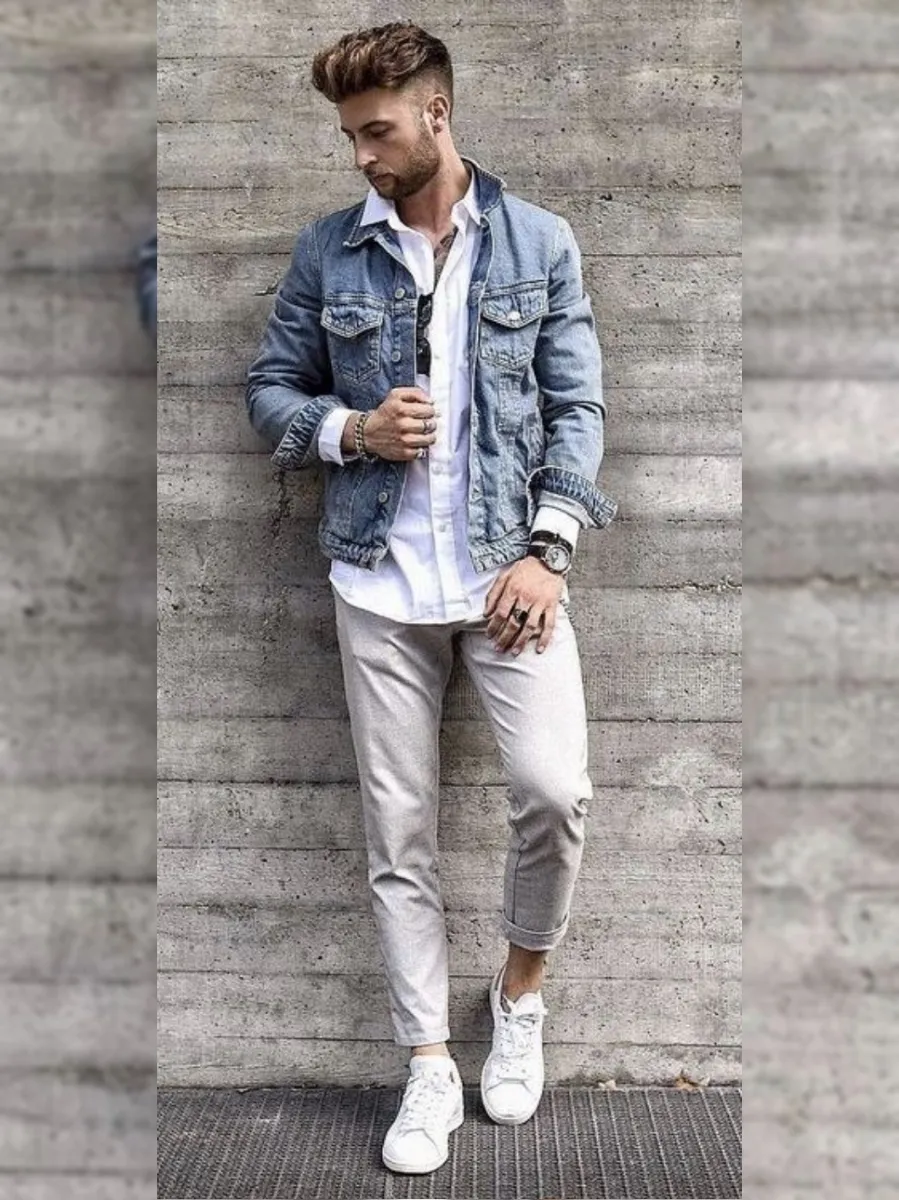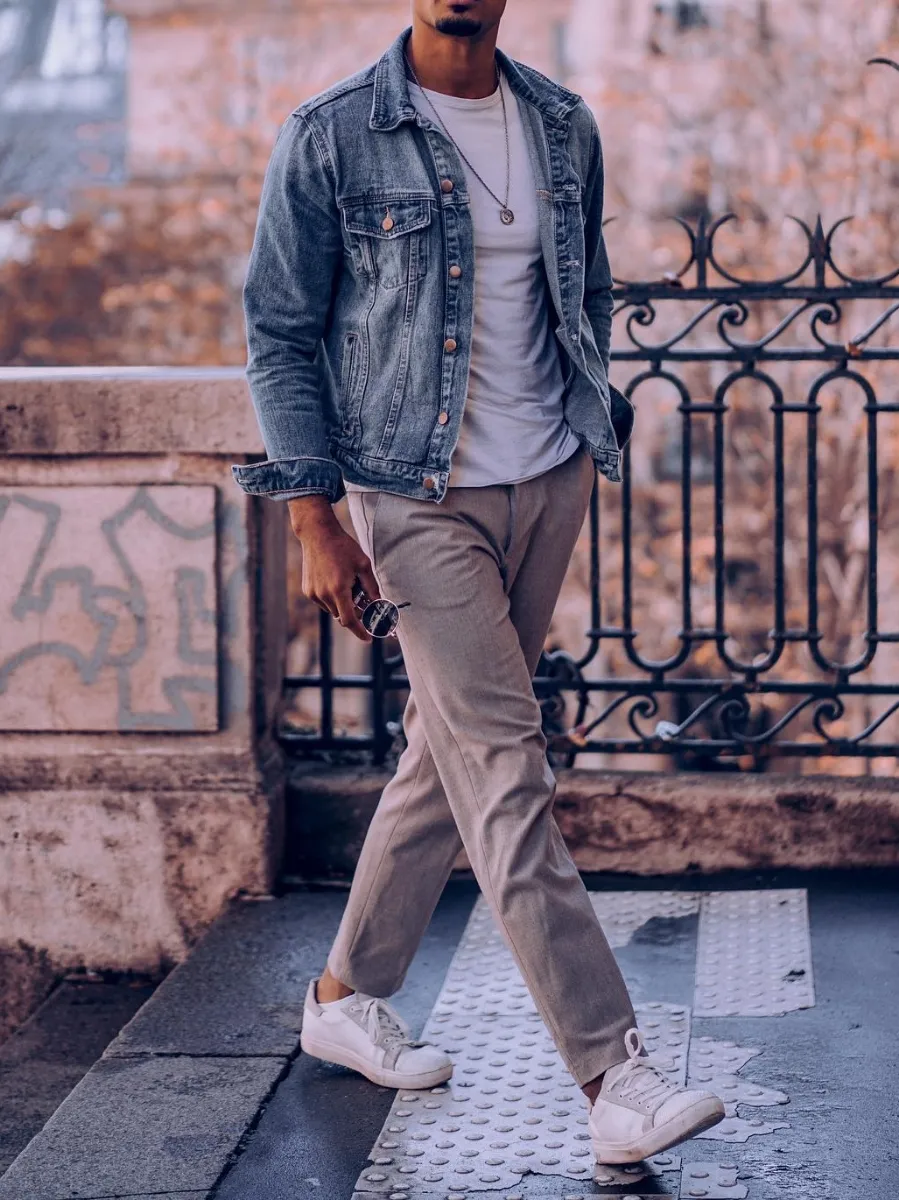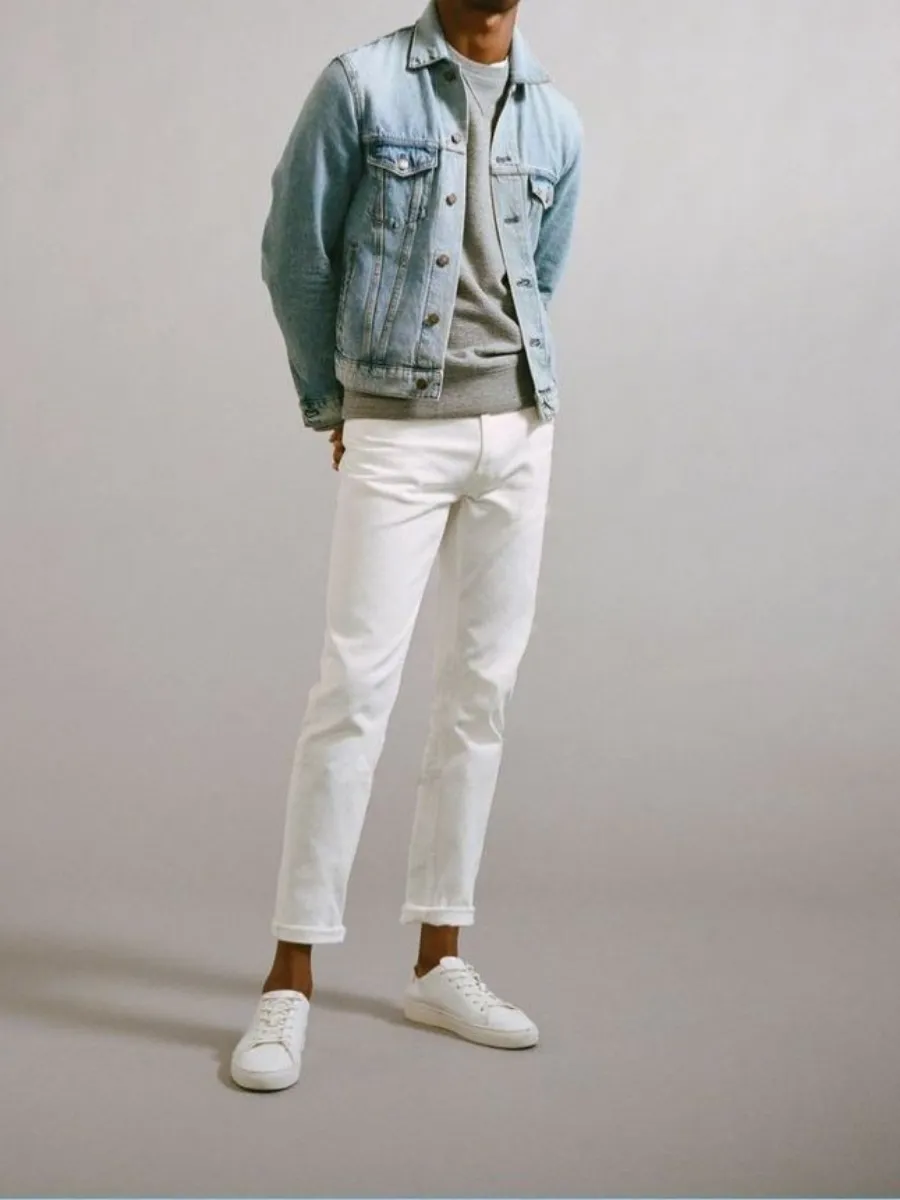 Blue denim jacket with White and Brown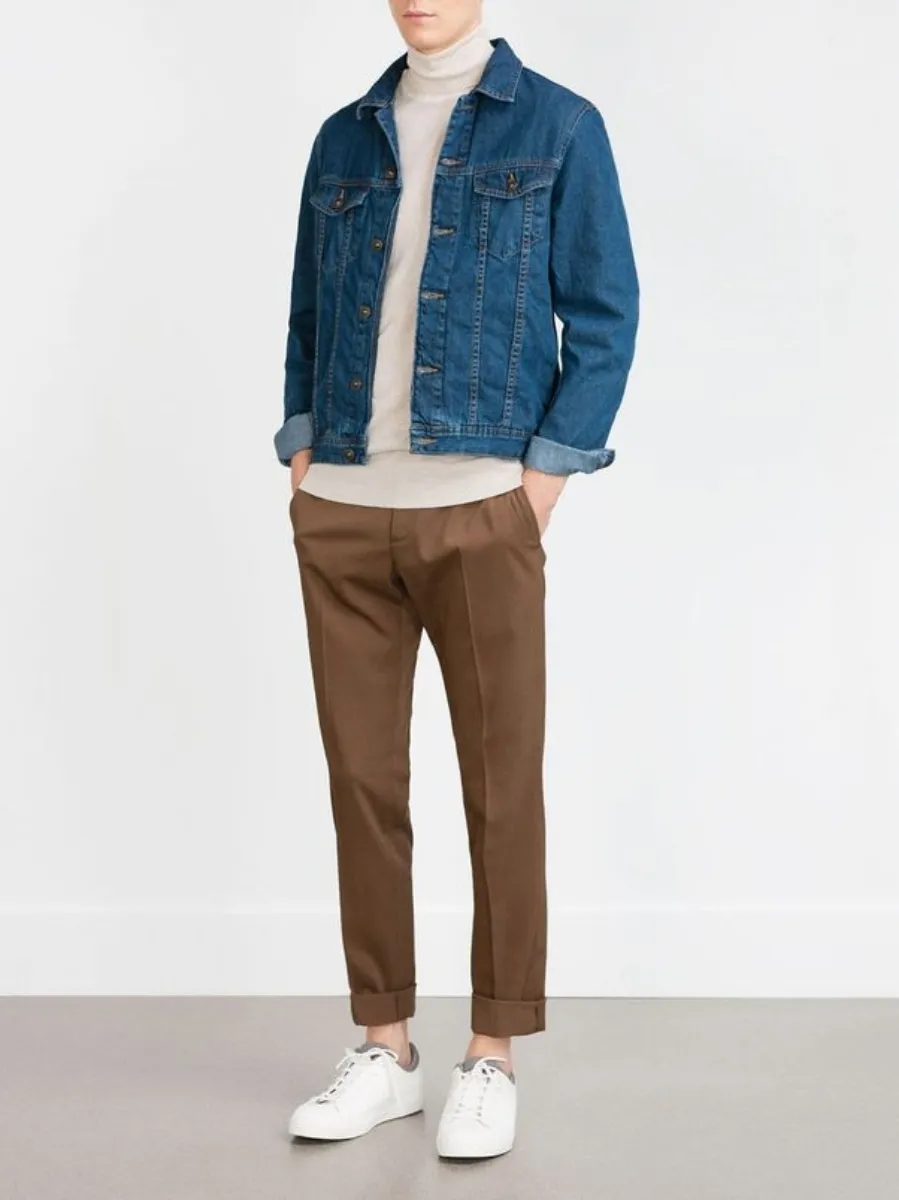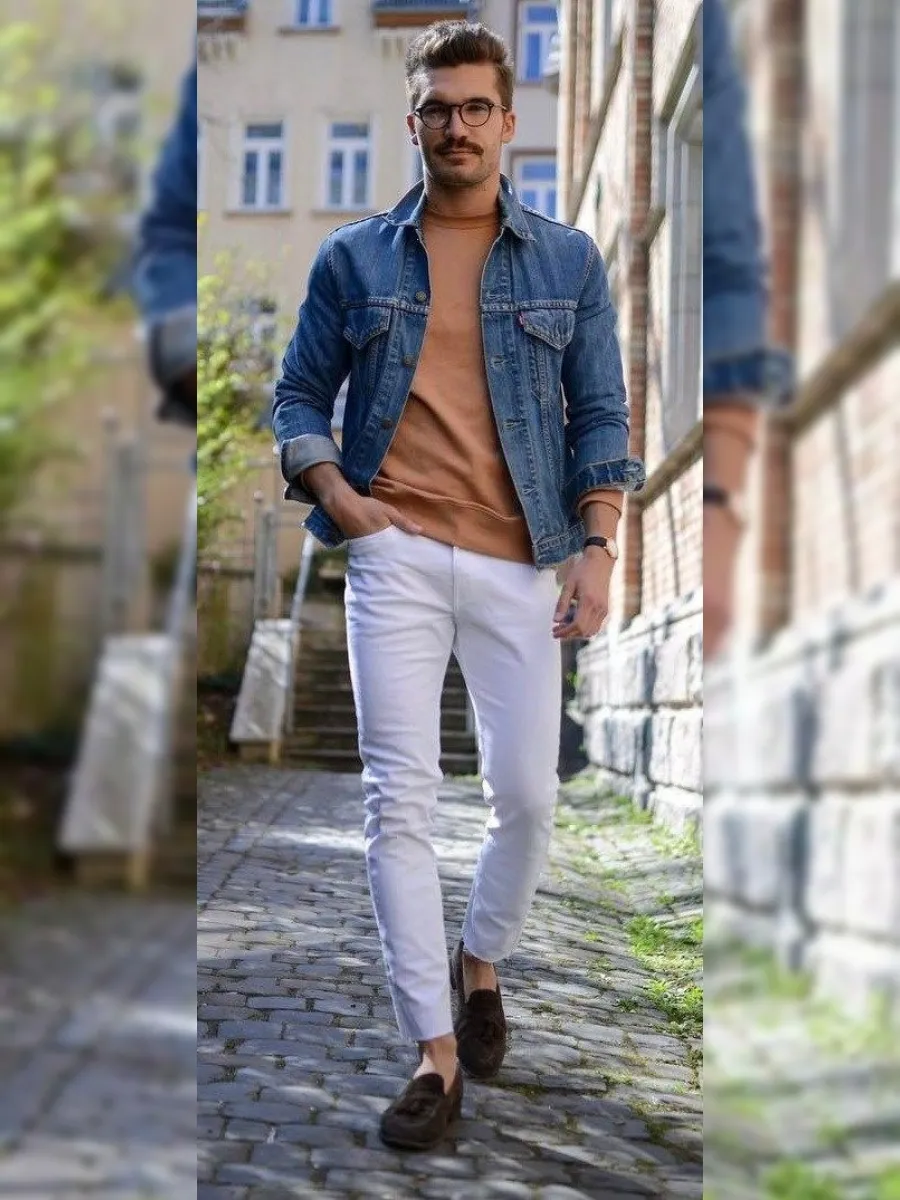 Blue denim jacket with Khaki/Biege Pants
You can wear beige or khaki color pants with your blue denim jacket and a solid pattern shirt under it for another stylish combination.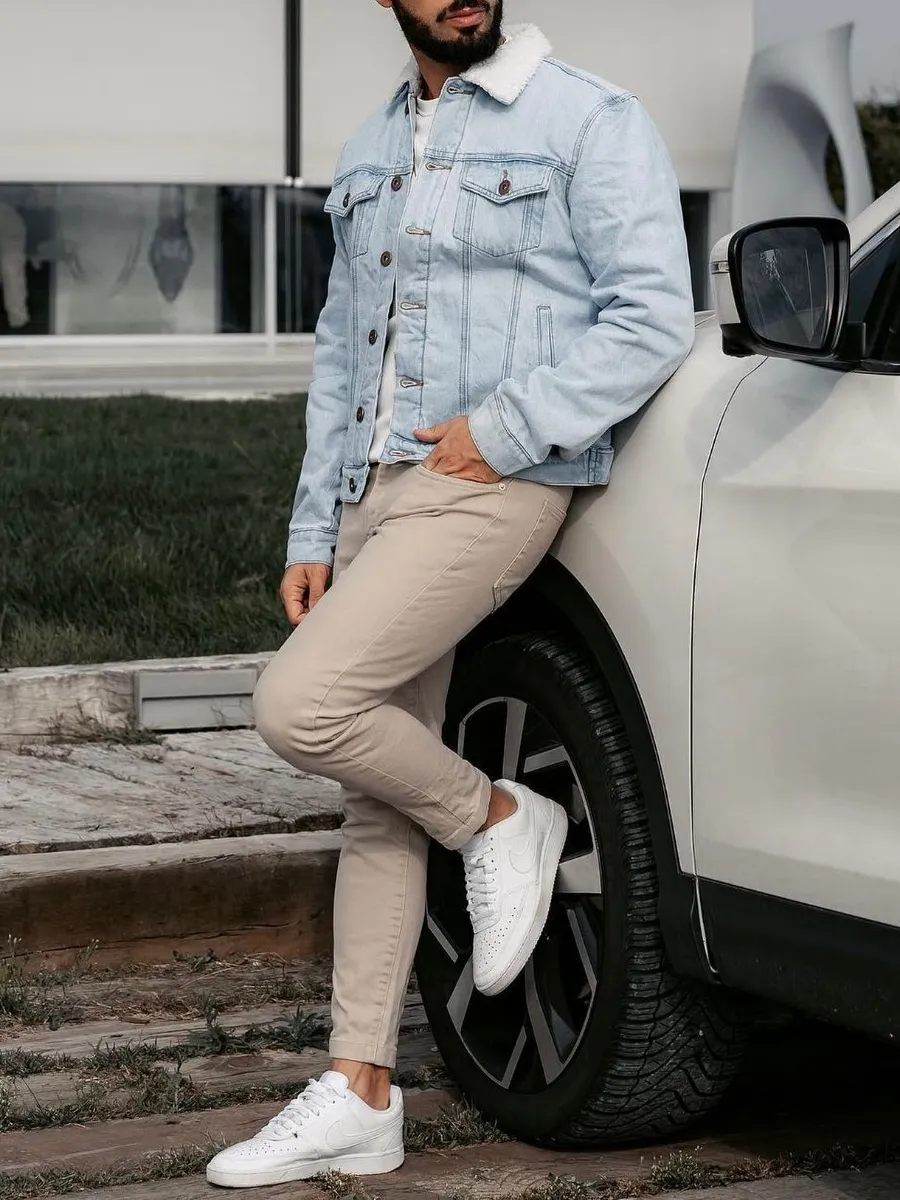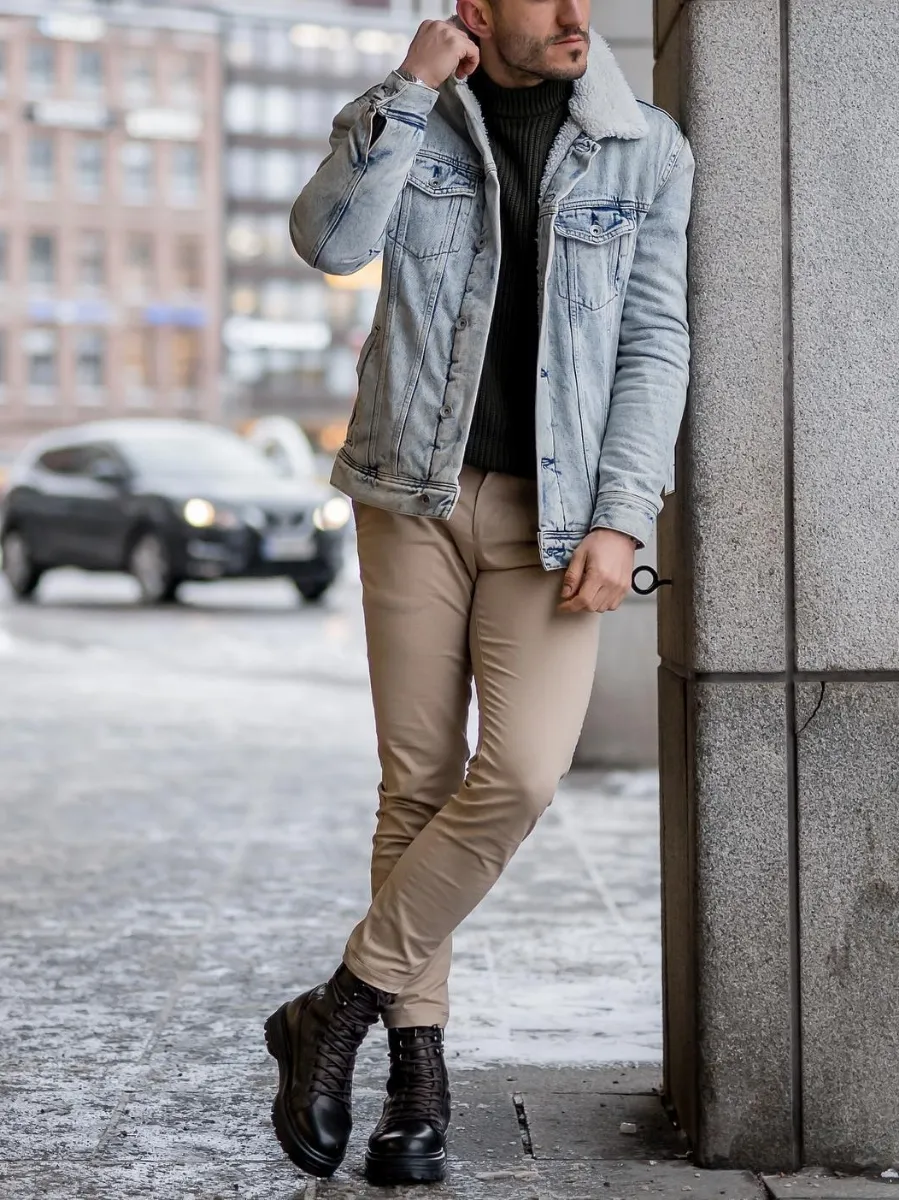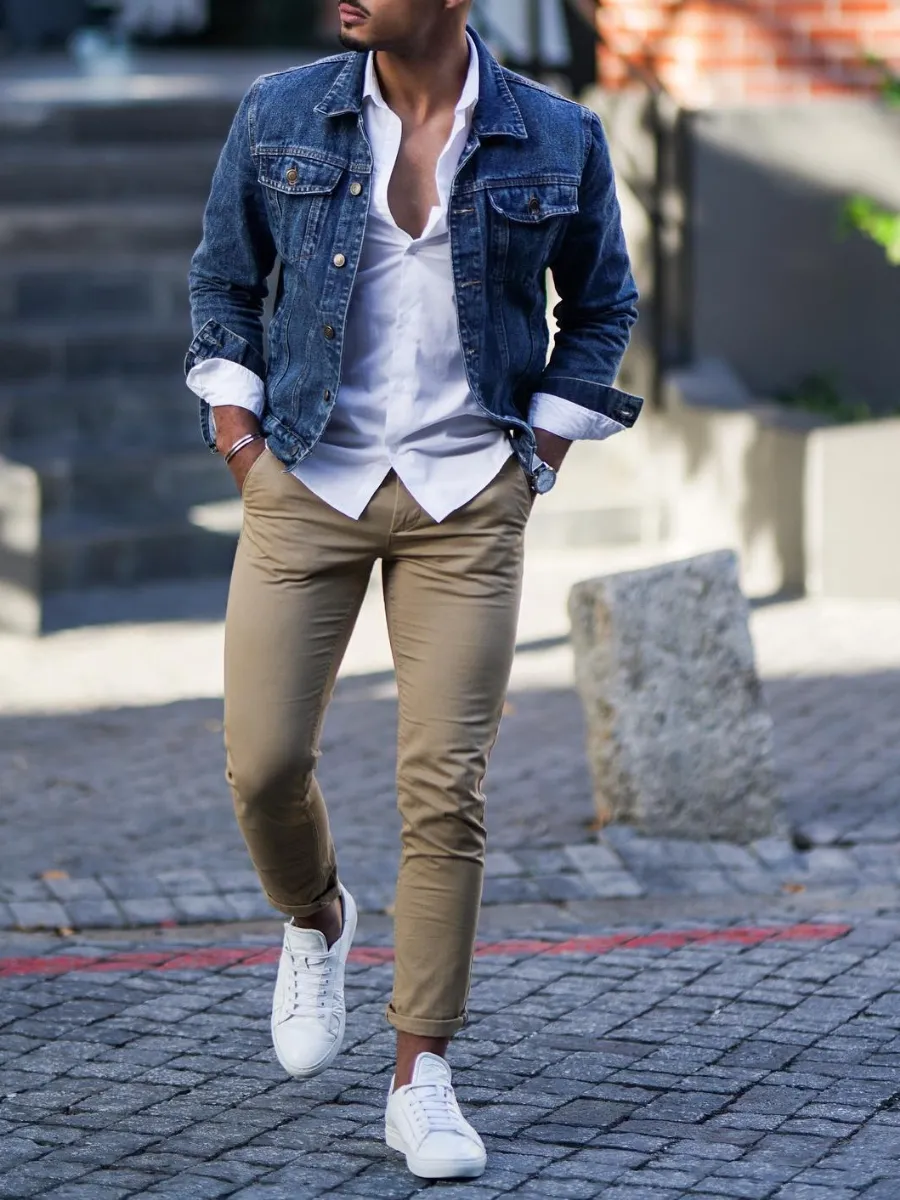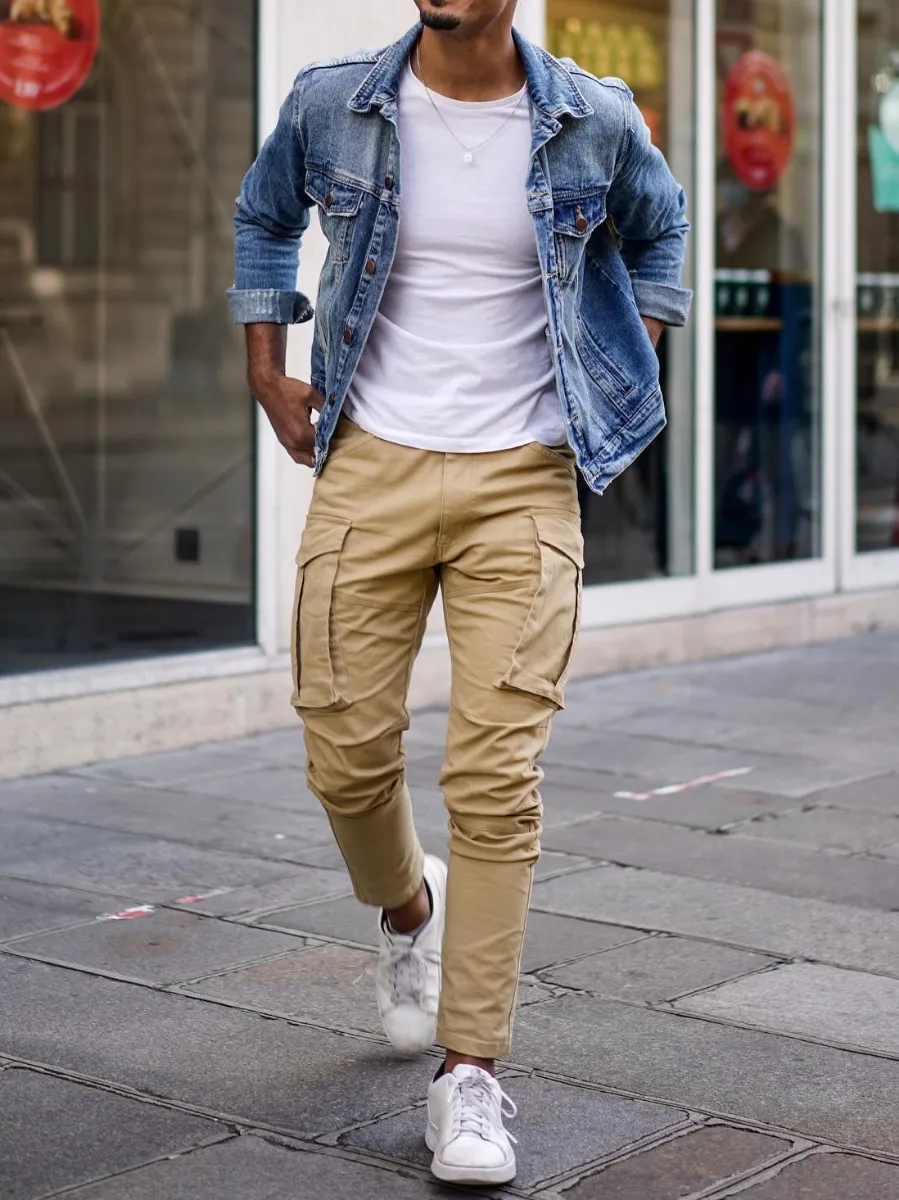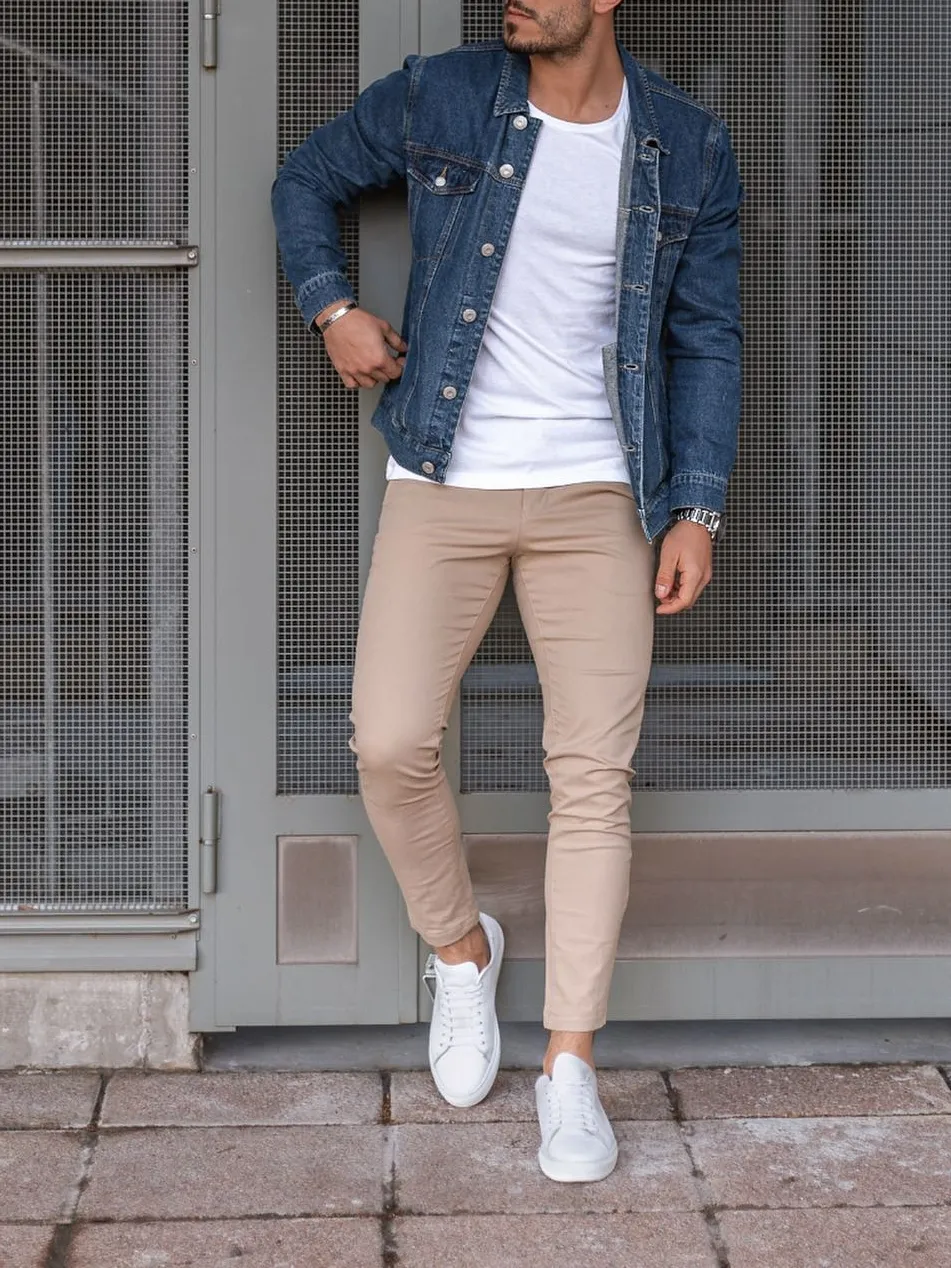 Blue denim jacket with Blue Jeans (Denim on Denim)
You can wear blue jeans too with a Blue denim jacket and make cool denim on denim outfit.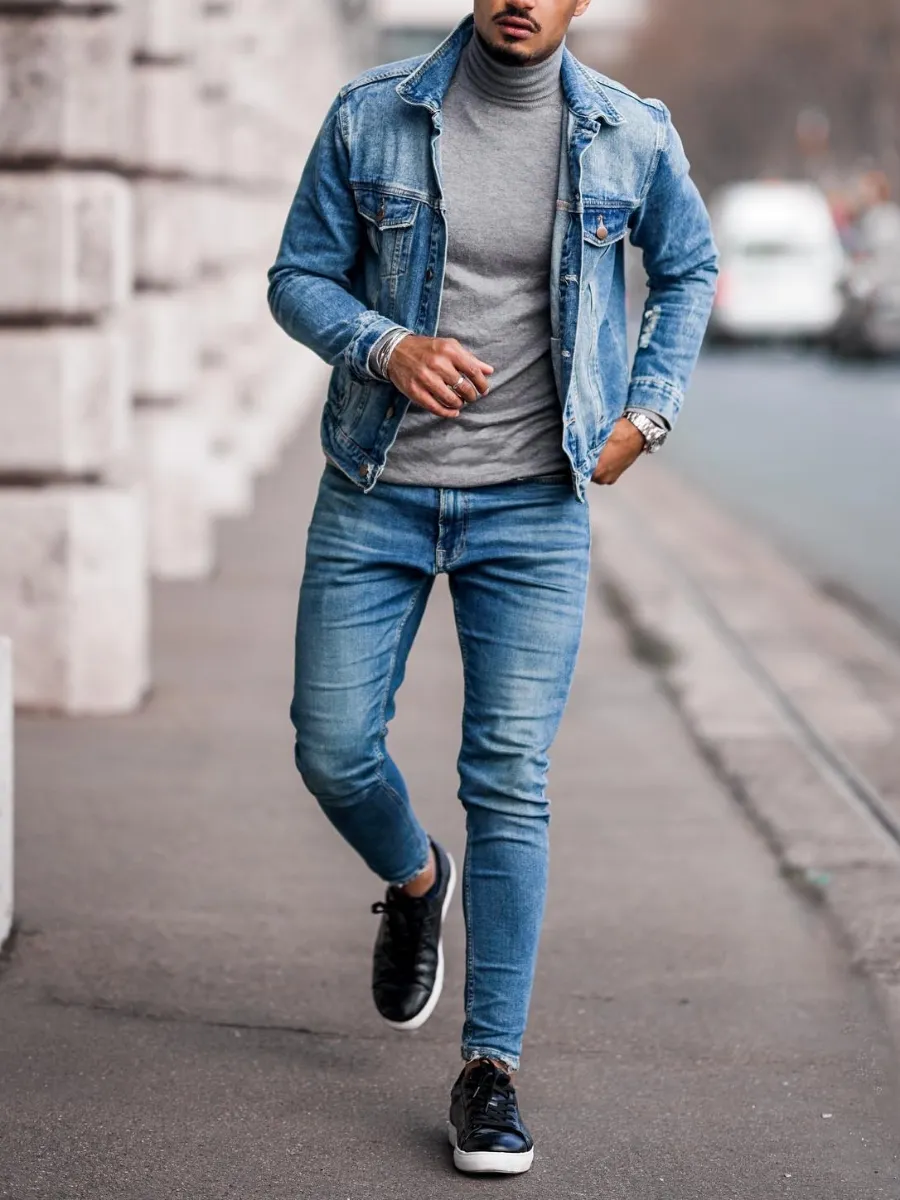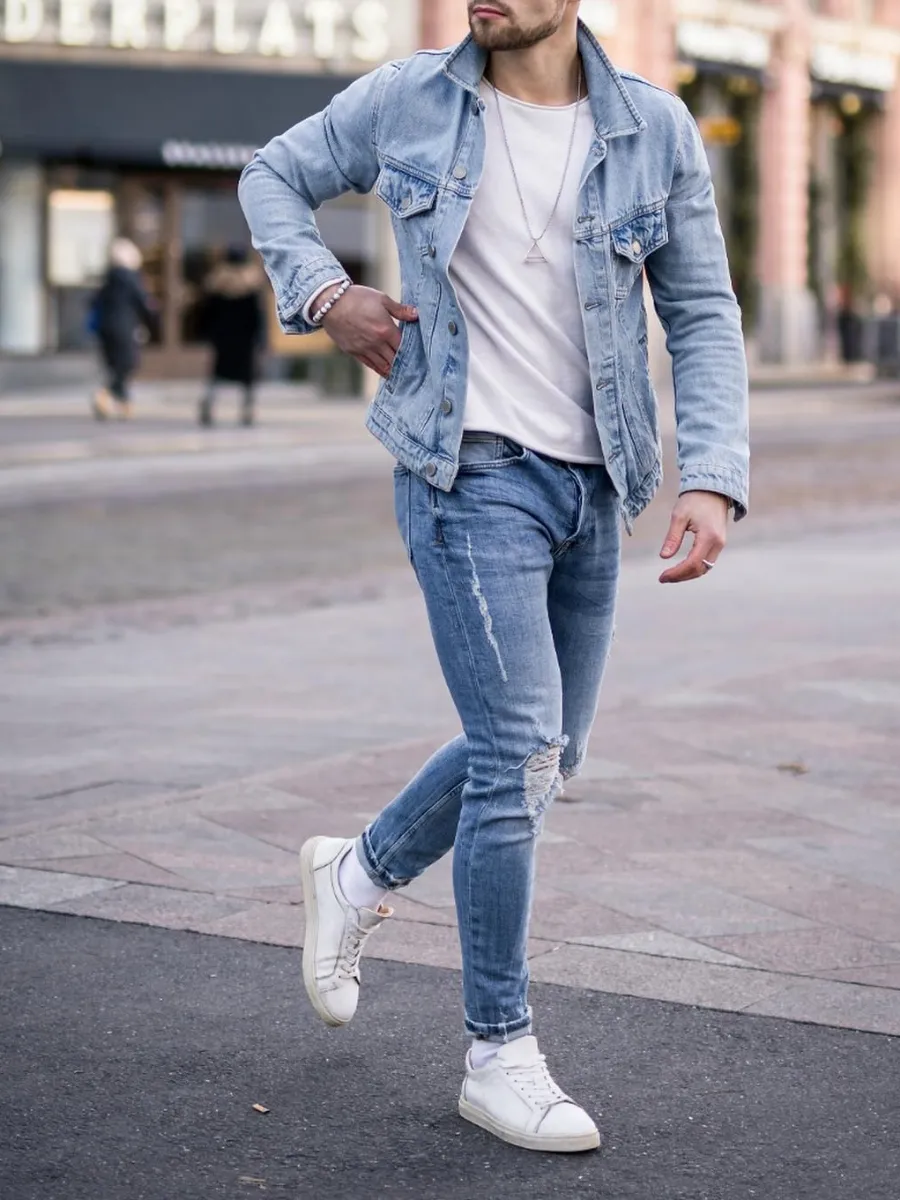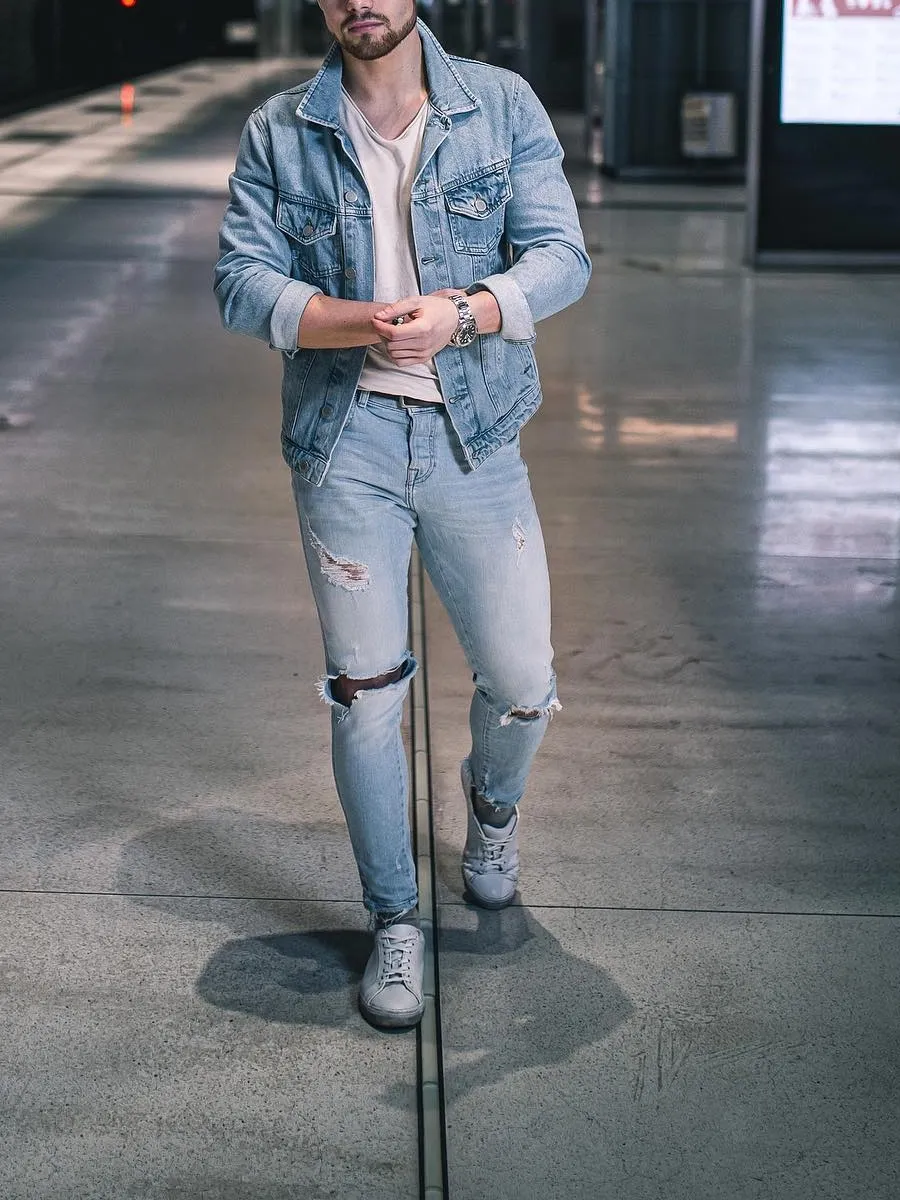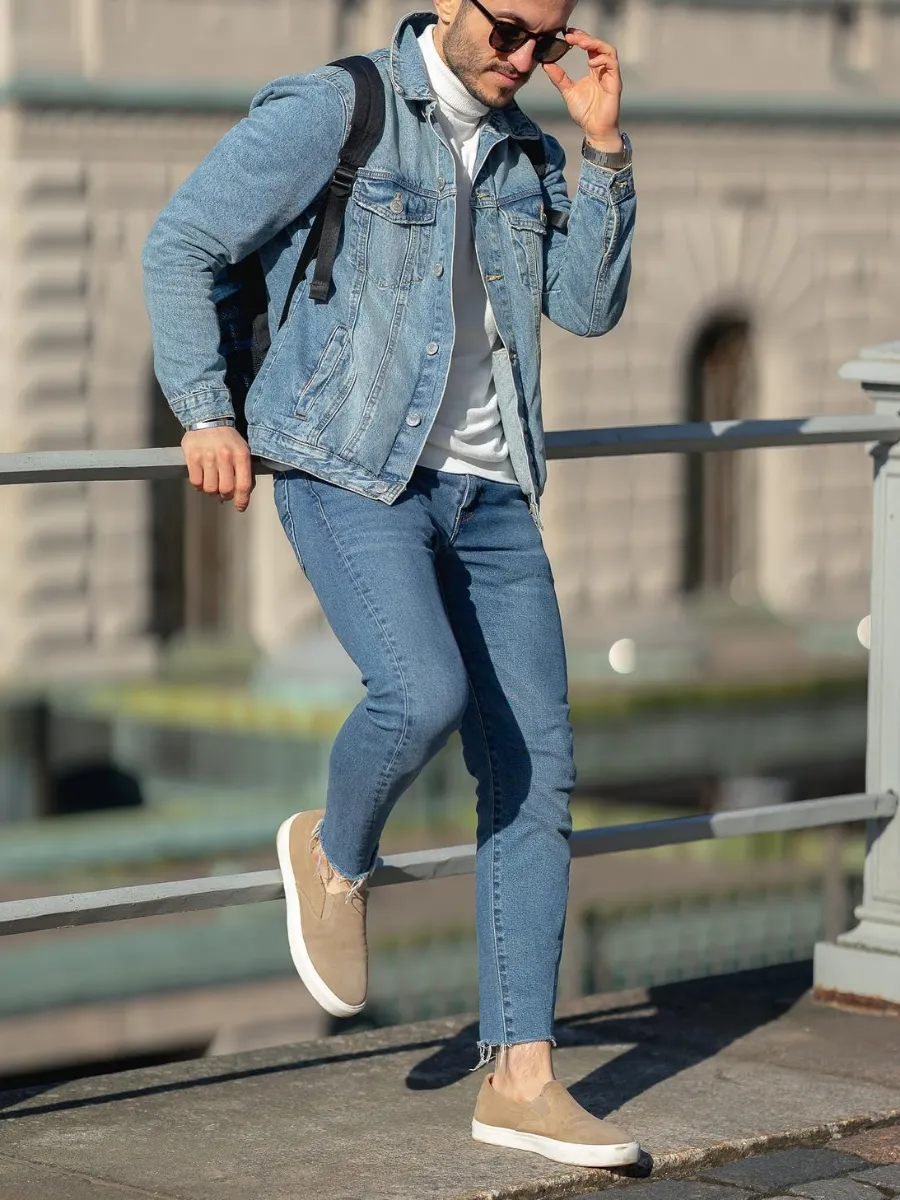 Blue denim jacket with White and Black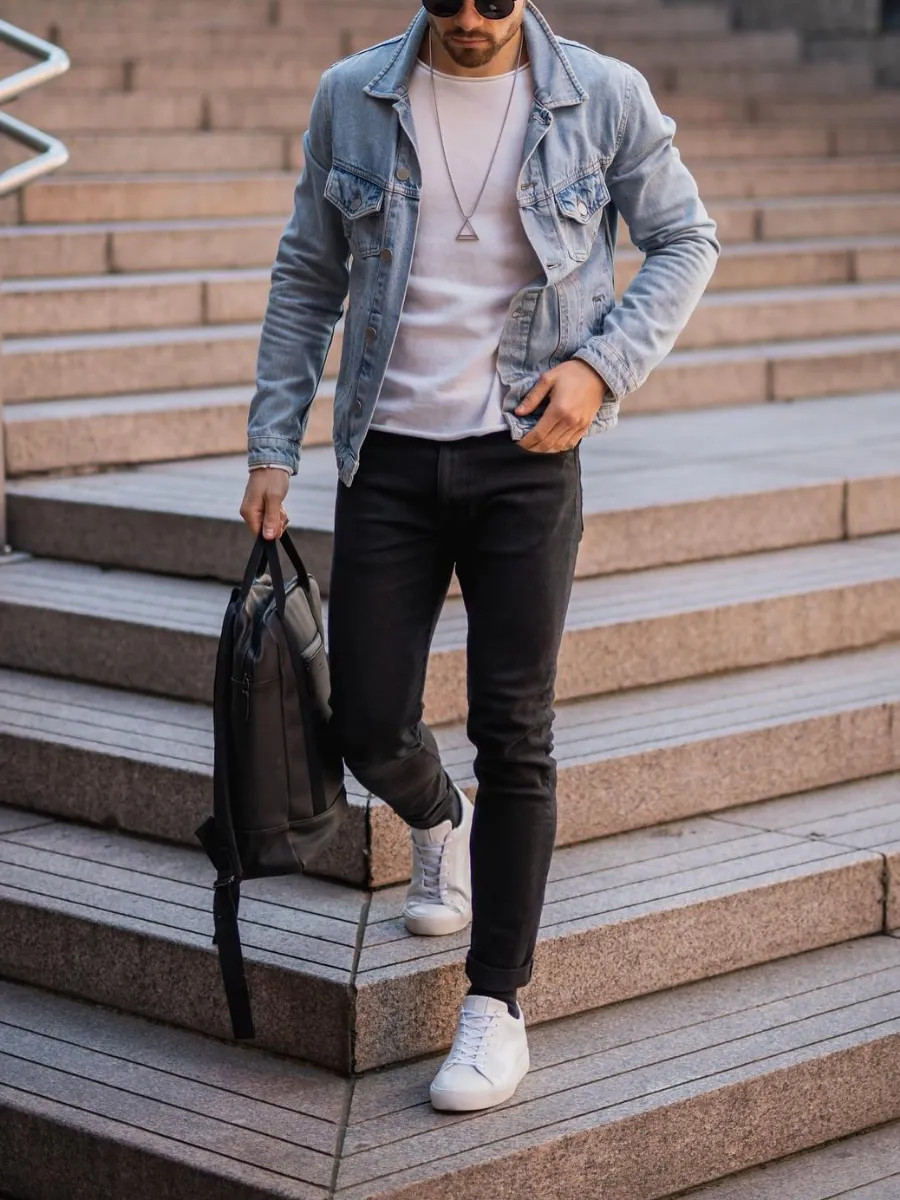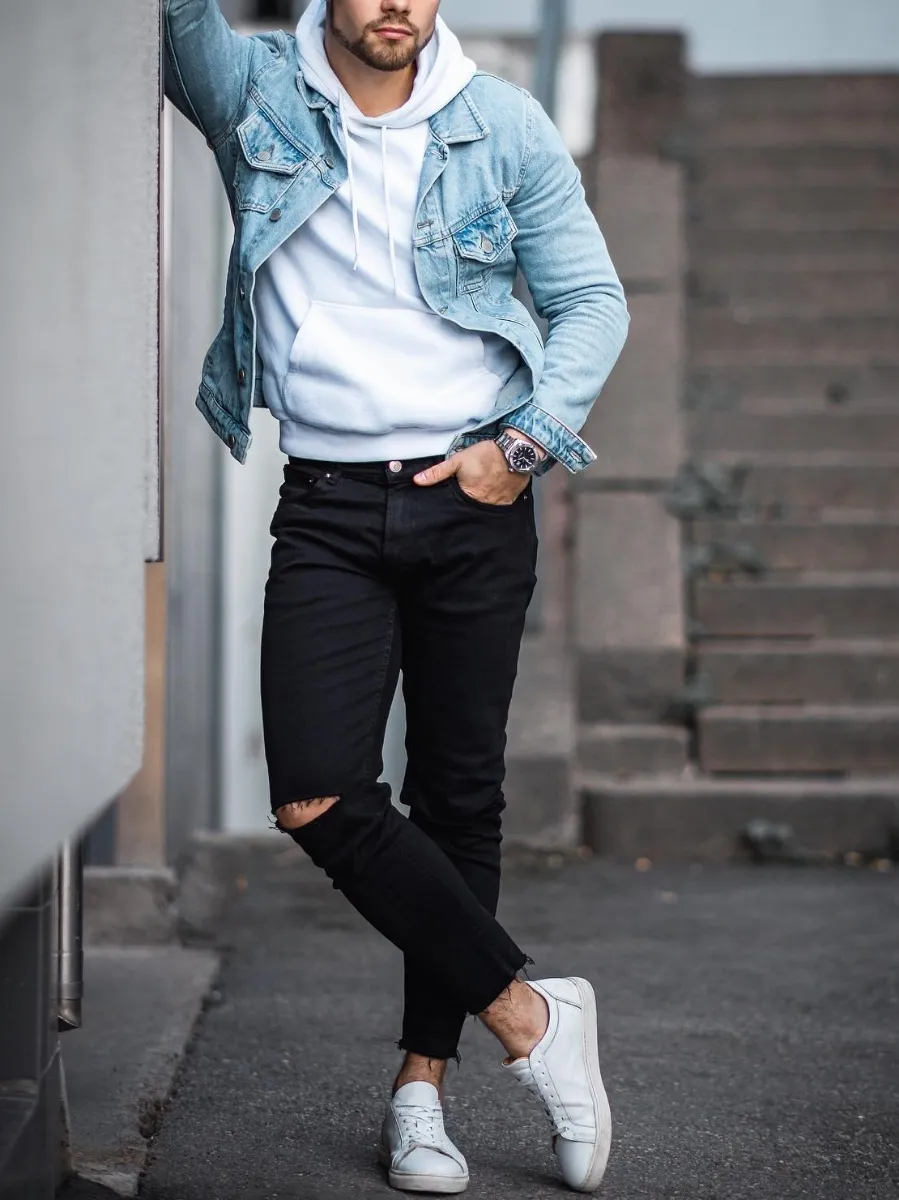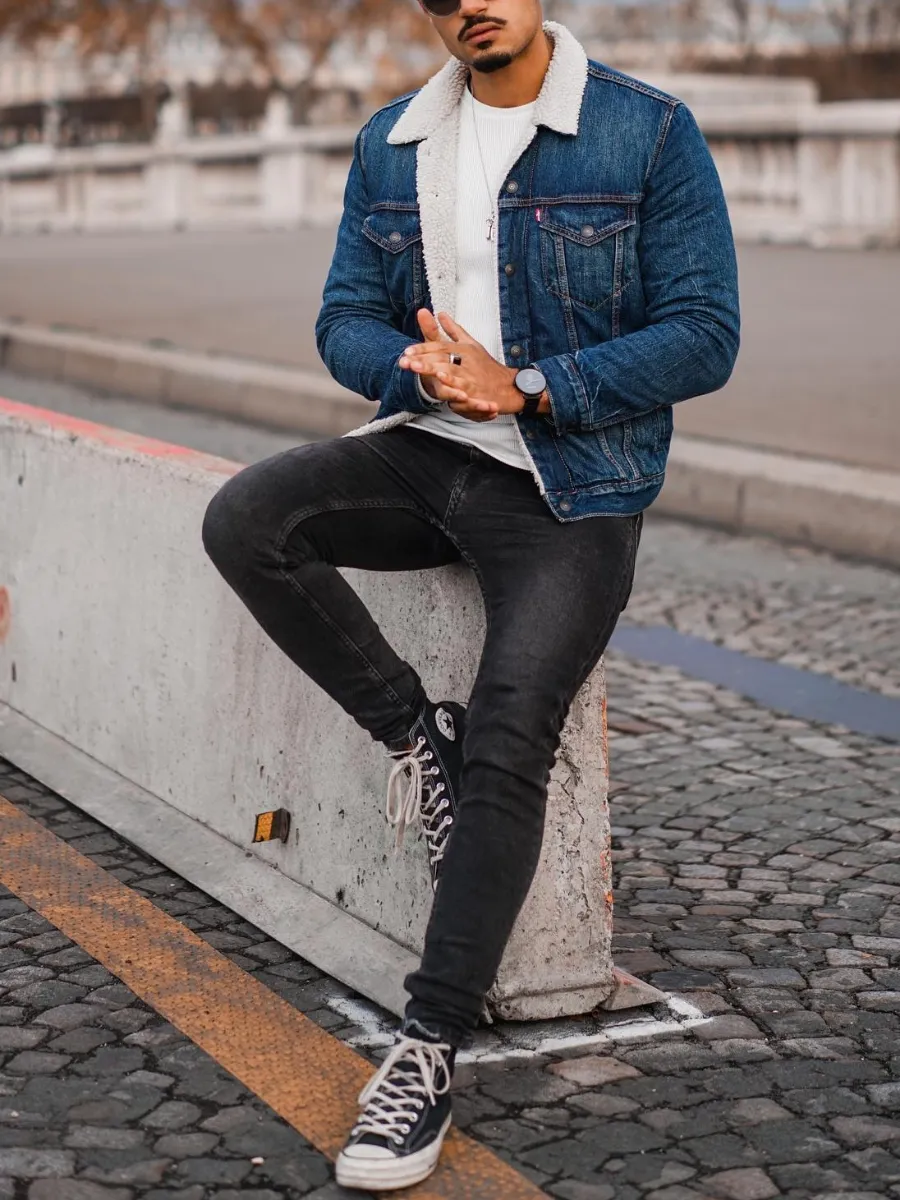 Blue denim jacket with White and Green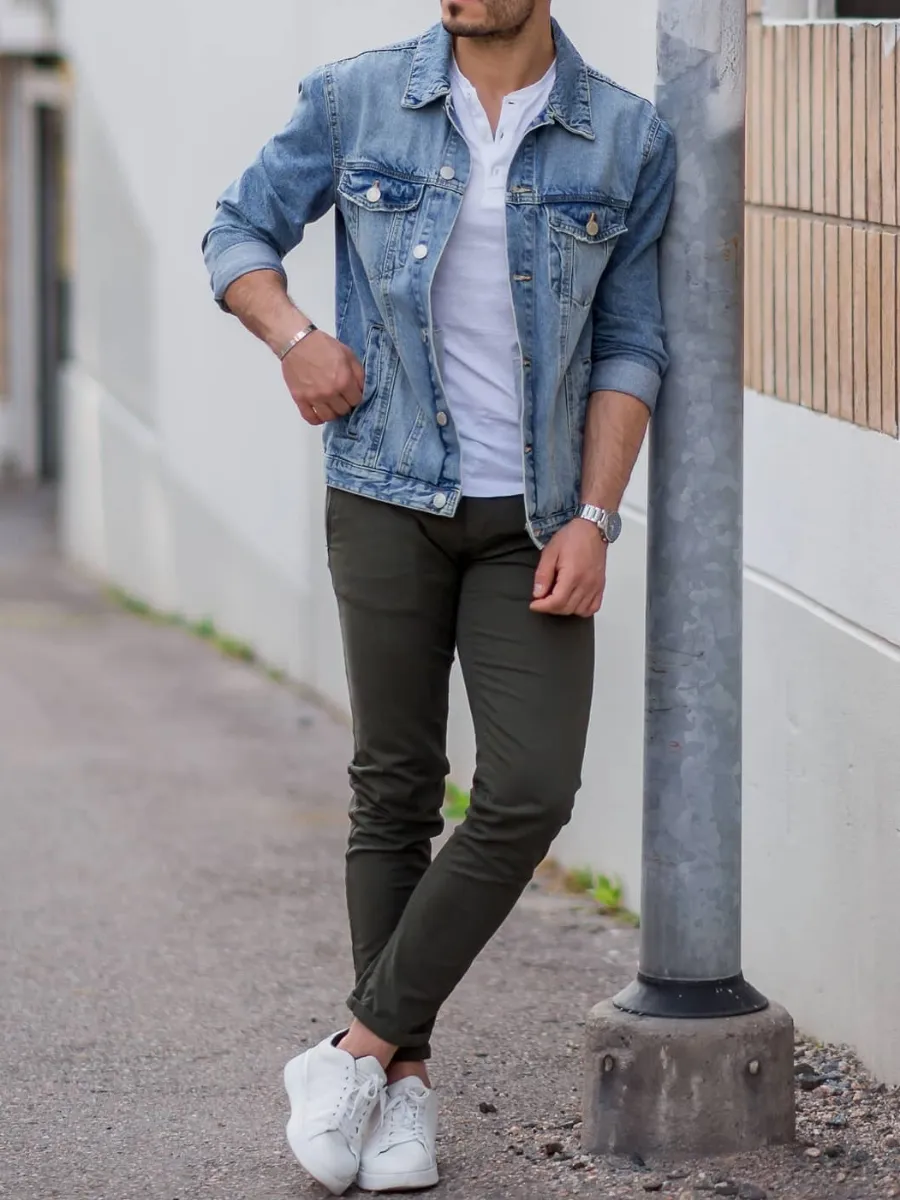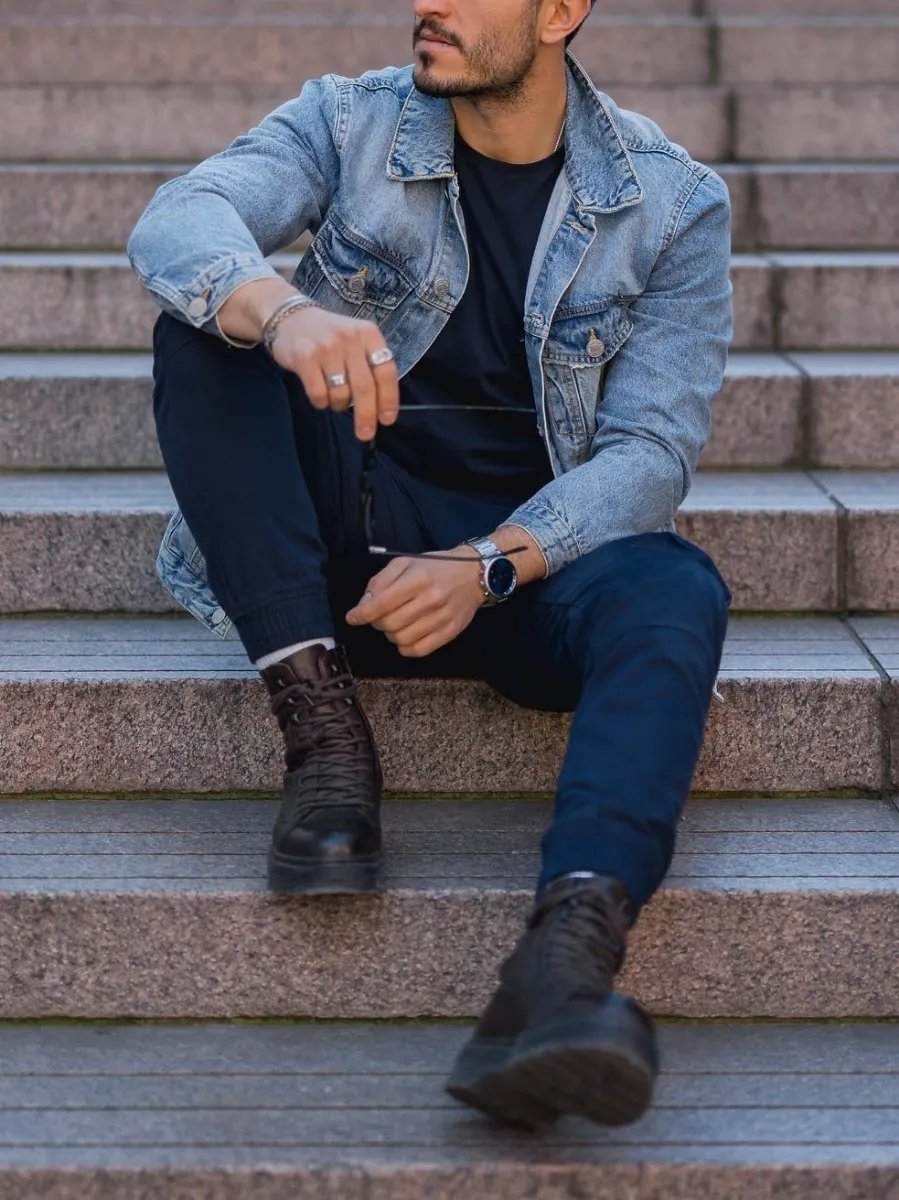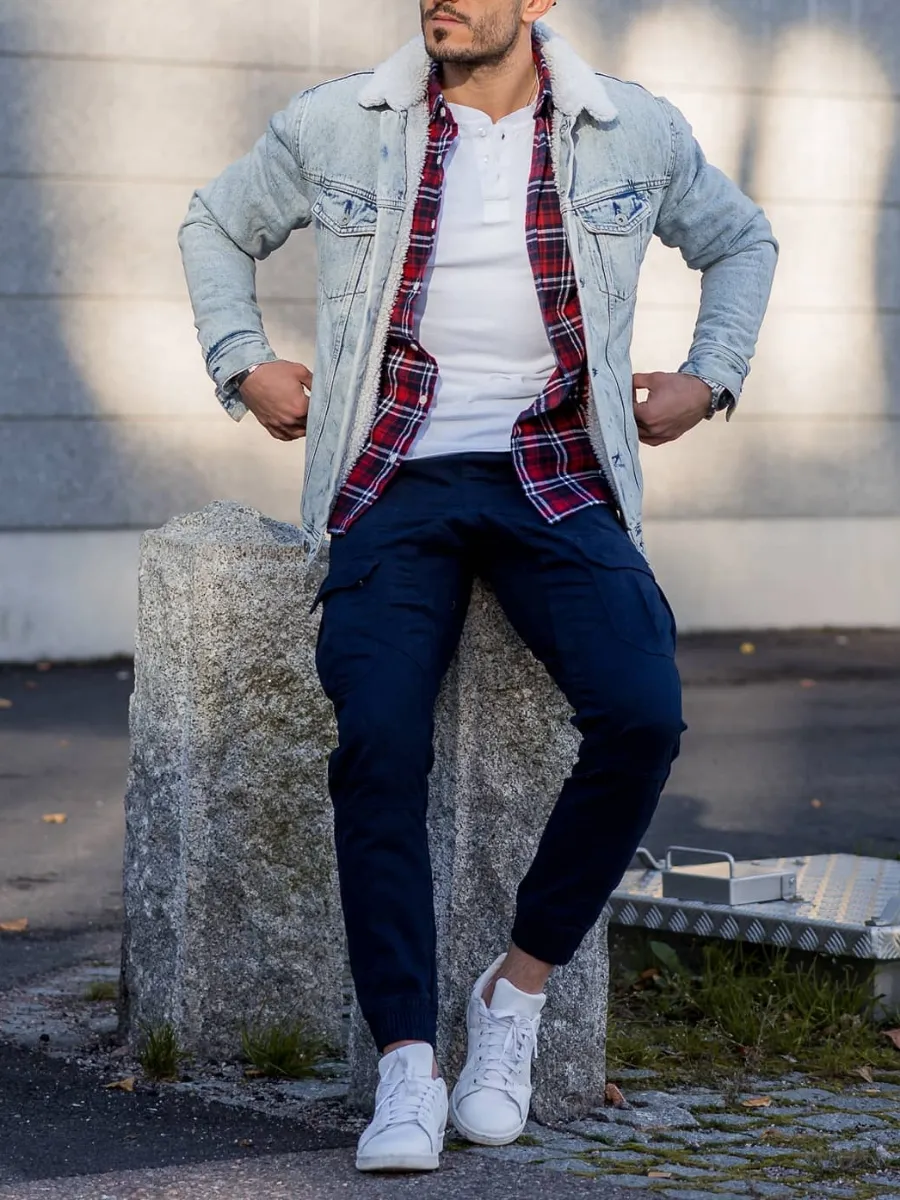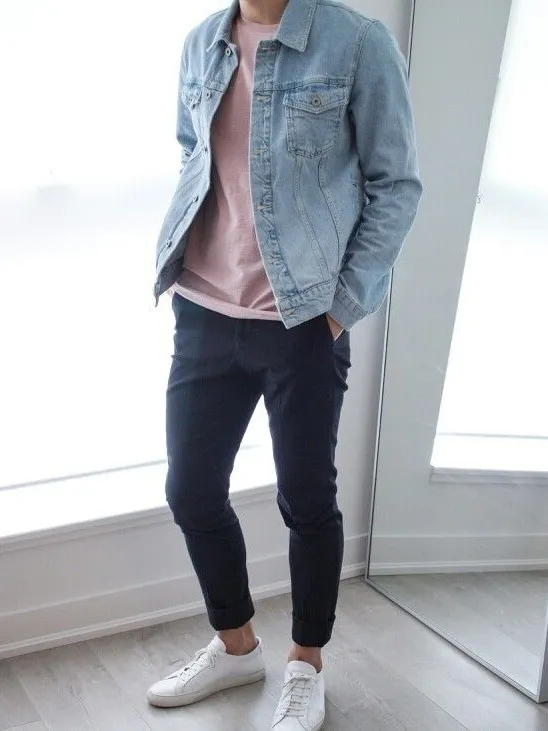 Blue denim jacket with Black,White, Grey