If you're planning to go on any special occasion or you just wanted to have classy outfit stuff in your wardrobe, a coat pant is the best option to go for.
In men's clothing item the classiest and versatile stuff is a coat pant, you can wear it in almost every way and almost every special occasion.
You can wear your coat formally by pairing it with shirts adding a tie and dressy shoes, you can wear your coat pant in a semi-formal way by pairing them with turtleneck and Chelsea boots, you can wear it casually too by adding sneakers.
There are a lot of ways you can carry coat pants according to your comfort and occasion where you're going, so investing in coat pants will be the best bet for you.
Here is the big game, you've decided to go for coat pants but you're confused about what colour and combination would look good on you and would be the best for investing.
This confusion takes place in each of our minds before purchasing a coat pant because we're going to invest our money in it so we want the best we can get.
That's what this article is all about, this article is going to clear all your confusion related to coat pants.
Here I'm going to show you ideas about some of the best and trending coat pant colours for men you can choose from.
I've collected all the best coat pant colour photos with coat pant outfits that'll help you to figure out how to wear them, flawlessly.
So, let's get started
Beige Colour and its shades
Grey colour and it's shades
Blue color and it's shades
Green colour and it's shades
Maroon/red color shades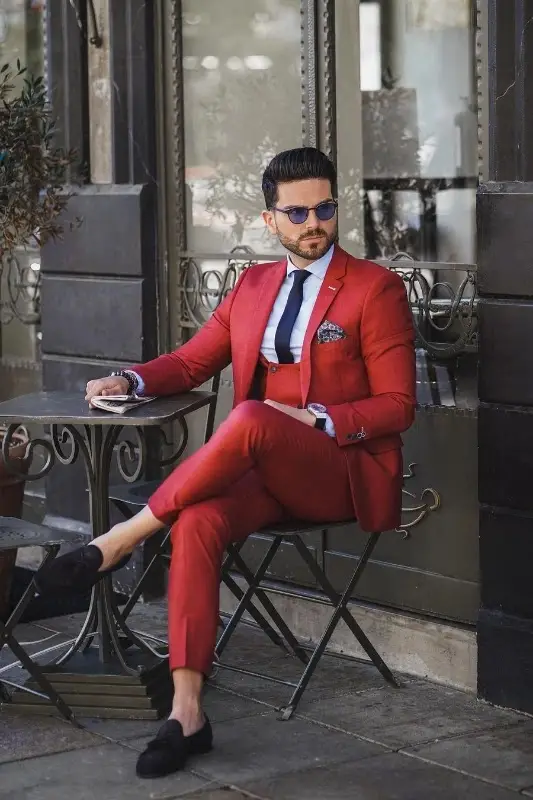 Coat Pant 3 piece
Other trending coat pants colours
Teal colour
Cream color
Faded Black
Brown colour
Conclusion
These were some coat pants colors that are currently trending and will be in trend for decades.
I've collected all the classy, distinctive and versatile colours here.
I hope, now you can choose which colour you should go for easily and clear your confusion.
Still, if you've any question or suggestion you can comment down and I'll help you out.