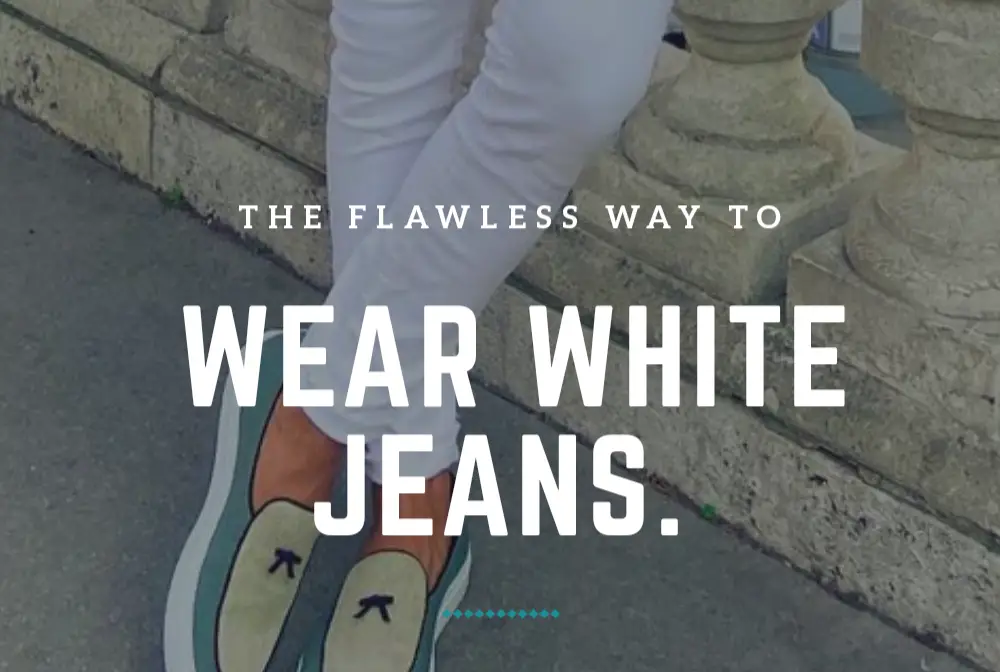 You have white jeans in your wardrobe but you wear it once in a while or way? Because whenever you try to wear and pair it up with your other outfit stuff it doesn't match with them most often, you get a match for it rarely!!
I know it happens with lots of guys because white jeans are not similar like other masculine colour jeans (black, brown, navy blue) it is slightly different than others that's why it requires distinct knowledge and way too for getting styled flawlessly.
You might be confused about styling your white jeans too, that's why you are in this article. Worry not, you're on the right place, fortunately. 
Here you will get to know how you can wear or style your white jeans perfectly with your other outfit stuff that you have in your wardrobe and also you will get some colour ideas to combine with your white jeans.
White jeans with stripes upper wear
First in the list is stripes pattern, you can pair your white colour jeans with stripe pattern upper wear (like; shirts, blazer).
In this stripe pattern, your base colour should white and the second colour could be any colour.
See the below images to get an idea_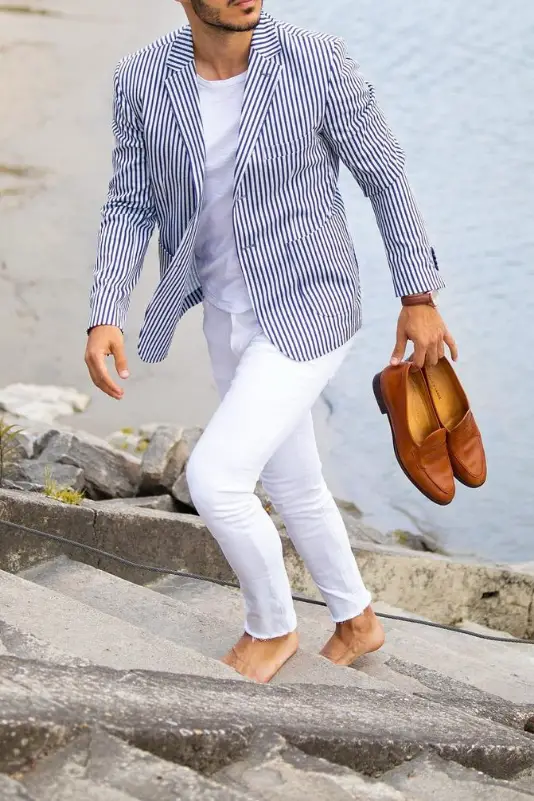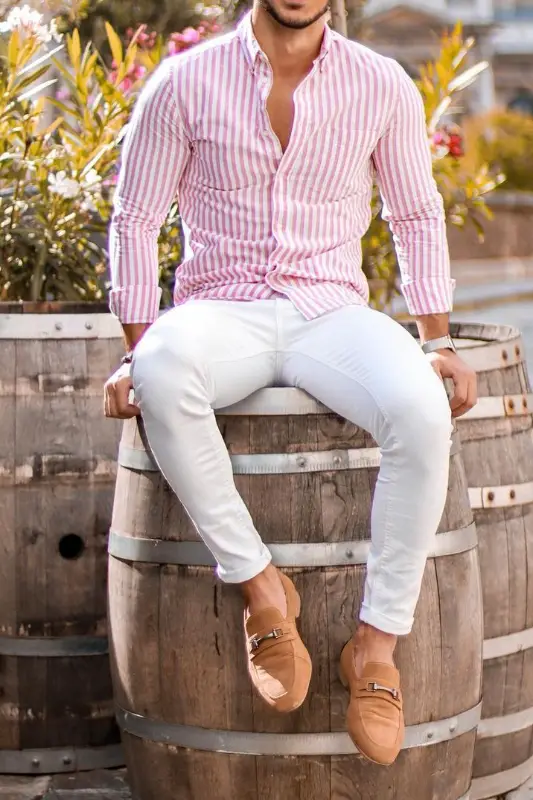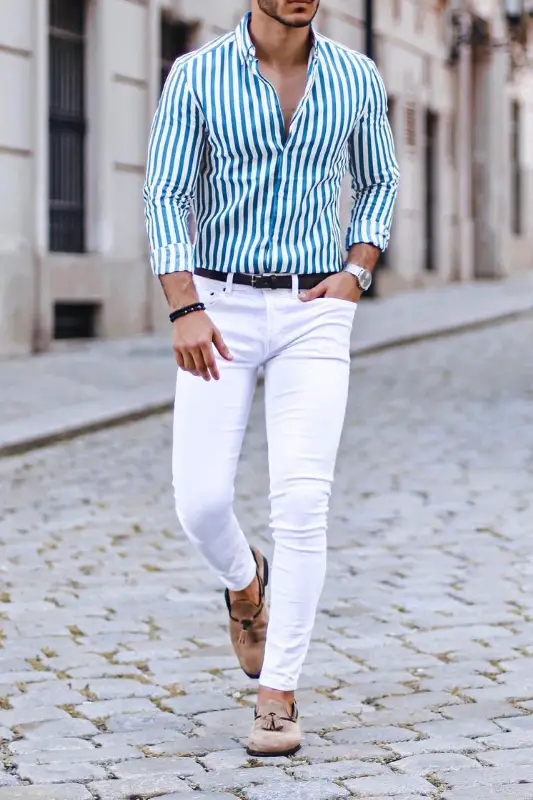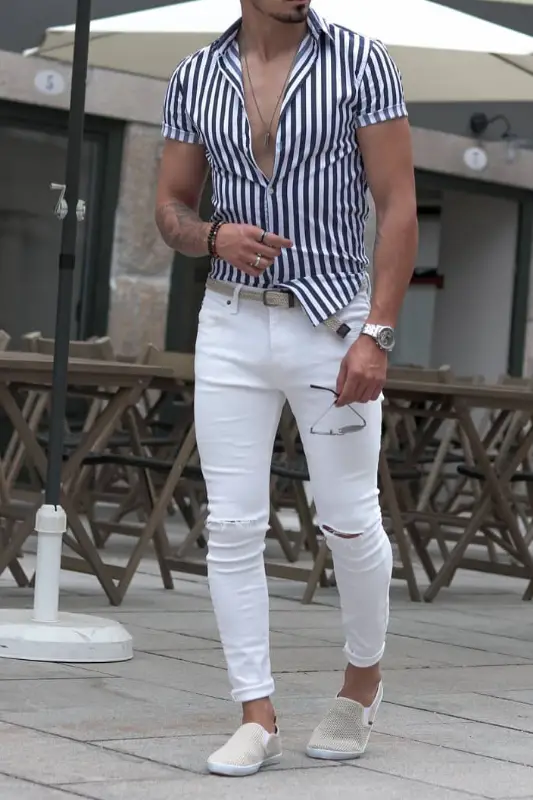 White jeans with a polo t-shirt 
Second in the list is polo t-shirts if you have a polo shirt in your wardrobe then why would you not pair up your white jeans with it.
Almost every type of polo shirts (pattern or colour) can go with white jeans.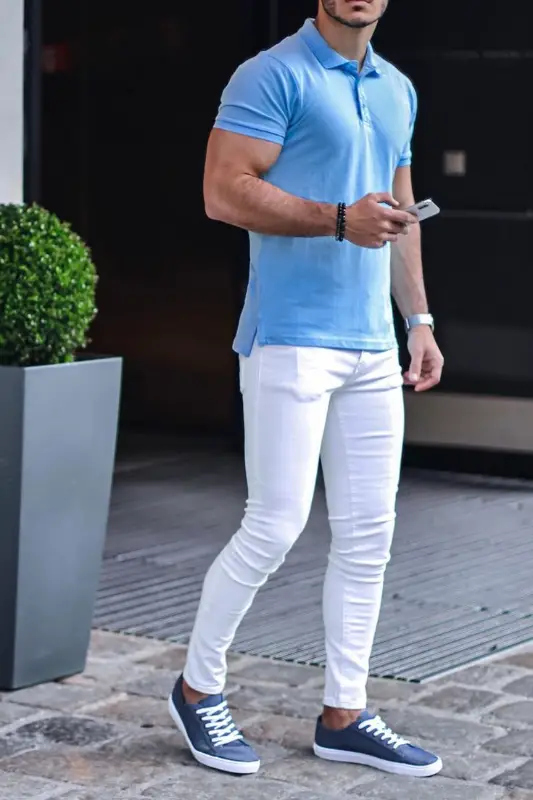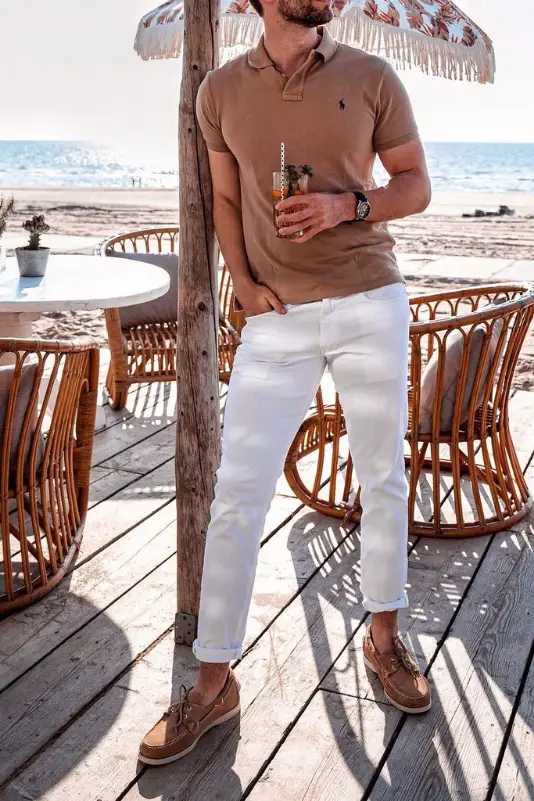 White jeans with blue-
1.Denim
Next is, blue denim. It is another upper wear that can go with your white jeans.
If you have blue denim (whether it is your jacket or shirt) then you should pair it with your white jeans.
All shades of blue denim will look rocking with white jeans.