How to take good pictures like models with a mobile phone(men)
21st century is a century of digitalisation and networking. We all use social media like a daily routine it is like a part of our life and we post different types of pics and whatever we do, we post it on social media people respond on that and it gives us a next level happiness.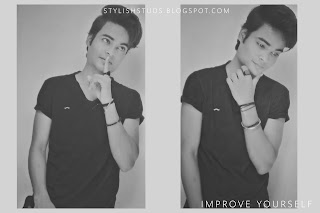 We all feel kinda shy to post pics of ourselves on social media because we don't have usually DSLR camera for taking pics like models, and when we click pics with our mobile camera we look terrible in those pic, but at the same time we saw different type of model and fashion influencers or celebrity are their, they look cool in their pics, but how?? Because they have their DSLR camera.
But how can we get a pic like them without using a DSLR camera, I'm not saying that I'm gonna tell some magic by which you can get as same as dslr camera pic from your mobile. If it'll possible then why would people invest their money for buying a dslr or digital camera.
It is impossible to getting photo like a digital camera by mobile till now except your mobile's market value is higher than a digital camera.
I'm writing a post here for you guys to solve your problem. I will give you the tips and some poses for getting cool and stylish pics from mobile.
10 Tricks and tips for mobile photography
I'm giving 10 tips and tricks here for you guys after that you can be able to click a good picture of yourself.
Find good location
Your background
Proper light
Know your face angle
Your appearance
Your attire
Use portrait mode
Burst shoot mode
Adjust brightness
Camera angle
So, I click my every photo with my mobile camera and here I'll tell you that, how you can take a pic not exactly but similarly as a dslr camera.
Find Cool Location
A good location is always needed for a beautiful pic. No matter it is from mobile camera or digital camera, a good location is always best for photography.
So, first find a place like;
A vintage/old type location
A smart city
A park
Or something natural.
Find a location as described above it is always suitable for your mobile photography.
Nice background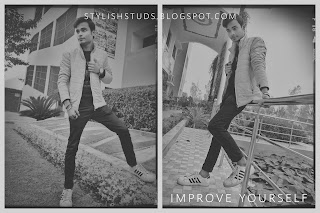 After finding a location you'll have to find some place whic can work as a background of your photo. Like; if you are in park then find 4-5 places, In such a place where you can stand to pose. These will help you to take variety of pics in one location.
Proper light
See that, the location which you were selected as your photography location is it also suitable for your pic light. Always your face should be in front of the light, or you can just turn your body lil bit, left or right fir s gorgeous shade effect.
Know your face angle
You see your some pic looks cool some time and some wiill not, although both were clicked from same place and in same attire. So why?? Your face has some angle, at that angle your oic look good to you but if the pic is clicked from another angle of your face then it looks terrible.
So, you have to recognise that, in which angle you find your photo cool. Like; in my case, when I turned my face little bit at right side I got perfect photo for me.
So find that angle whether it is right side, left side or front side of your face which makes your photo look better.
Hairstyle
Hairstyle matters, when you wanted to take a cool photo for you and if you do not have a professional photo editor. You tried everything I described here but if your hair is messy or dry it will ruin all your stuff.
A messy and dry hair never help you to click a photo like models,especially when it is taken from mobile.
Your attire
Being fashion blogger this point is automatically comes in mind it is not so necessary but it will effect on your photo
Your clothing effects on your pic a little bit, I'm not saying that you should wear some wedding attire for photoshooot. I'm just saying that you should wear that outfit in which you feel comfortable and which will suit you well.
Use portrait
Now a days every mobile is launching a portrait mode function on their camera tools, If your mobile has a portrait mode then always use it. Always take your photo in portrait mode.
If your mobile doesn't have portrait mode then simply open your rear camera from default camera app. Do not use any beauty or filter camera app for taking pics, it will reduce your photo quality and those apps are for selfies basically.
Burst shoot mode
Burst shoot means bunch of photo taken one after another on only one pose. Some mobile has now coming with this feature in which Burst mode is available in their camera tools. So go and check if it is in your phone or not.
If Burst shooting mode feature is in your mobile phone then always keeps it on when going for photography. Click 4-5 pics on each pose randomly by burst mode, by burst mode you would get options by which you can see and choose which pic is looking best in that single pose.
If burst mode feature is not in your phone then manually click 4-5 pic on a single pose bact to back it will work like a burst shoot.
Adjust brightness
Do not forget to adjust brightness according to light when taking a photo.
Every mobile has a on time brightness setting feature. That means when you are going to click a pic you can adjust your brightness either by touching on screen or by sliding scale up to down or right to left.
So go and see which type of your mobile's brightness adjustment feature is.
Camera angle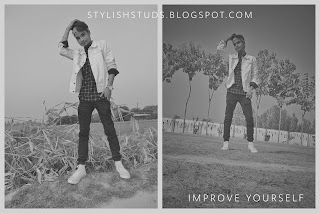 This is most important tips specifically for a Mobile photography. Digital camera have lenses and zooming quality which can adjust your body as it is on any angle.
But in mobile camera, a wrong camera angle will make your body look strange. Like; if you take your pics from too much height it will make you look dwarf in your pic.
So always keep your camera angle in mind. As much as possible, always take your pic from downside if you are taking whole body pic, it make you look taller.
Extra Tips
Poses
After doing all step this is last step, whic you have to learn by yourself for gettin a good picture of yourself. You have learn some poses in different location and in different body mode.
It is little bit sophisticated, because posing is an art you can not copy it just by seeong it you have to make your body seems natural in every pose you give.
So, learn some poses I'll not give you any other advice on this topic, because if I would explain about posing on this post it makes this oost so long and boring.
I'll wrote a Distinctive post on posing soon and then I'll provide link here of that.
Editing stuff
After clicking a photo I do some editing in my pic for getting it ready for posting on social media. Editing is essential for mobile as well as digital camera also. Every photo is edited before posting.
Many of us guys know a little bit editing, then it is cool. If you don't then you guys have to also learn some editing not so much, but a little bit.
Some android app will help you out for editing. BUT REMEMBER one thing never over do your editing.
I edit my pic by 'SNAPSPEED' app if you guys wanted I will write a post on on how I edit my pic for social media.