Hello there, are you of those working guys who wear shirts more than other outfit stuff all the time? If yes, I bet you want some variations in your shirt.
A Shirt is something that all men love to wear because of its versatility it suits almost every occasion, and make you look stylish and classy, too.
When you know that a shirt is that much significant outfit stuff, you should have several of them in your wardrobe.
But when it comes to variations in shirts then the colours is all it is. And if when we men have to get one we can't think of anything except those usual and normal colours.
So for helping you guys to get variations in your shirt colours, I've decided to cultivate this article.
I'll show you here the top 10, trending and most attractive shirt colours that men should have in their wardrobe.
WATCH YOUTUBE VIDEO ON SIMILAR TOPIC;
So let's see –
All of these 10 colours have equal class and attractiveness, I am not going to rank these colours, they are just showed up here, randomly.
Lemon Yellow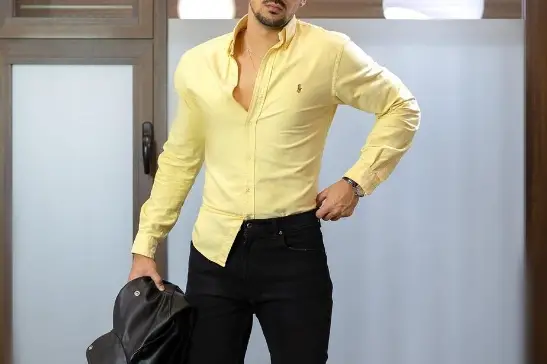 The first colour is lemon yellow this colour is a bit lighter than the usual yellow colour.
It is perfect for wearing in daylight time because it gives a fresh and light look.
You can wear it at the night also, just pair it with some dark colour outfit stuff.
Silver grey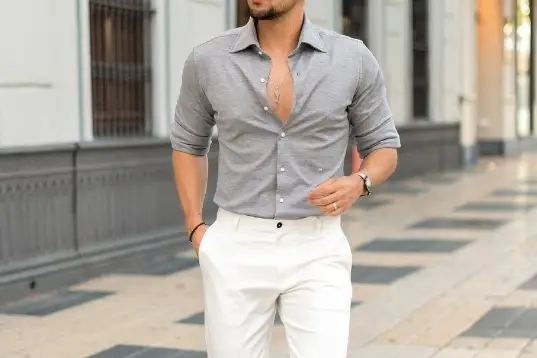 Second is the list is, silver-grey a unique and classy colour.
Easy to pair with other various colours.
Pair it with light colours outfit stuff to rock in the daytime and dark colour stuff (like; trousers) to style it at night occasions.
Fresh Blue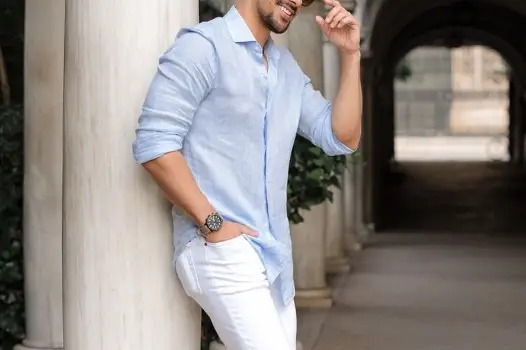 A morning colour shirt perfect to wear as official formal outfit stuff.
Another fresh colour, always try to pair it with light colours like; white, beige and grey.
Shiny black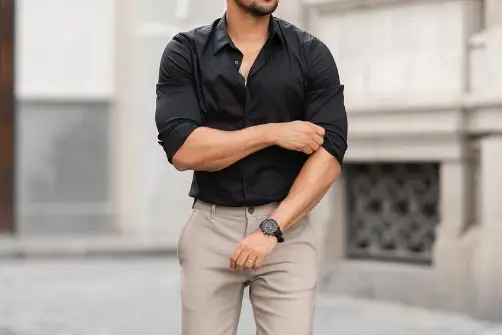 The first three were preferred as morning colours this one is an evening colour perfect for wearing at night parties and other events.
A black can be paired up with almost every colour, go with what suits you best.
Navy blue
Another dark colour Shirt but can go in day and night any time.
I would say that navy blue is quite a usual colour but pairing it with the right colour will make you look distinctive for sure.
Plain white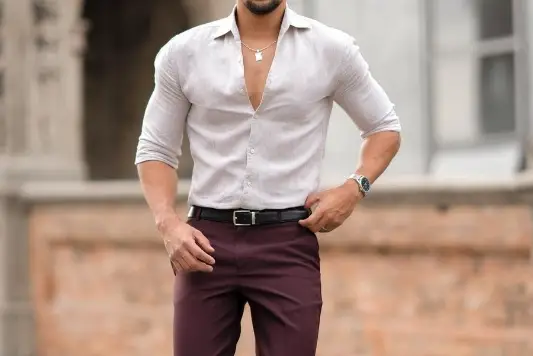 Another common colour but deserves to be in the top 10 list because of its versatility.
A plain white colour shirt is a versatile piece of outfit stuff best for formal occasions, casual occasions even tough in parties and other events.
But here is a drawback of this colour it is, many people have hard times in pairing a white shirt with perfect pants, for solving this problem, I've written an article already you guys can check if needed-
Olive green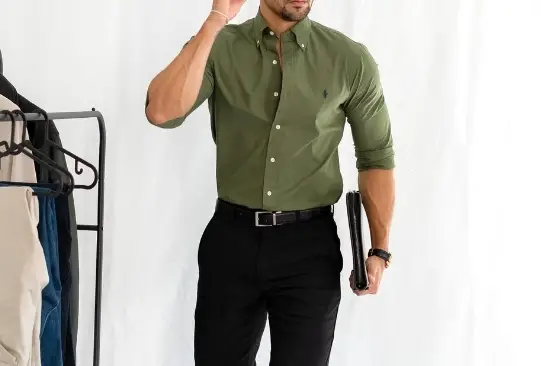 A classy and stylish colour is best for wearing as a casual outfit but you can wear this colour as a formal outfit, too.
If you are going with an olive green shirt then pair it with black pants it is awesome and one of my favourite combinations nowadays, you should try it, too.
Camel/khaki/beige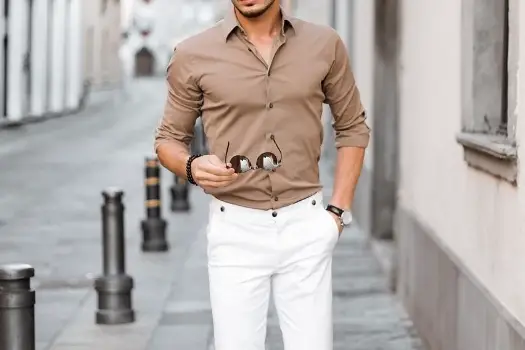 My current favourite shirt colour, you can go with any shade of this colour like; camel, khaki or beige these all look same classy and elegant.
You can match it with almost every pairing colour and it looks good on every skin type that's why it is my favourite colour.
Onion pink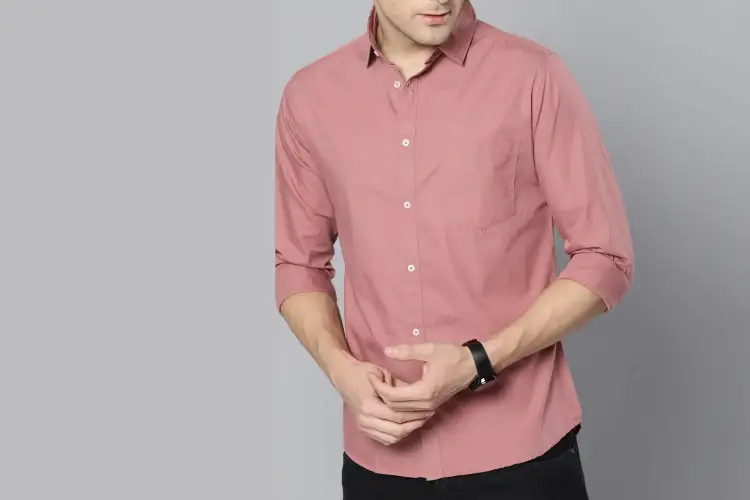 If you are someone who believes that men can also wear pink or wanted to try pink for the first time then I would recommend you should try this shade of pink colour.
The onion pink shirt colour is easy to pair and give a fresh and elegant look perfect for wearing in the day as well as at night too.
Dark red (maroon, burgundy, wine-coloured)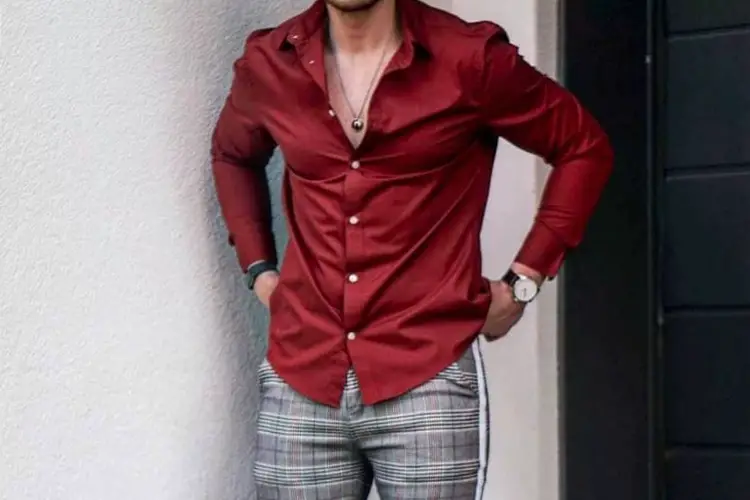 Last but not least the dark red colour shades e.g. Wine colour, maroon colour or burgundy colour any of these colour are going to make you attractive.
An attractive colour can be paired easily with usual trouser colours like; black, blue, beige, grey etc.
FAQs – Frequently asked questions
So these are the top 10 shirt colours that are trending currently and will be in trend for decades.
What color shirts should a man own?
If you are planning to buy a new shirt, go any of these 10 colours.
How many shirts a man should own?
If you are a fan of wearing shirts then I would suggest you should have almost 3-5 of these colour shirts in your wardrobe.