Everyone wants to leave an unforgettable impression on the people they meet. I know you are one of them, along with your physical appearance and etiquette your odor is that small and tricky thing which will help you to do so.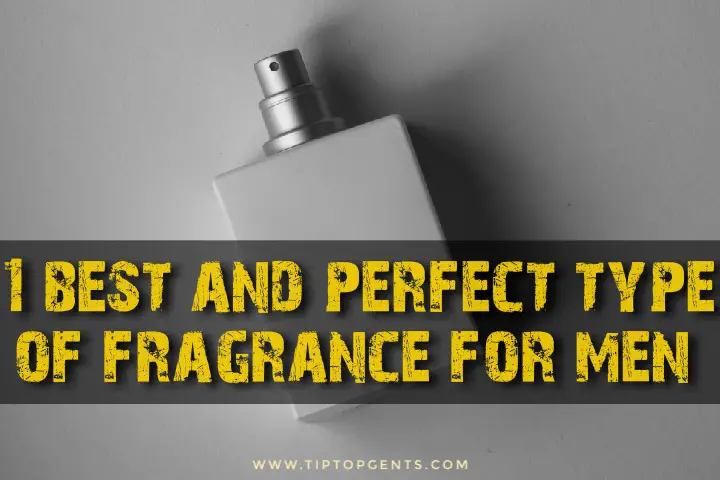 Like; Jean-Paul Guerlain says:
Especially when you are a man who is going to meet to his crush for the first time, or you are a man going on a social function or in some other formal or casual places where you want to make yourself memorable to any person (probably; only girl). Then your fragrance plays a crucial role in making you unforgettable to anyone.
So when your odor plays so big roll for skyrocketing your impression then why would you leave yourself behind. Go and rush in the race of finding that perfect and best fragrance that could make you an unforgettable man.
But what switched you off now? Ohh!!! Got it. The real game starts now, there are not 1, not 10, not 100 there are more than 100 types of fragrance and countless brands of Cologne's, perfume's, deo's and blah – blah.
You are in a well actually, now. Are you unable to get out of that well of confusion?? You do not need to be worry, Why are we here! This post is that shoulder which will help you to get rid of this well of confusion. How?? Let's see…
I'm not writing this post to promote any brand. Which type of fragrance and whatever I'll discuss here is my personal point of view which I'm sharing? I am not saying that these all will satisfy everyone.
No more Hugger-Mugger.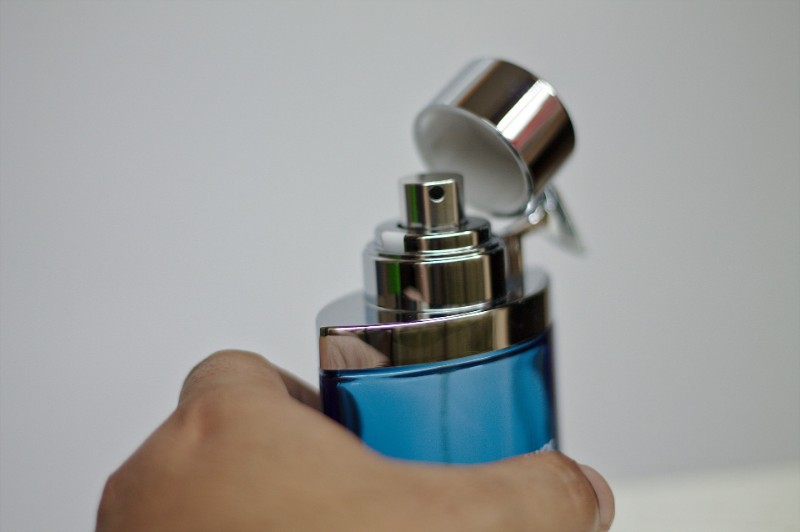 A man holding a bottle of perfume.
We know that there are several and several types of men's scent like; Cologne, perfume, deo and etc. They all are almost similar their function is to provide the best smell/odor to us. But these different types of the name is that first thing which confuses us.
The second thing is there are lots of brands providing different products and types of scents, this is that second thing which leads to confusing us a bit. Like; which brand we should prefer, which type, and all.
But you know the best thing that these different and countless types of brands and scents, they all depend on a limited thing, this is the thing which can help you to solve all your problems, do you know what is that?? It is type of fragrances.
Yes!! all types of men's scent (deo, perfume, cologne, etc.) and all types of men's scents' brand depends on only a few types of fragrances. Types of fragrances mean here; to the smell or flavor like; rose's fragrance, fruit's fragrances or earthy fragrances, etc.
So, for no more hugger-mugger, I will tell you only that one perfect type of fragrance, which you should find in any type of scent and their brand.
It's time to meet up with your odor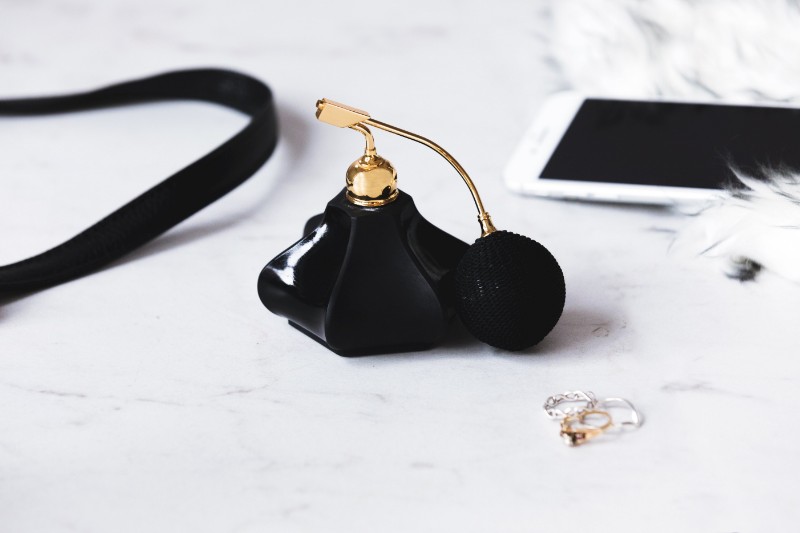 A bottle of men's perfume in black color.
After that much long foreword, now we are on the interesting part of this post. Now, I'm going to reveal that type of fragrance which is perfect in every way for men.
That one type of fragrance that should be your priority if you want a better and perfect odor is the fragrance of SANDALWOOD. Yes!! This is the one fragrance that will gonna help you in every way as a perfect odor.
Now, I think you are outside of that well of confusion. Nothing to do much, from now whenever you go for buy an odor for you just search for a sandalwood fragrance for men in any type of scent and brands, that's it and buy one according to your budget.
Benefits of Sandalwood fragrance as a men's scent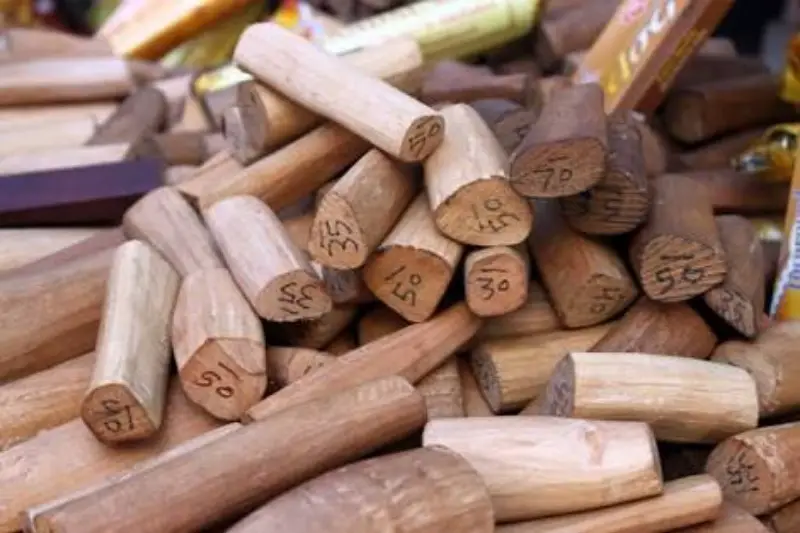 Bundle of small pieces of sandalwood.
Why I should go for that sandalwood fragrance only?? I know this question is running a marathon in your mind. Here is, why??
Better redolence
Sandalwood's fragrance has so sturdy smell. It is basically a type of woody fragrance. It smells so nice and fresh.
Memorable fragrance
The main point of the whole post, a memorable impression. And yes the sandalwood's fragrance has passed this test with full marks. The fragrance of Sandalwood scent is some of that fragrance that could make you an unforgettable man when you meet up with strange person they will remember you by your odor.
Easy to make it as your signature odor
If you start using sandalwood fragrance regularly, whether it is in the form of perfume or deo or cologne you can make it as your signature odor. It will mix up with your natural odor and will build a signature odor of yours. Signature odor means everyone gonna tell that you are near them without seeing you, just because of this fragrance. Just use one sandalwood fragrance and make it your signature odor.
Not allergic
We see that there are lots of people who hate some deo and perfumes, just because of it's intense or alcoholic fragrance. Or some other allergic fragrance. Sometimes overdoing of fragrance makes other people stay away from you.
Sometimes you apply a terrible fragrance which is good for you but another person finds that it is smelling so bad.
With sandalwood fragrance, these all things not going to happen with you. Because sandalwood has a healthy woody smell which makes everybody's mood fresh.
Stays longer
Sandalwood has an enduring smell, which stays longer and longer on your body. But sometimes it depends on brands and company but if you are using a sandalwood fragrance of average quality brand then it will good for you.
Sandalwood fragrance has the capacity of staying longer in your body even of you are sweating a lot. It is not gonna fade away quickly.
Conclusion
Choosing a better fragrance is always a go-to the extra mile work for men. I know there are so many posts and articles you can find on google talking about it.
But most of them have also options like; top 10 and top 5 and fragrance is something you should not change regularly you should make one and unique odor of yourself.
That's why here I have described one and only type of fragrance no options that will lead to the confusion. Now you all just have to find that fragrance in any brand and type of scent and you are going to get a better odor of yourself.
Thanks so much.