In this post, I'm going to introduce you all, to the very elegant profession, by which there are different outfits items are influenced for styling as different body parts clothing.
The profession which I'm talking about is the military. It is the profession from which our fashion industry has influenced too much.
That is why different clothing items are copied military-style for men as well as women also, but this site is all about men then why would we go there.
Military fatigues mean the apparel of military combat, in men's fashion almost every outfit item has now a military-style.
Lots of guys are curious and excited about the stylish men's fashion trend which is the military-style fashion or you can call it the army look. Army look refers to 'The style that resembles an army uniform'.
By the grace of our designers, The military-style are now in menswear. almost every man wear; Military style hats, military-style jackets, military-style shirts, military style hoodies and a lot more.
So, in this post, I'm going to explain some of the military fashions men wear and the best way to style them.
Military-style Jackets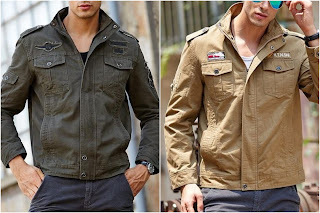 The first item we are talking about here is military styled jackets. This is the type of jacket that is influenced by military jackets.
This jacket is now in men's fashion and almost every person wears it as stylish winter wear. The jacket that has been affected by military fashion is in craze nowadays.
This jacket's design is simple and fascinating.it has two pockets on the chest and belts on both shoulders which is the main thing that gives this jacket a military-style look.
This is the main type of jacket when we talk about military style jackets. Although, other types of jackets have military prints and we used to call them also military jackets.
Almost every type of jacket comes in military print now. Like; as bomber jackets, leather jackets, no sleeve jackets etc. Some military fashion jackets that are attention-catching, when worn perfectly-
Military-style Bomber jackets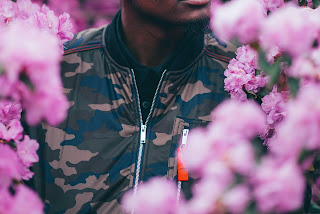 Bomber jackets are the pride of winter street style wear. They have elegance and class. They are usually worn as casual wear in winter.
When we talk about military-style jackets the second type of jacket that comes to mind is a bomber jacket, bomber jackets are prevalent in literary style jackets because they come in military printed designs.
Bomber jackets with military print give the jacket a realistic army look and it is perfect for street styling. Military styled bomber jackets are available in different colours.
They all have military patterns but various colours like; green, red, blue (their shades).
In bomber jackets, whole jackets are printed with military patterns except for their collar and sleeves end and their zip.
Military-style no sleeves jackets
The no sleeves jackets are another type of jacket that has vogue in military-style fashion nowadays. It also comes in military printed style. There are different types of no-sleeves jackets like; buttoned, zipped, etc.
Maybe, the couturier will get the idea of designing no-sleeves jackets in military-style from military men's bulletproof jackets.
No-sleeves military fashion jackets look great when it is paired up with full sleeves t-shirt or sweaters.
Military-style hoodie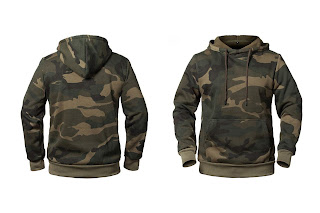 The next outfit item that looks classy in military print is a hoodie, called military style Hoodies.
Hoodies have various types like hooded sweaters, hooded jackets or hooded t-shirts. Hoodies in military fashion are commonly taken as hooded sweaters which have military prints.
The best military-style hoodie for wearing as a man is a pullover hoodie, a hoodie without zipping or pullover hoodies in military-style looks elegant for a street styling fashion men's wear.
Military-style trousers or pants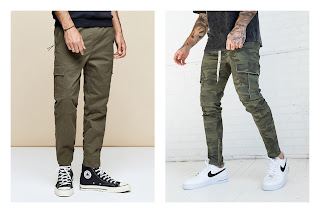 Trousers also have military influenced styles. There are various types and colours of men's trousers or pants, by our design work and creativity they designed military-style trousers now, you have almost every type and colour of military fashion trousers to style.
The design of military-style trousers is the same as other trousers the main difference is that it has 2 pockets on the place of the side knees.
It is wider on the waist and too narrower on the ankles. It almost hugs the legs from the ankles. Mostly, they are dark green. Some other colours also look great like; black, grey, camel etc.
The main military style pant or trousers is, what I described above, but there are different types of pants in military-style print like; cargo military-style pants, chinos military-style, military-style joggers and so on. Some of the military-style pants that look rocking are-
Military-style Joggers pants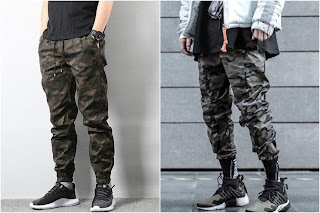 Joggers, the pants in which the end of the pants have an elastic which hugs our leg properly. You have a must-see military dress they have similar pants like joggers. It seems like joggers are the best alternative to a real military man's pants. It looks like real military men's pants.
There are military-style joggers have also different types like as; military style jogger sportswear, military-style jogger jeans and military-style jogger trousers.
They all look cool in military fashion patterns for wearing. the best thing about it is that if you wear them in the right way it gives a perfect army wear look.
Military-style shirts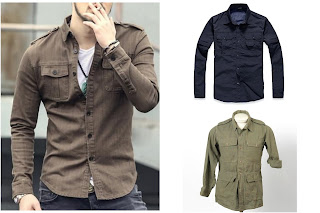 The military fashion shirts are another cool design that is part of military-style outfit pieces of stuff. Its fabric is Lil bit thick than a normal shirt.
That's why most men's used to wear it in winter or spring season. It is worn often as casual wear, it is paired up with jeans mostly. The military-style shirt has two pockets, situated on both chests.
The military design shirts look good when it has to be paired with simple mono colour pants. Military fashion shirts are looks better when it fits perfectly on the body of the man who is wearing them.
The main military fashion pant is that I described above but there is another type of shirt which has a print of military. They are also called military shirts.
Cargo shirts, denim shirts, normal shirts all have military-style prints nowadays.
Some military-style half sleeves shirts are also in trend and it looks cool on the guy who has great biceps.
Military-style T-shirts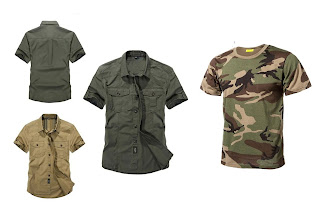 T-shirts are, as an art book for any designer, t-shirts are vogue for varieties of designs, stickers, ads on it.
So, why does it sits back a while, when almost every wear has a military-style. T-shirts are also followed the military-style and every t-shirt have a military design.
The half sleeve t-shirts, full sleeves t-shirts, collared t-shirts of them have military-style patterns. They look classy and trendy.
Military-style hats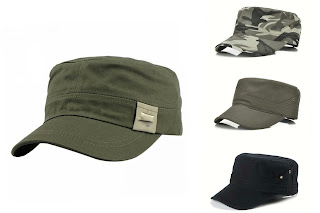 The military fashion hats are something you can't resist wearing.
A military fashion hat or cap seems smaller than a normal cap. Its peak is small and its crown is flat as you can see in the above image. This is the main cap when we talk about military style.
There are still other types of hats and caps that come with a military pattern design on them. Like; baseball caps and normal cowboy hats they also have military prints, that's why we often call them military fashion hats.
A hat with military print on it, is dandies type wear, the man who loves dandy style it is for them.
Military-style coat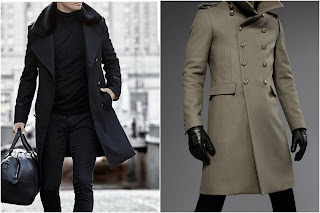 A military fashion coat is a stylish winter wear stuff, for different types of places. If you are a Street style lover in winter then you should have a military-style coat in your wardrobe.
The military-style coat is longer than a normal coat it has excess numbers of buttons on its front and like every other military-style upper wear outfit it has also belted on different shoulders.
A coat in military-style is for someone who is a fashionista and knows how to rock with them. A big coat with a big button on it in a military-style is not easy for styling.
A military fashion coat is best for styling when there's severe cold and you wanted to set a next-level fashion impression anywhere. Dandy's examples are better for managing military-style coats.
There are other types of coats that have military print, they are also called military style coats.
Drop tail type coat also has a military-style, it is a type of coat which back is longer than the front.
Military-style shoes or boots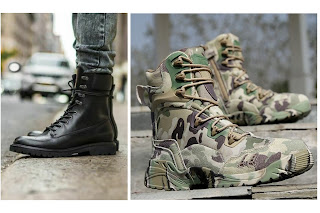 Military style boots are very passable type boots you should try them on an elegant outfit. High ankled military fashion shoes look elegant on casual street styling wear.
Military boots are heavier than normal boots and their length is also Lil bit higher than normal boots. Military boots suit best on a man who has a masculine body.
It comes in different colours in men's mostly seen in grey, brown, black, camel and maroon colour.
Military-style High ankled Chelsea boots are a well-known type of boots when talking about military style. It looks classy on a trouser or jeans.
Military-style sneakers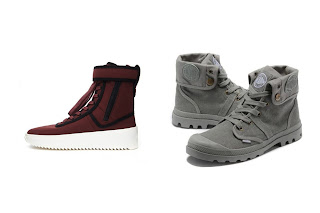 Military-style sneakers, military fashion loafers also have some fame when we talk about shoes with military-style. The higher ankle length and haveir look sneakers are called military fashion sneakers. They have long shoelaces and a solid shoe shoal.
Conclusion
These are some men's wear which has the popularity of their military-style fashion. You must try a military fashion outfit described here.
A military style gives our outfit a studded look. And the best thing is that you do not have to waste time on colour pairing when you are going to have military-style in your outfit.
The important thing is to care if you are wearing military-style outfits then do not overdo with it, meant to say that if you are wearing military style pants then wear a normal plain shirt and vice-versa if you are going to wear some military style item as upper wear then make your lower wear plain.
Do not wear too many military fashion items in one outfit. because you are not going on the border, you are going on the street or any casual place so overdoing is gonna ruin your whole outfit's look.