You often wear a normal bespoken shirt, you can get the style whichever you want, you can get the size in which size you want. The one who is a polo shirt lover always wish that he could also get his polo shirt in whichever size and whichever type he wants. It is possible there are many who made a MTM polo shirts.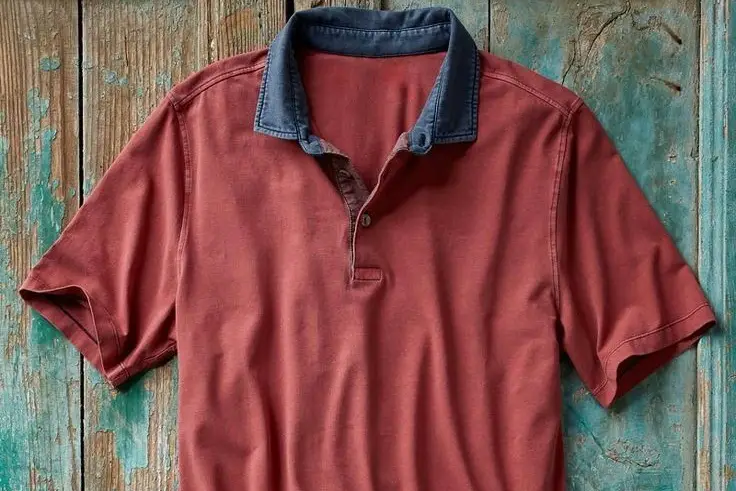 "So, I am going to introduce you all about the bespoken polo shirts or T-shirts. How a bespoke polol t-shirts get ready by manually and in how many variations a tailor can sew a bespoken polo t-shirts or shirts."
What is bespoke polo shirts?
Bespoke, means a made to order garment. The apparel which is made as per customer's demand. Customer demand his size, his design and then a tailor or designer make a bespoken apparel item for him.
Mtm is also an alternative word for bespoke many people use short form MTM in the place of word bespoke. MTM means 'made-to-measure'. A garment which is made manually by measuring the size of the person's who demand for it.
Polo shirt or T- shirts as we all know the t-shirts which have collar and 2-3 button from neck to diaphragm length. It comes in full sleeve and half sleeves also.
So, when the polo's are prepared in bespoke or MTM way then it is called bespoke polo T-shirts or shirts.
1. Design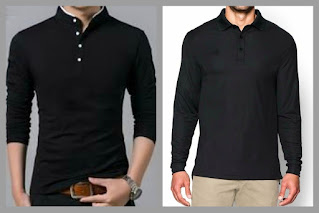 So, firstly let us know about the designs of a MTM polo shirts. How many variation are there in polo shirt's design.
Basically a design of the t-shirts decides how your t-shirt gonna look, quality wise as well as look wise also.
a) Fabric
The first things that take place under the design section is fabric. Which type of fabric you want your polo to be made. Fabric plays a big roll to decide the quality of your polo shirt.
The shirts which are made with good fabric they lasts longer and they are colour fast. On the other hand when a polo shirt is made by bad quality fabric then your shirt is gonna taint quickly and its colour will also fade after 2-3 wash.
So, when you are going for a bespoken polo shirt do not forget to ask your tailor to use a good quality fabric for your t-shirts.
b) Volume
The second thing in a bespoken polo shirt's design have is, it's volume. Simply, volume means something that depends on it's width and length. So, in a polo shirt the volume decides, which type of your shirt is gonna be. There are generally two types of volume a bespoke shirt can have. The first is slim fit and the second is standard.
Slim type volume gives your t-shirt a slim fit look that will may hug your body properly and the standard fit will be little bit loosen but their size will according to your body. So, it depends on you which type of t-shirt you like to wear a slim fit or a standard fit, ask your tailor or designer to make one in your type for you.
c) Collar
The third thing you should care about in your polo t-shirt's design is it's collar. Their are various types of collar just in polo's. But when you are going for a bespoke polo shirt then you have mostly two or three options for choose.
The first is mini type collar, second is medium type collar and the third is large type collar. There are nothing more to explain their names explains about them. Means, the collar will little bit big in size, medium will medium in size and mini will small in size.
You can choose your collar type, what will look good on your body and then ask your designer or tailor to give your polo t-shirt that collar design.
d) Sleeves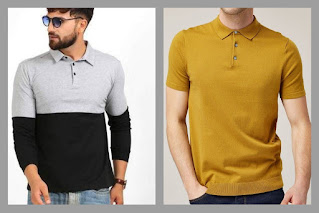 The forth and last thing you should care when you are designing your bespoke polo shirts is, it's sleeve. In a shirt there were commonly three types of sleeves – full sleeves, half sleeves and no sleeves. But in a polo which is gonna be ready by bespoken method, you can get two types – full sleeves and half sleeves. No sleeves is not in option because a polo very rarely found in sleeveless type.
So, you have two options in sleeves, you can ask to your tailor for your polo in one of them. You can go for half sleeves polos if you are gonna wear it in summers and go for full sleeve if you are going to wear it in winter.
2. Details
After talking about the design let us get a bit in to the deep. The details of your polo t-shirt's, details means that small and essential parts of your shirt which we usually forget to care about, but in a bespoken shirt you should must bear in mind that small details which I'm gonna describe here-
a) Options
In a bespoke polo's detail, you have six options available. Let me clarify, options in a detail of polo's means, that which type of outline you want in your polo. In that outline your designer will fill colours whichever you wants. Basically in a MTM polo t-shirt you have 6 options available, you can choose your option.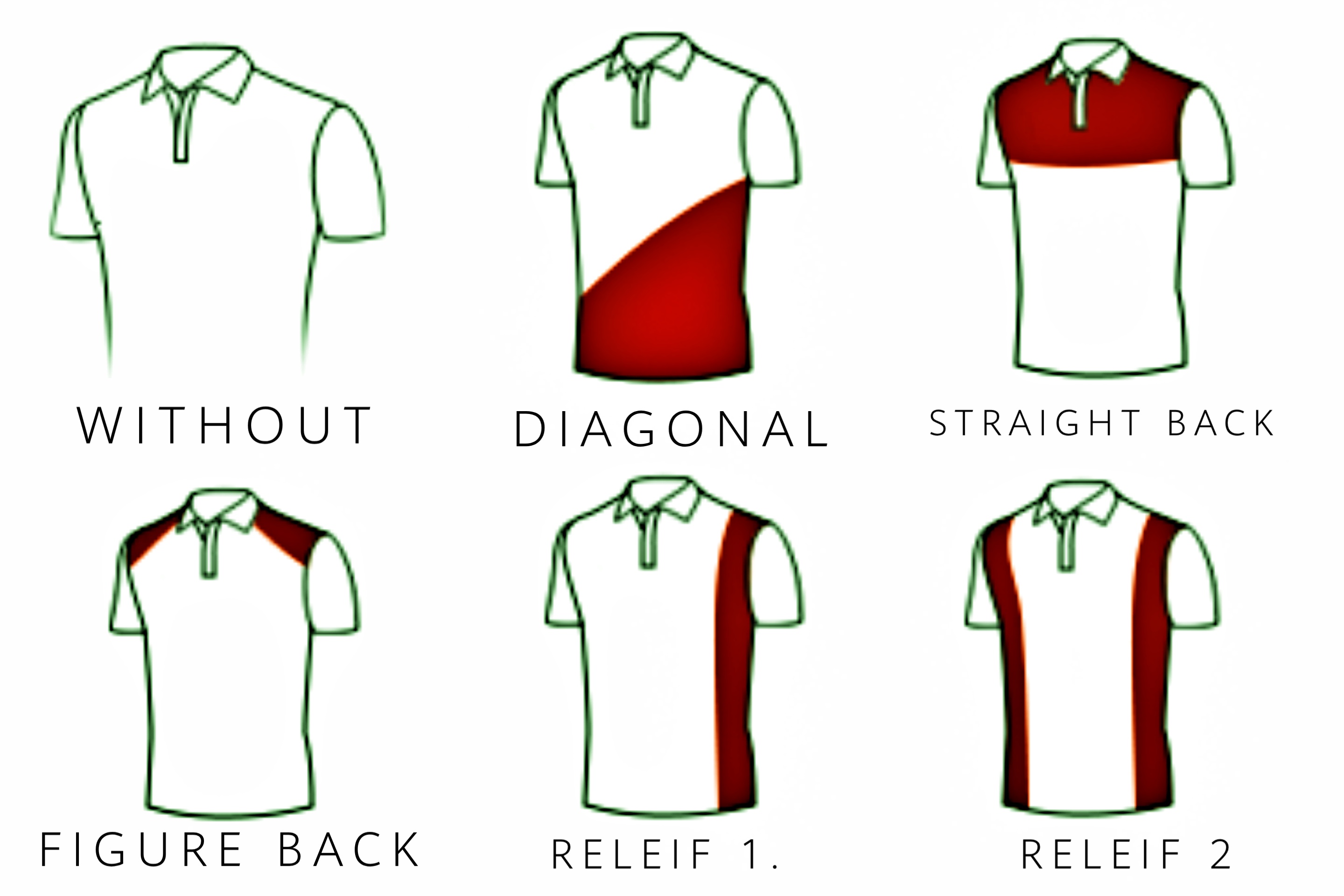 Without
The option you have is no option, means no a outline. A plain mono colour. If you will go for that option then your polo will be plain, and single coloured.
Diagonal
Diagonal is your second option, the outline that will divide your t-shirt in two different parts. Basically It is an oblique line which starts from your sleeves ending points and end on your stomach you can see the 2nd fig. In upper image for better reference.
Straight back
It is an outline that differentiate the chest part. It starts from shoulder and end with a horizontal line on a chest. Although, It does not affect your sleeves.
Figure back
It is your shoulder highlighter outline. It is equal to the width and length of the your shoulder. It is situated on shoulder area and doesn't affect sleeves.
Relief 1
The another option of outline you have is relief 1. It is called releif 1 because It is basically a stripe outline which goes only one side of your polo, you can get it either left side or right side.
Relief 2
The second version of releif, in this type of outline you can get that stripes on both side of your polo t-shirts.
b) Pocket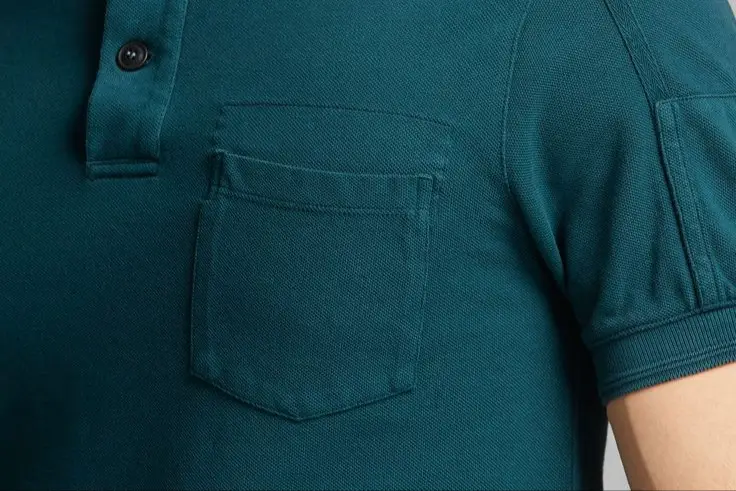 The second detail you can afford in your polo, is pocket there are two available for you. If you are a pocket lover, or just user of your pocket then you can ask your tailor to give a pocket in to your polo. It is not necessary that you should get your pocket in your polo only if you use it, there are many peoples who want a pocket just for click look.
If you don't want a pocket in your polo then you have the second option too which is no pocket, it is the detail where your polo will remain pocketless.
c) Contrasts
The third detail which will give your polo a fascinating look. Contrast of any garment means that small details which will enhance that garment look.
There are mostly three contrasting thing or place in every polo shirts. A bespoke polo shirt also have these same contrasting place. Your polo shirt is gonna look so cool if you take care about these contrasting elements in your bespoken polo. I would recommend that try to get those three elements in your shirt, similar in quality and look.
Those three elements are-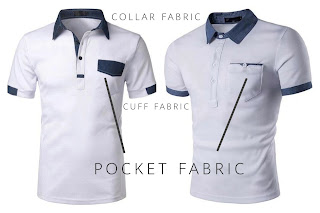 9o
Collar fabric
Collar fabric is a fabric by which your polo's collar is going to made, that should be in a good quality and as well as good looking also.
Cuff fabric
The cuff fabric is another small detail that could leave a huge impact on your shirt. Especially, if you are going for a half sleeves polo then your cuff fabric matters alot. Cuff fabric means the fabric by which the ending part of your shirt's sleeves are made. It should be in stylish design there are a type many tailor can design it for you that is, 'elastic able cuff' cuff with elastic will look cool in your half sleeve polo. Because it will properly hug your biceps and enhance your arms look.
Pocket fabric
The third element is the fabric of your pocket. If you have choosen the no pocket option then this element is not important for you. But if you are of those who wants a pocket in their tees. Then they should care about it's fabric quality and look.
d) Thread
This is the main part on which your whole t-shirt's robustness depends and we are discussing about it in details section. Because it is somtehing we usually do not care about. If the thread which is used in your t-shirt is weak then your t-shirt will also languish. So, always ask your tailor or designer to use a good quality strong thread for stitching the different parts of your polo.
e) Button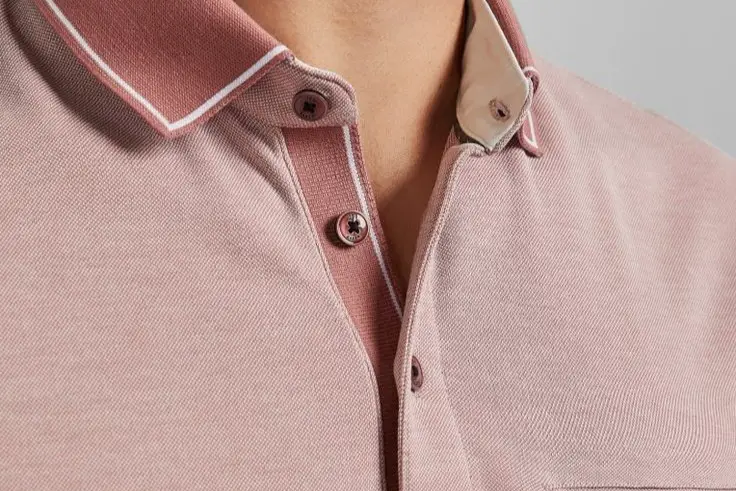 Do not forget your polo have also button, I know it is only 3 or 4 but you can't ignore it. If we are talking about small details then how can we forget this.
Always ask your designer or tailor to give your polo a strong button and ask him to stitch it in your polo properly also. It should stitch not so tight, that it could not open and close easily and also it should stitch not so loosen otherwise it will fall off from your shirt.
3. Size
The last thing which you generally never forget but my duty is to tell about it that's why I am describing about it here.
It is the size, it matters a lot if you are already into it and use to wear different bespoke shirt or suits then you would definitely know how can you get a perfect size polo for you.
But if you are new in that then I would suggest you to always ask your tailor to take your measurements and make a t-shirt according to it. Ask them to make just a bit big size than your measurements.
Conclusion
In this post I just wanted to describe about a bespoke polo shirt how it gets ready by a designer or tailor and how many variations are available there for them who wanted to design a bespoke polo t-shirt for him.
May be this post will help you out understanding the process of a polo shirts which is made by MADE-TO-MEASURE method.