Make a homemade face mask with bandana, handkerchief or scarf : No sewing required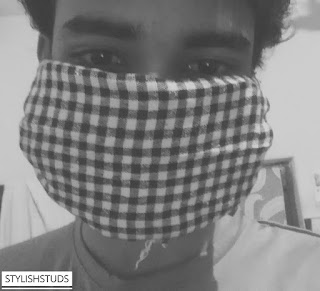 As a fashion blogger I usually write tips or topics related to men's fashion, but this post is something various because it is essential for everyone. In this post I'll tell you how you can make a homemade face mask with bandana or handkerchief without sewing it, with step by step easy turorial.
We all are seeing that cornavirus is spreading almost in whole world. It is now turned into a global epidemic. We can't fight against it, because we don't have any exact vaccine discovered yet, for it. Unless our scientists and researchers are get success for making a vaccine for it's treatment, we have to take care of ourself. For preventing ourself from corona, there is only one way that is vigilance. Because precaution is always better than cure, so we have to prevent ourself from getting infected by coronvirus.
We have only two weapon for fighting against COVID-19. First is staying at home, unless it is so important for going out and the second is follow the guidelines provided by the government.
After all that, at home and as well as when we're going out for some very important work in these days, we all needed a face mask to prevent ourselves from COVID-19. I know a face mask will look little bit strange on face but you have to save yourself from COVID-19, it is not a fashion wear which will help yout to look handsome. While going in crowded area, Wearing a face mask is essential for us nowadays.
But because this disease is spreading worldwide the production of face mask are less than it's demand. It is hard to get face mask from market because of different reasons. That's why this post becomes essential for us.
We all use handkerchief or bandana as a fashionable accessories, now they will help us out of the problem of lack of face mask. By following these step by step easy tutorial for making a mask with bandana or handkerchief you can convert your bandana or handkerchief in a face mask easily. These steps are not too sophisticated as steps of
tieing an eldredge knot.
You can help more people by training them this because every person have their own handkerchief and they can make their own face mask in just a few minutes.
THINGS REQUIRED
Bandana
It is a square shape cloth, similar to a handkerchief difference is that it has some excessive design on it. usually used by person who is fond of casual street style wear. People use bandana in different ways but here we are using it for making a face mask, it is something beyond the expectations.
OR, Handkerchief
Like bandana, it is also in square shape. We all use it as a everyday essentials for cleaning our face and clothes (when something stained on it) for wiping our face afrer washing it and so on. So, this handkerchief will help you to solve the problem of face mask. Just follow these step by step easy tutorial for making mask out of handkerchief.
Two rubberbands
Two thick rubber bands is another required material for making face mask with bandana or handkerchief. You can find it on your home almost it will available on everyone's home. As alternatives of yhat you can use hair band (not so thick and not so thin) or you can use thin wire or rope also as an alternative of rubberbands.
But I will suggest you to find something which have elasticity in it. Like a rubberband it will work best.
A cardboard or alternatives
A square or rectangle shape cardboard with medium thickness is bes for it. Everone's home has cardboard in it. You cam find it from your old copy covers, from an invitation card and so on. It will work as a holder and provide some solidness to your mask.
EASY STEPS TO FOLLOW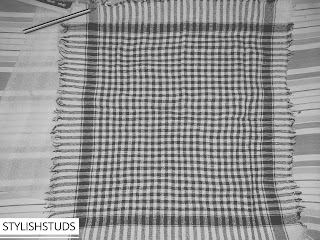 Step – 1
First place your bandana on any desk. Open it completely and spread it on a desk in straight direction.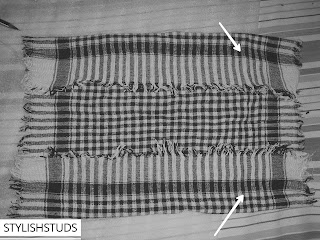 Step – 2
Now fold it little bit from upside and fold it in similar length from downside, while folding it keep in mind that you have to leave space for placing your cardboard between it.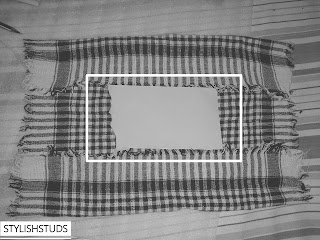 Step – 3
Now place your cardboard, which is in square or rectangular shape. It's height and width should be equal than a normal face mask height and width. Put it, on that space, that you were leaven while folding your bandana.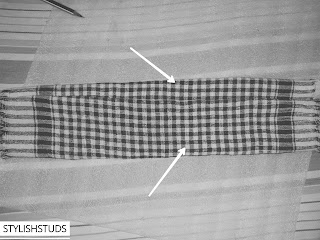 Step – 4
Now again fold your bandana from up and down side leaving cardboard space.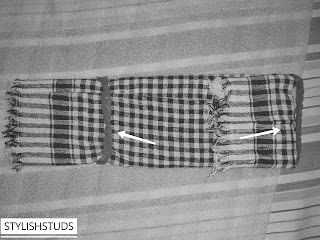 Step – 5
After that take your both rubber band and put it from the left and right side. Put in both side and place it on edge of the cardboard where it end.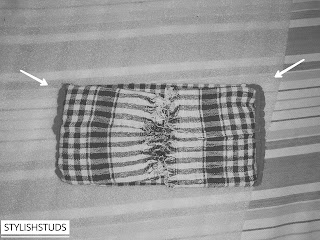 Step – 6
Now fold your bandana from both corner side from the place where rubberband are placed.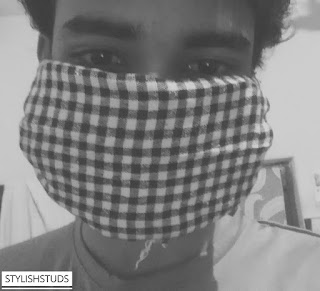 Step – 6
Your face mask which is make out of bandana is almost ready just hold your mask from the middle with your thumb and wear it like a normal face mask.
ENDING WORDS
While you are using it always keep it mind that it should be sanitise after every use. So, after using it you should anitize your bandana and you can change your cardboard time by time.