Today I was reading some questions asked to me about fashion and style topics
like
;
How can I start looking more dapper and stylish while maintaining my budget?
||
How can a person increase his intelligence in the fashion?
||
Does fashion style come with money?
||
Why can't I understand fashion fads and trends?
Etc. I found some similarity in all that question is that everyone wants to be stylish or wanted to upgrade their style in the way of fashion and lifestyle. Mostly teen boys who is new in all these wanted to improve their style. So I decided to make a post on these topics and I'll try to satisfy everyone by this post.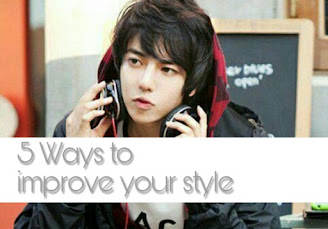 Basically this post is all about how to upgrade your style without spending lot's of money.
You don't needed money to look classy and stylish just you need to follow some tips and do some changes in your life and you also can look stylish and fashionable.
Maintain yourself
For upgrading your game in terms of fashion and style the first thing is to maintaining yourself. You have to give some time to yourself for your maintenance and fashion. What a person who don't know much about fashion and style usually do is that he don't give time to upgrading himself and later he complains why am I not look stylish. You can, but you have to give some time to maintaining yourself.
Your hygiene, your clean dress, your better smell matters alot. We usually avoid all this but this matters more than spending money on unusual fashion trends. You don't have to spent much money in maintaining yourself.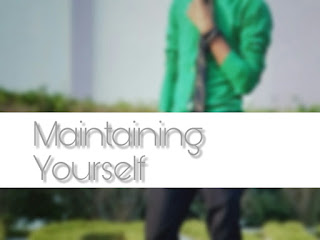 Here are some tips in, what efforts you can do to maintain yourself.
keep yourself always hygienic. Basically what is hygienic mean. It is the way you carry yourself a dirty hairstyle, dirty beard never look good on anyone. You have to maintain your hair(evrywhere's). Always make your body clean. Use a body deodorant for smelling better.
keep your dress clean and well maintain. Spending money on dress is not going to make you stylish and fashionable but a neat, clean and maintain outfit will. So before spending money on your outfit try to maintain your that clothes and shoe which you already have.
Go find some better hair cut according to your face shape.
shave/set your beard and moustache every weak.
Learning from specialists
You learn from what you see. If you wanted to increase your intelligence in fashion you have to learn it. And the best way to learning that thing is by following a person who is already better in it.
Let's make it more clear, you see on social media sites some celebs, some fashion influencer etc. They are already better in their fashion and styling life. Just you have to follow some of these people. Follow everything what they wear, what they eat, how they talk, how they speak understand every thing.
This is the most effective step. This will take your styling game to the next level.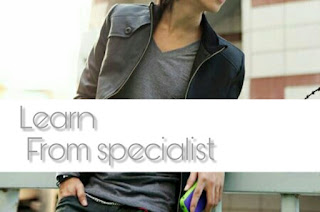 Here are some tips for that…
you can follow some fashion sites, which give you tips about fashion and lifestyle.
you can follow some celebs or influencer on social media sites like; twitter or fb.
the best is that you follow more on more about fashion and lifestyle on instagram it is the best platform you can learn alot from them.

Follow that person which skin colors, body type and face shape match with yours. Then it will more easier for you.
You don't have to just follow them, you have to learn from them. Follow that guy which you think is better.
Forget, about what will people think.
If you wanted to be the best and stylish in your group. So you have to improve your thought about fashion and style. You have to get out of your comfort zone.
Above I talk about, following a better person and learn from them. Suppose, You follow a person and see a pic of that guy, wearing a stylish outfit but lilbit awkward. You like that and you also wanted to wear that type of outfits. But here's the problem came we can not wear that outfit because of we thought that, what will people say how they react and all that.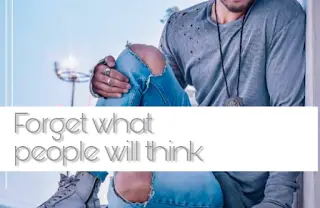 Trying new fashionable and stylish thing that no guy is doing in your town is very bravery type of thing. I'm also from small town and in starting I'll also afraid of people, what will they think and everybody will laugh at me. But later I've found that people will criticize or hate you then, when they know you are better than them. People will always there to criticize you but you have to ignore it. Ignore what people think about your new outfit, ignore how they judge. It does not matter the thing which matter is that you are liking that outfit and it is looking better on you.
Spent Money in right way
This is very important and lilbit tough step in this post. Guys, if you really wanted to upgrade your style or intelligence in fashion you have to spent some money for you, on you. I will write here that things which can really improve you and I have the choice to not mention this topic in this post and I'll write you don't need money blah-blah!!!
But this is a sour true you have to accept it you have to spent some money in your fashion and style life.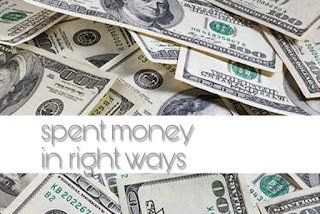 But don't worry guys, I will make it easy for you how you will spent less money and get better style.
you guys have to spent money in right way. Stop spending money on a trendy or useless outfit and only spent money on that outfit which can go with your style. like as; By only two upper wear and lower wear you can make 6-8 different combo of outfits and style by it. You have setup your wardrobe with that type of outfits and you have to spent money only on must have items which you need in your wardrobe.
Here are ; How to setup your wardrobe with must have items without spending too much money.
So, guys some money is important in upgrading your style game because there is nothing without money. What you guys have to do stop wasting money on useless things and start spending money on that things which help and effect maximum on your style game.
Making your body fit.
I talk about everything here. But as a men what makes you stylish is a better and fit body type. Suppose, You follow everything what I've mentioned above perfectly but you are a 100kgs fat guy or A skinny skeleton type guy. All tips is gonna ruin without a perfect body type.
You have to maintain your body for upgrading your style game no matter how is your body type now, when you are reading this post. No matters you are skinny or fatty you guy can also be a stylish person. Just you have to wake up from your bed and follow a routine for getting a better body type.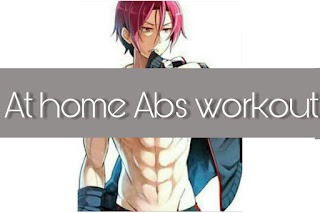 Wake up and go gym train your body and make you more classy.
If you don't have money to spent on gym, you don't wanted to spent your money on gym or you can not go gym by other reasons. Then you can check our full body workout routine you can do at home.

THANK YOU.