Everyone is talking about fashion and trends but nobody cares about teen boys who don't have money to spent for styling.
Don't worry teen boys you are on right place
Here's some styling hacks for you.
1.cuff roll jeans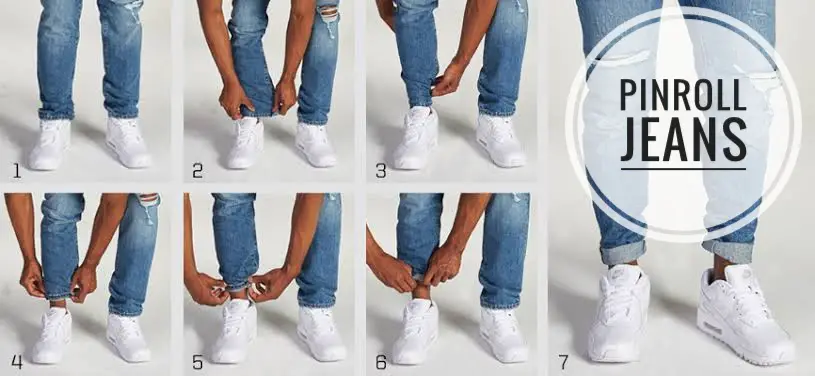 I know at teenage sometimes your favorite jeans is not fit as you want so cuff roll is best solution it looks classy and trendy.
just grab extra fabric

Attach it with near your leg and make it tight
grab it from there and roll two times like picture.
2.Roll Your Shirt sleeves
Yes, rolling your shirt sleeves make you 2x classy and stylish without making any effort. Guys wearing a shirt with roll sleeves look more handsome and classy. It shoes your hands, that's why girls find more attractive to those mens who rolled up their sleeves. So what are you waiting for ,if you are going to wear full sleeves shirt never forget to roll sleeves.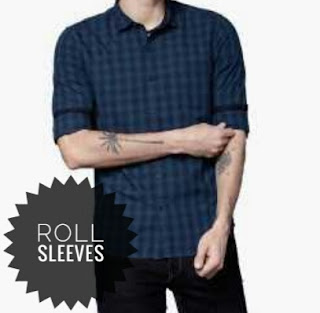 At this age you don't have Lot's of money to spent on different types of shoes , new shoes just buy one sneaker this will enough for you. But never forget to wash it if it gets dirty.
The washing technique which I used is that take an old toothbrush and a clothes washing bar put your brush in water then over bar and rub it on your shoes repeat this process to wash full Shoes.
At teenage if you are buying new clothes you rarely find clothes which fits you.
So if you are buying shirt just check it shoulder's if it's fitted on your shoulder just buy it…and go give it to Tailor to fit it. He will fit it in cheap rate if it's shoulder is already fit.

If you are buying new pant just check it's waist size fits you properly.
5.Accessories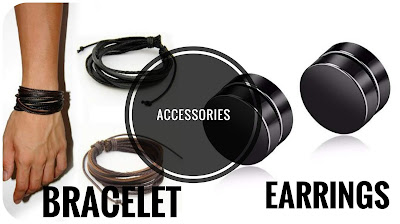 Yeah!! Talking about accessories..like bracelet's ,stud earring(only black),lockets
Never feel awkward in trying it…

Just try different boys accessories it will help you in enhancing your look.
I hope this article is useful for you guys. THANK YOU