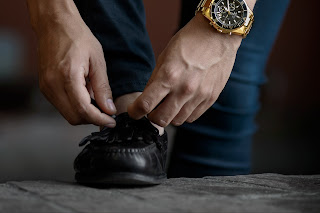 Hi there , So I'm back again with new blog today's blog is all about shoe. Some shoe hacks you should know specially if you are a teenager So let's begin!!!
Here are some hacks for your shoe like shoe smell hacks, shoe wash hacks.
When you wear your shoes for long time(sometimes quickly) and simply when you untie it smell badly. If you are one of them, then why would it happens to me and what to do for it' solution??
So here's the reason and solution
Now a days NO SHOW SHOCKS fashion is in trend and for following the trend. We wear our shoes

without shocks

this the big reason why your shoes started smell badly.
Just don't do this always wear your shoes with shocks if you wanted to follow the trend you can. Just go and buy some

NO SHOW

shocks you can find it in cheap rate.
Second reason is your

cheap shoes&shocks

if you wear a cheap shoes&shocks it's gonna happened. I recommended you to if you are buying new shoes just invest more and buy a branded shoes&shocks.(not too high rated)
But what if

you have no money

and you buy a cheap quality shoe&shock just don't worry here's the solution Just take a good smelling talc and put some quantity under your shoes. You can also try perfume like me. It's not a proper solution but sometimes it help.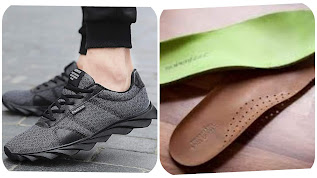 2.shoe size
If you purchase a shoe online and if you try it. It's little bit loose or tight than your foot's size. Then what will you do??
Don't worry I'm here….
if your shoe size is

bigger

than your foot size just find your old shoes. You will find a thin

Insole

(which shape is according to your shoe sole)under your old shoes just take it and put it under your new shoes ,Done. Try your shoes if it's not fit yet then try to put 2or3 no. Of that material(insole). (This technique will help you if your shoe is little big not for too big size)
if you wear a shoe and feel little bit tight then try to loose the shoe lays design I hope it will helpful.
3.washing your shoe
You don't have money to buy new shoe on every special occasion,but your shoe is looking dirty and old. Then wash it here's some technique/hacks.
if you wanted to wash your white sneaker or that strip of sneaker which is in white color. Just took an

old toothbrush

and put

some paste

and water then rub it on that area then wash it little with quantity of water.
if your sneaker is in another color just took your old toothbrush and a

cloth washing bar

and water and rub the shoe gently with brush, and wash it with wet cloth.
Don't wet your full shoe with water it will damage your shoe.
Thankyou,I hope this post will helpful for you. Find More teenage boys styling tips and hacks like this, here.